Yen Bai warms up Mu Cang Chai Terraced Field Festival
Mu Cang Chai Terraced Field Festival, one of activities to celebrate the National Day (September 9), will take place in the northern mountainous province of Yen Bai from August 29 to October 18.
Mrs. Luong Thi Xuyen, Vice President of Mu Cang Chai People Committee said the activities to mark National Day, September 2, and Mu Cang Chai terraced fields Festival is scheduled to take place from August 29 to October 18. The festival theme of this year will be "Mu Cang Chai - Identity, safety and hospitality."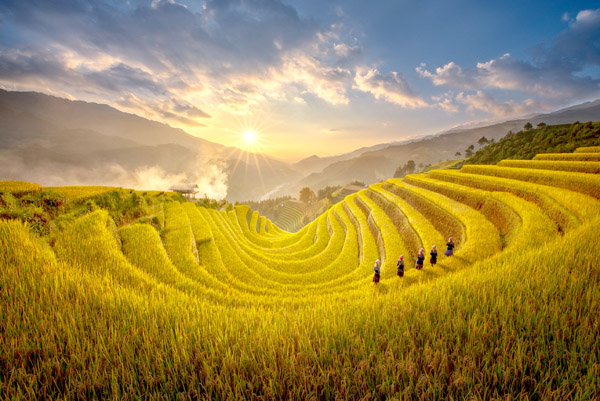 The beauty of terraced fields in Mu Cang Chai. Photo: CNTraveler
According to VNA, highlights of the events include a marathon race, themed discovering Mu Cang Chai, which will feature 100 athletes; a helicopter tour to experience the landscape from above; and a photo exhibition on the charms of Mu Cang Chai.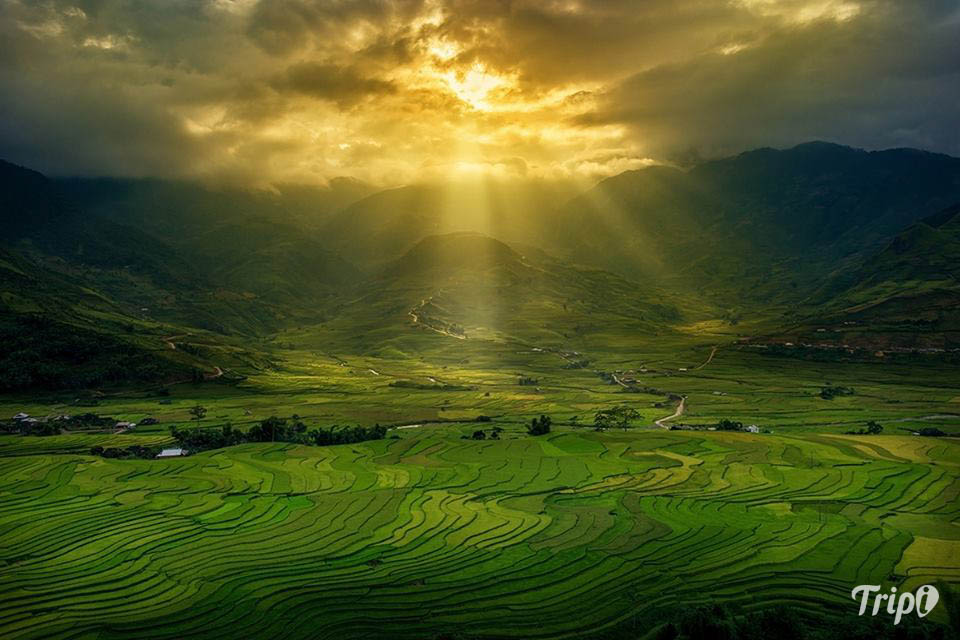 Mu Cang Chai from above. Photo: Tripi
There will be also a series of activities, including the National Day celebration, the Opening, Mu Cang Chai fair-ground of local farm, "Mu Cang Chai Discovery" marathon, art exhibition. According to that, Mu Cang Chai terraced fields Festival lasts from September 9 to October 10, presenting the unique colors of the mountainous regions.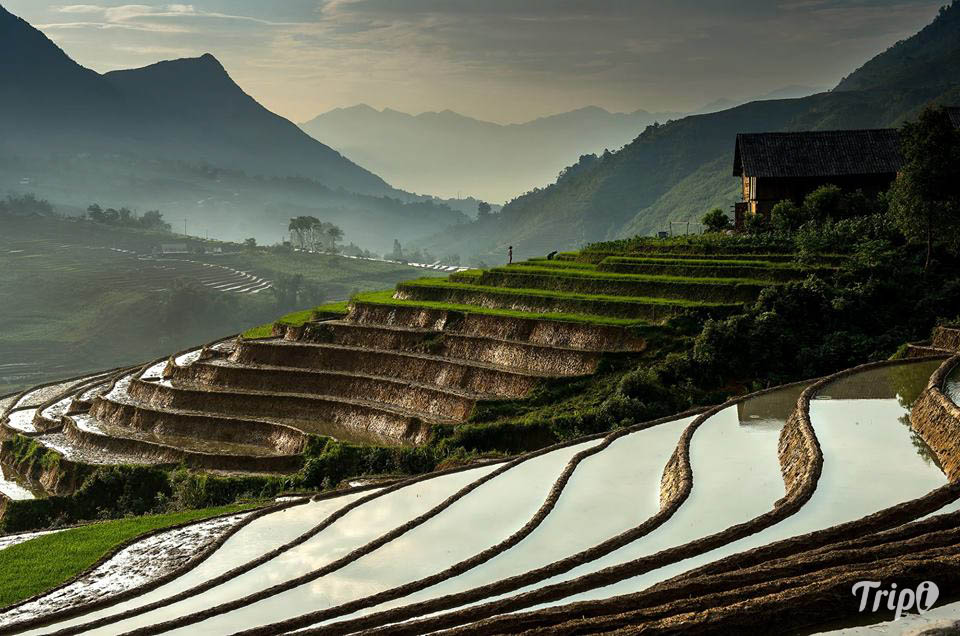 Mu Cang Chai from May to June. Photo: Tripi
In parallel, Khen Mong Festival is organized with more than 2000 artisans performing on streets. Camping Festival and Paragliding Festival "Flying in the golden season" 2020 are also outstanding points of this year.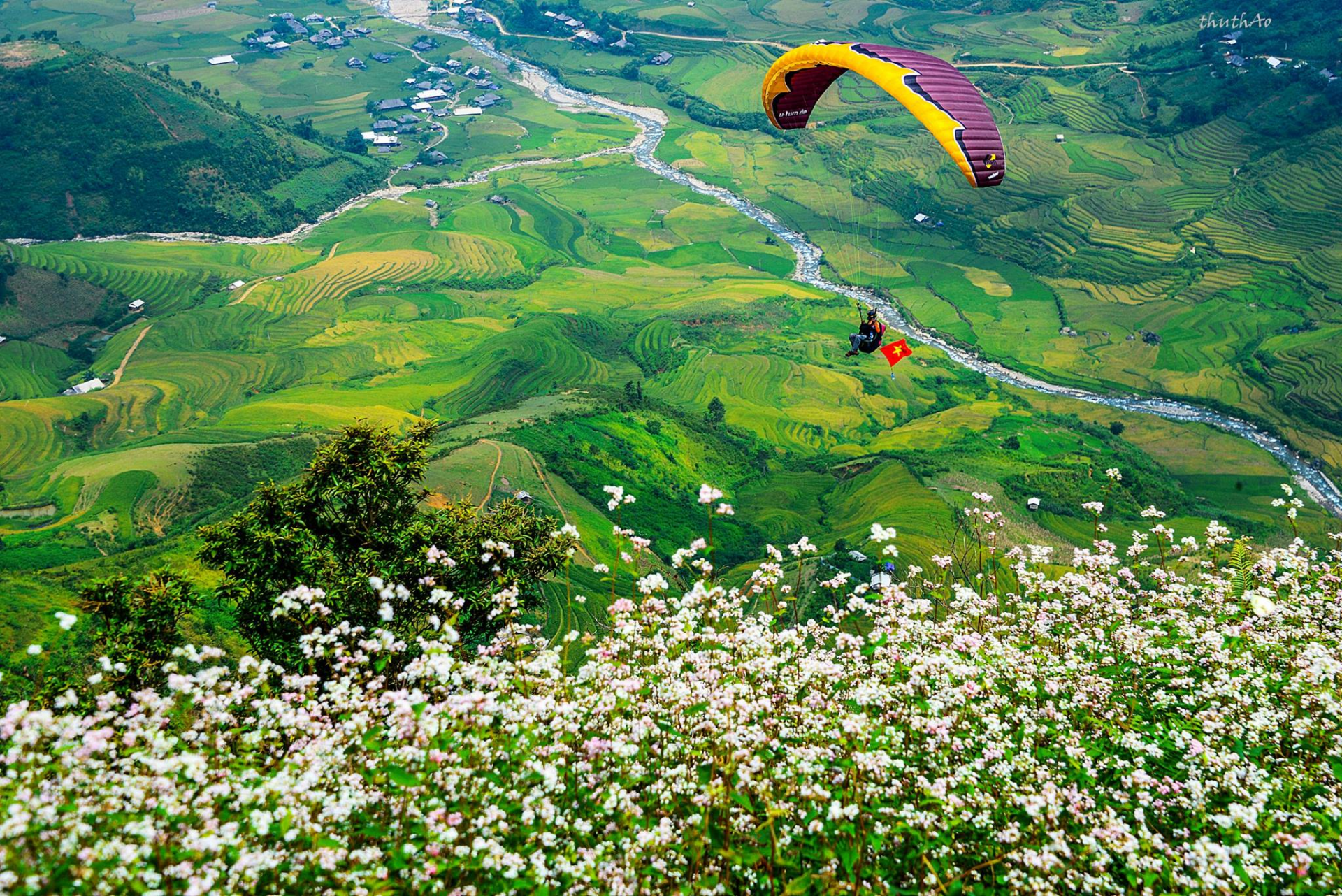 Paragliding in Mu Cang Chai. Photo: Internet
During the Festival, a lot of key features will be set up to praise the identity of this northern site, such as mountainous fairs, local competitions, the field celebration. Touristscan explore the culture through discovering tours, outing camps, trekking, and trying the local food.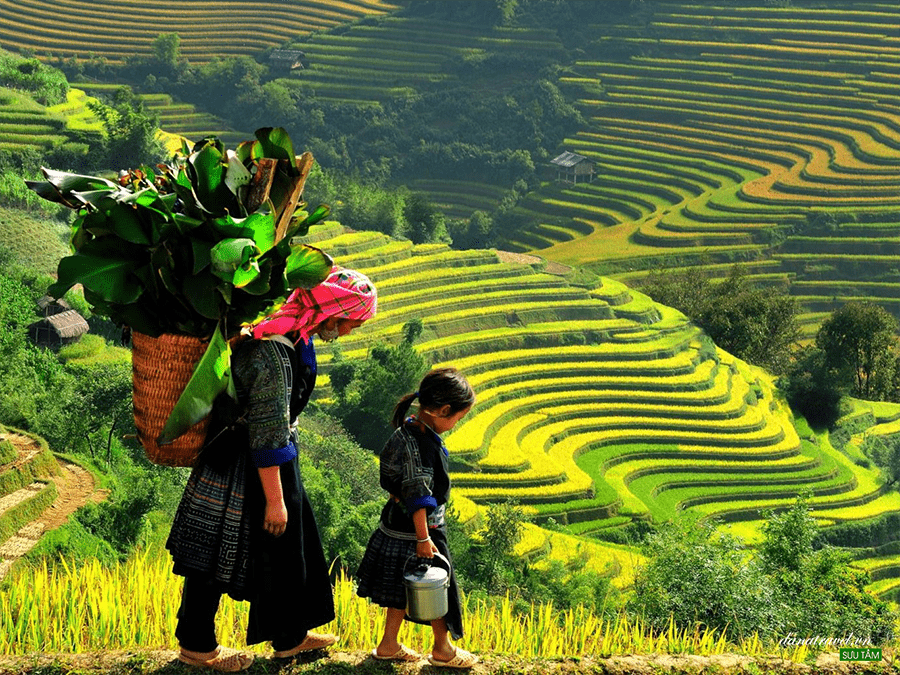 Hmong ethnics in Mu Cang Chai. Photo: Internet
The nature of terraced fields is the main context of this year. The organizers even sep up the 3D Mapping for the upcoming Festival, which is promising to raise people's pleasure and belief after the Covid-19 stress.
Mu Cang Chai district is home to 500 hectares of rice terraces in La Pan Tan, Che Cu Nha and De Xu Phinh communes, cultivated by the H'mong people for centuries. The local terraces are among the 2,500 hectares recognised as national heritage sites in 2007 by the Ministry of Culture, Sports and Tourism, according to VNA.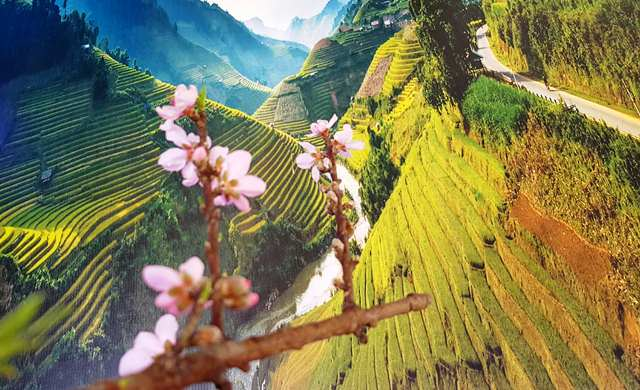 Spring in Mu Cang Chai. Photo: Dan Viet
The locality is about 1,000 metres above sea level, making it impossible to cultivate wet rice as in deltas. Local residents grow rice in terraced fields to stop water flowing downhill.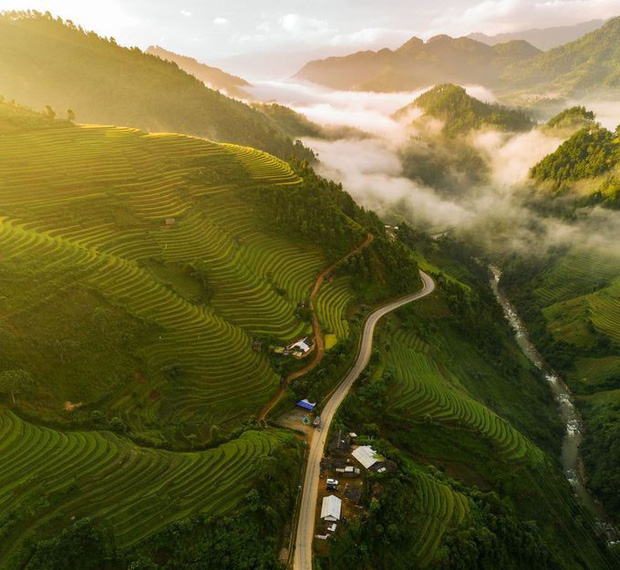 Mu Cang Chai from above. Photo: Nguyen Ngoc Thien
January 2020, CNBC listed Mu Cang Chai in the top best destinations in the world, which is depicted as the pearl hidden inside the valleys. Also by CNBC, the most attractive amusements here are visiting Khau Pha pass, Mo waterfall, Pu Nhu waterfall.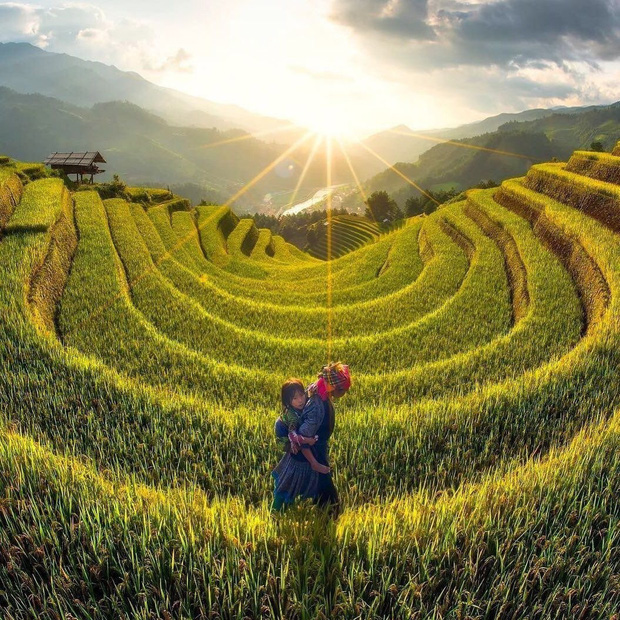 Photo: @travelleadersma
Overseas Vietnamese
Vice President Vo Thi Anh Xuan had meetings with several Thai leaders and high-ranking officials within the framework of her visit to Thailand to attend the Global Summit of Women (GSW) 2022.