Hoang Su Phi, Ha Giang
The vast scenery of Hoang Su Phi is bound to leave you overwhelmed. Thousands of terraced fields lining up each other, crossing hillsides, stretching far and wide. Phung and Luoc villages are the two areas with the highest terraced fields in Vietnam. Ripening rice season in Hoang Su Phi falls from September to the end of October.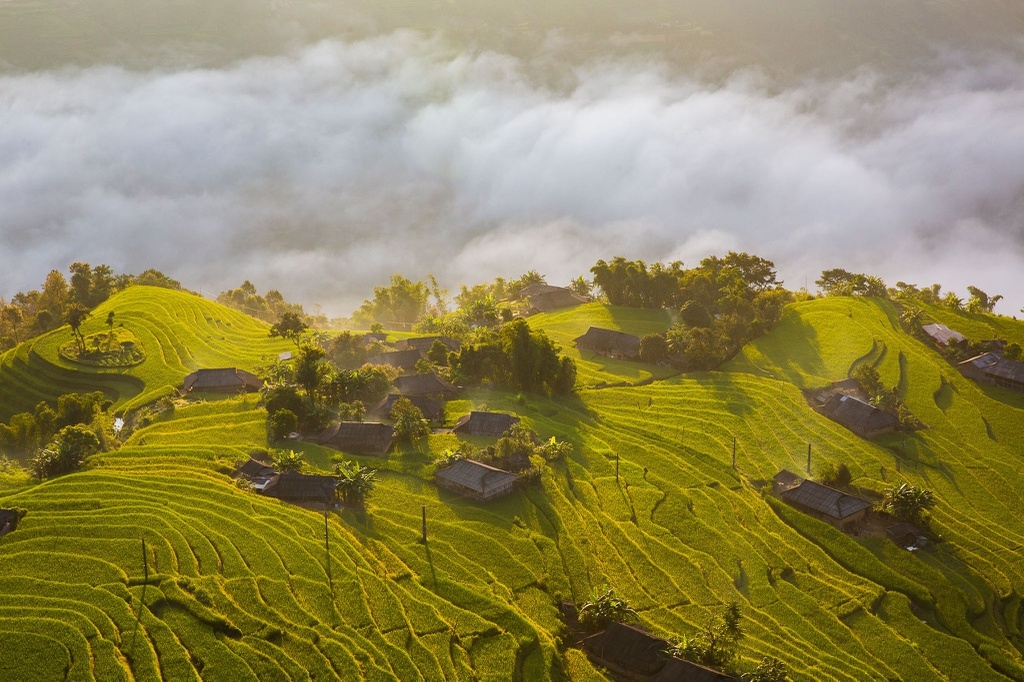 (Photo: Zing News)
Bac Son valley, Lang Son
The area in Bac Son valley is adorned with special charm when ripening rice season approaches. Admiring the beauty of patchworks of ripening rice from the top of Na Lay mountain must be one of the greatest experiences one can have once visiting Lang Son.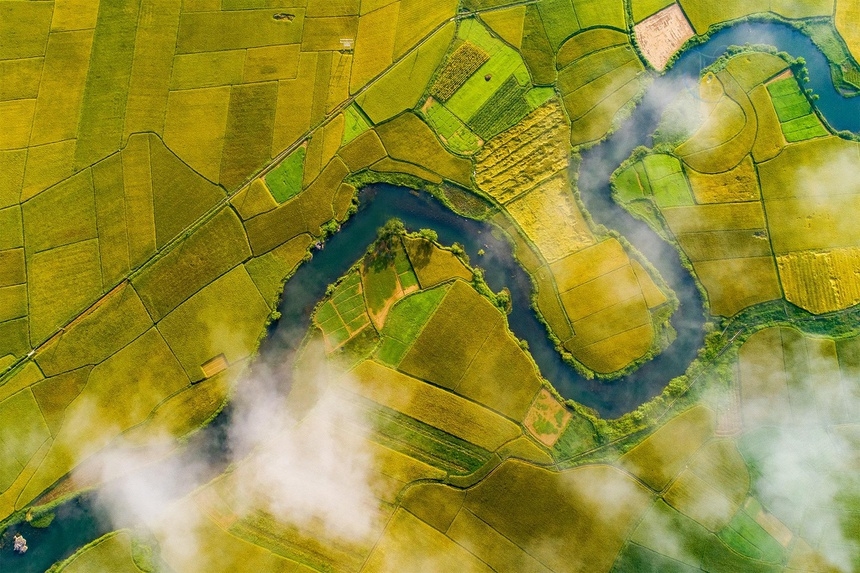 (Photo: Zing News)
Y Ty, Lao Cai
Y Ty draws visitors with its majestic mountains covered in a sea of clouds and winding golden terraces. The place is a highly-recommended stop for those fallen in love with the beauty of terraced rice fields and the tangible values of the mountainous countryside.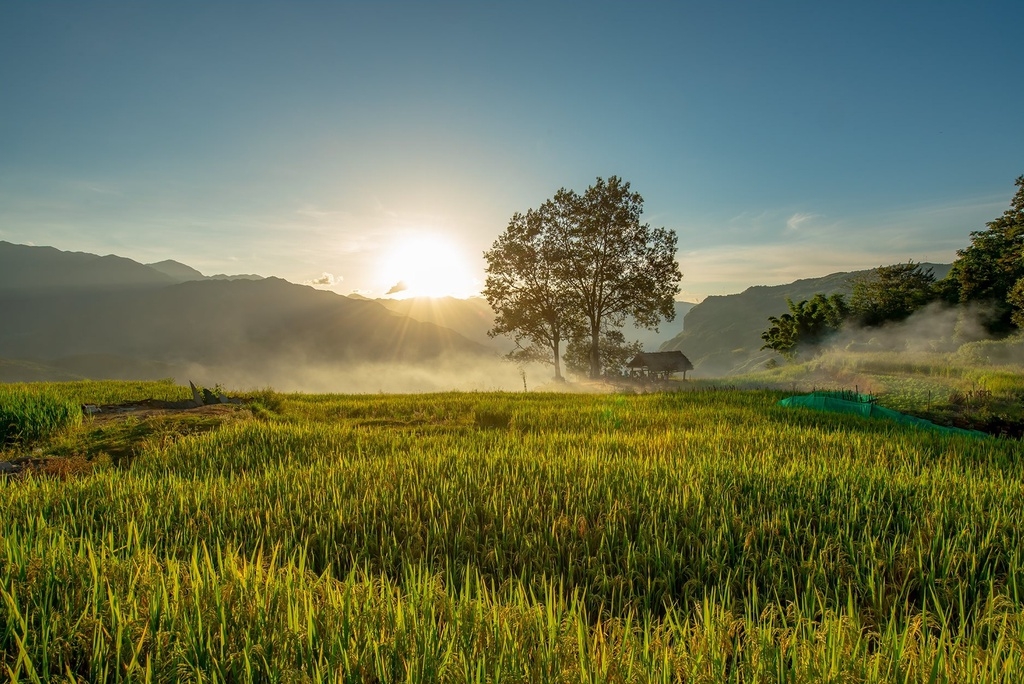 (Photo: Zing News)
Sapa, Lao Cai
Any visitor visiting Sa Pa in September or October will be blown away by the romantic scenery and alluring aroma amidst the vast terraced fields of ripening rice. Sapa used to listed as the top 7 most t beautiful terraced fields in Asia by the prestigious US-based Travel and Leisure magazine.
Wandering along the scenic fields, breathing in the fragrant air of the ripening rice, you will surely feel a sense of relaxation and leave all the life troubles behind.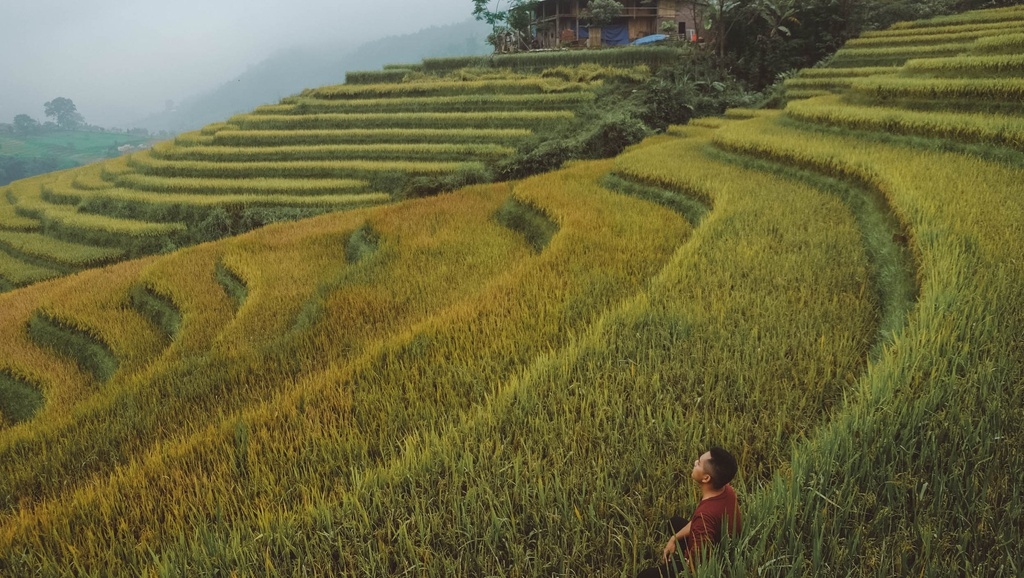 (Photo: Zing News)
Mu Cang Chai, Yen Bai
Photo of terraced rice fields in Mu Cang Chai district was once dubbed the top beautiful photos worldwide by the prestigious National Geographic magazine. The place is one of the most spectacular ripening rice fields for hunters in Vietnam. The immense terraced fields, enveloped by mountains and hills, are irresistible attractions for nature lovers. Mid-September is considered the most suitable time for ripening rice fields admiring.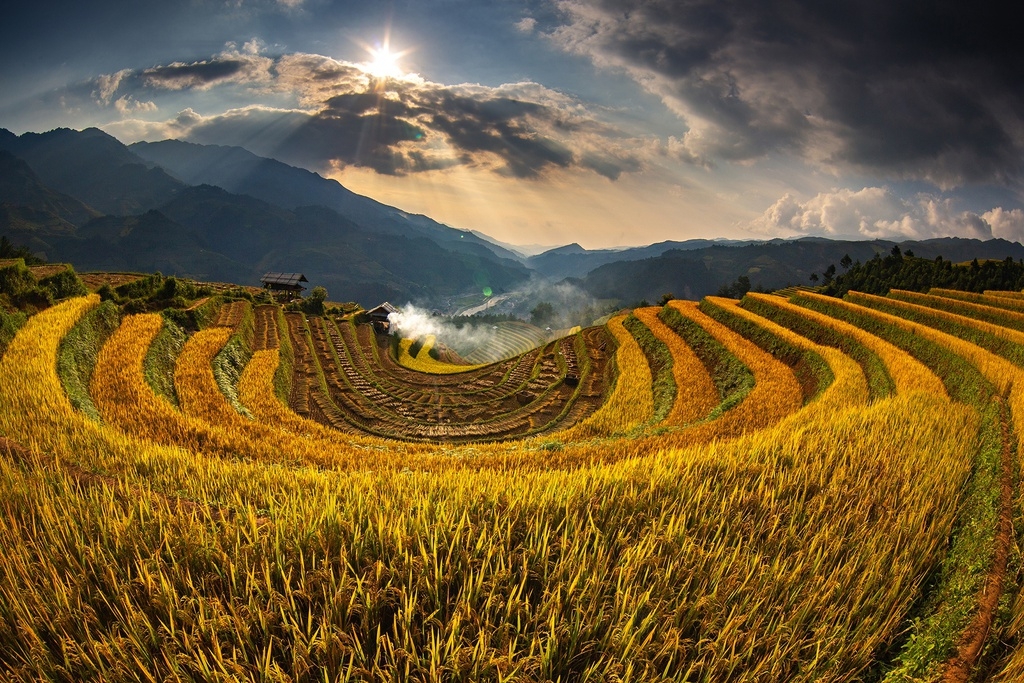 (Photo: Zing News)
Tam Coc, Ninh Binh
Visitors can add Tam Coc on their travel list in September and October are one of the stops to embrace the gorgeousness of ripening rice fields. You're recommended to take on a boat trip along the Ngo Dong river and admiring the rice fields on both sides. Besides, looking patchworks of rice fields from above is an ideal alternative.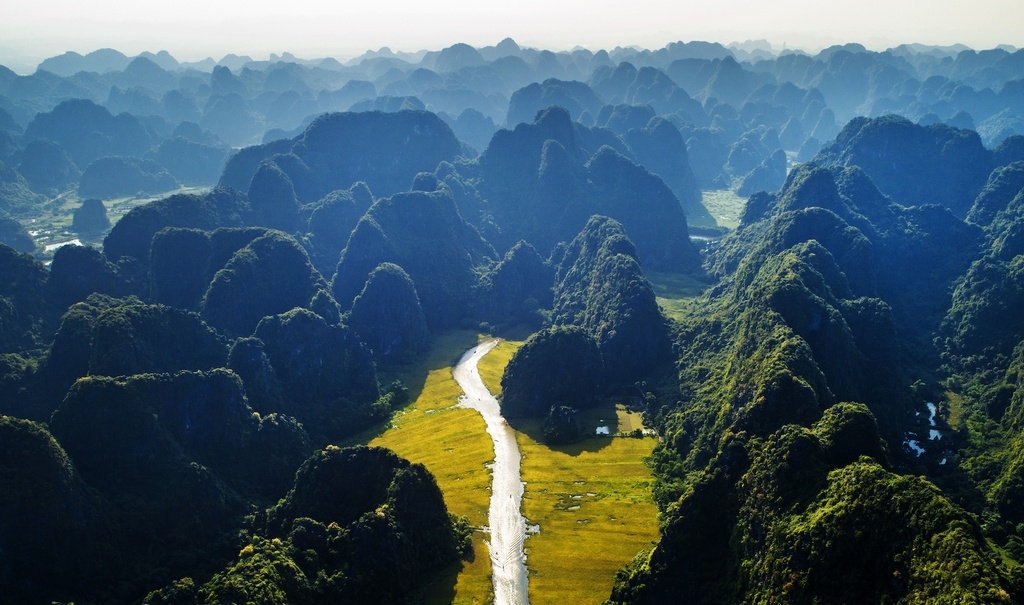 (Photo: Zing News)
Phu Luong, Thanh Hoa
Phu Luong offers pleasantly cool weather and romantic scenery. The golden rice fields make a perfect background for impressive check-in photos. You should consider visiting Phu Luong at the end of September to early October to fully take in the beauty of rice fields.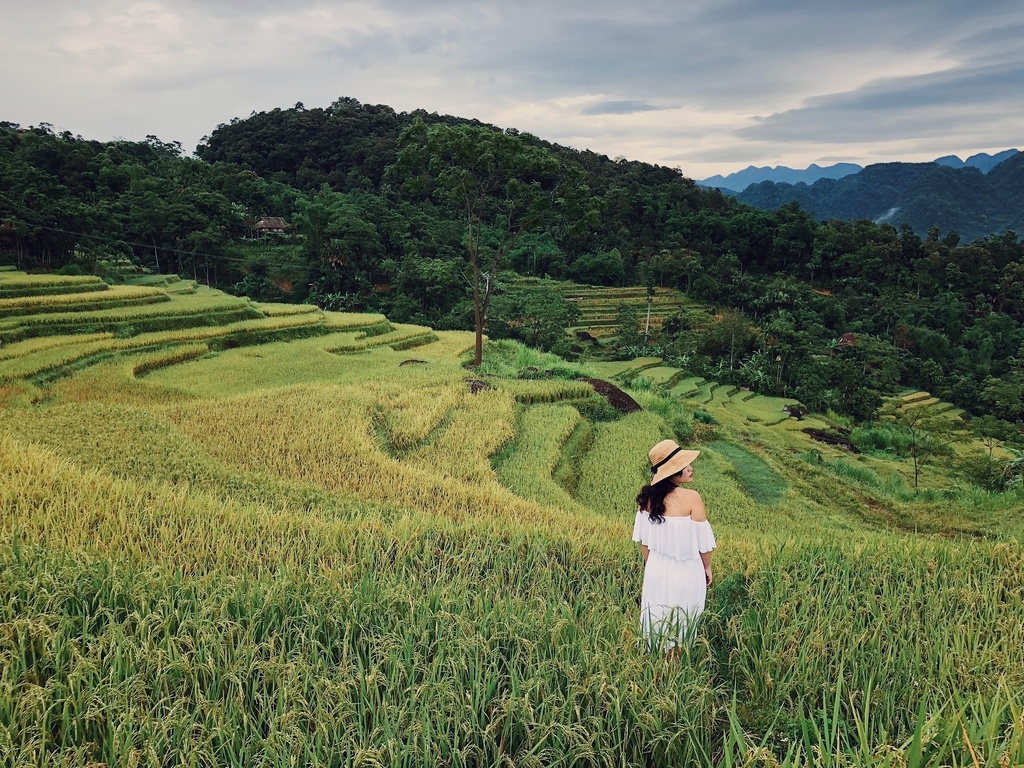 (Photo: Zing News)
Jasmine Le