Police take part to enhance COVID-19 prevention in Hochiminh City
Vietnam Ministry of Public Security informed on 26 March, the Ho Chi Minh City Police's Steering Committee for COVID-19 prevention and control has directed local police units to take preventive measures against the disease amid the complicated COVID-19 situation.
The local police agencies and units strictly followed the directions of the MPS and local authorities on the disease prevention. They paid due attention to ensuring good health for police officers and soldiers, especially those who are involved directly in fighting the disease or working at high-risk places.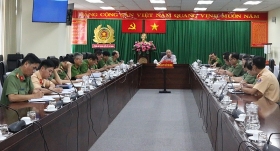 The Ho Chi Minh City Steering Committee for COVID-19 prevention and control holds a meeting on their task performance. (Photo: MoPS)
Local police units also instructed police officers with signs of COVID-19 infection to quarantine themselves at home. The local police hospitals coordinate with functional forces to establish quarantine zones for the Ho Chi Minh city police officers.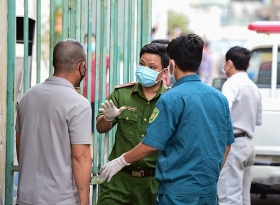 The local police forces ensure security and order in quarantine zones (Photo: MoPS)
Furthermore, the local police units have proactively drawn up plans to prevent the virus from spreading to local detention facilities and ensure good health for all detainees. The Ho Chi Minh city police forces also tightly monitor foreigners and Vietnamese nationals coming from epidemic-hit areas, contributing to early detecting and quarantining COVID-19 suspects in accordance with the Ministry of Health's guidance.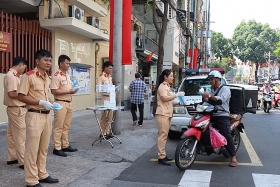 The Ho Chi Minh city police offer free medical facemasks to local people.(Photo: MoPS)
Besides, the local police also inspect local entertainment establishments, restaurants, hotels and commercial malls for violations of the city's ban on their operation. The local police in coordination with relevant agencies detect and strictly handle cases of spreading false information about the COVID-19 situation causing public anxiety and social instability.
bocongan.gov.vn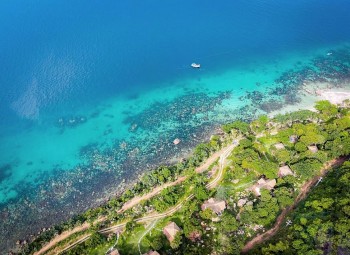 Travel
Vietnamese Ministry of Culture, Sports, and Tourism has issued a plan to stimulate travel demand, restore the tourism industry, and resume travel activities in late 2021 and early 2022.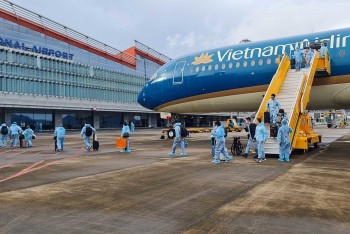 National
Vietnam News Today (September 27): HCM City expects a special mechanism for new normal; UNICEF speaks highly of Vietnam's priority to Covid-19 orphans; Vietnam considers mutual recognition of vaccine passport with select countries; Central Vietnam province prepares to welcome foreign tourists starting November.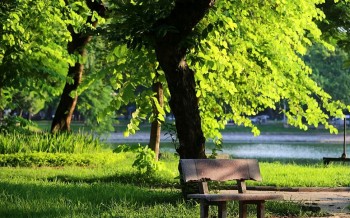 Travel
As Hanoi enters autumn, the atmosphere turns cool and relaxing. Hanoi's streets become more poetic with the clear blue sky and golden sun rays leaking through the leaves.