Police officers help people in quarantine areas harvest crops
Dozens of Song Lo District police and teenagers have gone to the local villages to help citizens harvest crops.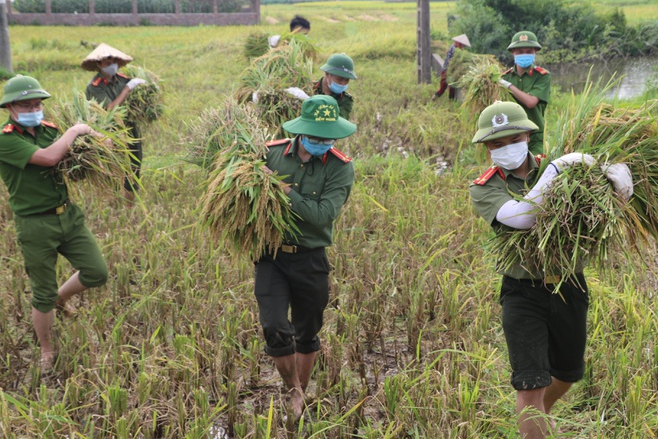 On May 18 afternoon, Song Lo District Police (Vinh Phuc) went to the field, doing harvesting work for Yen Thach commune citizens who are in Covid-19 quarantine areas. (Photo: Zing News)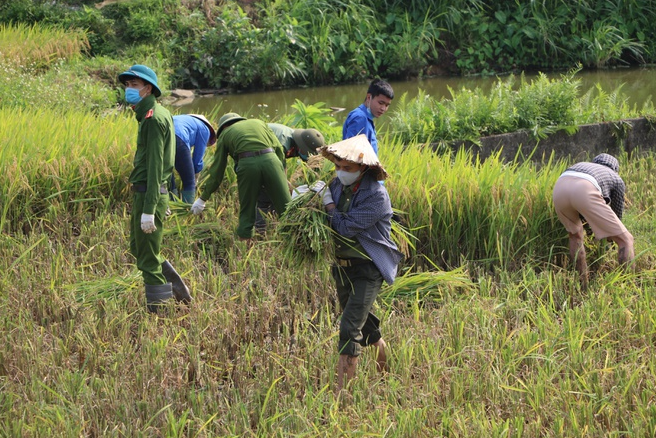 The activity was joined by the youth unions of Song Lo District Police the district's communes. In this year's winter-spring crop, the district has nearly 3,000 square meters of paddy fields that reach harvest time. (Photo: Zing News)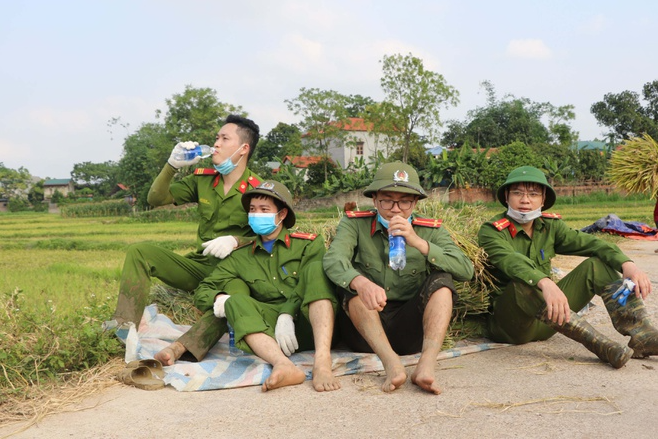 The weather was so sunny and hot, posing even more challenges for the officers. "Their effort should be greatly appreciated, especially during this time," said Nguyen Van Truong, a resident in Yen Thach commune. (Photo: Zing News)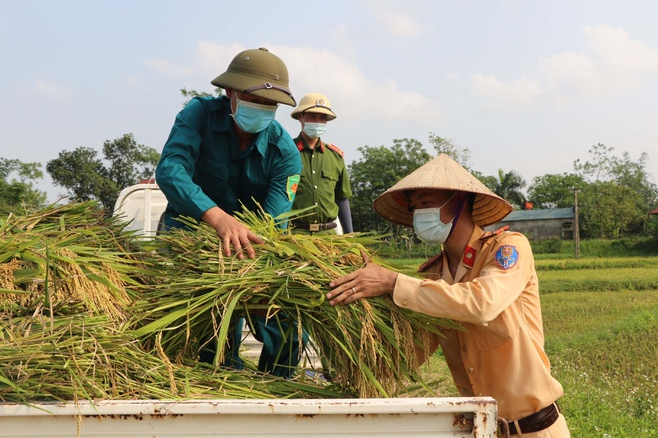 According to Lieutenant Nguyen Duy Tuan, Deputy Secretary of Song Lo District Public Security Office, the paddy fields belong to the families that are quarantined according to pandemic prevention regulations. (Photo: Zing News)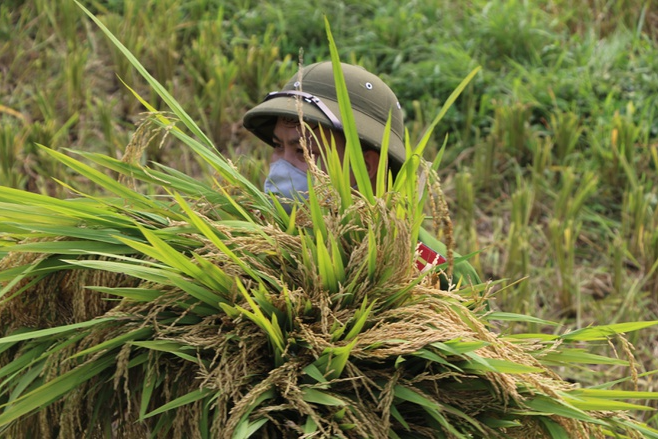 By the end of May 18, the team had completed harvesting 10 households' paddy fields. (Photo: Zing News)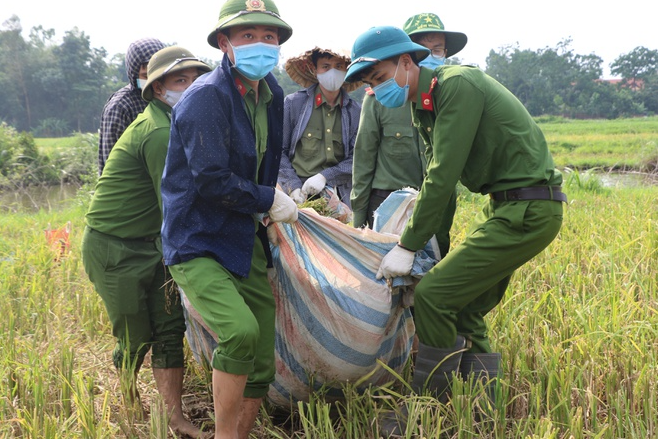 The expected harvested rice's weight is nearly 2.5 tons. (Photo: Zing News)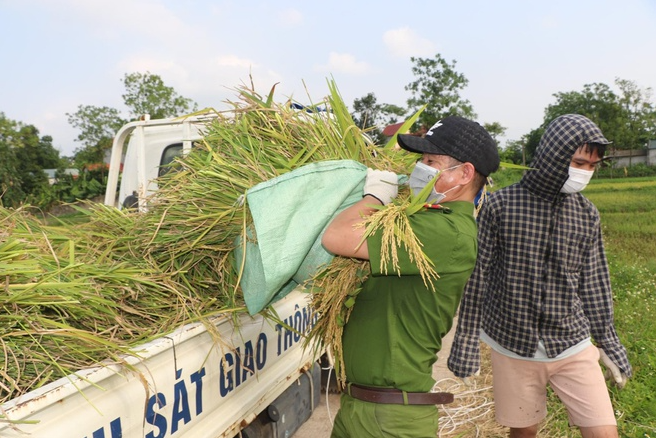 The harvested rice will then be transferred to storage and processed into final products. (Photo: Zing News)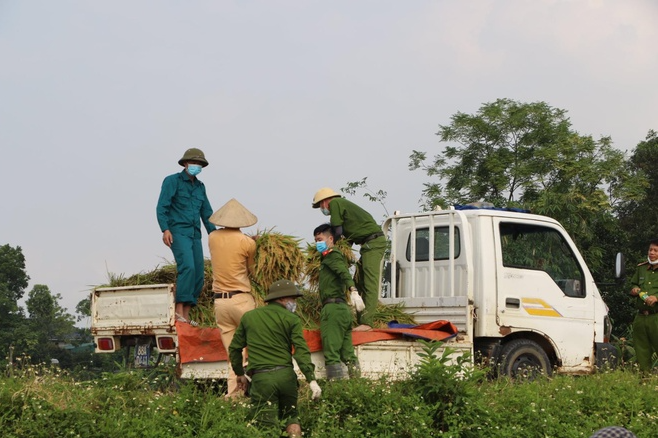 Song Lo district police said that they would review and plan to have more activities to support people in pandemic areas in the coming days. (Photo: Zing News)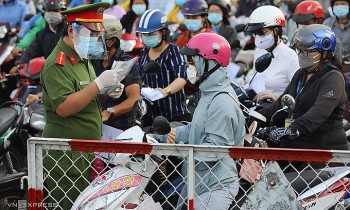 National
Vietnam News Today (September 26): Vietnam, Germany foster 10-year strategic partnership; HCM City plans to remove barriers, travel permits by end-September; 41% of Vietnamese adults vaccinated against Covid-19; Transport ministry outlines domestic flight resumption phases.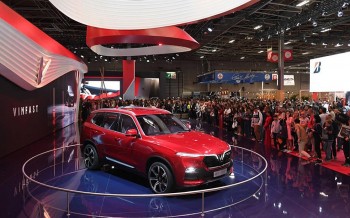 Economy
Vietnam's first homegrown car manufacturer Vinfast plans to focus on more countries to expand its European strategy.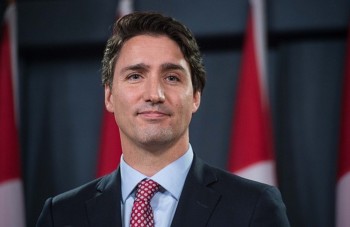 World
Justin Trudeau, the son of the late Canadian prime minister Pierre Trudeau followed in his father's famous footsteps in 2015 and became Canada's prime minister. This article will help you have a more thorough inside of him