Portugal vs Germany: Fixtures, match schedule, TV channels and live stream
Portugal vs Germany will come head-to-head for a 5pm BST kick-off on Saturday, June 19, at Allianz Arena in Munich. In this article, we update this match's fixtures, match schedule, TV channels and live stream.
Portugal and Germany face off in another huge Group F encounter at Euro 2020.
The Germans and the Portuguese were drawn alongside France and Hungary in a bonafide 'group of death', and both nations head into this game in need of a win.
Portugal left it late to beat Hungary, with two Cristiano Ronaldo goals helping them to a 3-0 win in Budapest. As for Germany, they fell 1-0 to world champions France in a spirited but toothless dsplay.
Germany are clearly in need of a result to get out of the group, but will fancy their chances of three points in their final group match against the Hungarians. As for Portugal, a defeat here would likely leave them needing to get something against the French in their last fixture to progress.
Portugal vs Germany: Fixtures and match schedule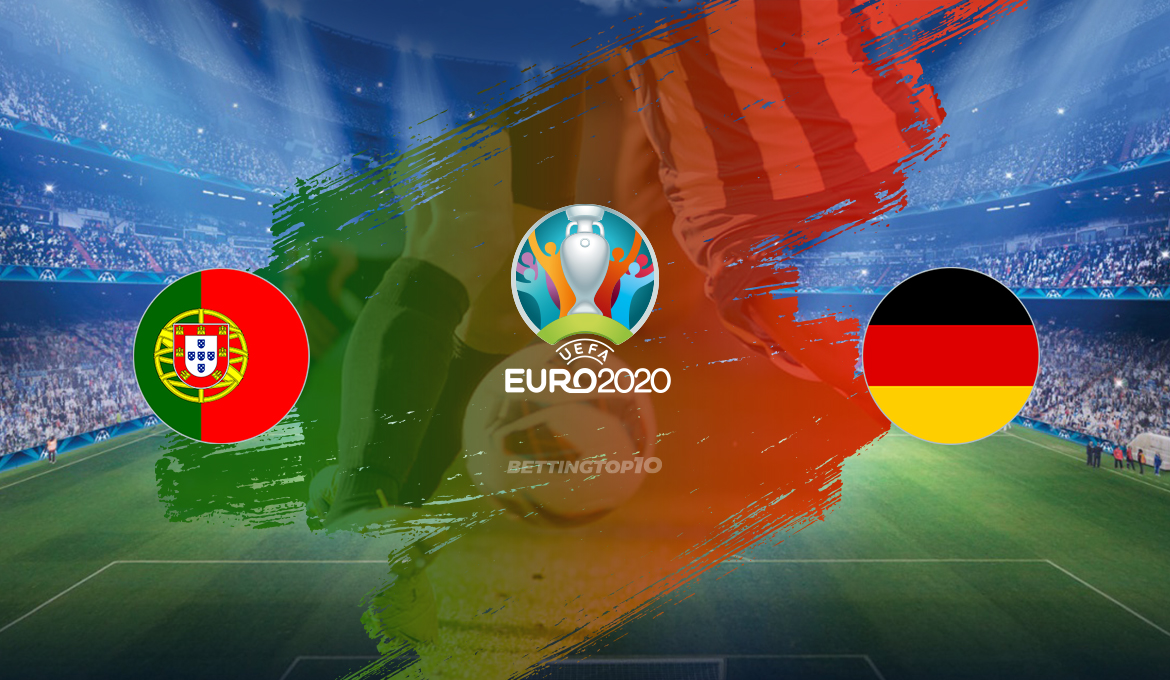 Photo: Bettingtop10
Portugal vs Germany is scheduled for a 5pm BST kick-off on Saturday, June 19, 2021.
The match will be held at Allianz Arena in Munich.
Saturday 19 June
Group F: Hungary vs France (15:00, Budapest)
Group F: Portugal vs Germany (18:00, Munich)
Group E: Spain vs Poland (21:00, Seville)
What TV channel is Portugal v Germany on?
Fans can tune in to watch the game for free on ITV from 4pm.
Games will be split between ITV and BBC throughout the tournament with every single moment of every match being broadcast on free-to-air TV.
Live Streaming of Portugal vs Germany on RTP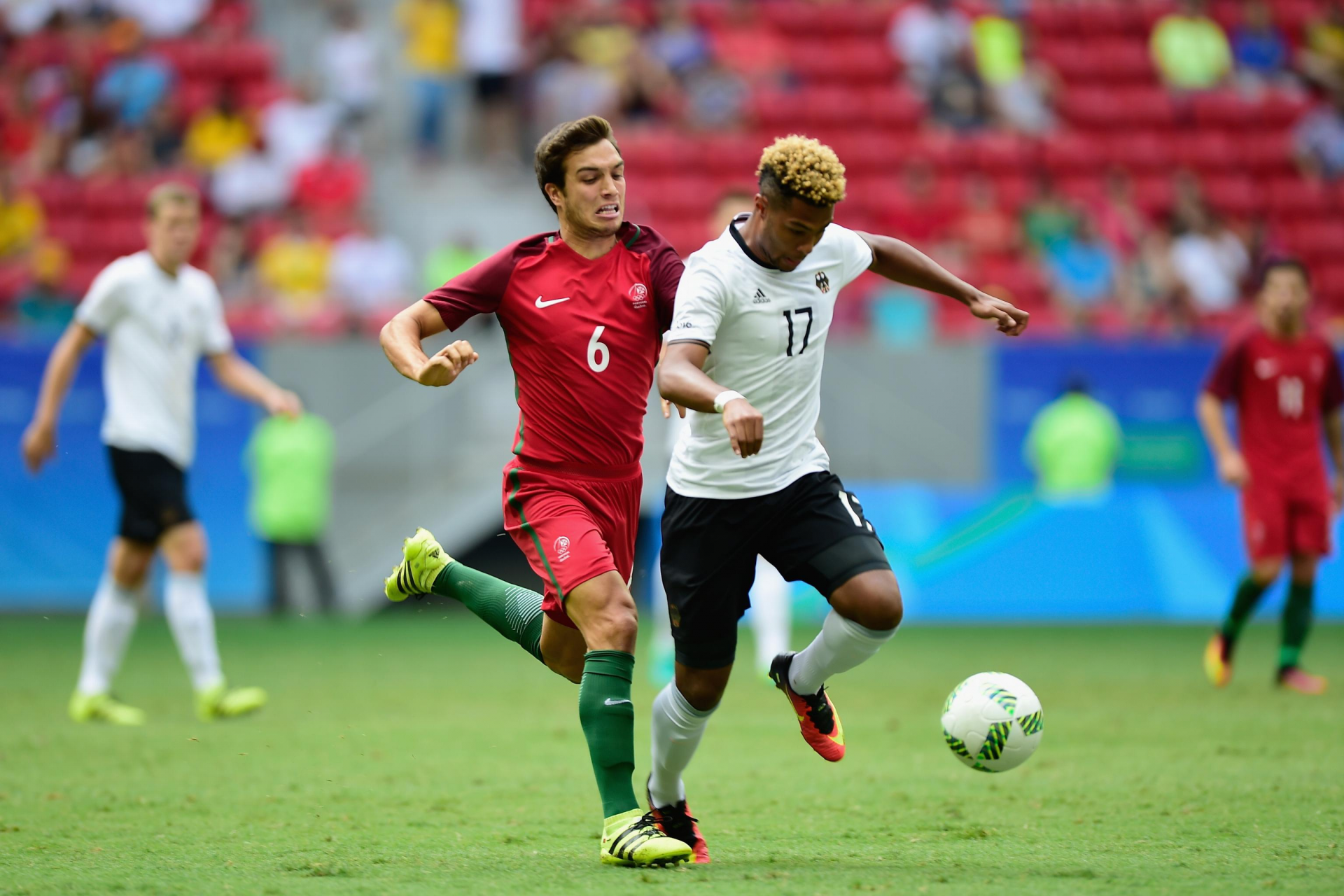 Photo: Getty Images
Radio and Television of Portugal (RTP) is a public service broadcasting organization of Portugal. It has various television, radio, satellite, and cable channels. Some of its Sister channels that streams Sports content are as follows:
RTP1: streams a variety of programs such as news and talk-shows, sports, current affairs, national and international fiction, such as films and TV series. It does not charge any fee for its streaming.
RTP Desporto: RTP Desporto is the Sports division of RTP. It owns the Official Broadcasting Rights of UEFA Euro 2020. It provides Live Streaming of all matches that are played by its National Football Team.
Live Stream of Portugal vs Germany on ARD
ARD is a joint organization public-service broadcasters of Germany. It stands for "Association of Public Broadcasting Corporations in the Federal Republic of Germany". ARD owns the Official Broadcasting Rights of Euro 2020 from 1960 till present. It produces two free-to-air channels in Germany. These channels are as follows:
One: One concentrates on entertainment, and provides repeat streaming of national and regional programs that have already streamed on ARD. From 2004, One is also broadcasting Sports events including Olympic Games and UEFA EURO streaming.
Tagesschau24y: The ARD's news channel that also broadcasts culture, sports and science shows for Free.
It also participates in the production of Phoenix (current events, news and documentaries), KiKa (kids-oriented), 3sat (cultural-oriented), arte (Franco-German cultural programming), and Funk (teenage-oriented, online only).
ARD Sports channel will provide Live and on demand broadcasting of all 51 matches of UEFA Euro 2020 throughout Germany. It is a free-to-air media broadcaster and has no additional subscription charges.
If someone wants to enjoy Live and exclusive streaming of UEFA Euro 2020 matches including Portugal VS Germany, ARD Sports channel is the best choice from Germany.
Watch Live Stream of Portugal vs Germany on ZDF
ZDF is the second German public-service television broadcaster. It is a non-profit institution and gets its funding through television license fees and advertising revenues. Channel has been broadcasting 24 hours a day since 1963.
It owns the official Broadcasting Rights of UEFA Euro 2020. ZDF has various channels including its sports.
ZDF Sport Live is available via a web browser and its app can easily be downloaded on mobile phones (Android & Apple) and tablets. It also has a special app for Smart TVs so that it can provide a better service to its online users.
Thus ZDF is a good option to watch Live streaming of Portugal vs Germany from Germany.
Other Popular Broadcasters to Watch Portugal vs Germany
Other than the Official Broadcasters of UEFA Euro 2020, many other video streaming apps and television channels provide Live and HD Quality Streaming of Euro Championship 2020. The List of these channels that will Live Stream Germany VS Hungary are as follows;
• ESPN
• Fubo TV
• Sling TV
• Sky TV
• Hulu TV
• CBS
• Univision
• YouTube TV
• Peacock
• DAZN
• BeIN Sports
and many more…
DAZN
The an over-the-top sport (i.e. available directly through Internet) subscription video streaming service of Germany. It is owned by DAZN Group. DAZN has the Official Broadcasting Rights of UEFA Euro 2020. It provides live and on-demand streaming of all 51 matches of UEFA Euro 2020.
Live Streaming of Portugal vs Germany Outside Europe
Watch Portugal vs Germany UEFA Euro 2020 Live Streaming using VPN. Some broadcasters only provide their streaming in specific regions such as Sling TV, Univision etc. only provide their content in United States. DAZN i.e. one of the biggest broadcaster from Germany is also location restricted and will stream its content only in some specific regions. Such apps can be manipulated by using a good VPN server. Some of the top VPN servers are as follows, they are easy to use, all you have to do is to install them are you can watch UEFA Euro 2020 on your favorite app.
• Express VPN
• Nord VPN
• IP Secure
• Turbo VPN
• Cyber Protect
And many more… These VPN have multiple US servers and provide instant and secure access to desired OTT apps. Thus one can watch their favorite tournament, UEFA Euro 2020 from anywhere by using VPN Servers.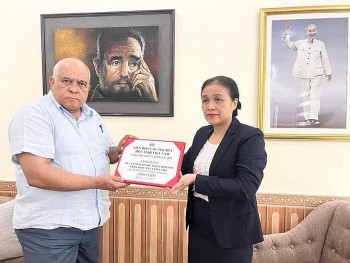 Focus
According to Cuba's News Agency Prensa Latina, on August 16, President of Vietnam Union of Friendship Organizations Nguyen Phuong Nga said that Vietnamese people will always stand by and support Cuba no matter what difficulties our friend is facing.