Possible links between Johnson&Johnson vaccine and blood clots found, EU regulator says
Europe's medicines regulator said it has found a possible link between the Johnson & Johnson Covid-19 vaccine and rare blood clots, but the European Medicines Agency (EMA) safety committee (PRAC) said the events should be listed as very rare side effects of the vaccine.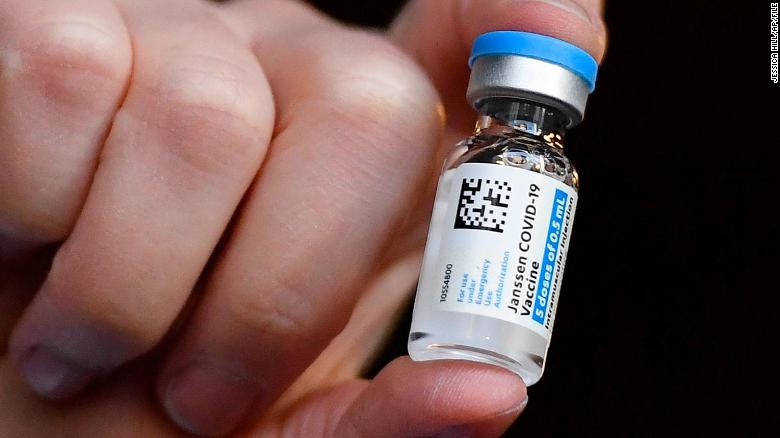 Regulators recommended the vaccine be suspended in the US last week, while reports of blood clots were investigated. (Photo: CNN)
The news, announced Tuesday, threw another complication into the European Union's vaccination rollout and dealt a major blow to the company a week after its vaccine was paused in the United States, according to CNN.
The European Medicines Agency (EMA) concluded that "a warning about unusual blood clots with low blood platelets should be added to the product information" about the shot given to patients.
It said it had analyzed all currently available evidence including eight reports of serious and unusual blood clots from the United States, where more than 7 million Johnson & Johnson Janssen vaccines have been given. One of those cases was fatal.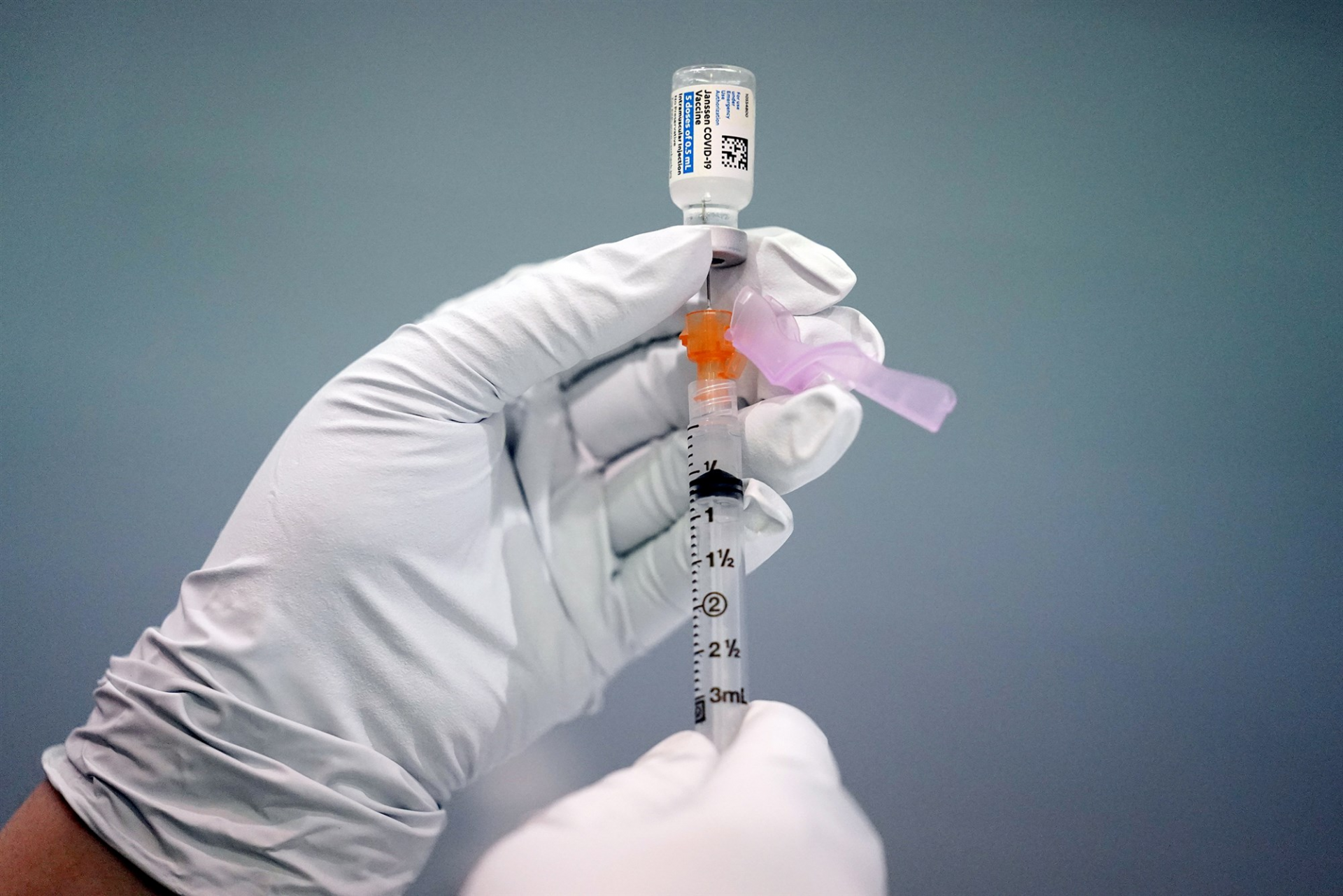 A member of the Philadelphia Fire Department prepares a dose of the Johnson & Johnson Covid-19 vaccine at a vaccination site at a Salvation Army location in Philadelphia, on March 26, 2021.Matt Rourke / AP file
"All cases occurred in people under 60 years of age within three weeks after vaccination, the majority in women," the EMA said. "Based on the currently available evidence, specific risk factors have not been confirmed."
The agency said that "the combination of blood clots and low blood platelets is very rare, and the overall benefits of COVID-19 Vaccine Janssen in preventing COVID-19 outweigh the risks of side effects."
The agency's findings are nonetheless a setback for the pharmaceutical giant, and come as it awaits the results of similar investigations by regulators in the United States.
Last week, officials in the U.S. recommended a temporary pause in the vaccine's usage after a possible link to a handful of cases of rare blood clots. On Friday, the Centers for Disease Control and Prevention's advisory committee is expected to decide whether to recommend resuming use of the J&J vaccine or whether to restrict it to men or certain age groups.
Dr. Anthony Fauci, director of the National Institute of Allergy and Infectious Diseases, said Sunday that he was hopeful public health experts would provide a roadmap for the troubled J&J vaccine by the end of the week, saying he believes it will not be taken out of circulation altogether, although there may be new warnings attached, according to CNBC.
Johnson & Johnson said in a statement in response to the European Medicines Agency finding Tuesday that the company was ready to resume rolling out its vaccine to the European Union, Iceland and Norway and would update its product information to reflect the "very rare adverse event" involving blood clots.
"The safety and well-being of the people who use our products is our number one priority. We appreciate the rigorous review," Chief Scientific Officer Paul Stoffels said in a statement.
"We strongly believe in the positive benefits of our single-shot, easily transportable Covid-19 vaccine to help protect the health of people everywhere and reach communities in need globally."
Extremely rare clotting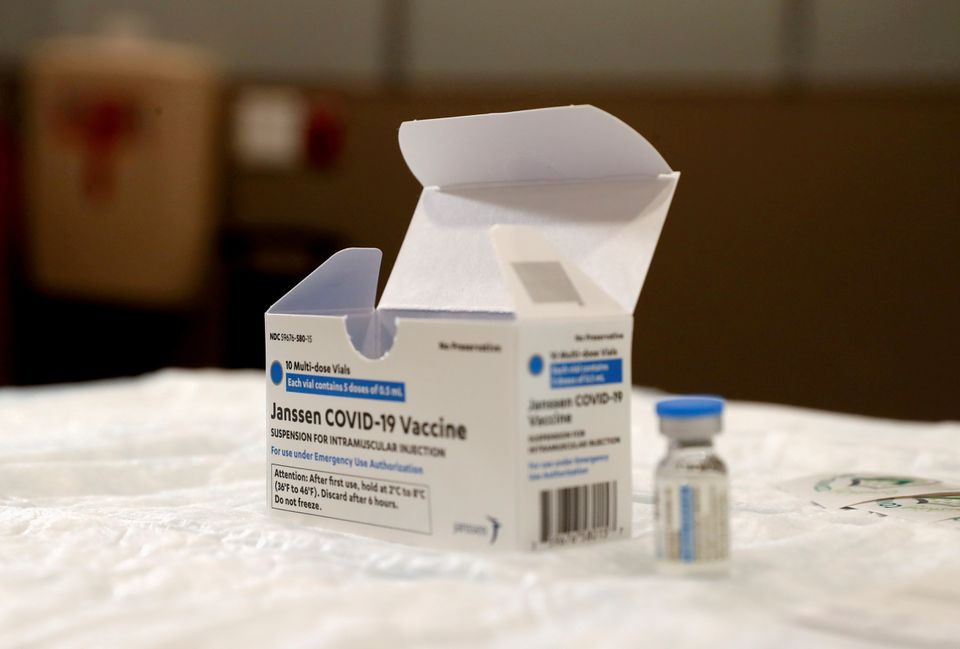 A vial of the Johnson & Johnson's coronavirus disease (COVID-19) vaccine is seen at Northwell Health's South Shore University Hospital in Bay Shore, New York, U.S., March 3, 2021. REUTERS/Shannon Stapleton
With both the AstraZeneca and J&J vaccines, the reports involve extremely rare clotting, mainly a type of blood clot called cerebral venous sinus thrombosis (CVST), which was seen in combination with low levels of blood platelets, called thrombocytopenia.
J&J has said it is working closely with regulators and noted that no clear causal relationship had been established between the clotting cases and its shot, according to Reuters.
The EU watchdog said most clots had occurred in the brain and abdomen, as was the case with AstraZeneca's shot, Vaxzevria, which is also being studied for similar problems.
"One plausible explanation for the combination of blood clots and low blood platelets is an immune response, leading to a condition similar to one seen sometimes in patients treated with heparin," the EMA said.
There have been more than 300 cases worldwide of rare blood clotting incidents combined with low platelet counts after use of all COVID-19 vaccines, it added.
Some scientists say the similar design of the AstraZeneca and J&J shots may explain a possible link with clotting. Both vaccines are based on a technology that uses a modified version of adenoviruses, which cause the common cold, as vectors to ferry instructions to human cells.
The similar side-effects suggest the inactivated adenovirus may be causing the problems, said Jonathan Ball, professor of molecular virology at Britain's University of Nottingham.
"It's important to remember though, that in most people the benefits of these vaccines far outweigh the risks - these are incredibly rare potential side-effects," he said.
U.S. authorities will meet on Friday to discuss whether to resume using the J&J vaccine.
J&J, which recorded $100 million in COVID-19 vaccine sales, has delayed rolling out the vaccine to Europe, but said on Tuesday it was prepared to resume the deployment. It has said it aims to deliver 55 million doses to the EU, as contracted, by the end of June.
J&J's vaccine, developed by its Janssen unit, is one of four COVID-19 vaccines authorised for use in Europe.