President Ho Chi Minh Inspires Foreign Young People
Life and career of President Ho Chi Minh inspires youngsters from many nations, not just Vietnam.
On the occasion of President Ho Chi Minh's 132th birthday, Chor Seiha, a Cambodian international student in Vietnam, had a visit to Uncle Ho's house in Sen Village, Nghe An. He said that he was very happy to visit that place and learn historical and daily stories related to Uncle Ho.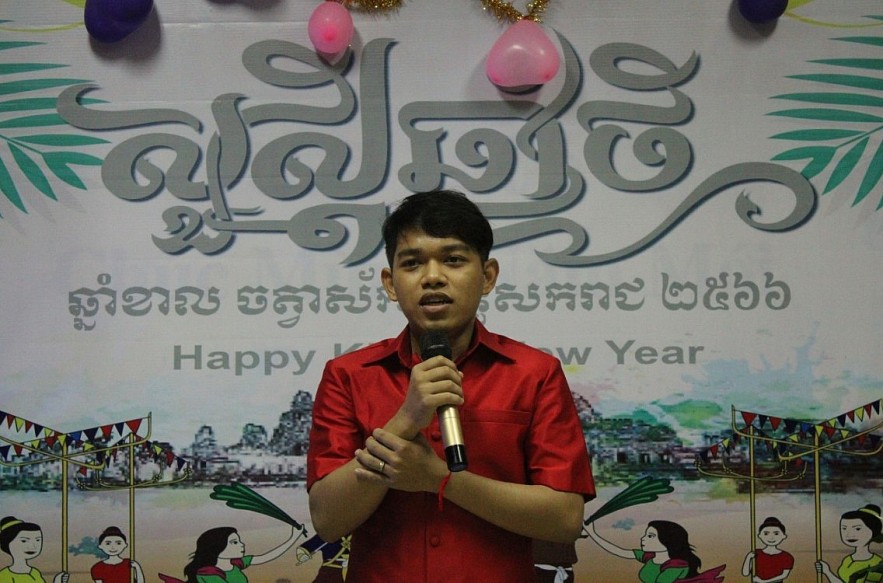 Chor Seiha, a student at Vietnam Academy of Agriculture. Photo: VNT.
"I am very happy to join the trip to visit Uncle Ho's house with the 479 front-line volunteer association this time. Because it's on the occasion of Uncle Ho's birthday, the narrated stories are so meaningful. It is so impressive on a such simple house raising a great leader. Before coming to Vietnam, I wrote a little about Uncle Ho. He is a person with a deep understanding and many of his thoughts was ahead of his time. I am a big fan of Uncle Ho and feel proud to study in Vietnam", Mr. Chor Seiha shared.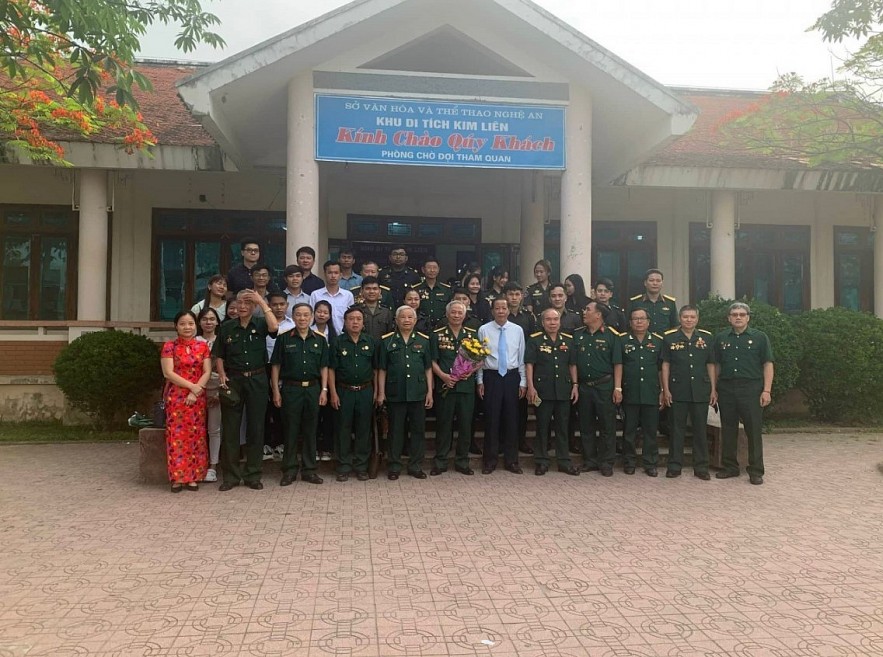 Veterans Association of the 479 Front in Uncle Ho's hometown. Photo: VNT.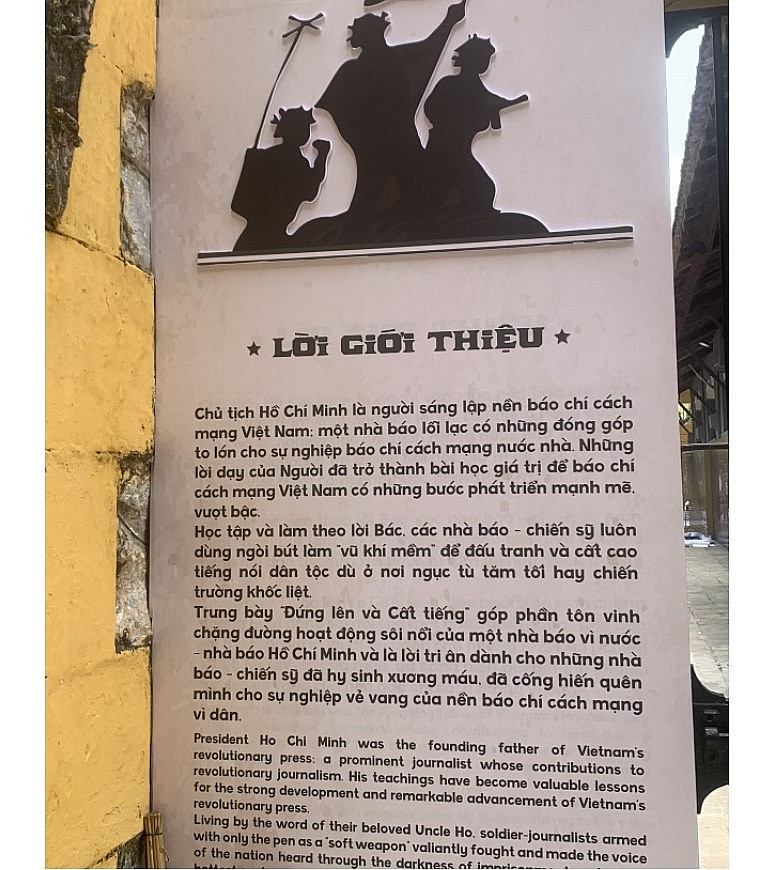 At Hoa Lo Prison relic (Hanoi), the exhibition "Stand up and raise your voice" is an activity towards the 132nd anniversary of Late President Ho Chi Minh's birthday and 97th anniversary of the Vietnam Revolutionary Press Day. Photo: VNT.
Maikheun Boualaphanh, a Lao's international student at Academy of Journalism and Communication, shared: "I learned about Uncle Ho while studying in Vietnam. My university teaches a lot about Uncle Ho as a journalist. I was very impressed with Uncle Ho's saying called "Time is precious". I learned and understood a lot through that story. It helped me appreciate time. Uncle Ho is a very great person. There are many good stories about him."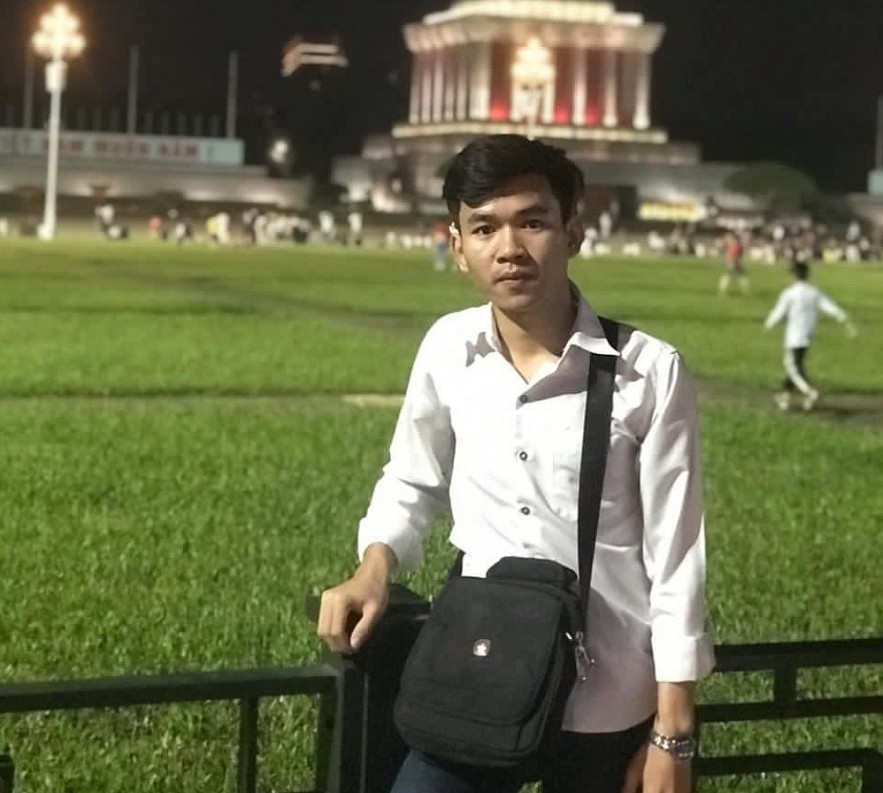 A Lao student at Ho Chi Minh Mausoleum. Photo: VNT.
Maikheun Boualaphanh added that he also had the opportunity to visit Ho Chi Minh mausoleum, which made him very happy and proud. "In the mausoleum, I saw the policemen maintaining order. I myself also felt love of Vietnamese people to the great leader. When I went there on the evening of Friday, I also saw the flag lowering ceremony and on the way, people stopped to watch together. This made me impressed and knew more about the love of Vietnamese people. I'm very happy for that.", said he.
Arthur, a British tourist, said: "I don't know much about President Ho Chi Minh, but I can only say that he is a good person, a great leader who led Vietnam to overcome the difficulties in history. In our country, he is also mentioned and included in the lessons of the West. Uncle Ho is so excellent."
During the revolutionary period, he spent a considerable amount of time working and absorbing knowledge in the West. Ho Chi Minh has left a great impression on international friends.
Burchett, a famous Australian journalist commented: "When it comes to a person whose whole life left a deep love for the people, there is no one other than President Ho Chi Minh. One cannot be exactly like Uncle Ho, but everyone can learn something that makes them better from him".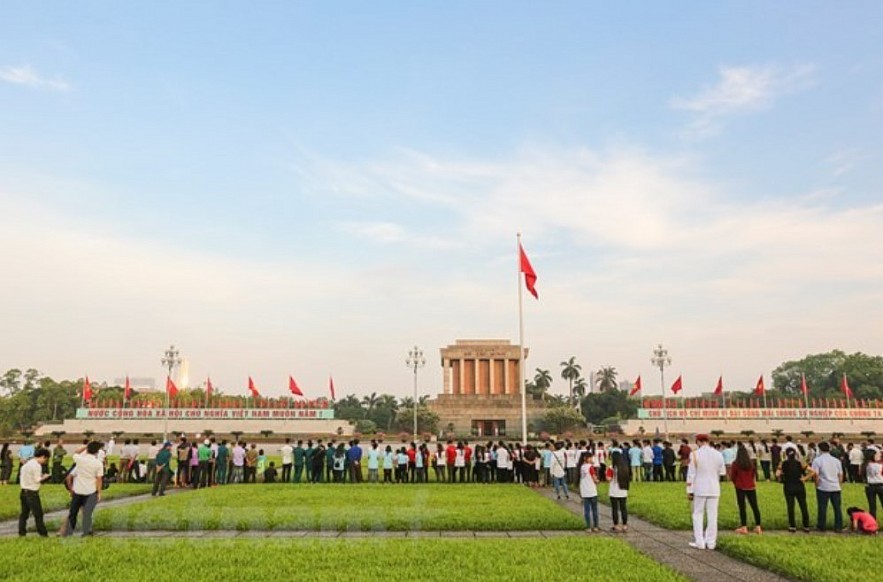 Flag raising ceremony for Uncle Ho's birthday in 2018. Photo: Minh Son/VNA
Andrew Greve, an Australian tourist visiting the Hoa Lo prison, said: "I don't know much about President Ho Chi Minh, but I have just seen the exhibition about him. Uncle Ho is your great leader and a prominent journalist. Ho Chi Minh guides and orients Vietnamese people to victory. What the soldier went through in prison was difficult, but thanks to Ho Chi Minh, it was over. He was so outstanding."
Zahrah, a British tourist, said: "I'm very happy to come to Vietnam on Uncle Ho's birthday. I don't know much about your leader, but I'm sure he's amazing for leading people. The soldiers won the resistance. What they went through was terrible, they were very brave to escape from prison. You can see that President Ho Chi Minh is very great, his vision is very broad."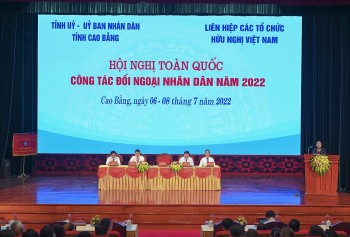 Friendship
During the event, many important issues will be discussed, and constructive suggestions and solutions will be provided to promote more effective people-to-people diplomacy operations.