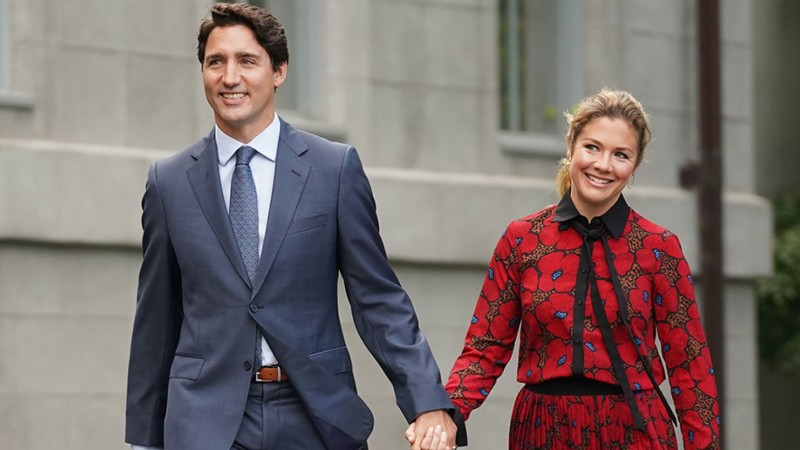 Prime Minister Justin Trudeau's wife, Sophie Grégoire Trudeau, tested positive for the coronavirus, officials said. (Chris Wattie/Bloomberg via Getty Images, File)
"Following medical advice, she will remain in isolation for the time being. She is feeling well, is taking all the recommended precautions and her symptoms remain mild," according to a statement tweeted by Cameron Ahmad, the prime minister's communications director.
Health professionals are set to reach out to people who have been in close contact with Gregoire Trudeau. The prime minister himself is in "good health with no symptoms," Ahmad said.
"As a precautionary measure and following the advice of doctors, he will be in isolation for a planned period of 14 days," the statement added. "Also on the advice of doctors, he will not be tested at this stage since he has no symptoms."
Trudeau will address Canadians on Friday, the statement said.
Gregoire Trudeau thanked people in a personal statement that Ahmad shared on Twitter. She said although she is experiencing "uncomfortable symptoms of the virus, I will be back on my feet soon," and noted that other Canadian families and patients may be facing more serious health concerns.
As of Thursday, Canada has 117 confirmed cases of coronavirus and one death. The coronavirus has infected more than 128,000 worldwide and the death toll has surpassed 4,700.
VNT/CNBC