Prime Minister of Thailand Prayut Chan-o-cha: Biography, Early Life & Career
Prayuth Chan-ocha is a Thai military leader who, after leading a successful coup, became prime minister of Thailand.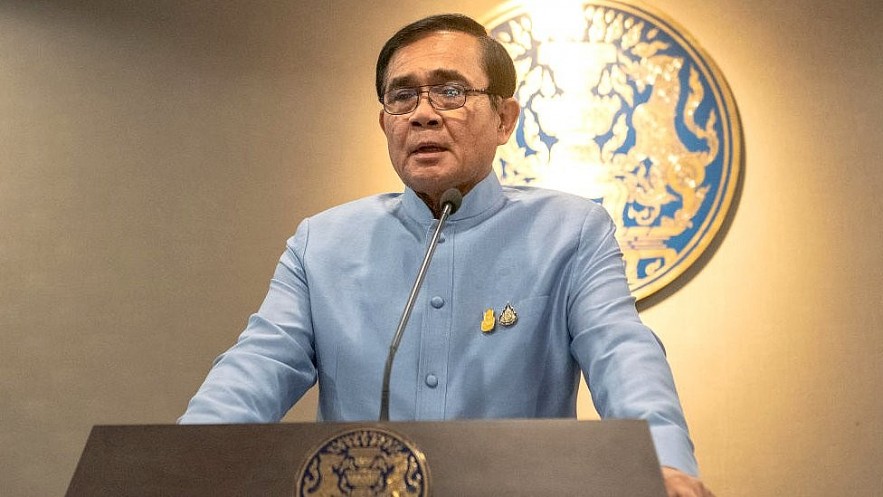 Photo: BBC
Prayuth Chan-ocha's Early life & Education
Prayut Chan-o-cha (sometimes spelled Prayuth Chan-ocha), born 21 March 1954 is a Thai politician and a retired Royal Thai Army general officer, serving as Prime Minister of Thailand since 2014. Few details were known about Prayuth's pre-army life.
Prayut studied at the Armed Forces Academies Preparatory School (AFAPS) Class 12, Command and General Staff College (CGSC) Class 63, the National Defence College of Thailand (NDC) 5020, and attended Infantry Officer Basic Course Class 51 and Infantry Officer Advanced Course, Class 38. He graduated with a bachelor of science degree from Chulachomklao Royal Military Academy, according to People Hill.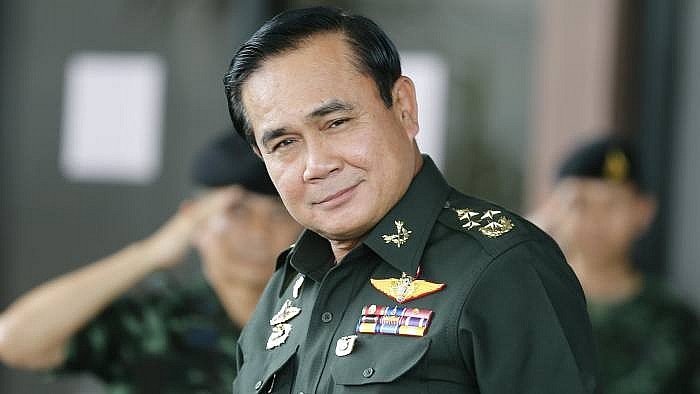 Photo: Financial Times
Prayuth Chan-ocha's military career
After graduating from the Chulachomklao Royal Military Academy, Prayut served in the 21st Infantry Regiment, which is granted Royal Guards status as the Queen's Guards. In 2002, he served as a deputy commanding general in the 2nd Infantry Division, becoming its commanding general one year later. In 2005, he became a deputy commanding general of the 1st Army, which includes the 2nd Infantry Division, and again became its commanding general within a year.
Prayut was the chief of staff of the Royal Thai Army from 2008 to 2009, and in 2009 he was appointed honorary adjutant to the king. In 2010, he succeeded Anupong Paochinda as commander in chief. Considered a hardliner within the military, he was one of the leading proponents of military crackdowns on the Red Shirt demonstrations of April 2009 and April–May 2010.
During the political crisis that began in November 2013 and involved protests against the caretaker government of Yingluck, Prayut claimed that the army was neutral, and would not launch a coup. Yet in May 2014, Prayut staged a military coup against the government and then assumed control of the country as NCPO leader. In August 2014, a military-dominated national legislature appointed him Prime Minister. In January 2016 Prayuth retired as army chief but continued as prime minister.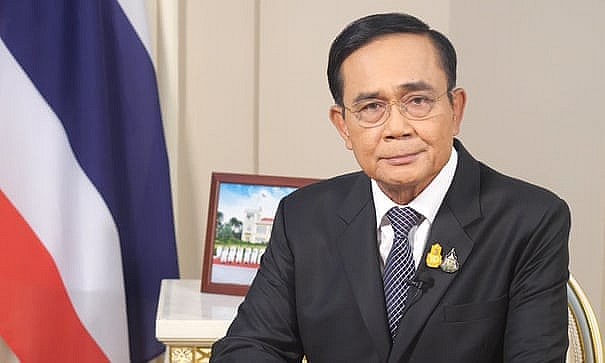 Photo: Guardian
Non-military activities
After the 2006 Thai coup d'état, Prayut was appointed to the National Legislative Assembly. In this capacity, he joined the Committee on Environment and Natural Resources. Prayut sits on the executive boards of a number of companies including a state electricity utility company, the Metropolitan Electricity Authority (MEA). From 2007 to 2010 he was independent director at Thai Oil Public Co, Ltd. Since 7 October 2010 he has been a director of Thai Military Bank and chairman of the Army United Football Club.
In May 2013, Prayut sold nine plots of land in a Bangkok suburb to a company called 69 Property for 600 million baht. Reporters subsequently asked him about the land sale, and the prime minister's position was that the media had no business questioning him on the matter.
As a New Year 2016 gift to the Thai people, General Prayut announced that he had written a new song to boost the country's morale. In the aftermath of the 2014 coup, Prayut wrote a song called Return Happiness to Thailand, which is widely played on state radio and television stations.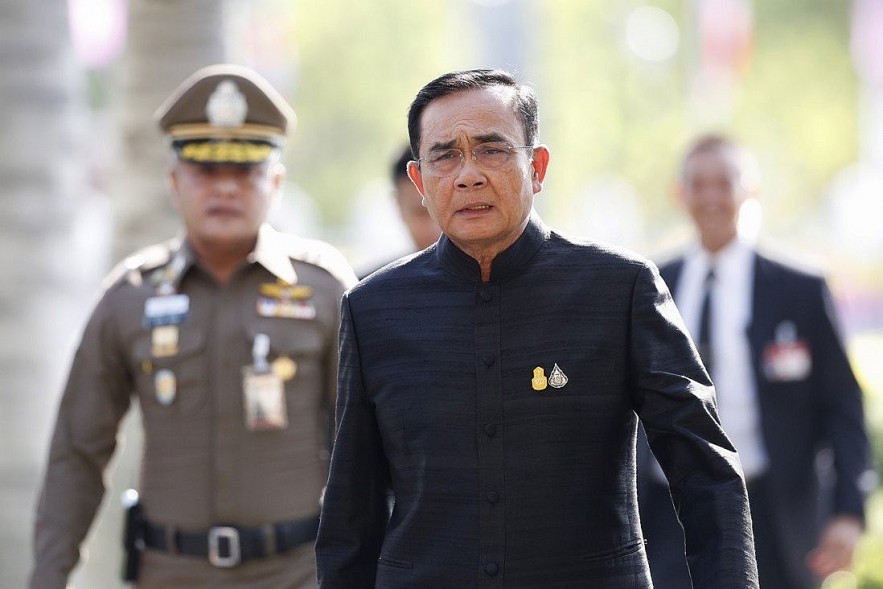 Photo: SCMP
Public image
In September 2014, Time magazine reported that he had become "increasingly eccentric" and "highly superstitious" since taking power. Prayut has stated publicly that he consults a fortune teller, Warin Buawiratlert, regularly. He said there was no harm in seeking advice. When suffering from fever and aches early in his premiership, he blamed his ills on spells cast by his political enemies and combated the malady with holy water.
According to the Bangkok Post, Prayut has a collection of lucky rings which he varies daily in accordance with that day's activities. He also wears an elephant hair bracelet to ward off bad luck. He has revived the wearing of the traditionally inspired phraratchathan, first popularized by Prem Tinsulanond in the 1980s, and has instructed cabinet members to dress in the phraratchathan at meetings, rather than in Western suits.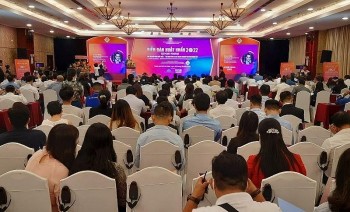 Focus
Vietnam News Today (Dec. 9): Vietnam - Singapore innovation centre helps firms transform production; HCM City among most searched destinations by travelers; Vietnamese digital technology industry's revenue estimated at 148 billion USD in 2022; Two Vietnamese films up for consideration at Oscars.