Project for Preschool Teachers to Be Honored as The Global Education Innovation Initiative 2022
On November 3, the international education development organization (Finland) HundrED announced 100 initiatives to be honored for global educational innovation (HundrED Global Collection 2022). The project "Strengthening the capacity of teaching life skills for preschool teachers with the support of information technology" (KidSkills) is the only representative of Vietnam present.
"We envision Kidskills as a movement to empower and inspire nearly 400,000 preschool teachers to teach life skills in kindergartens in Vietnam and beyond," said HundrED.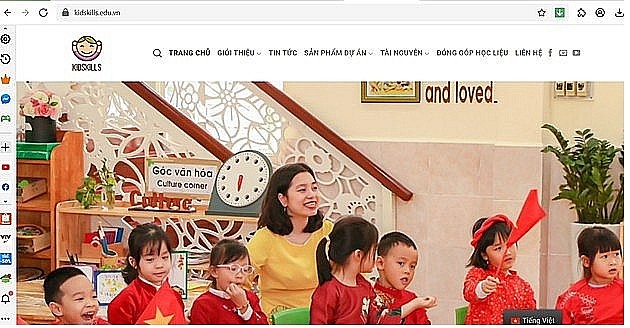 The project to support preschool teachers in teaching life skills of the Central College of Education is the only Vietnamese project to be honored as the Global Education Innovation Initiative 2022.
Team leader of the KidSkills Project, Ms. Nguyen Thi Phuong - lecturer at Faculty of Information Technology - Vocational Education, Central College of Pedagogy, shared ideas to help students' computer class not be boring and at the same time help preschool pedagogical students really focus on integrating life skills training for children through lessons.
In the context of the Covid-19 outbreaks, ensuring the safety of students when going back to school are extremely important.
According to the project, with each group of skills such as communication, problem solving, independence, escape... Students will use about 4-5 software to complete the set of learning materials for children. For example, Paint is used to write poems, create pictures according to the lesson's theme, Word to compose lesson plans for that skill, Power Point to help make electronic lectures...
In addition, the project also introduces a set of tools in Office 365 to store, writes a study diary, some software to cut, merge photos and edit videos to help students present richer lectures.
As of April 2021, after 15 months of operation, the KidSkills project has directly supported more than 2,500 teachers, helping 1,200 preschool students to access information on life skills and new teaching methods.
HundrED is an international non-profit organization, based in Finland, established to promote the development of global education through the discovery of impactful innovations. Every year, HundrED selects 100 educational projects to honor.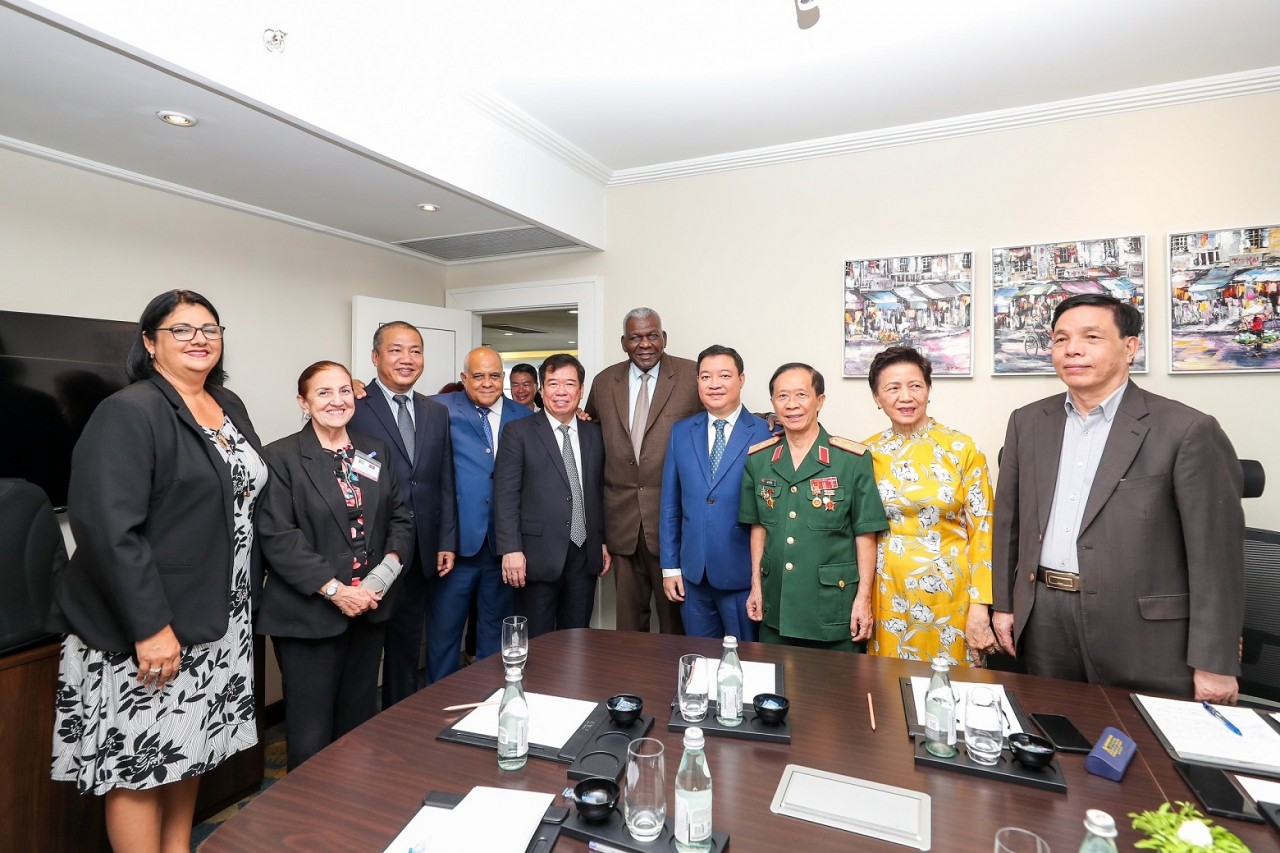 Friendship
President of the National Assembly of People's Power of Cuba Esteban Lazo Hernandez emphasized that Vietnam - Cuba is always united and faithful because they are one family.
September 27, 2023 | 15:11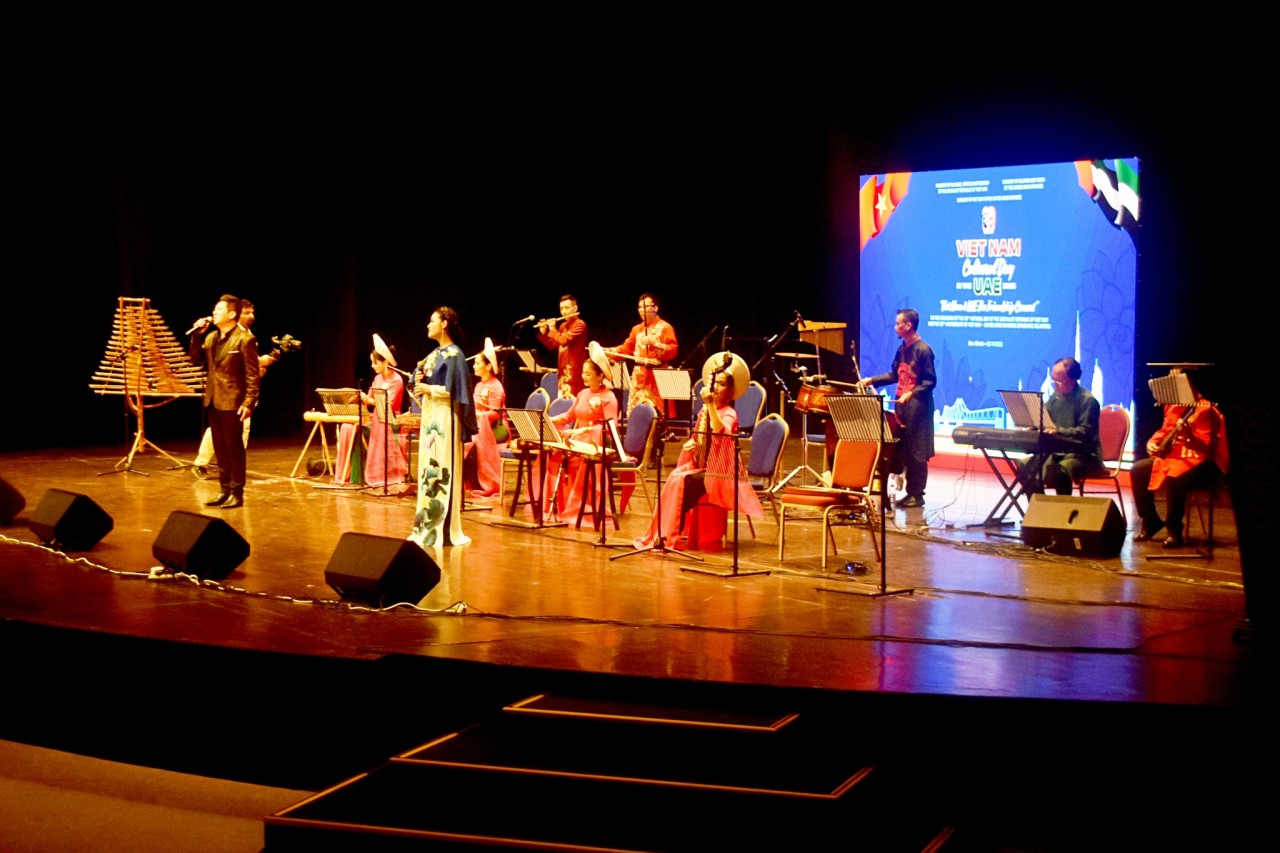 Friendship
A special art performance was held in the capital Abu Dhabi, gathering leading artists from Vietnam and the United Arab Emirates (UAE).
September 27, 2023 | 14:01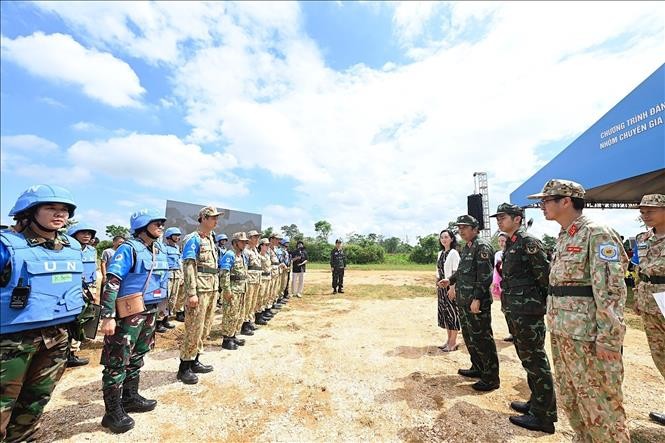 Friendship
Japan and representatives of State members of ASEAN Defence Ministers' Meeting Plus (ADMM-Plus) valued the preparations of Vietnam in hosting the Competency Evaluation Program for Prospective UN Peacekeepers (CEPPP) as well as outcomes of the program.
September 27, 2023 | 07:53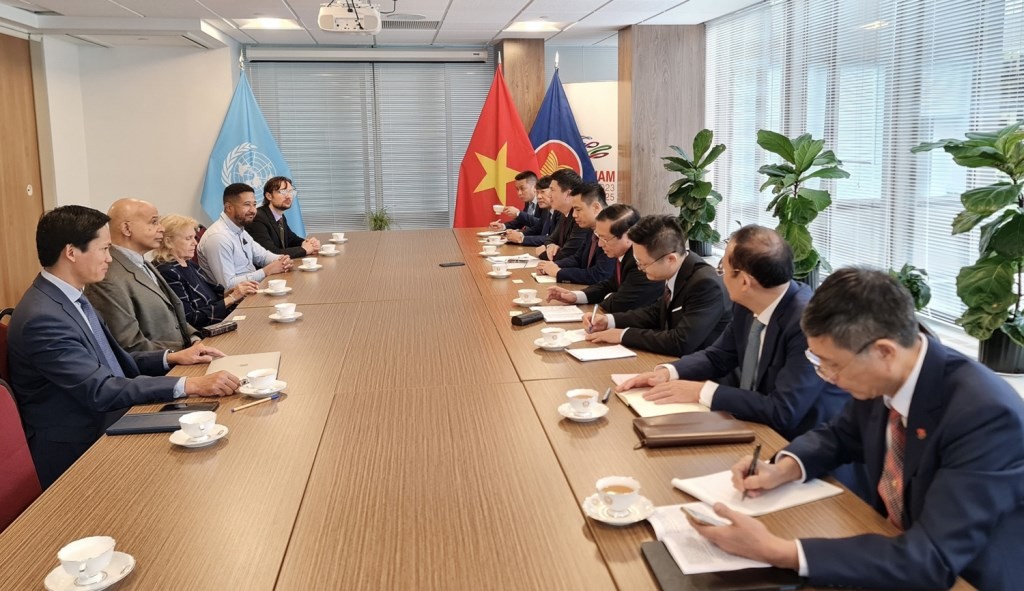 Friendship
The Standing Deputy Head of the Party Central Committee's Commission for Information and Education lead a delegation visited the US to strengthen and develop cooperative relationships with US policy-making and management agencies.
September 26, 2023 | 22:38