Promoting people-to-people friendship between ASEAN and China post Covid-19
On October 26, the conference between leaders of the ASEAN-China People-to-People Friendship Organizations took place for the third time in Hanoi on a virtual platform.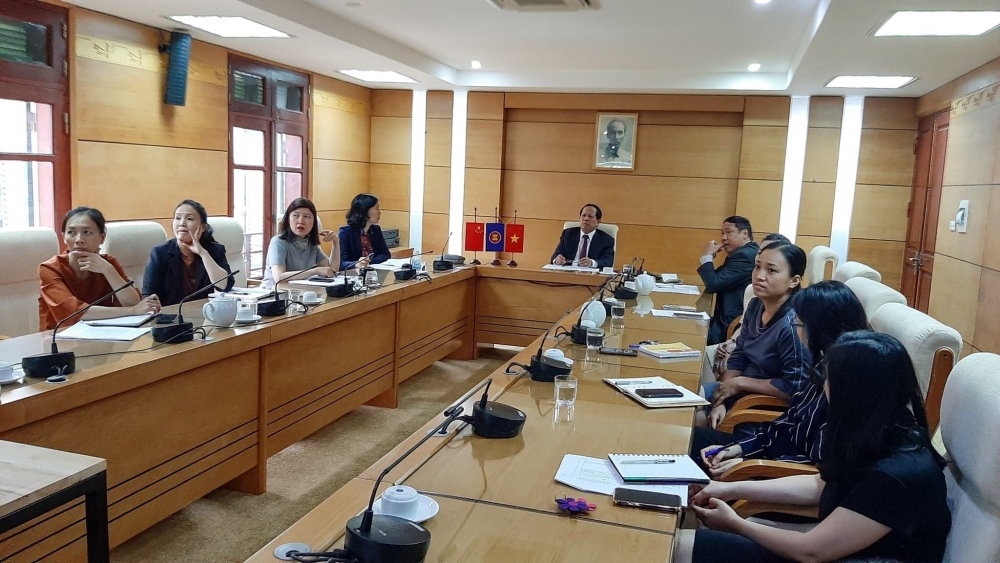 The overview of the meeting at the Hanoi point.
The conference marked the attendance of President of Chinese People's Association for Friendship with Foreign Countries Lin Songtian; China-ASEAN Association President Gu Xiulian and leaders of other people-to-people friendship organizations of ASEAN countries with China.
For the Vietnam side, Vietnam - China Friendship Association Vice Chairman Nguyen Van Tho attended and preside over the conference from the point of Hanoi.
At the conference, Vietnam - China Friendship Association Vice Chairman Nguyen Van Tho had a speech under the theme "Promoting ASEAN- China people-to-people friendship in the post-pandemic era, and safeguarding regional solidarity and prosperity."Tho said that the Covid-19 pandemic in Vietnam has seriously affected a number of economic, cultural, and social activities. Furthermore, natural disaster situations including flooding in the central provinces of the countries have gone complexity, causing big damage to people and properties, posing challenges and difficulties.
In that context, the Vietnamese government and people have remained united, together with overcoming the challenges, trying and determined to realize the dual goal of effectively preventing epidemics, protecting the health of the people, and focusing on socio-economic recovery and development. Over the past 50 days, Vietnam has not recorded any new case of COVID-19 in the community. GDP growth in the first nine months reached 2.12%. Vietnam is one of a few countries in Asia with positive development.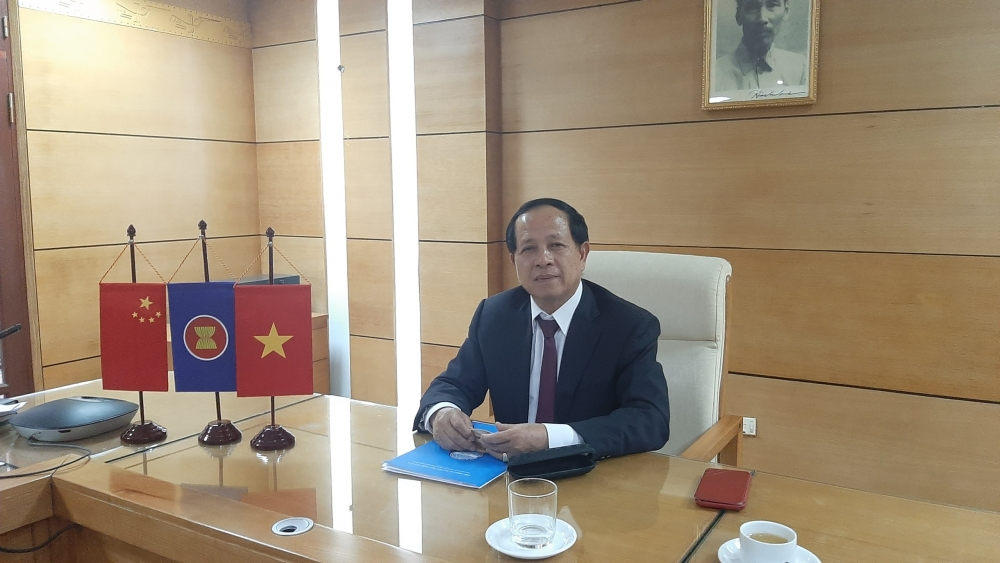 Vietnam - China Friendship Association Vice Chairman Nguyen Van Tho.
In 2020, taking the role of the ASEAN Chair for 2020 and a non-permanent member of the United Nations Security Council for 2020 – 2021, Vietnam has overcome many difficulties, presiding and cooperating with other ASEAN nations to hold some significant forums, conferences, enhancing regional consolidation and connectivities, proposing practical measures to continue strengthening and building a united ASEAN community in multiform. Concurrently, Vietnam also actively works to elevate the international ASEAN profile.
ASEAN countries highly appreciate China's active implementation of commitments such as cooperation, assistance, and sharing of information and experiences relating to COVID-19 epidemic prevention and control, and participating in ASEAN initiatives. promote cooperation in priority areas such as digital economic development, cybersecurity, maritime cooperation, disaster response, connection, people-to-people exchanges among others.
The COVID-19 epidemic is still occurring complicatedly. Over the past time, the world and regional situation has seen many fluctuations, the situation of the South China Sea or Bien Dong Sea is still complicated, making us face many more challenges. More than ever, strengthening solidarity in ASEAN, maintaining a peaceful and stable environment, respecting international law, and enhancing trust and friendship between ASEAN and China is of paramount importance and are considered a solid foundation for each country and the region to restore the economy and continue to develop, contributing to peace and stability in the region and in the world ", Tho said.
According to the Vice-Chairman of the Vietnam-China Friendship Association, for the common goal toward a region of peaceful unity and stability, he proposed that people-to-people friendship organizations should strive to promote substantive cooperation via suitable measures such as: Contributing to strengthening political trust among people, making people understand each other more about the value of peace, cooperation, and prosperity, sharing experiences in coping and adapting to new challenges together; strengthen forms of exchange, such as visiting each other when there are natural disasters, epidemics; study the implementation of charity-development activities within the permissible capacity and conditions, share experiences, and train people in border areas in natural disaster prevention skills.
Finally, Vice Chairman Nguyen Van Tho hopes that the epidemic to end quickly, so that there will be more opportunities to organize friendship exchange activities: "I believe that, the more dynamic and effective activities between the People-to-people Friendship Association of ASEAN countries and China will contribute to the enhancement of understanding and cooperation among the peoples, peace, stability and regional cooperation ", he said.
The delegates of the people-to-people friendship organizations of ASEAN countries and China shared many experiences in responding to COVID, highly appreciated the support, assistance, and sharing of information and experiences of China with other countries, emphasizing the need to promote solidarity, creativity, exploit resources among the people to overcome difficulties together, continue to develop.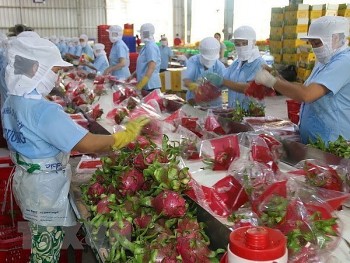 Make in Vietnam
Denmark and Vietnam strengthen cooperation in production, certification and management of organic products