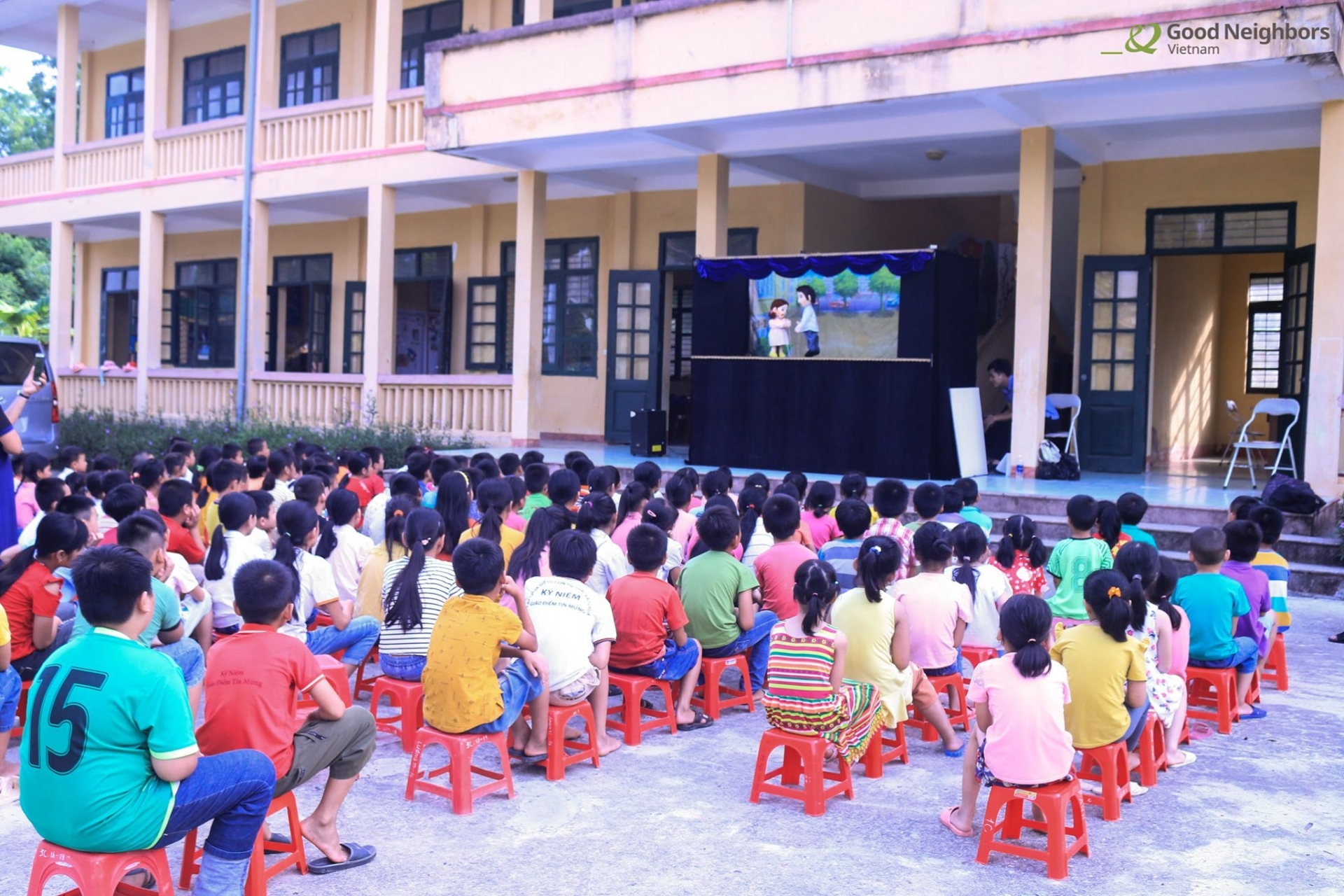 The puppet show is composed of cases to help children fully understand the dangers of sexual abuse.
The Korean non-governmental organization Good Neighbors International (GNI) in Vietnam implemented an activity "Good Puppet Show (GPS)" at six primary schools in five project communes in Vinh Loc district of Thanh Hoa province.
The problems of child violence, unfortunately, is very urgent in Vietnam and most of the time brings to death or disappearance of children - small and unprotected citizens. What to do and how to protect our children? How to bring and correctly explain to them how to behave? How to self-protect and do not believe in lies of someone even familiar parents, who with different ways can lie to the child and accomplish their crime.
With this aim, Good Neighbors Vietnam performed puppet shows to help explain sexual violence to children and understand how to prevent and report it.
The puppet show is a part of Good Neighbors' worldwide education programs on children's rights, and it's been adapted to the local circumstances of Vietnam in order to be performed in primary schools in Hanoi and other project provinces.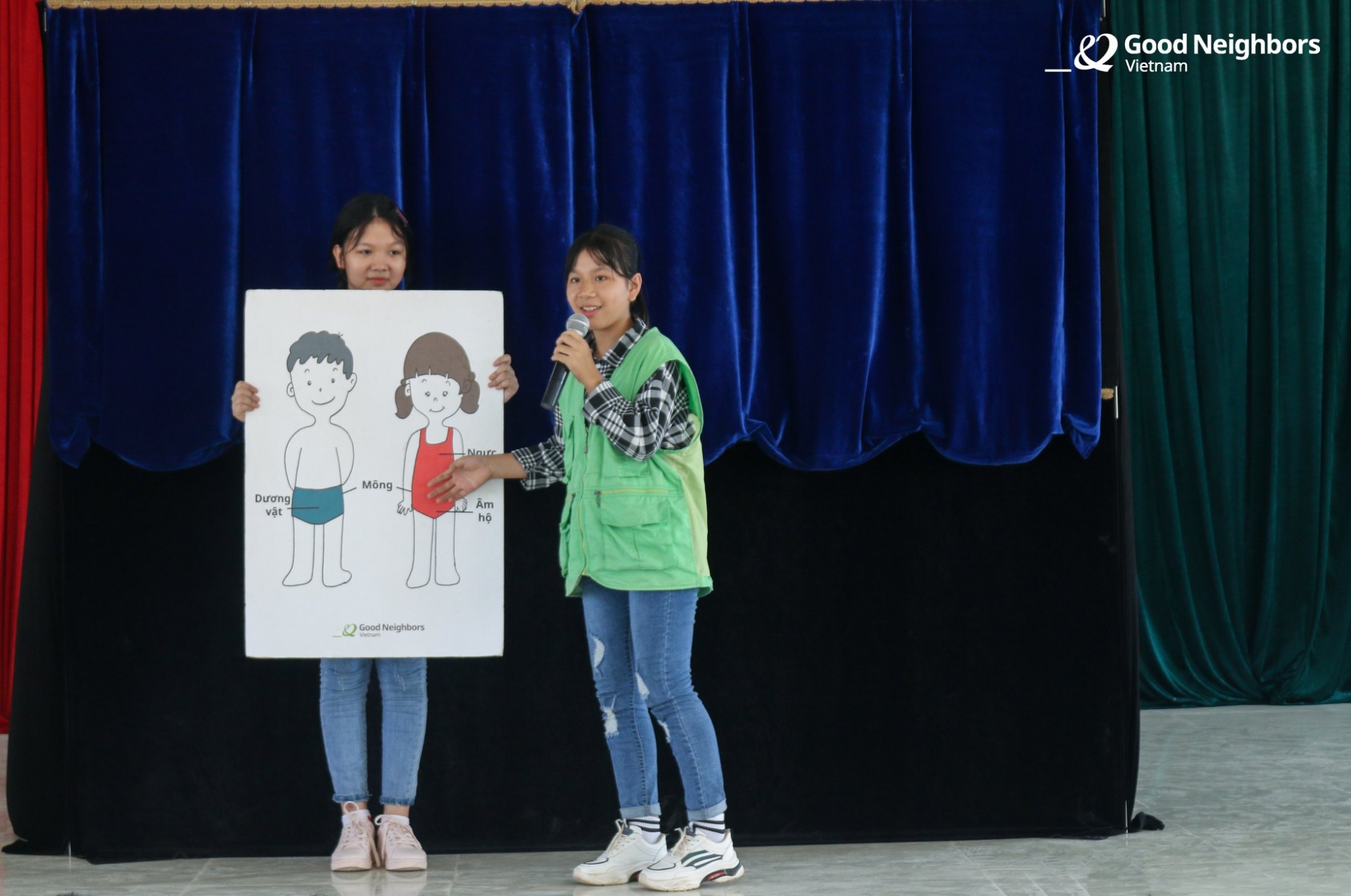 Teaching children to recognize preciousness of body, learn names of body parts.
GPS is one of the activities of the Child Right Education (CRE) program, which has been implemented by GNI since 2016, to provide different target groups including children, parents, teachers, and community members with knowledge, skill about Child rights, and protection of children from abuse risks.
This program is very easy in content and deep in meaning, understandable to children, and very interesting. As well the program is effective because children receive information from puppets and this is much easier to perceive and stays in minds of children for a long time, as well is transferred to other children.
GPS activity in Vinh Loc District with 11 performance shows attracted participation of 2,025 students. The program is to make children aware of possibly harmful circumstances such as abuse, kidnapping and equip them with skills, methods to cope with a dangerous situation.
In addition, this was the first time GNI Vietnam piloted a training model for core volunteers being secondary school students by becoming MC and performing puppet shows.
Founded in 1991, Good Neighbors International is a non-profit NGO that provides humanitarian relief to families and children in impoverished areas of the world. In 1995, Good Neighbors received UN General Consulate Status and in 1997, Good Neighbors was awarded the Millennium Development Goals (MDG) Award by the United Nations. Good Neighbors currently operates field offices in over 30 countries.
Good Neighbors International in Vietnam is implementing Community Development Projects (CDP) based on child sponsorship in four provinces: Ha Giang, Tuyen Quang, Hoa Binh and Thanh Hoa. GNI in Vietnam sponsors about 10,000 children and implements community development projects (CDP) in education, water & sanitation, income generation sectors in seven different areas of Vietnam.
Hannah Nguyen