Put Down the Borscht, Pass the Pho: Vietnamese Cuisine Gains Popularity in Russia
In recent years, Vietnamese cuisine has become quite popular in the Russian Federation.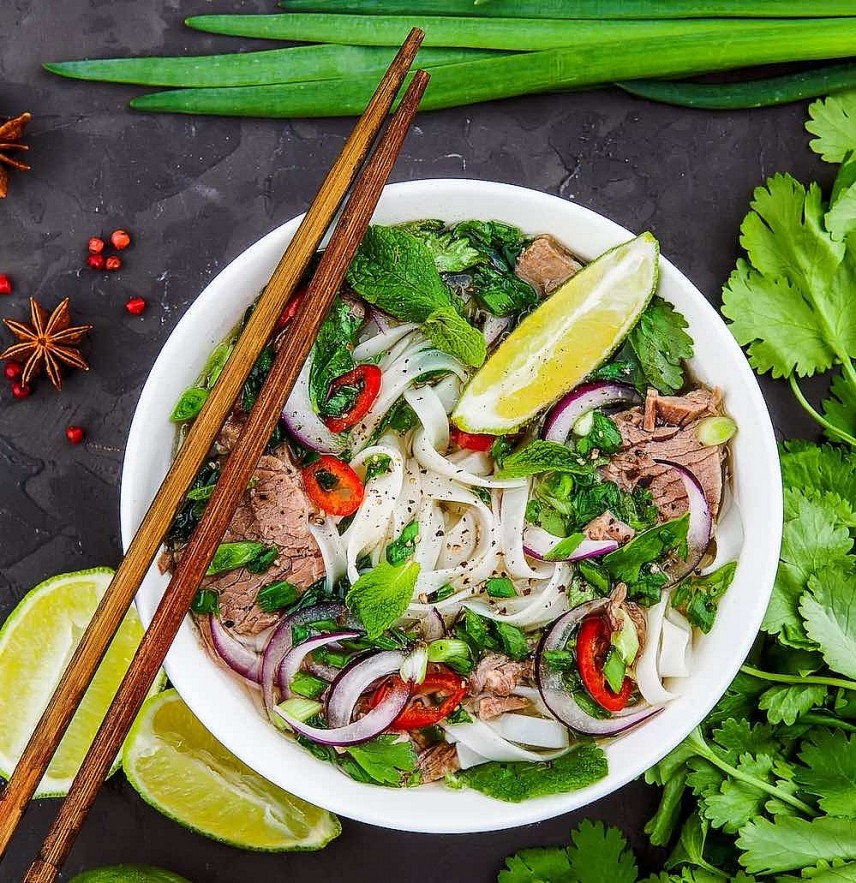 Beef noodle is a representative and typical dish of Vietnamese cuisine. Photo: Pinterest
Vietnamese beef noodle
It can be said that this is a representative and typical dish of Vietnamese cuisine. At all Vietnamese restaurants in Russia, Vietnamese beef noodle (pho bo) is always the best-selling dish every day. With the main ingredient of rice noodle soup and broth with beef, in addition, it is also accompanied by spices such as soy sauce, pepper, lemon, fish sauce, chili. Vietnamese beef noodle is the dish most enjoyed and known by Russians. Besides, on social networking sites, Russian people also share a lot of recipes for this dish so that they can make it themselves at home.
"I especially like the Vietnamese beef noodle, it has a mild flavor and doesn't use too much seasoning. A bowl of beef noodle here is usually very large and filling, so I usually order half a bowl or split a large bowl with friends so I can finish the bowl. I often go directly to Vietnamese restaurants to enjoy this dish with the right taste of Vietnamese cooking, especially, I find the Vietnamese staff of the restaurant very friendly and welcoming," said Yulia Manukina, staff of Moscow State Pedagogical University.
Fried spring rolls when combined with fish sauce will create a very special flavor. Photo: massageishealthy.com
Fried spring rolls
This crispy treat is enjoyed by both Russians and Vietnamese. Along with main ingredients such as pork, vermicelli, eggs, mushrooms, and some common spices of Vietnamese cuisine such as scallions, pepper, fish sauce, rolled with rice paper, this dish brings a new taste to the Russian people.
In addition, in culinary exchange events between countries, fried spring rolls are always the most enjoyed dish because of the beautiful layout and the blend of scents with accompanying fish sauce.
Marika Machitidze, a student at Moscow State Pedagogical University said, "I'm really impressed with Vietnamese fried spring rolls, because normally, rolls like this in Russia are fried with flour. This dish is wrapped by rice paper, which is a very special point for me. In addition to the mild taste of spring rolls, the dipping sauce is also very important, at first I thought fish sauce would be difficult to eat, but until I eat it with fried spring rolls, the taste is extremely delicious."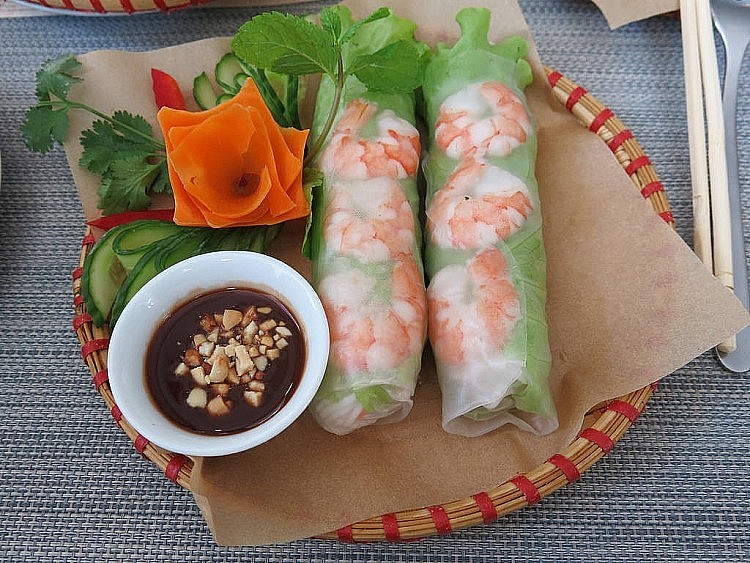 Shrimp salad is also a dish that attracts a lot of attention from Russian diners. Photo: annastorm.livejournal.com
Shrimp spring rolls
Like fried spring rolls, shrimp spring roll is also a dish that attracts a lot of attention from Russian diners. With the main ingredients including lettuce, basil, perilla, herbs, fresh shrimp, all are rolled in rice paper with seasonings of sauce mixed with crushed roasted peanuts. This dish leaves an unforgettable impression on the Russian people. Usually, diners will consider shrimp spring rolls or fried spring rolls as the opening dish in their meal.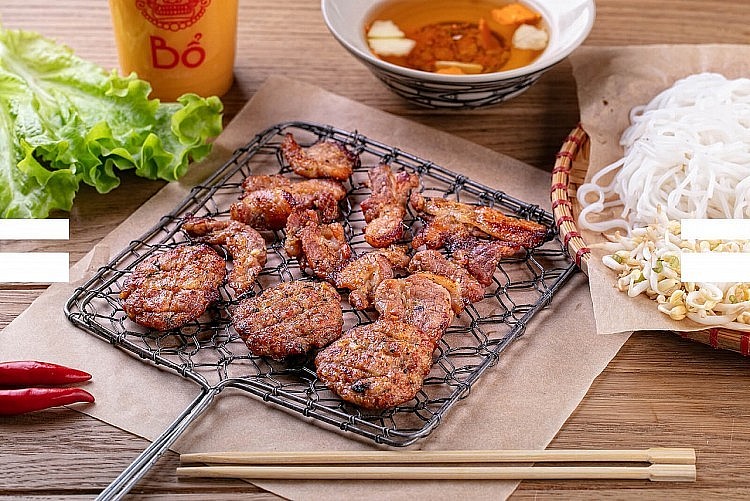 Bun cha (Kebab rice noodles) is also one of the dishes that Russians love. Photo: depomoscow.ru
Kebab rice noodles
After beef noodle, bun cha (kebab rice noodle) is a dish chosen by many Russians as the main dish in their meals. This dish consists of vermicelli, pork grilled on charcoal, sweet and sour fish sauce served with raw vegetables. If visitors accidentally go into the Depo food center in Moscow, they can see that many diners are attracted by this dish of "Bo" restaurant (one of the famous Vietnamese restaurants in Moscow, with meat grilled on charcoal. To fully enjoy bun cha, diners will have to learn how to remove the grill to get the meat that have just been grilled over charcoal.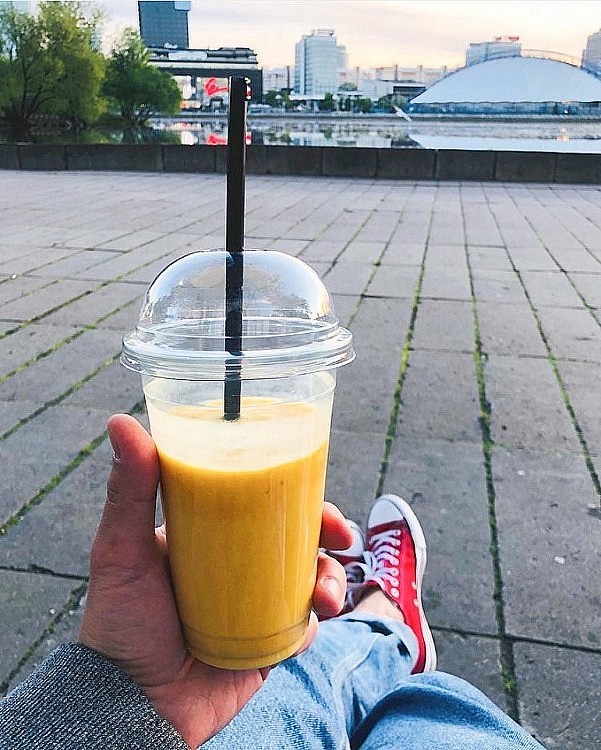 Take a walk at the park while enjoying a mango smoothie. Photo: Facebook Pho Bo
Mango smoothie
When it comes to Vietnamese cuisine in Russia, it is impossible not to mention the most enjoyed drink that is mango smoothie. With the main ingredient of mango, fresh milk pureed with ice, mango smoothie has become a hot-selling beverage in the summer in Russia. When walking at places near Vietnamese restaurants, we may come across images of Russian diners walking while enjoying the special taste of this drink.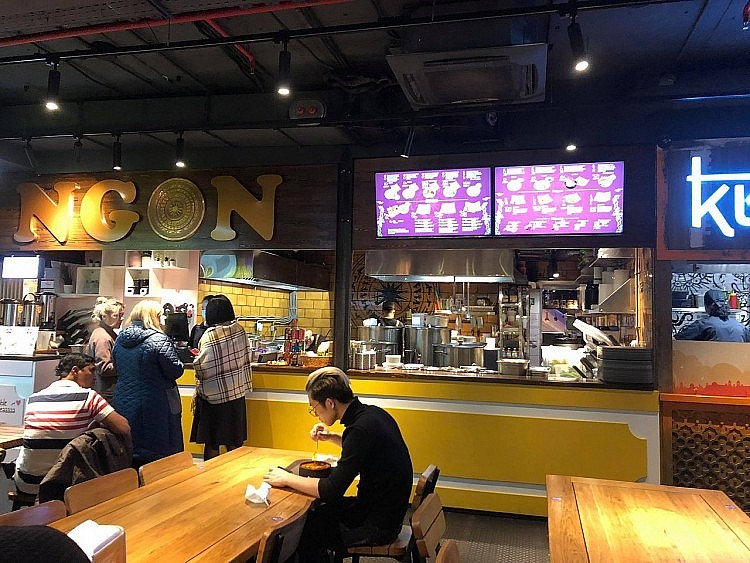 Vietnamese restaurant in the mall in Moscow. Photo: Phuong Thao
"Every day, my shop welcomes a lot of Russian customers, about 150-200 orders per day on average. Probably, the most consistent selling dish is beef noodle, on weekdays, we will sell about 80-100 bowls, and on holidays, we usually sells more than 100-150. Because our shop is located in the central business district, there will be a common dining table of the restaurants, this can be called an advantage because every time a customer passes by, they will see what the previous guests ordered. Our Vietnamese beef noodle is usually well-decorated, placed in a round tray, and especially, diners can experience using bamboo chopsticks if they want. There are many Russian customers who always say that only beef noodle can keep them warm on cold days. In addition, the price of a bowl of beef noodle is also lower than that of dishes from other countries, so I think this will be a strong point for my shop to be able to sell more bowls of beef noodle every day." said Nguyen Phuong Thao, the owner of the restaurant "Ngon."
Vietnamese cuisine is currently very popular in Russia. In the near future, Vietnamese cuisine is likely to develop even more strongly in the Russian Federation in general and in Moscow in particular.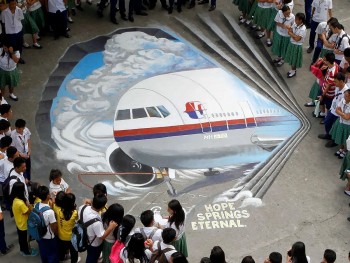 World
The world might never know what really happend when these planes went off the radar. Let's take a look at some of the unsolved mysteries of aircraft disappearances.