According to Yonhap, this information was confirmed by South Korean military officials on June 22.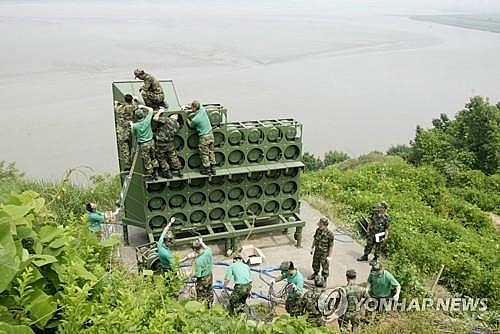 This file photo taken on June 16, 2004, shows South Korean soldiers dismantling propaganda loudspeakers targeting North Korean soldiers at a border unit. Photo: Yonhap
Revealed information shows that there has been North Korean installation of loudspeakers "in multiple places" inside the Demilitarized Zone (DMZ) from around Sunday. After the inter-Korean agreement signed in 2018, Pyongyang once dismantled dozens of loudspeakers at 40 locations along the border with South Korea.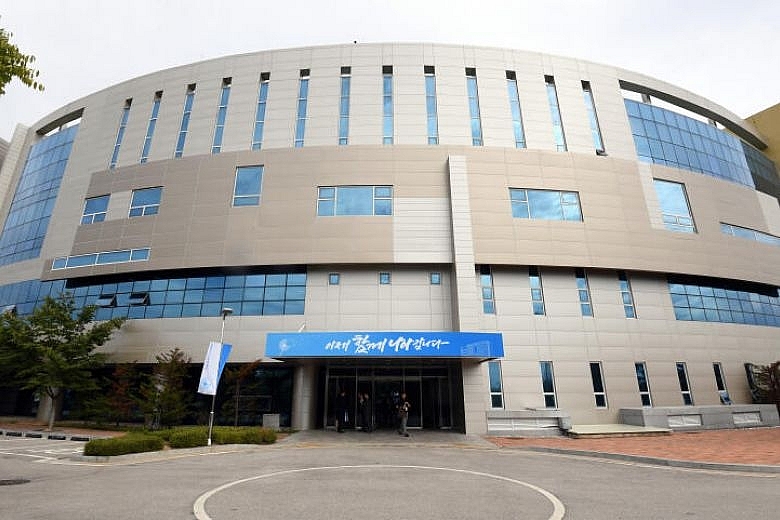 A photo taken on Sept 14, 2018, shows the liaison office in the North Korean border town of Kaesong. PHOTO: EPA-EFE
"Such moves were spotted in more than 10 regions, which have taken place simultaneously," an official of the Joint Chiefs of Staff said.
"We are closely monitoring the North's military moves. We are fully ready to immediately respond to various possibilities," said the defense ministry.
In response, South Korea is also considering the option of restoring the loudspeaker system around 20 front-line areas, which was also dismantled in May 2018 in accordance with the agreement.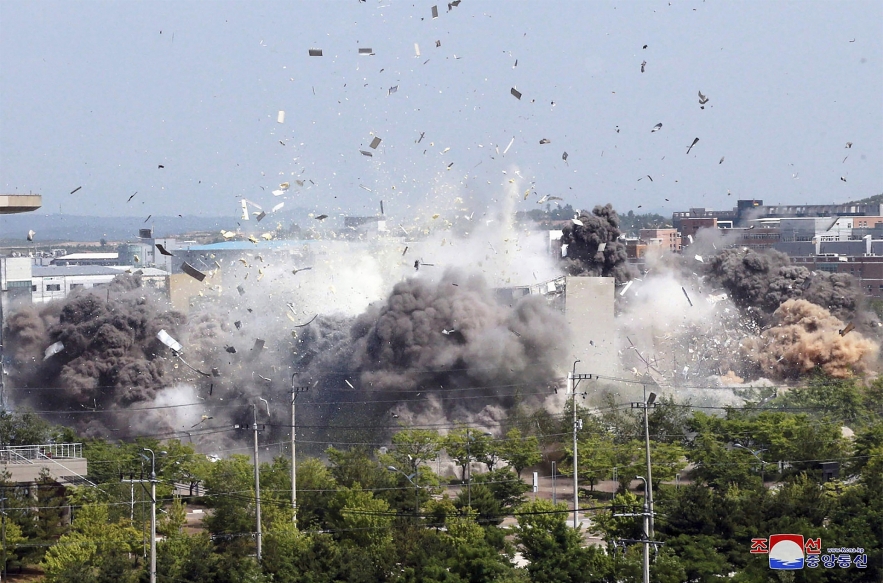 4 ngày trước CNN.com North Korea blows up liaison office used for talks with South Korea. Photo: CNN
Pyongyang has earlier announced the spread of anti-Korean leaflets and other actions against what it called "the enemy", after accusing Seoul of not preventing to stop defectors from conducting anti-regime propaganda leaflet campaigns.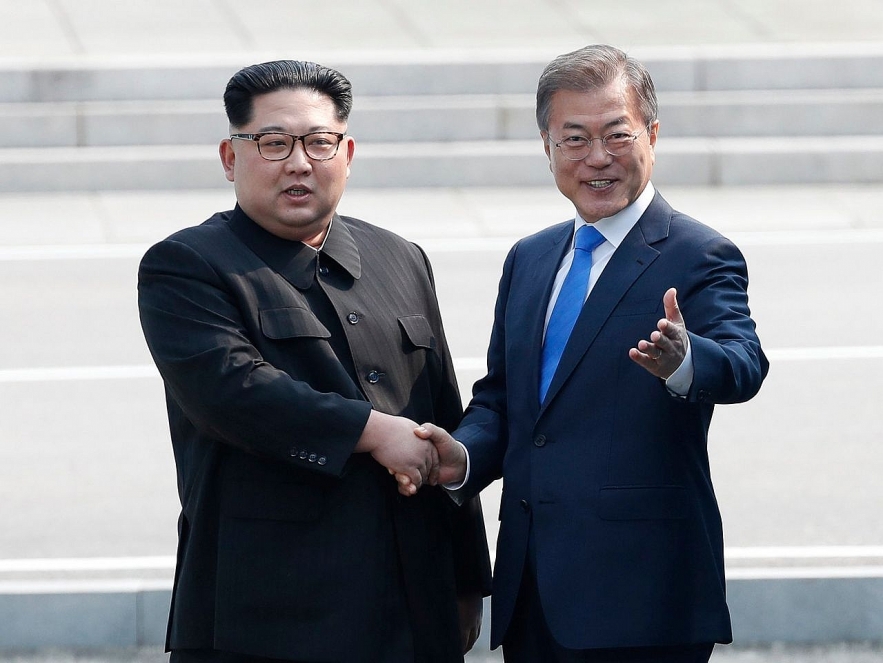 North Korea's Kim Jong Un (left) and South's Moon Hold Historic Summit in 2018. Photo: WSJ
Last week, Pyongyang collapsed the inter-Korean liaison office in the border town of Kaesong, which is known as a symbol of inter-Korean peace and the most important achievement after the announcement at the summit declaration.
Ruby Lee