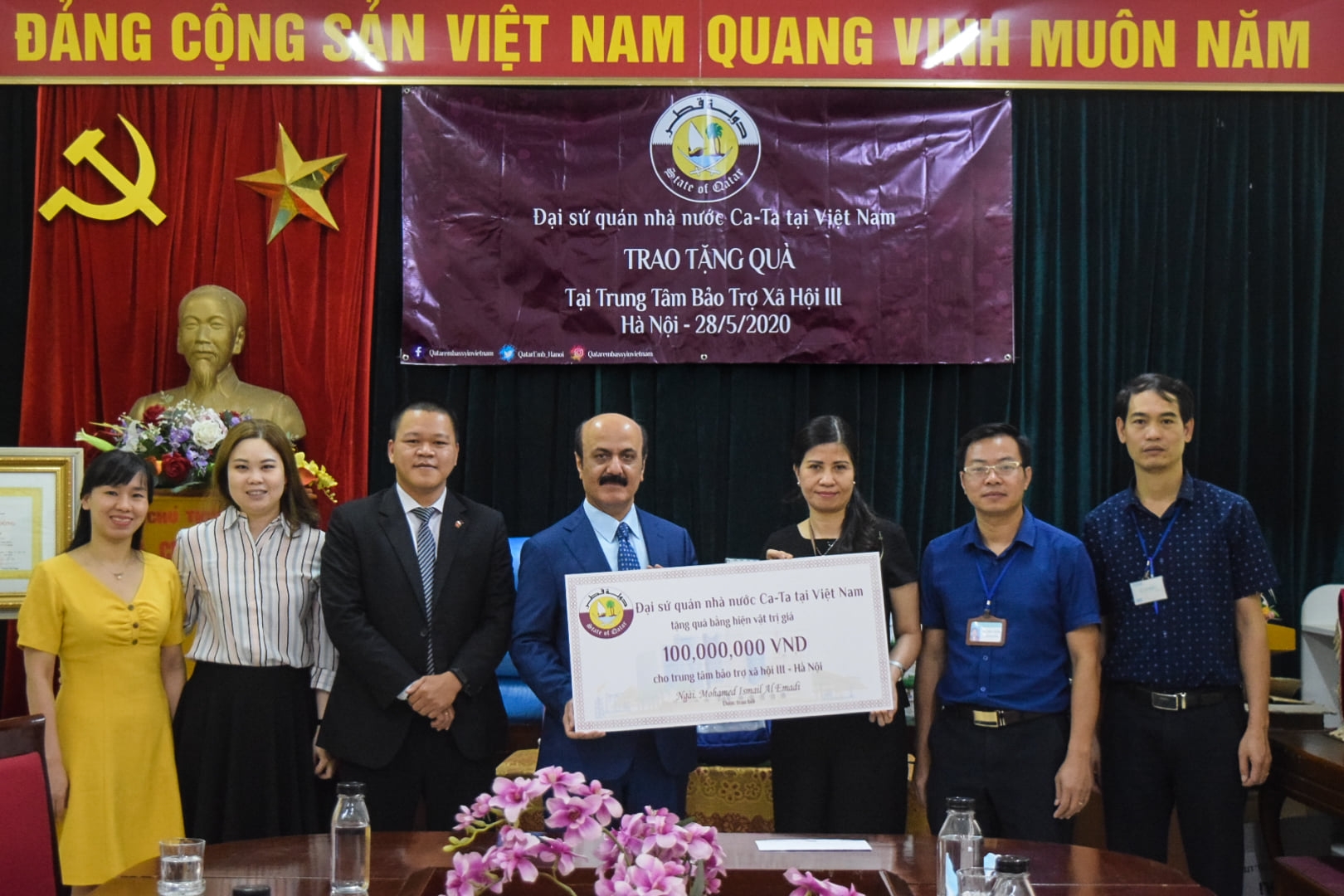 Mohammed Ismail Al-Emadi, Ambassador of the State of Qatar in Hanoi visited the Social Sponsored Center 3 to present gifts to orphans and elderly. Photo: Qatar Embassy
On the occasion of the holy month of Ramadan (the ninth month of the Muslim calendar and the holy month of fasting) and International Children's Day (June 1), the Qatar Embassy organizes a gift giving event at the Social Sponsored Center 3 in Nam Tu Liem District of Hanoi.
With the desire to make a small contribution to helping the elderly in difficult circumstances and bring joy to the children in the center, Ambassador Mohammed Ismail Al-Emadi and the Embassy's staff presented gifts worth total of VND 100 million (USD 4.279) such as wardrobe, bookshelf, rice, milk, backpack, books, etc.
The Social Protection Center 3 currently takes care of nearly 100 orphans and elderly people.
Earlier, the Qatar Embassy in Vietnam had many active activities to join hands with the community such as easing farmers' financial problems by purchasing 4 tons of watermelon; visiting and giving Tet (New Year) gifts to the elderly and children at the Sponsor Center Social 3; awarded scholarships to disadvantaged students who are excellent academically at the University of Languages & International Studies, etc.
WWO launches 12th Toy Library in Vietnam

A Toy Library, packed full of colourful toys that teach children about color and spatial perception, opened recently at the Kaly kindergarten - a kindergarten ...
Hannah Nguyen