WWO launches 12th Toy Library in Vietnam
A Toy Library, packed full of colourful toys that teach children about color and spatial perception, opened recently at the Kaly kindergarten - a kindergarten for orphans and children of low-income couples in the outskirts of Ho Chi Minh City.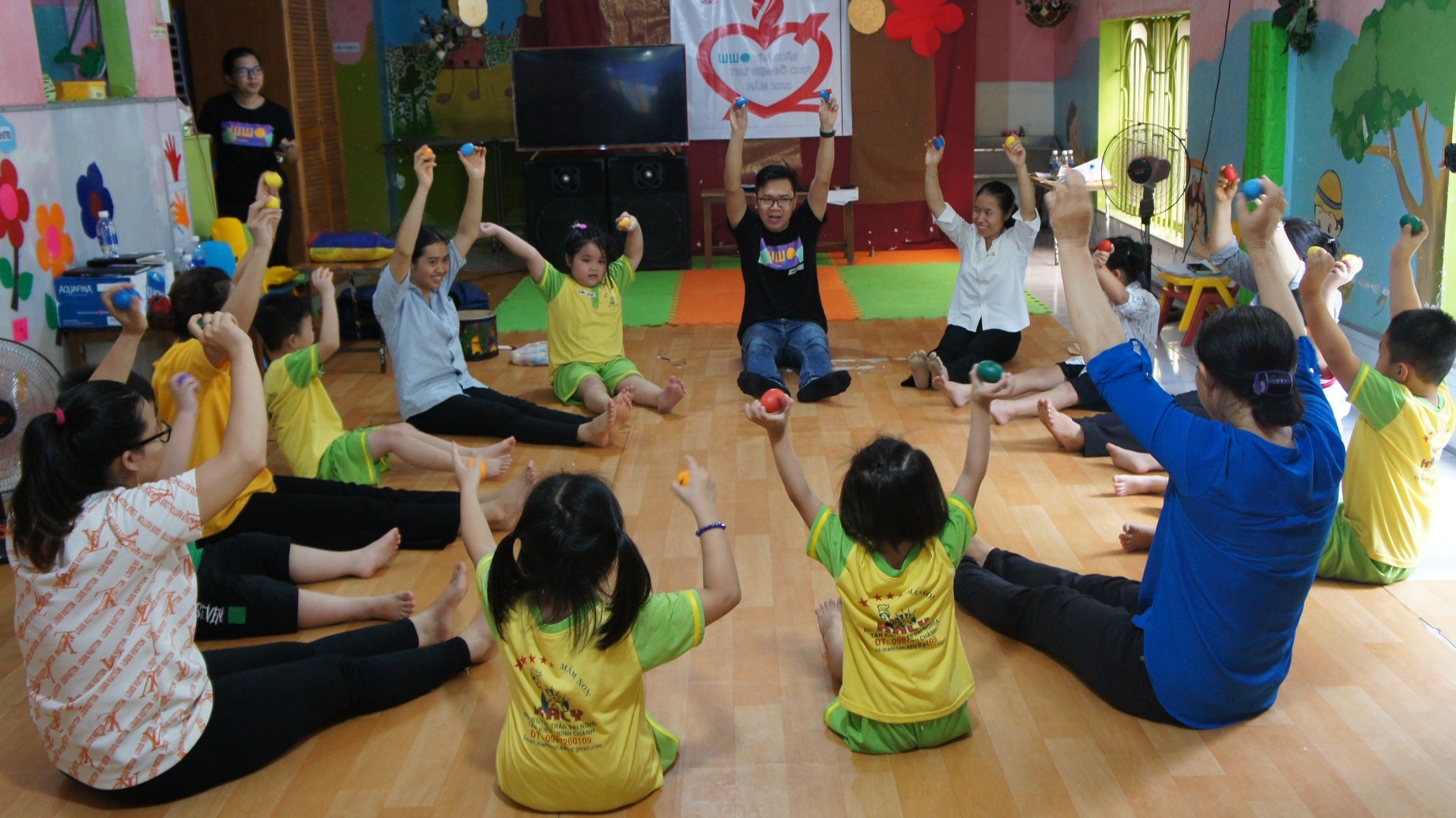 New WWO-signature toy library launched in Ho Chi Minh city's kindergarten. Photo:

WWO Vietnam
The toy library launched by international NGO Worldwide Orphans Foundation (WWO), the 12th one in Vietnam, will serve at least 60 orphans and children, bringing the total number of children having access to WWO toy libraries to over 800.
WWO celebrated a new Toy library with a two-day training workshop at the Kaly kindergarten. Eight teachers attended the training to learn about the WWO Element of Play's concept (EOP). Further, the newly designated Librarian was coached by WWO's Librarian trainer on how to manage a Toy library.
The audience were also introduced to the Monitoring and Evaluation tools for WWO EOP that they will be using to measure the progresses of the children.
The EOP package will be integrated in Kaly's curriculum, and the parents will be joining their children on Sundays after being trained by the WWO-trained teachers.
WWO launched the first Toy Library in Vietnam at Tam Binh Orphanage, home to nearly 200 children, in Ho Chi Minh City in 2014.
The international NGO implements the Toy Library program in Bulgaria, Ethiopia, Haiti, the US and Vietnam.
At the base of the Toy Library program is the concept of play as a universal method of communication and a resource supporting child development and prevention of abandonment. The Toy Library supports the development of a healthy attachment between the child and the caregiver. At the same time, it serves as a resource for the caregiver to learn about child development.
The WWO commits to transform the life quality of orphans and children with special needs. Since its presence in Vietnam, WWO has carried out a great deal of activities delivering comprehensive support to grant evidence based uplift of the children's development.
In 2019, WWO supported 2,449 orphans, children and youth in adversity, of whom 67% were living with disabilities. They design and conduct training, support tools, life skills curricula, physical and occupational therapy, give nutritional and medical advice to partners, and provide direct interventions to children in communities in provinces connected to WWO in Vietnam./.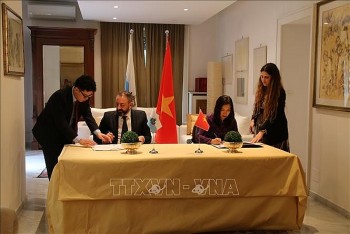 Friendship
The two countries will continue promoting cooperation to enhance growing ties between the two countries based on the good friendship since they established diplomatic relations in 2007.