Quang Nam seeks green-light for 'vaccine passport' arrivals
Quang Nam province, home to UNESCO-recognised Hoi An ancient town, expects to welcome vaccinated international tourists who have negative COVID-19 test results and can stay in two cordoned off resorts.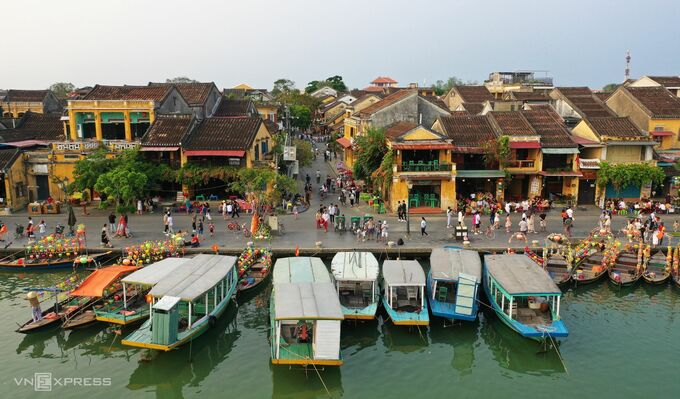 If the plan is approved, Quang Nam will become the first province in the country to roll out the "vaccine passport" programme. Photo: VnExpress
Le Tri Thanh, Chairman of the provincial People's Committee, said on April 18 that he had sent a document, along with a draft plan on welcoming foreign tourists, to the Ministry of Culture, Sports and Tourism.
If approved, Quang Nam will become the first province in the country to roll out the "vaccine passport" programme.
According to the official, the province plans to serve visitors from the Republic of Korea (RoK) during the first phase, and those from other markets in the second phase.
Visitors are those who enter Vietnam on tours organised by international travel agencies, he said, noting that each of them should have a vaccine passport and a certificate from medical agencies showing negative COVID-19 test results.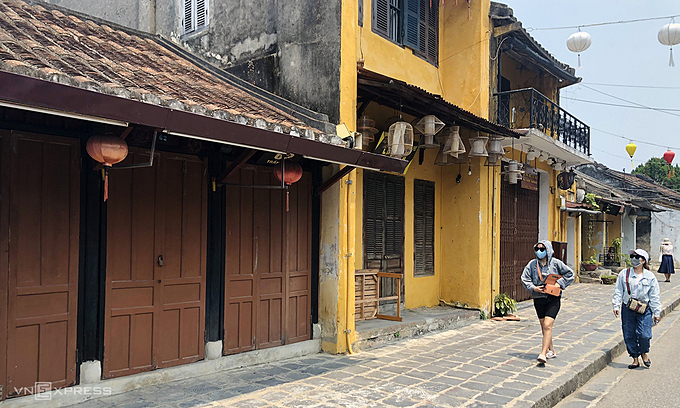 Shops remain closed on the once bustling Tran Phu street in Hoi An town, March 2021. Photo: VnExpress
Tourists on a charter flight to Chu Lai airport will be taken straight to resorts in Duy Xuyen district or Nui Thanh district for 5-10 days, not to quarantine facilities, Thanh said.
Set become an international airport, Chu Lai is eligible to add necessary equipment to receive charter flights, the official said.
Nguyen Thanh Hong, Director of the provincial Department of Culture, Sports and Tourism, said the above-said resorts were isolated and quite far from residential areas. Their staff will be vaccinated against COVID-19 and have to observe all pandemic prevention measures.
Foreign visitors in Hoi An ancient town of Quang Nam province on March 14, 2021. Photo: VnExpress
Minister of Culture, Sports and Tourism Nguyen Van Hung on May 15 said that the ministry plans to reopen international tourism under a roadmap.
Accordingly, the pilot phase from July 2021 to September 2021 will focus on beach and golf tourism in Quang Nam for visitors from the RoK.
The south of Hoi An area and Chu Lai Airport in Quang Nam province meet the requirements of safety, transport infrastructure, health care and tourism services to implement the pilot phase, the ministry said.
In order to forward the proposal to the Prime Minister, the ministry has asked Quang Nam to review its facilities, equipment, human resources and safety requirements; and prepare an official document confirming its readiness to coordinate with the ministry in materialising the plan./.
The number of international visitors to Vietnam stood at only 3.7 million in 2020, down 80 from the previous year, due to the border closure as a pandemic safety measure.
Quang Nam's tourism revenue also dropped 82 percent year-on-year in 2020 to over VND1 trillion (US$ 43.31 million), according to the General Statistics Office.
The province has established tourism as a spearhead economic sector, with the goal of attracting over 12 million visitors, with half coming from overseas. Tourism currently makes up over 5 percent of gross regional domestic product and has created 30,000 jobs. By 2030, Quang Nam's tourism sector will hopefully be the region's spearhead economic sector, making up 7-8 percent of the GRDP and creating over 50,000 jobs.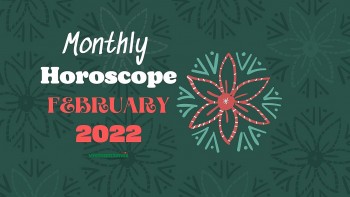 Handbook
Monthly Horoscope for February 2022: This month February 2022 will see zodiac signs do their best to become better in some aspects of life. Do not hold yourself back from going after the things in life that make you happy and bring you joy.