Quang Ngai gives a nod to open Da Nang - Ly Son sea route
Quang Ngai Provincial People's Committee agreed with the Ministry of Transport's proposal to open the high-speed ship route Da Nang - Ly Son to foster tourism.
On the afternoon of March 7, Chairman of Quang Ngai People's Committee Dang Van Minh said that the province had responded to the Ministry of Transport's proposal to open the sea route Da Nang - Ly Son. "The intercity sea route will facilitate tourists to visit and travel to the island", Mr. Minh said.
Previously, Da Nang People's Committee put forward the Ministry of Transport to open two inland waterway routes to Cu Lao Cham Island (Quang Nam province) and Ly Son Island (Quang Ngai province). Deputy Minister of Transport Nguyen Nhat Hoan welcomed the proposal, Vnexpress reported.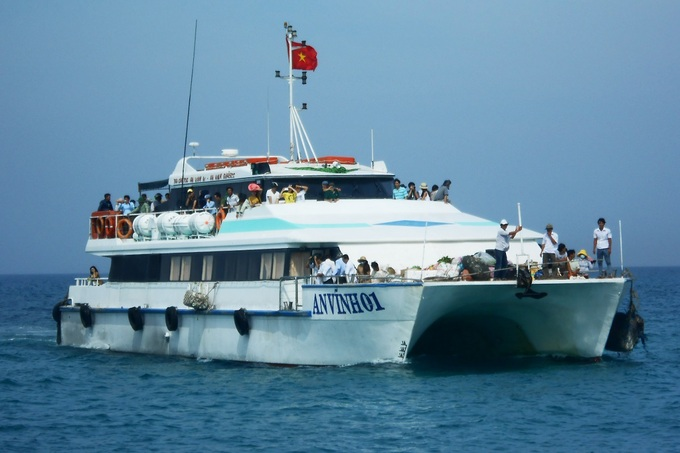 High-speed craft departing from Sa Ky port is the only waterway to Ly Son Island. Photo: Vnexpress
However, the Quang Ngai Department of Transport disagreed. The Department's leader said that boats to Ly Son Island usually anchor at the fishing port which was built in 1998 and is now overloaded. Meanwhile, Ben Dinh port with a total investment of 260 billion VND (US$ 11,263). has not been put into use.
In addition, opening the Da Nang-Ly Son sea route will be against the direction in the waterway transport development as well as plans, programs, goals of tourism development of Quang Ngai. Currently, goods and passengers are transported to Ly Son and vice versa via the Sa Ky - Ly Son route. The route has 6 high-speed ships with 1,228 seats, meeting the tourists' needs.
Nevertheless, Quang Ngai's leader agreed with the proposal. Many residents of Ly Son island in particular and Quang Ngai province in general also said that if only transporting visitors from Sa Ky port will make the province lose a large number from Da Nang.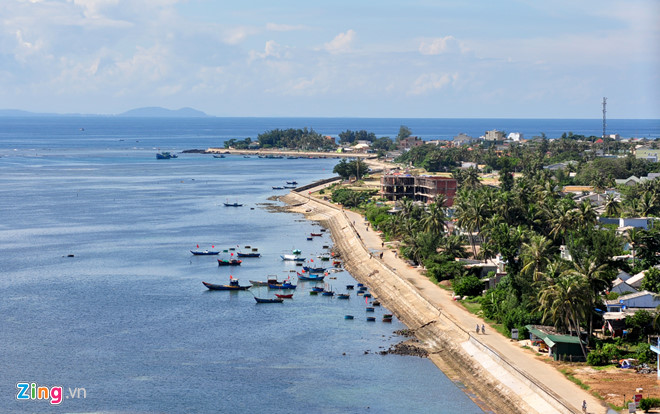 Ly Son Island. Photo: Zing News
Ly Son, located off the coast of Quang Ngai Province, is home to over 50 shrines and temples, sandy beaches, and garlic farms. Due to its remote location, it's usually frequented by locals during the holidays. The island is known for its garlic fields, but you can enjoy a day of sightseeing as there are more than 50 Buddhist temples and shrines that are easily reachable via motorcycle. There are also plenty of pristine beaches with affordable hotels and seafood restaurants, according to Vietnam-guide.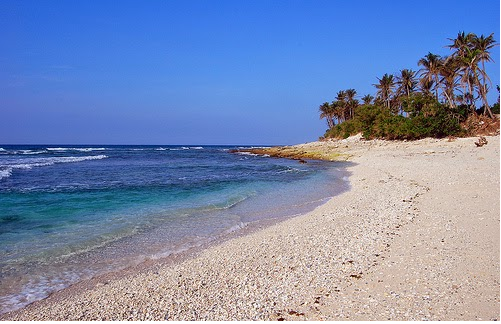 The pristine beauty of Ly Son island. Photo: Vietnamwonder
Ly Son's summer lasts between June and September, offering the best conditions for outdoor activities such as scuba diving, snorkeling, and island-hopping. If you're planning on purchasing quality garlic, the harvesting season is from February to March. The island is also very popular during annual festivities such as the Hoang Sa Soldier Feast and Commemoration Festival (19th - 20th day of the 2nd Lunar month) and Tu Linh Boat Racing Festival (4th - 8th day of the 1st Lunar month).
Although Ly Son is far from the land, the facilities and living standards are invested a lot by the authority. Ly Son hotel is the biggest and most modern one on the island. Besides, well-equipped homestays or small hotels are always available at reasonable prices for you to consider.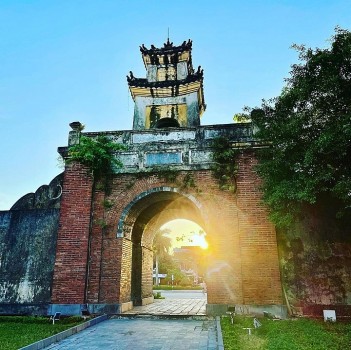 Travel
Quang Binh has many natural wonders as well as magnificent man-made architecture, one of which is Quang Binh Quan