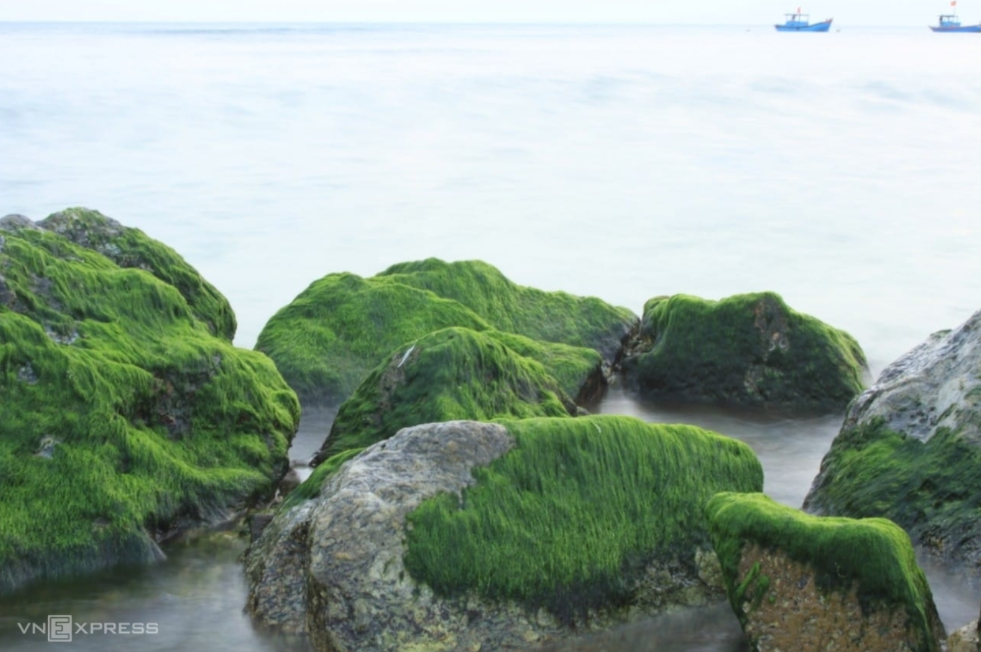 This season, along the embankments on Ly Son Island, the rocks near the shore are covered with green moss. In the morning, the color of moss blends into the misty morning hues that covers the boats in the distance altogether creates a romantic scene. (Photo: VN Express)
Mr. Nguyen Van Chi, a resident of Ly Son who has been far away from his hometown for a long time, came home to visit his house during Tet and took pictures of moss with his wife to commemorate before returning to the mainland. (Photo: VN Express)
The waves were rolling along the coral reef with sparsely grown moss. (Photo: VN Express)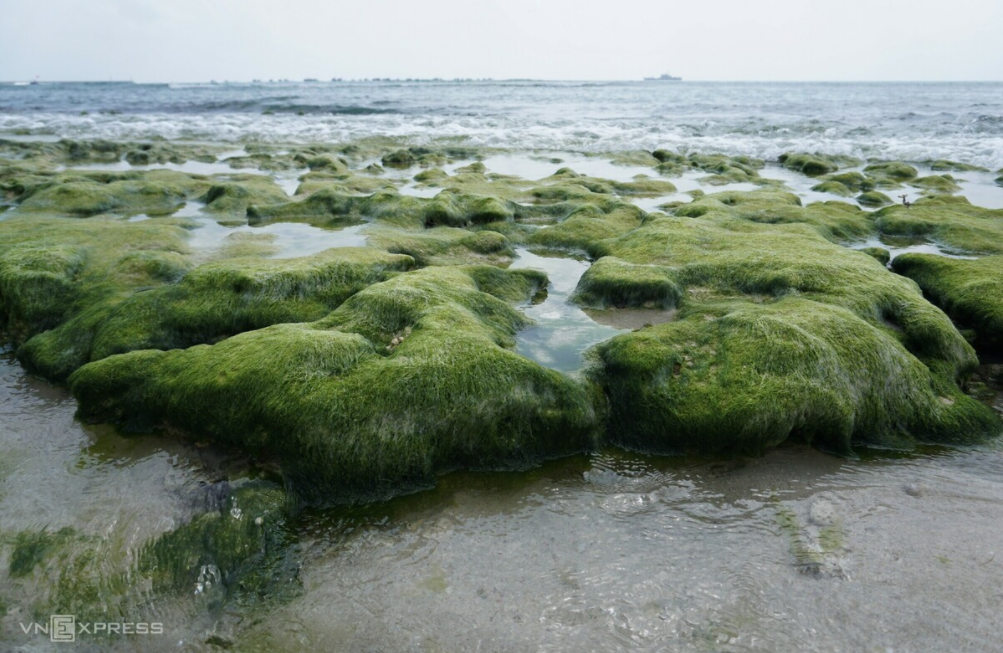 A coral reef is covered with dense moss. (Photo: VN Express)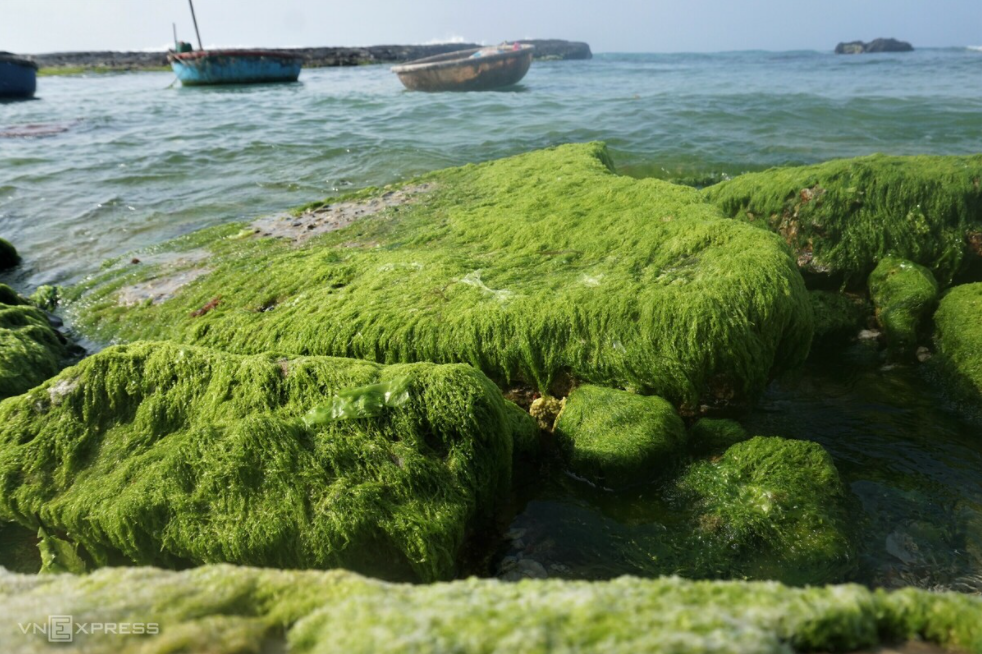 Green moss grows on yellow rocks in the early sun, next to it is a basket boat of fishermen sleeping near the shore. (Photo: VN Express)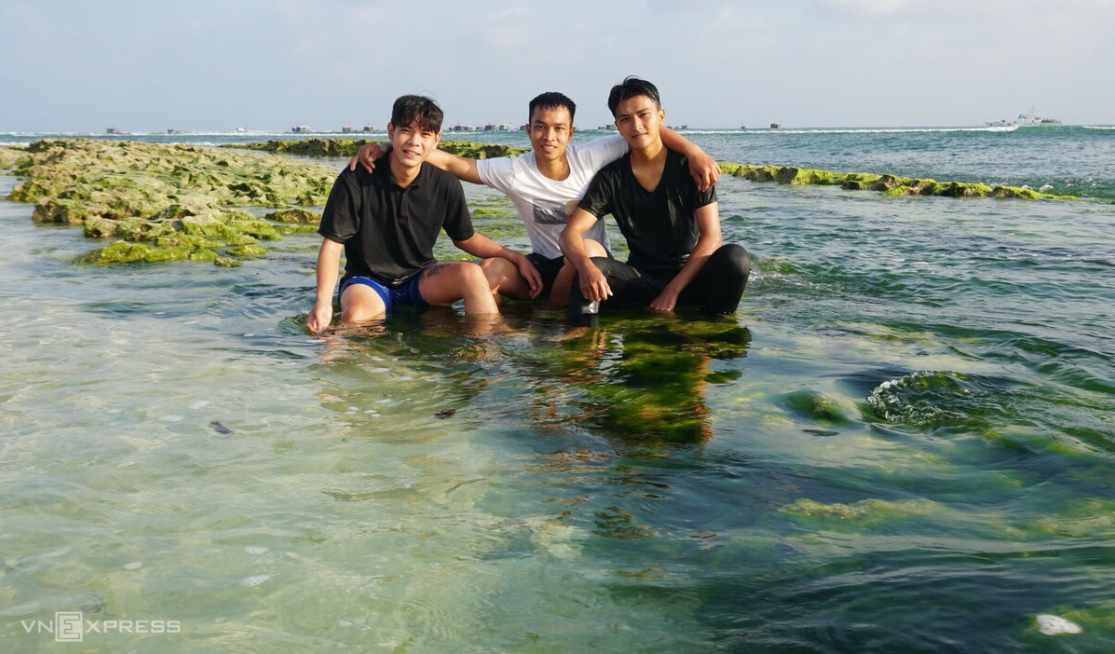 Tran Cong Huy (right) and a group of close friends return to their hometown Ly Son to celebrate Tet. He shared "Normally the water here is clear, but in the moss season, the water turns green." (Photo: VN Express)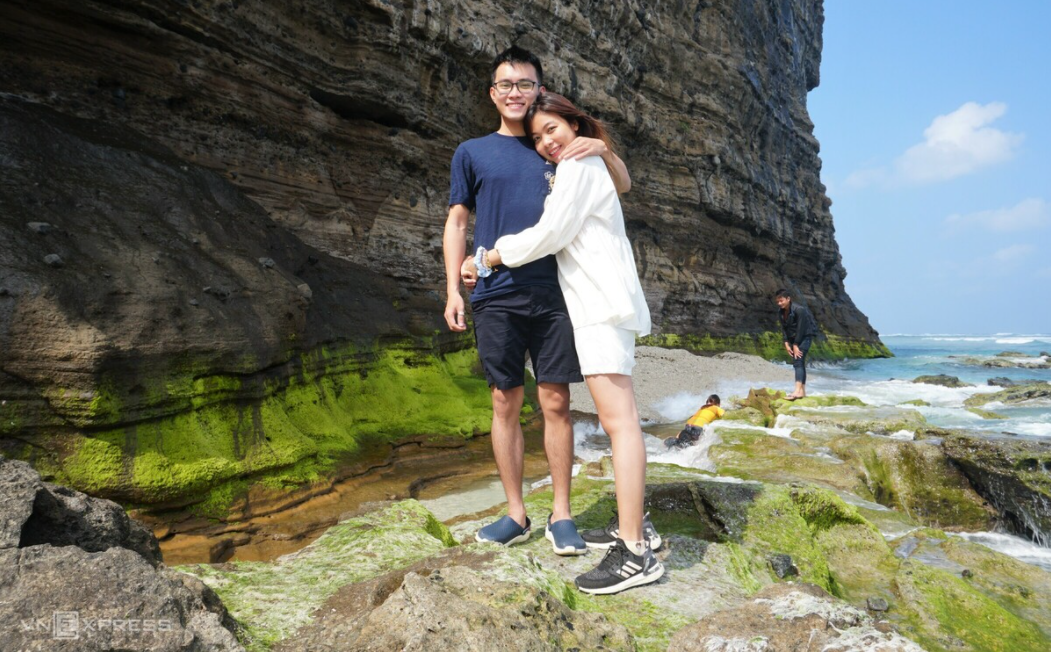 Thanh Sang in Quang Ngai City with his girlfriend went to the island on the holiday of Tet. (Photo: VN Express)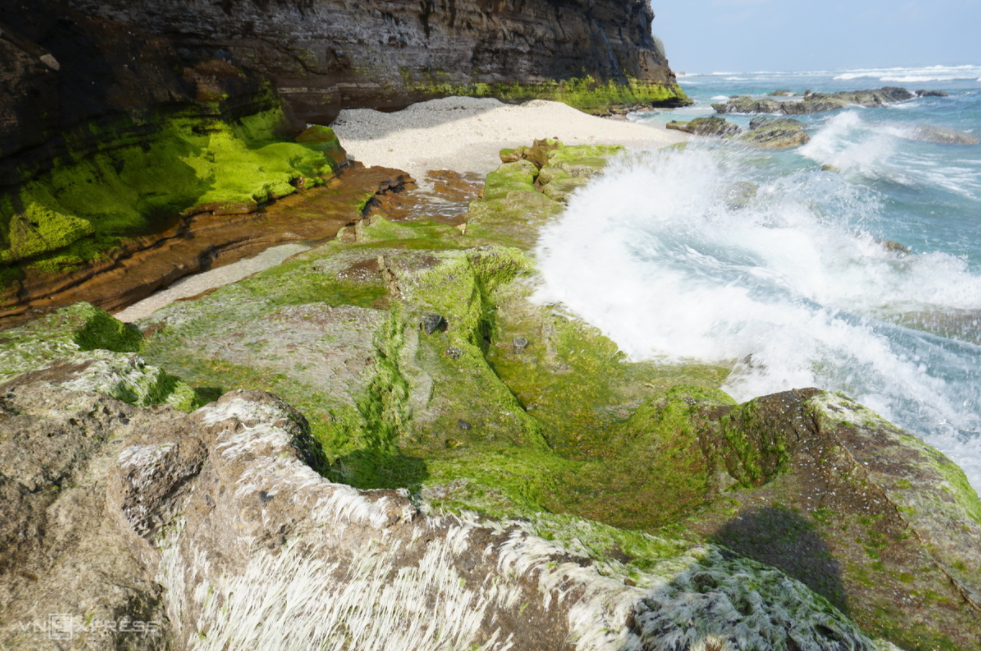 Moss is densely covered under the cliffs of Cau cave. (Photo: VN Express)
Mr. Nguyen Tuan Thach and his wife (in Binh Khuong commune, Binh Son district) delight in swimming next to Cau cave, where there is a lot of green moss. (Photo: VN Express)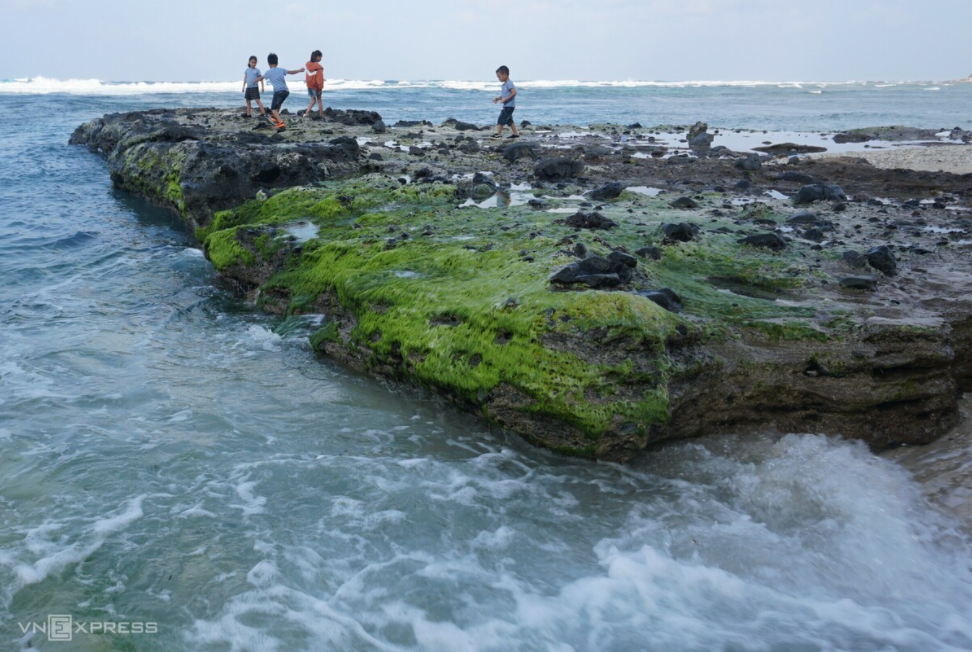 Children play on a volcanic sedimentary rock next to the Cau cave. Not only moss, visitors also take pictures with seaweed ashore Ly Son. (Photo: VN Express)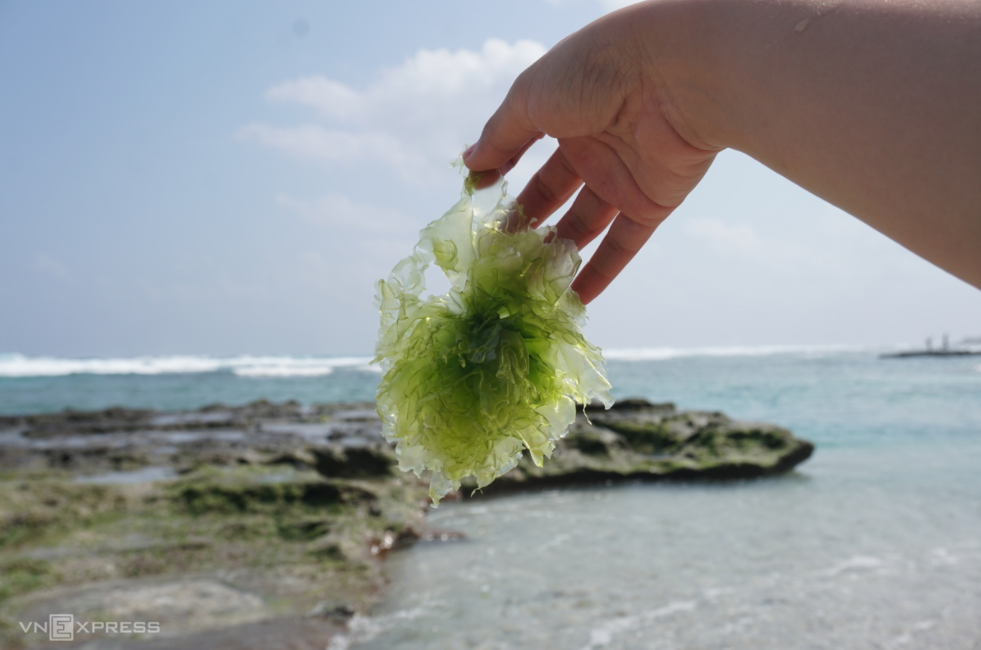 Ly Son Island is quite simply like heaven on a blue ocean for backpackers with its crystal clear waters full of reef wildlife, white sandy beaches, plush green garlic fields, and spectacular volcano scenery. (Photo: VN Express)
Ly Son Island is about 30 minutes from mainland Quang Ngai Province if travel by speedboat, where unique geological and cultural heritage lies. The hometown of Hoang Sa Squadron cum Bac Hai managing group, this place preserves the history of sovereignty on the sea and islands of Vietnam.
15 nautical miles from Sa Ky Port to the North, Ly Son Island in Quang Ngai Province is known as the "natural pearl island" for its charming and spectacular white sand and blue sea. Arriving on the island, visitors find themselves lost in a dreamlike world of spectacular landscapes, including Mui Mu Cu, Gieng Tien volcanic mouth, To Vo gate, Ngu Linh inactive volcano, and well-preserved temples and pagodas. The island's natural beauty attracts both domestic and international travelers.
Over the years, the island has attracted both domestic and international tourists. Every Solar New Year and Lunar New Year holidays, thousands of visitors flock here. This year, due to the Covid-19 pandemic, the number of visitors decreased. Mr. Le Van Ninh, Vice Chairman of the People's Committee of Ly Son district, said that from the 28th of Lunar December to the 6th days of the lunar new year, the total number of tourists only reached about 2,000.
Valerie Mai