Quang Tri determined to be the first province to be mine safe by 2025
The central province of Quang Tri used to be the most polluted province in the country with 81.36% of the contaminated land. Now, it i is striving to, by 2025, become the first province in Vietnam to be safe from unexploded ordnances (UXO) left over by the war.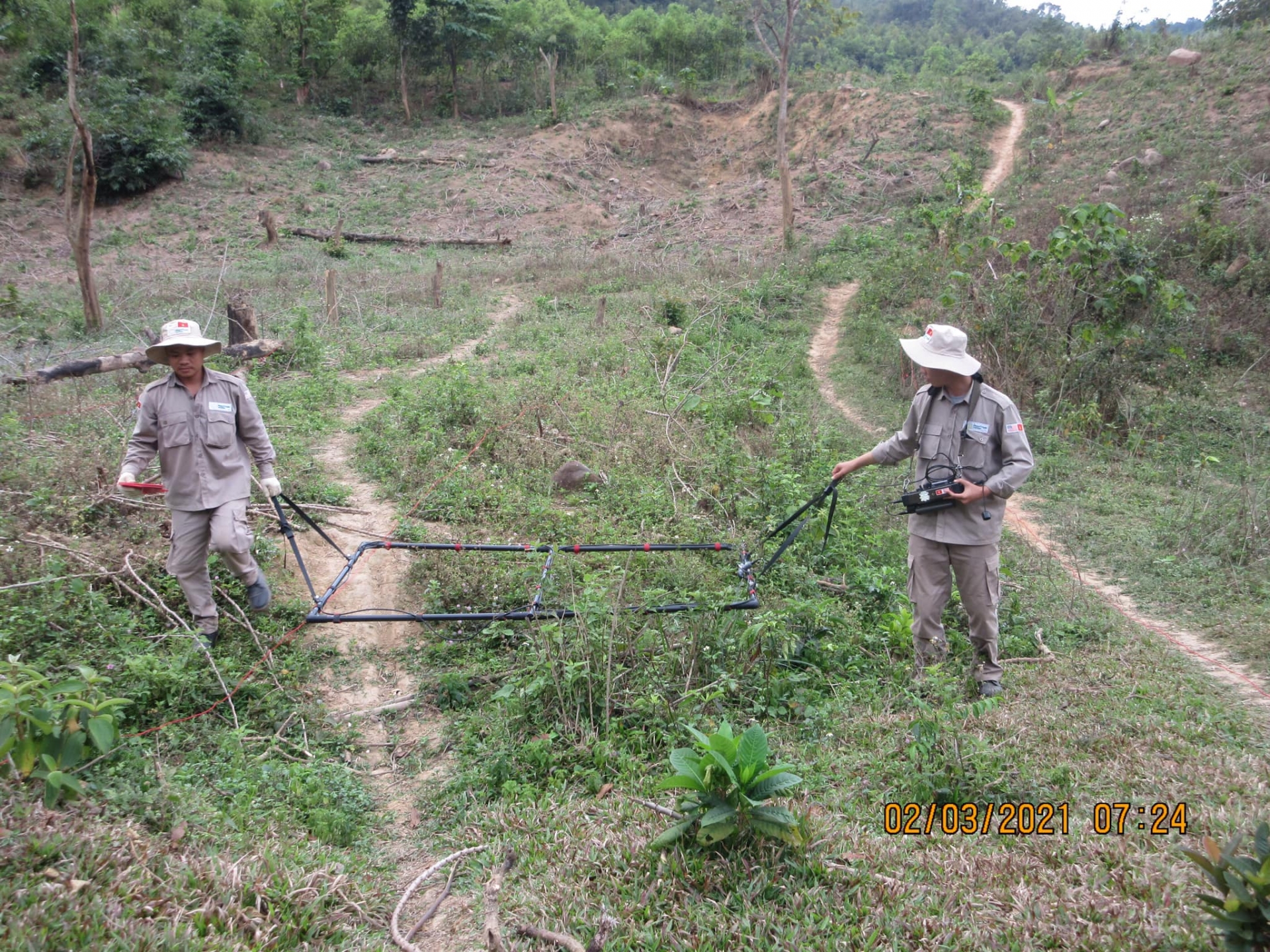 2018 was the first year Quang Tri reported no accidents from bombs and mines. Source: PeaceTrees Vietnam
Eighty-two percent of Quang Tri's area is contaminated by UXO. Wartime bombs and landmines have killed more than 3,430 local people and injured 5,100 others.
The province has cooperated since 1995 with international organizations such as PeaceTrees Vietnam, the Mines Advisory Group, Clear Path International, and the Norwegian People's Aid on clearing UXO.
In order to overcome the above situation, from 1996 to 2020, Quang Tri province mobilized USD 269.8 million from international organizations and non-governmental organizations (the value of aid for landmines and mines alone is USD 143.7 million). From that funding source, along with the participation and determination to overcome the consequences of bombs and mines, Quang Tri province has so far cleared nearly 214.5 million square meters of land; the cluster bomb survey area was over 449.2 million m2; total area identified by cluster bomb pollution is nearly 446.7 million m2; the total treated area of ​​cluster bombs is nearly 86.3 million m2.
Some 740,714 bombs, mines and other ordnances have been found and detonated during 70,133 EOD missions. Tens of thousands of locals have received support in livelihoods. From 2018 up to now, there have been no landmine/UXO incidents in the province. Since then, contributing to serving the needs of people, promoting socio-economic development, national defense and security of the province.
Quang Tri aims to clear about 3,000 ha of contaminated land and mobilise 10 million USD each year for the task during the 2021-2025 period, and announce dangerous areas to the public.
Also each year, up to 60,000 people can access education programmes on bombs and mines, and 1,300-1,500 victims and their families are expected to receive support in healthcare and livelihood development.
By 2025, all local schools will include bomb and mine education in their curricular.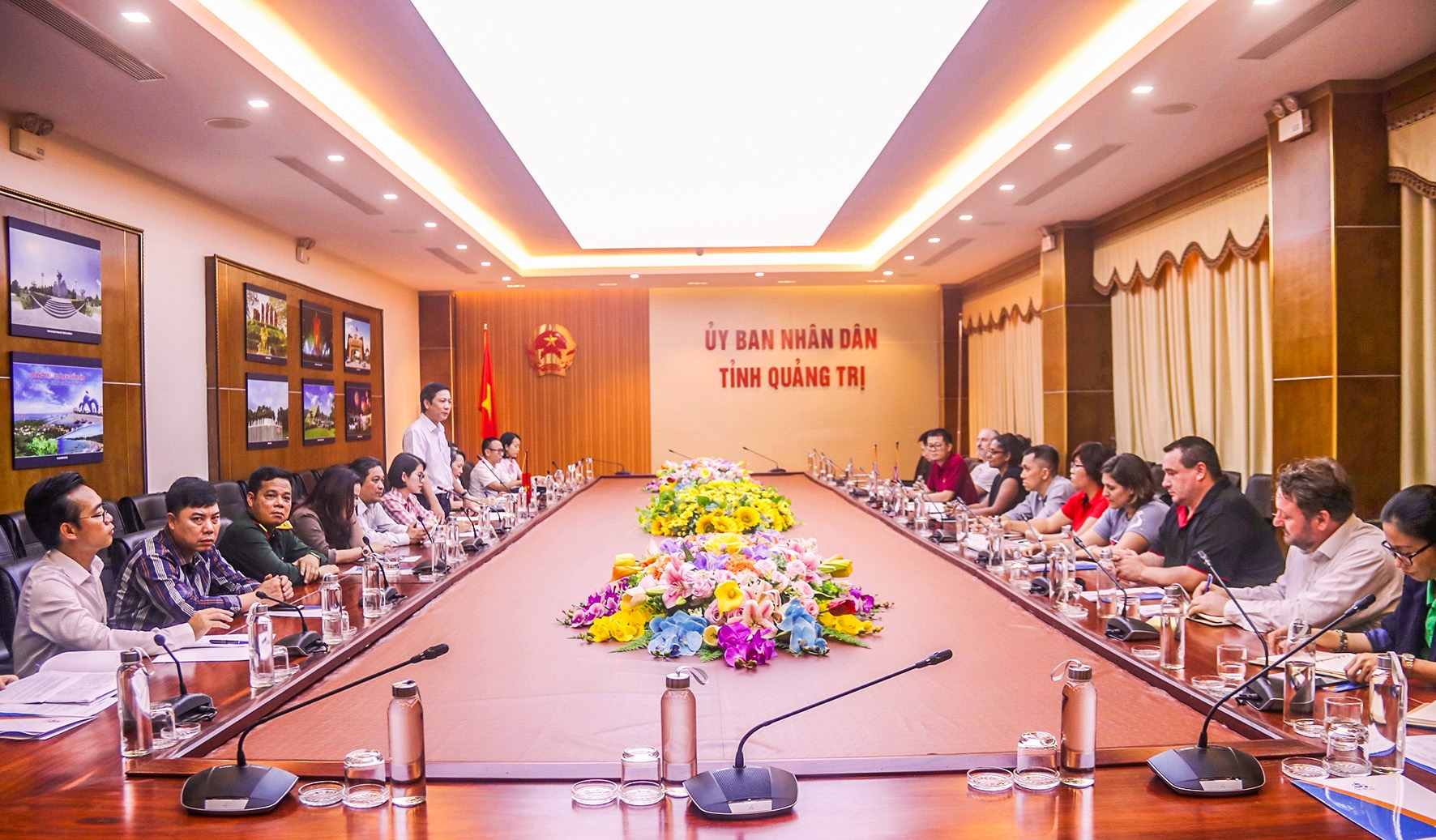 Vice Chairman of the Quang Tri People's Committee Hoang Nam worked with the US Embassy and the British Embassy in Vietnam and international partners on landmine/UXO recovery in March 2021. Photo: Quang Tri newspaper
Quang Tri is set to develop its provincial bomb and mine action centre into a regional one with multiple activities, said Nguyen Trieu Thuong, Director of the provincial Department of External Affairs and deputy head of the standing board of the provincial steering committee for the settlement of UXO.
Deputy Chairman of the provincial People's Committee of Hoang Nam, said Quang Tri province has built a mine action program for the period 2020 - 2025 and is determined to implement it towards the goal of being the first province in the country to be mine-safe by 2025. After that, it will move to the stage of managing the risk posed by mines and explosive remnants of war (ERW)./.
Keeping children water-safe this summer

According to statistics, over 2,000 children lose their lives in drowning accidents every year in Vietnam, making drowning the country's leading cause of death among ...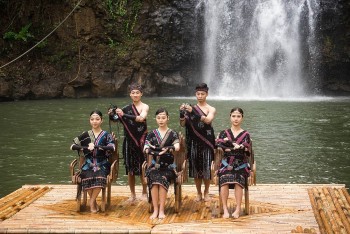 Travel
Many passengers applaud the creativity of the flight instruction video that Vietnam Airlines has recently introduced on their flights. This video not only creatively conveys the message of flight safety but also helps to spread globally the unique, indigenous cultural values ​​of the country and people of Vietnam.