Keeping children water-safe this summer
According to statistics, over 2,000 children lose their lives in drowning accidents every year in Vietnam, making drowning the country's leading cause of death among children under 19.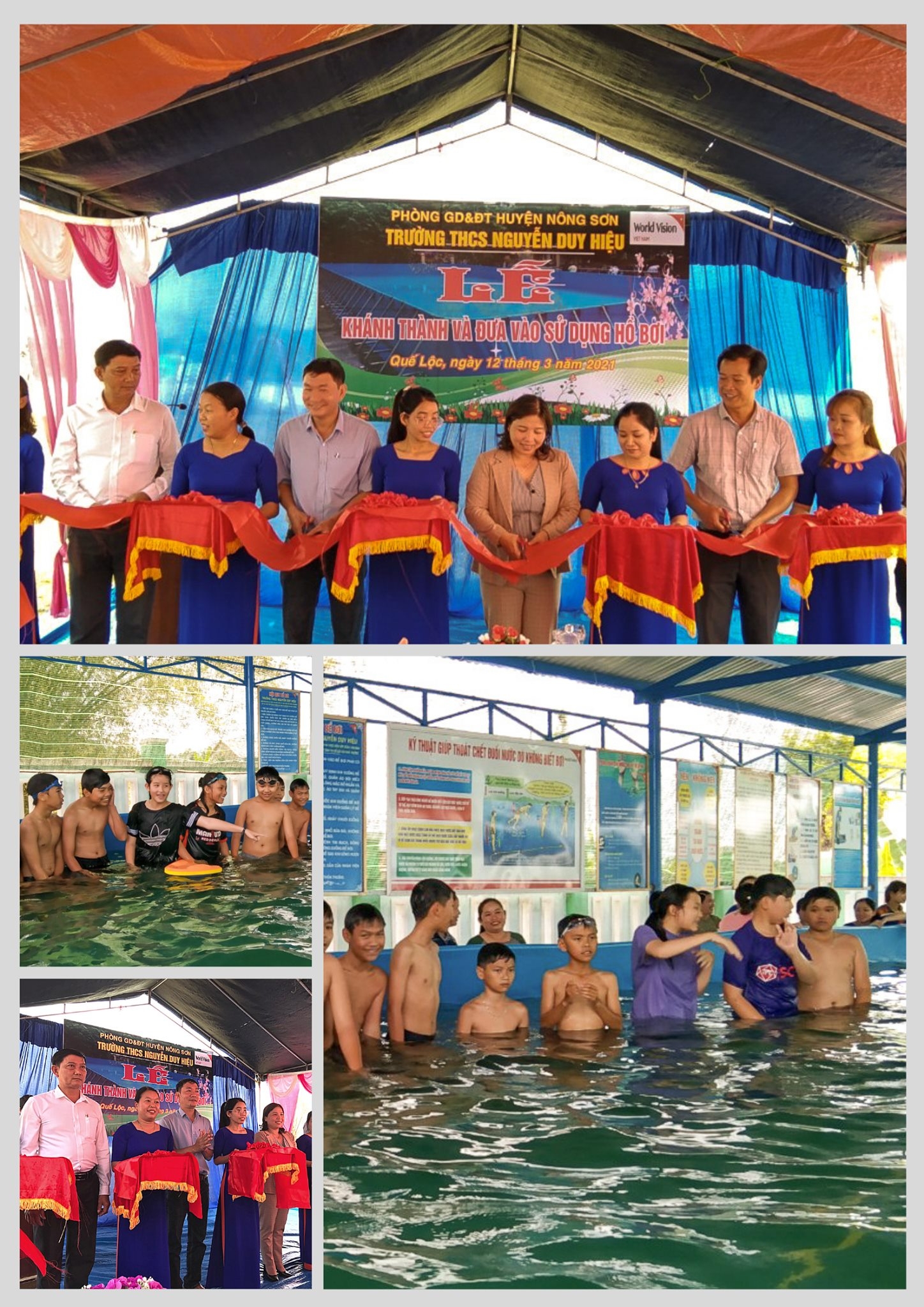 Drowning is the leading cause of death from injury. Source: World Vision Vietnam
World Vision Vietnam and the local authority in Que Loc Commune (Nong Son District, Quang Nam Province) recently inaugurated a safe swimming pool for children in the commune.
With a total cost of more than USD 24,900, this pool is expected to be the safe swimming place for more than 394 students in the commune, including 190 registered children and 14 most vulnerable children.
As a mountainous district that frequently faces floods and tornadoes, it is greatly essential to equip children here with fundamental knowledge and skills to better cope with natural disasters.
In addition to the drowning prevention training programs that World Vision Vietnam has been implementing for many years in the community, this newly established swimming pool will be where children in Que Loc and neighboring communes learn and practice swimming skills, helping them ensure their own safety and assist peers (if necessary) during the rainy and flood season.
Child drowning is not uncommon in Vietnam, taking the lives of nearly 3,000 children in Vietnam every year, according to the Health Ministry. It is also the leading cause of death among children under 19 years old. Often under reported and under recognised, the World Health Organisation refer to drowning globally as a 'silent epidemic'.
Half of all Vietnamese children should be able to be swim by 2025 under a draft program announced by the Ministry of Labor, Invalids and Social Affairs in October 2020.
The proposal is part of a 10-year (2021-2030) draft program prepared by the ministry for submission to the government by the end of this year.
By 2025, 90 percent of Vietnamese children should have the knowledge and skills they need to prevent accidents and be safe amidst traffic, the program targets.
In the same period, 50 percent of all Vietnamese children should learn how to swim and 90 percent of parents should acquire accident prevention skills. All localities need to have plans and swimming pools designated for children's lessons, the draft says.
The program's estimated budget for the 2021-2025 period is VND 600 billion (USD 25.8 million) and VND 720 billion (USD 31.08 million) for the 2026-2030 period./.