International Mine Awareness Day Commemoration marked in Quang Tri
Quang Tri provincial authorities, and international mine action organizations including Norwegian People's Aid (NPA), Mines Advisory Group (MAG), PeaceTrees Vietnam (PTVN), Project RENEW and Gio Linh District Youth Union, on April 3 hosted a public gathering to mark the International Day of Mine Awareness and Assistance in Mine Action (April 4).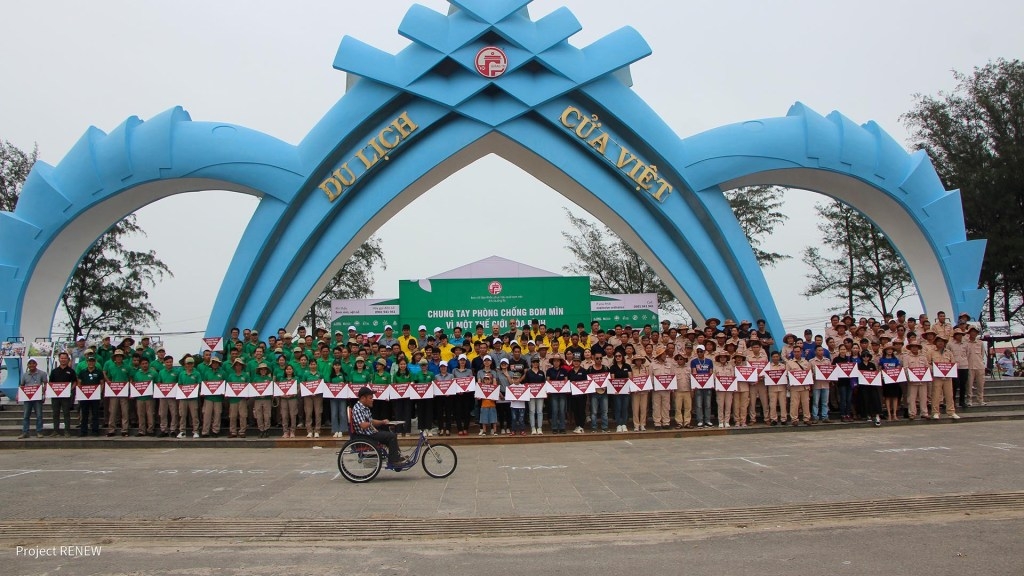 A ceremony was held in Cua Viet town, Gio Linh district, the central province of Quang Tri, on April 3 to mark the International Day for Mine Awareness and Assistance in Mine Action. Source: Project RENEW
The public gathering, which was hosted by Quang Tri Mine Action Center, took place in Cua Viet town, a former US Marine Corps base during the war, now a popular tourist attraction in Quang Tri province.
The event was aimed at reinforcing the community's awareness of the lingering impact of explosive ordnance, incorporating environmental protection messages.
Nearly 300 people including field operators from MAG and PTVN, staff from Quang Tri Mine Action Center and Quang Tri Department of Foreign Affairs, and members of Gio Linh Youth Union who attended the gathering later collected litter from Cua Viet beach.
Since 2005, the United Nations General Assembly has declared April 4 to be International Day of Mine Awareness and Assistance in Mine Action.
This year the UN called for continued efforts by States, with the assistance of the UN and relevant organizations, to foster the establishment and development of national mine-action capacities in countries where mines and explosive ordnance constitute a serious threat to the safety, health and lives of the civilian population, or an impediment to social and economic development at the national and local levels.
On this occasion, Project RENEW's representatives handed over 10 wheelchairs and tricycles funded by Irish Aid to severely disabled persons, explosive ordnance survivors who live in Gio Linh district.
Triple amputee Ho Van Lai was among those who received a tricycle at the event. In 2000, Lai was seriously injured in an explosion of a cluster bomb near his home that killed two of his cousins. Lai was only ten years old then.
"The aftermath of my accident was horrendous. From a normal kid, I was turned into a severely disabled one," said Lai who now works with Project RENEW's Risk Education Program as a collaborator, disseminating safety information to children and adults and encouraging them to report discoveries of explosives to mobile disposal teams for timely destruction.
"Mine Action has helped me re-integrate into the community as a helpful person to society," Lai said. "Thanks to Mine Action, disabled persons like me are positively welcomed by the community, so we feel much confident."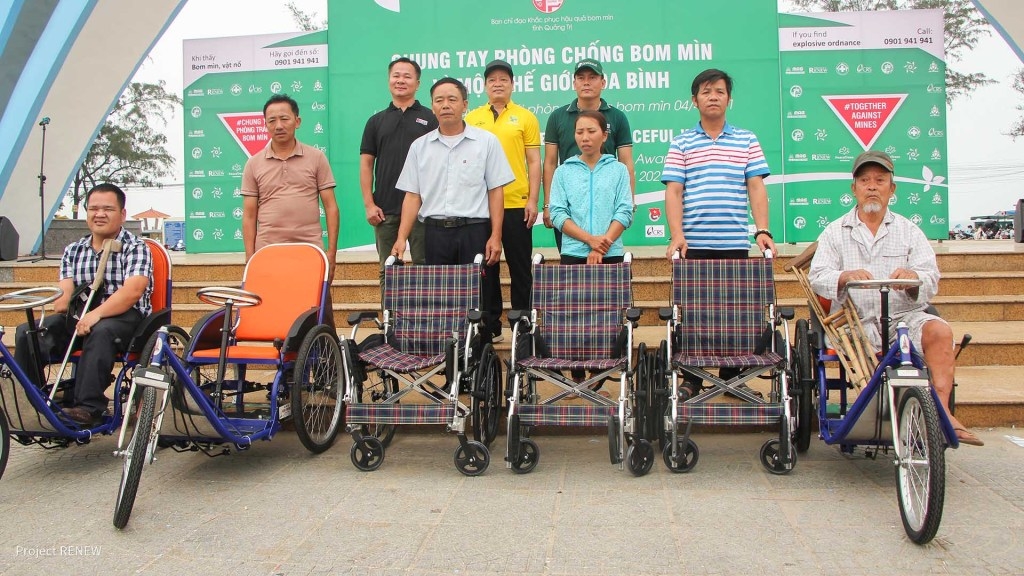 Project RENEW representatives hand over Irish Aid-funded wheelchairs and tricycles to survivors of explosive ordnance accidents who live in Gio Linh district. Source: Project RENEW
Quang Tri used to be the most polluted province in the country with 81.36% of the contaminated land.
In order to overcome the above situation, from 1996 to 2020, Quang Tri province has mobilized USD 269.8 million from international organizations and non-governmental organizations (the value of aid for landmines and mines alone is USD 143.7 million).
From that funding source, along with the participation and determination to overcome the consequences of bombs and mines, Quang Tri has so far cleared nearly 214.5 million square meters of land; the cluster bomb survey area was over 449.2 million m2; total area identified by cluster bomb pollution is nearly 446.7 million m2; the total treated area of ​​cluster bombs is nearly 86.3 million m2. The total number of Explosive Ordnance Disposal (EOD) missions is 70,133 and the total number of explosives found and processed is 740,714 of all kinds.
From 2018 up to now, there have been no landmine/unexploded ordnance (UXO) incidents in the province. Since then, contributing to serving the needs of people, promoting socio-economic development, national defense and security of the province.
Quang Tri province has built a mine action program for the period 2020 - 2025 and is determined to implement it towards the goal of being the first province in the country to be mine-safe by 2025. After that, it will move to the stage of managing the risk posed by mines and explosive remnants of war (ERW)./.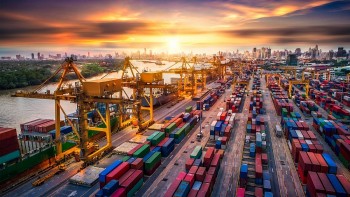 National
Vietnam, a rising star in the global supply chain, has the potential to become a new tiger in Asia, economist Brian Lee Shun Rong at Maybank - Malaysia's largest financial services group and the leading banking group in South East Asia – has reportedly said.