Quang Tri safely handles 250-kg wartime bomb
A huge bomb was successfully deactivated and removed from the Thach Han river of Quang Tri province.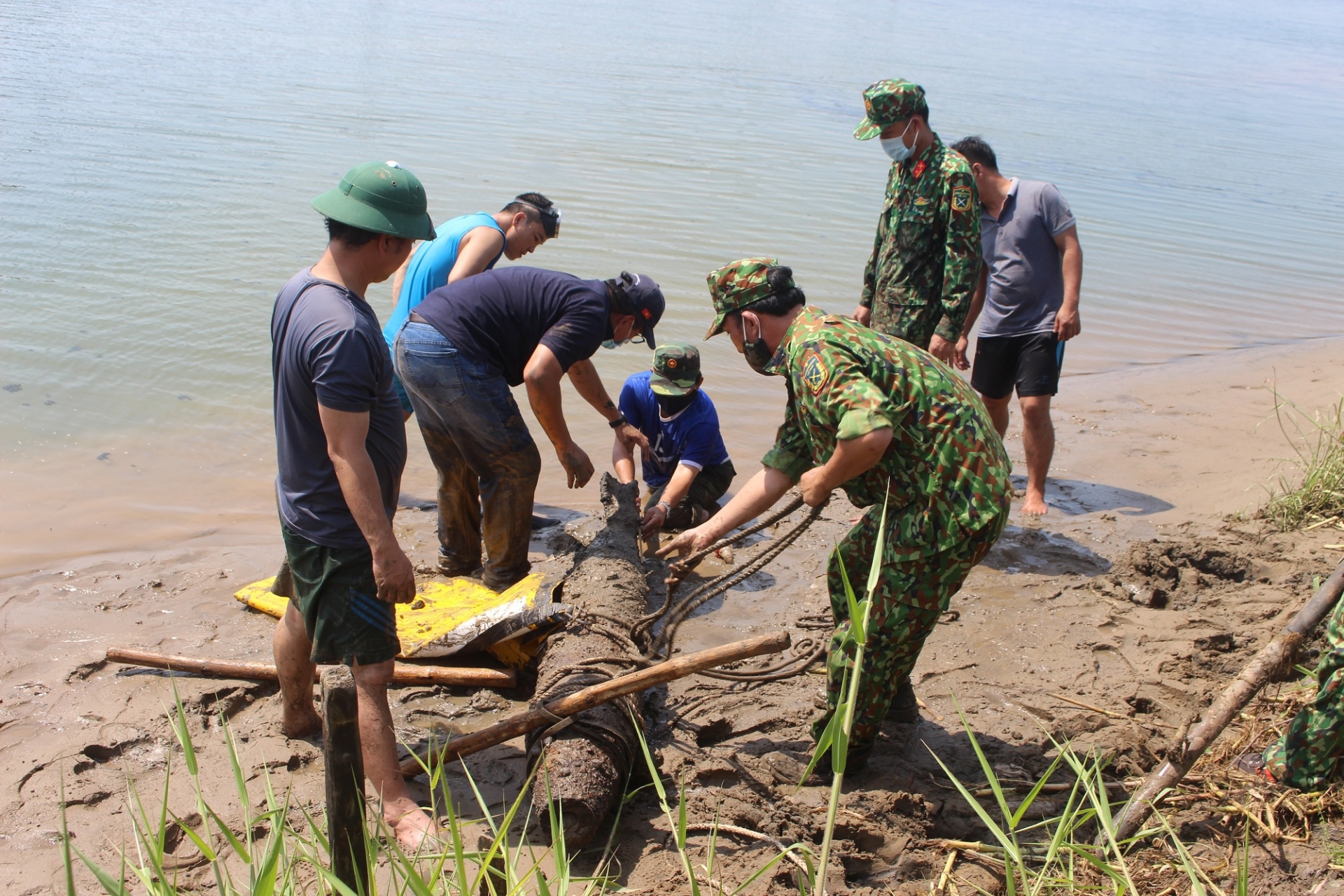 The team identified the bomb as a US 500-pound General Purpose Mk 82, which was 1.5 metres in length, 230 kg in weight, and 27 cm in diameter, and had a detonator. Source: Thanh Nien newspaper
Receiving the news that there was a big bomb lying in Thach Han river at the depth of three meters, the Quang Tri Mine Action Center tasked the Provincial Military Command (PMC) Explosive Ordnance Disposal (EOD) team to handle the bomb.
On May 18, the team cooperated with experts from Golden West to approach and excavate an MK 82 bomb, weighing nearly 250kg. The bomb then was moved to a safe place for disposal. After completing disposal of the bomb, the team will update the report on the Information Management System for Mine Action (IMSMA).
Previously, on the afternoon of May 14, a farmer in Long Quy village, Tan Long commune, Huong Hoa district, was preparing land for growing crops by Sepon riverbank. Strangely, her hoe hit a hard object, causing the hoe blade to chip. She dug deeper, then panicked to discover an explosive ordnance item underneath.
On May 16, a local while fishing about 10 metres from the river bank, discovered the bomb in this area and immediately reported it to the town Military Command. They promptly reported to the Provincial Military High Command, and at the same time assigned a guard force in this area until the disposal unit carried out the recovery of the bomb.
The mine action database unit (DBU) was established in 2013, so far it has stored more than 75.333 reports on mine action activities in the whole province of Quang Tri, in which the number of explosive ordnance items found is around 740.000 items.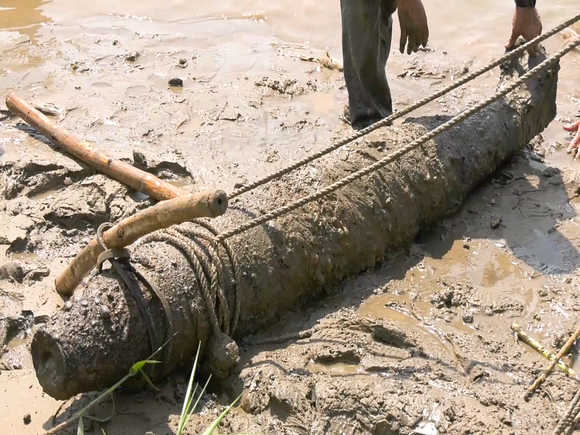 A close up photo of the MK 82 bomb. Source: sggp.org.vn
Earlier, according to the Quang Tri Mine Action Center, on May 16, after receiving this report of explosive ordnance discovery through the hotline, the center tasked the mobile EOD team managed by the Provincial Military Command to arrive in Long Quy Village of Tan Long Commune to respond to the weapon unearthed by a local villager while preparing her soil. The military roving team had removed the 155mm projectile to a safe place for disposal.
The next morning, Thuan Border Military Station under Quang Tri Border Military Command, said that it had zoned the place to protect the EO item found by local people and contacted the authorities and provincial Mine Action Center for handling.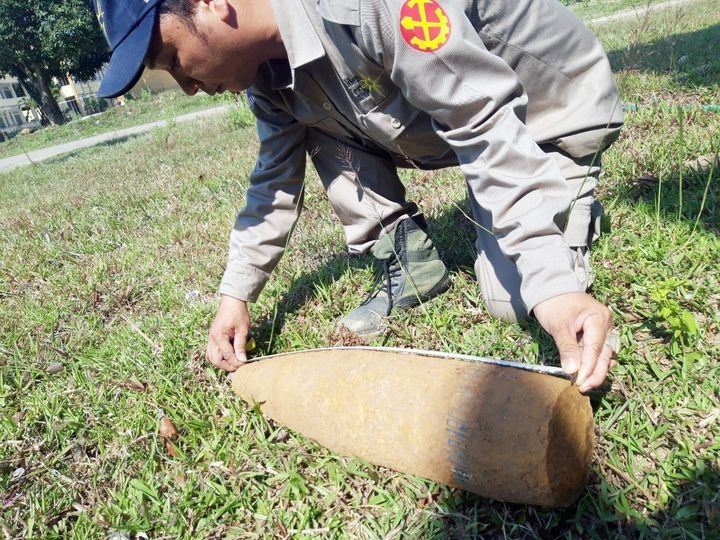 Photo: Quang Tri Provincial Military Command
The central province of Quang Tri is the most bomb-polluted locality in Vietnam. Unexploded ordnances (UXO) are scattered over 81% of its land area and have killed over 3,430 people and injured 5,100 during peacetime.
Quang Tri is the first and only province in Vietnam where a mechanism for reception and dealing with bomb and mine discoveries through a hotline is sustained seven days a week. While EOD teams of humanitarian mine action organizations such as Norwegian People's Aid/Project RENEW (NPA/RENEW), Mines Advisory Group (MAG), and PeaceTrees Vietnam are responsible for similar tasks on working days, the military EOD team is always on standby to respond to emergency callouts on weekends./.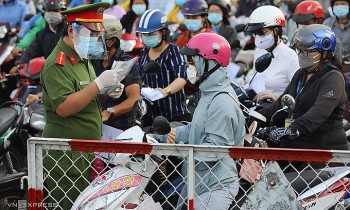 National
Vietnam News Today (September 26): Vietnam, Germany foster 10-year strategic partnership; HCM City plans to remove barriers, travel permits by end-September; 41% of Vietnamese adults vaccinated against Covid-19; Transport ministry outlines domestic flight resumption phases.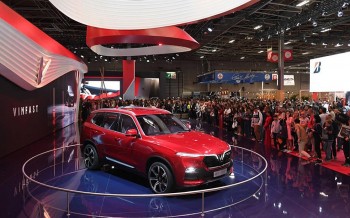 Economy
Vietnam's first homegrown car manufacturer Vinfast plans to focus on more countries to expand its European strategy.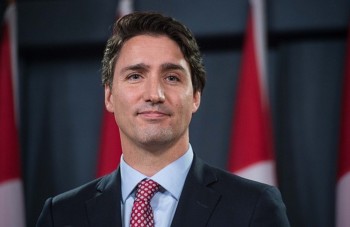 World
Justin Trudeau, the son of the late Canadian prime minister Pierre Trudeau followed in his father's famous footsteps in 2015 and became Canada's prime minister. This article will help you have a more thorough inside of him