Race for coronavirus vaccines: 3,200 young volunteers from 52 nations have enlisted
The novel coronavirus raging across the world has triggered global efforts in vaccine development. The actual way to halt the spread of COVID-19 is with a vaccine, while non-pharmaceutical interventions like social distancing and drugs can only help with containment.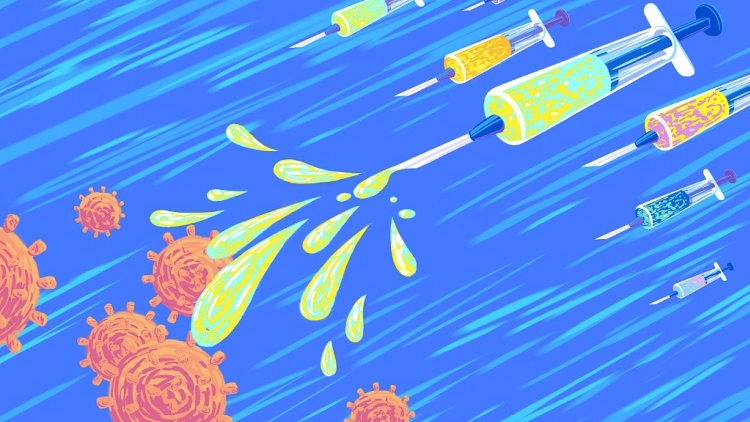 Race for coronavirus vaccines: 3,200 young volunteers from 52 nations have enlisted. Phôt: CGTN
As casualties climb, pharmaceutical companies and young volunteers are racing to design, build and test a defense that can protect us. Unless a vaccine is developed soon, people susceptible to the virus will continue to be at risk.
Human testing has begun of six potential vaccines in an effort to prove that they're safe and can produce an immune response. Over 70 more are being reviewed for safety and effectiveness in preparation for human testing. In promising news, this week Chinese researchers reported that one candidate has already proven its usefulness in animals, protecting monkeys from infection.
Meanwhile, more than 3,200 young volunteers from 52 nations have enlisted to speed up research, registering with the nonprofit 1DaySooner.org to be vaccinated and then deliberately exposed to the virus in the final phase of testing, so scientists can more quickly learn if this armor works.
"If it accelerates vaccine development by a month, that prevents hundreds of thousands of infections, saving lives," said Carson Poltorack, 23, a Stanford graduate soon to pursue dual MD/PhD degrees at the University of Pennsylvania. Young and healthy, he signed up to volunteer because "I would much rather be the one shot at — I have a far lower chance of dying or having a serious outcome than other groups."
Despite these efforts, the battle will be neither simple nor fast. Determining a vaccine's safety and effectiveness takes time, said experts.
The process will take a year to a year and a half, said Dr. Anthony Fauci, director of the National Institute of Allergy and Infectious Diseases, in early March. Other experts think it will take even longer.
Until a vaccine is developed, it's likely that there will be a new wave of infections when stay-at-home orders are eased. People at high risk of developing COVID-19 — including those over 65 or with underlying medical conditions — will again be vulnerable to infection by the potentially deadly disease.
It normally takes years to develop, approve and produce an effective vaccine. Of the 100 or so Covid-19 vaccine projects that are currently underway, a team at the University of Oxford claims it can have a million doses ready for use by September. This would be the fastest scale-up in vaccine manufacturing history – if it works. And that's still a big if.
Oxford's vaccine is one of only six candidate vaccines being evaluated in clinical trials, and the team has been quick off the mark because its underlying technology, called ChAdOx1, was designed as the basis for developing vaccines for a range of diseases including Lassa fever, Middle East Respiratory Syndrome which is caused by another coronavirus, and Disease X.
Source: Wired
Vaccines are important because the human body responds to infection too slowly to protect itself.
When a person is exposed, their immune system launches a defense. It responds by generating antibodies that specifically recognize proteins from the virus, called SARS-CoV-2. These antibodies trigger white blood cells that eliminate the virus.
But by the time these immune cells are ready, the virus has already taken over host cells. It's too late.
A person is protected from future infection only after recovery. So-called "memory cells" prompt a faster immune response the next time SARS-CoV-2 invades their body.
Vaccines work by triggering production of these antibodies and memory cells — without forcing a person to suffer through the illness.
One approach, used by the Massachusetts biotech company Moderna, introduces a spike-shaped protein found on the surface of SARS-CoV-2, which could put our immune systems on alert without actually giving us the disease. A second round of tests is being conducted at Kaiser Permanente Washington Health Research Institute in Seattle, suggesting there were no adverse effects so far.
Another approach, used by China-based Sinovac Biotech and others, uses an inactivated form of the virus, which could prime our immune systems without the consequences of COVID-19. Seven days after monkeys vaccinated by Sinovac were exposed to the virus, it could not be detected in their bodies, according to a report published April 19 on the preprint server bioRxiv. But only eight monkeys were tested, and they don't develop the most severe symptoms the virus causes in humans.
$8 billion to speed development of coronavirus vaccines and treatments
The World Health Organization joined with global leaders Friday to speed up the development and production of vaccines and therapeutics that can stamp out the coronavirus pandemic, and to insure that they distributed quickly and equitably across the globe.
Friday's launch event was co-hosted by French President Emmanuel Macron, European Commission President Ursula von der Leyen and philanthropists Bill and Melinda Gates.
Leaders from South Africa, Rwanda, Germany, Great Britain, Spain, Italy, Malaysia, Saudi Arabia, Finland and Costa Rica joined the call to pledge their commitment to work with and support the ACT Accelerator.
Representatives from the United States and China were noticeably absent.
"We hope we can reconcile the initiative with China and the U.S.," Macron said. "There should not be any divisions between countries. We need to join forces."
Von der Leyen said a pledge drive to fund the ACT Accelerator will take place on May 4 with a goal of raising $8 billion to ramp up the development of diagnostics, therapeutics and treatments.
But she said the development of these technologies is just a first step. In order to be effective, these tools will need to be affordable, produced by the billions and rapidly distributed to all corners of the world.
www.mercurynews.com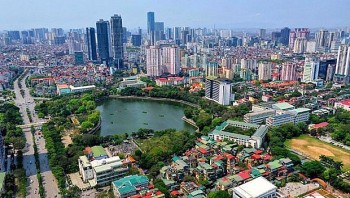 National
Vietnam News Today (Jan. 29): Quang Ninh: Cross-border trading with China resumed after Tet; Hanoi in the world's top three culinary destinations: Tripadvisor; Intertwined opportunities, challenges for Vietnam's economy in 2023; Supermarkets, traditonal markets gradually resume normal operations amid abundant supply.