Raise Funds for Free Heart Surgeries Give Children New Lease of Life
Joining hands with Heartbeat Vietnam to raise funds for the "Save 10 children with congenital heart defects" campaign via ZaloPay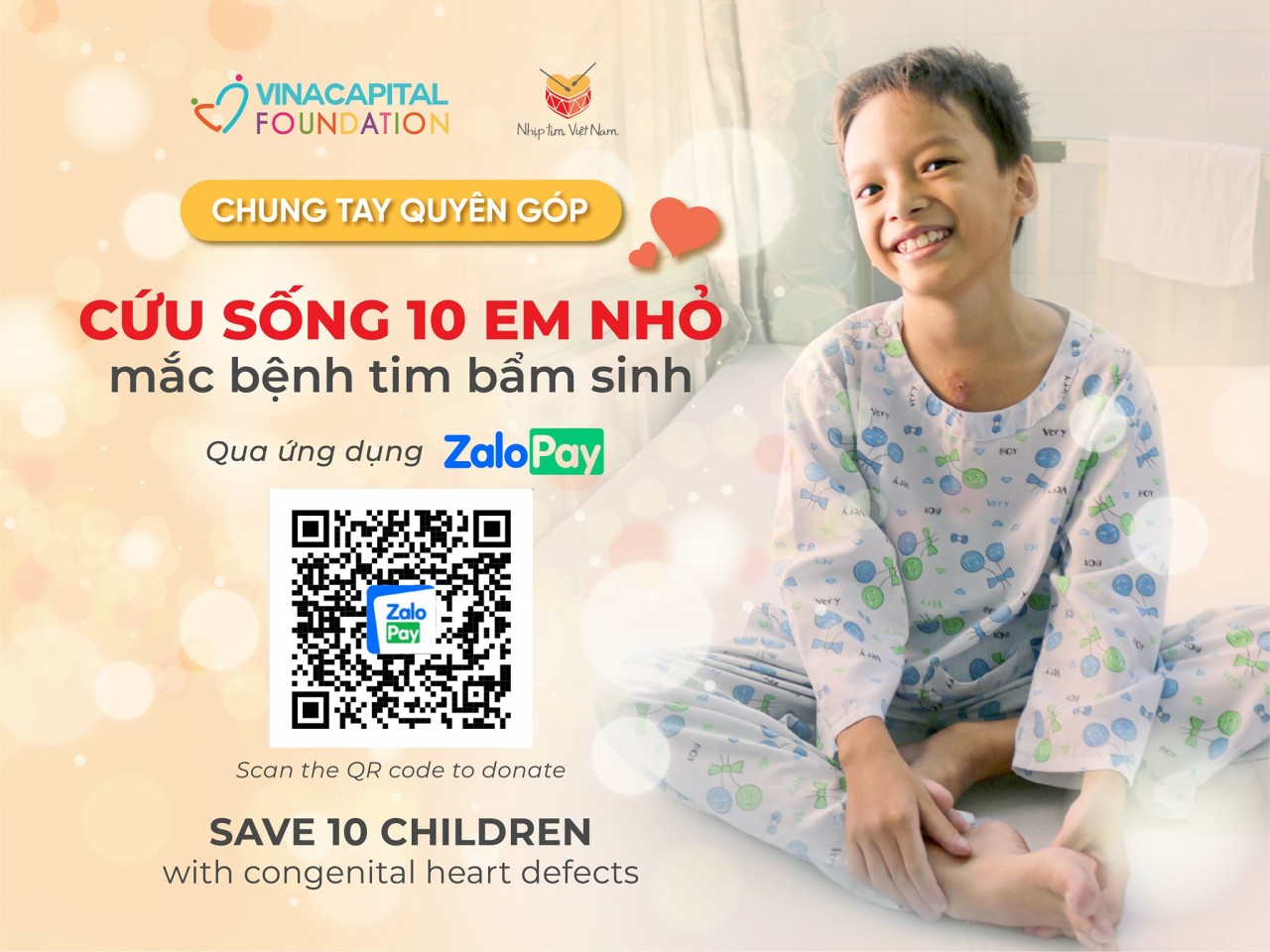 Donating to the "Save 10 children with congenital heart defects" campaign on ZaloPay.
The VinaCapital Foundation (VCF) is aiming to raise VND 280 million (USD 12.300) amid Covid-19 to treat children with congenital heart disease
Heartbeat Vietnam is a program of the VCF to fund life-saving heart operations for the most financially disadvantaged children in Vietnam. Despite the increasingly complicated situation of the Covid-19 pandemic, VCF and Heartbeat Vietnam have always made great efforts to raise funds for supporting disadvantaged children with congenital heart defects to receive timely treatment and reduce the risk of dying while waiting for the surgery.
In order to call for donations from the community, Heartbeat Vietnam is currently implementing the "Save 10 children with congenital heart defects" campaign via ZaloPay from Aug. 25 with the aim of fundraising VND 280 million, which will sponsor life-saving surgeries for 10 babies.
Congenital heart disease is needed an integrated approach for early diagnosis and cure. Affordability and accessibility are huge challenges that families face while trying to find care for their children amid Covid.
In June and July 2021, despite the complicated Covid-19 situation, 116 children with congenital heart defects received their life-saving surgeries across the country through Heartbeat Vietnam program, ensuring their health and safety admist the pandemic. This achievement brings the number of heart surgeries that Heartbeat Vietnam has supported from the beginning of the year through July 2021 to 355 cases, saving 8,682 heart children after 15 years of establishment.
All operations were successful, and the children are recovering well with their strong and resilient hearts.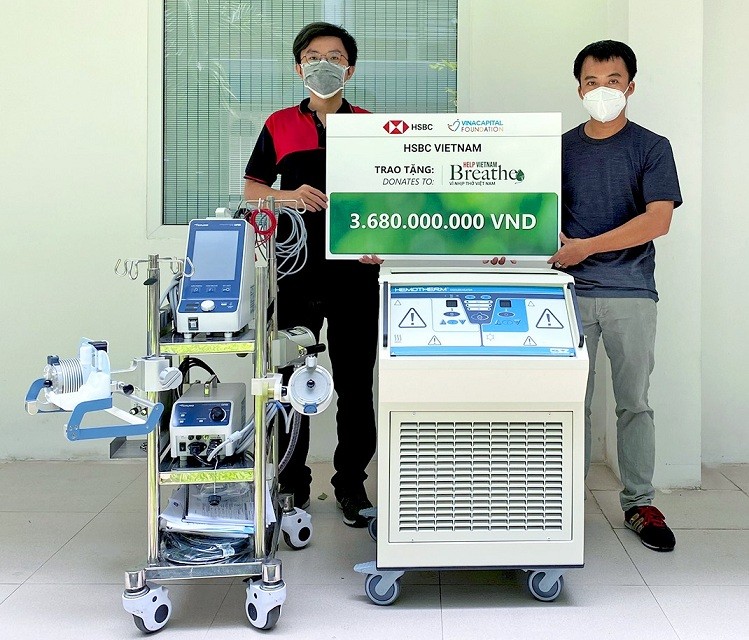 HSBC Vietnam joins hands to Help Vietnam Breathe and assist the healthcare system to overcome the pandemic.
In an effort to assist the community in this fight against the pandemic, HSBC Vietnam donated 160,000 USD to "Help Vietnam Breathe - Vì Nhịp thở Việt Nam" campaign - VinaCapital Foundation (VCF) to carry out emergency Covid-19 response projects. Thanks to this valuable contribution, VCF recently handed over one Extracorporeal membrane oxygenation (ECMO) machine to a frontline hospital that provided treatment to Covid patients in Ho Chi Minh City.
As the pandemic prolongs and the number of newly infected cases increases dramatically, especially in Ho Chi Minh City, VCF implemented the program "Help Vietnam Breathe – Vì Nhịp Thở Việt Nam" to raise funds for purchasing essential pandemic-fighting medical equipment and supplies for frontline medical facilities. After one month, the campaign has successfully raised over VND 15 billion (USD 659.600) and donated 45 critically needed ventilators to Covid-19 treatment hospitals in HCMC, Long An province and Can Tho province in addition to the ECMO machine handed over on Sunday.
The immediate deployment of this equipment is believed to save more patients' lives and assisting healthcare workers in the fight with Covid-19. In the coming weeks, there will be more equipment providing to hospitals as part of this ongoing support from HSBC Vietnam.
Ho Chi Minh City, which is the current largest pandemic of the country, logged the highest number of cases with 5,294 infections. It was followed by Binh Duong, with 4,129 infections, the Ministry of Health announced on Aug. 25.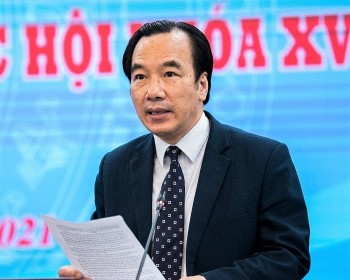 Focus
Consolidation of personnel; building and expanding the network of Malaysian partners; strengthening communication, and contributing to introducing to the people, especially the young generations of the two countries about the country and people of each side... are the focus of the Vietnam-Malaysia Friendship Association in the coming time. Chairman of the Association, Ngo Sach Thuc hopes that "people-to-people diplomacy will continue to be a pioneer in bringing the two countries and cultures closer to the goal of cooperation and integration".