Rare image of Chinese submarine in mysterious cave facility at Bien Dong Sea
The rare satellite image shows a Chinese nuclear submarine entering into the mysterious submarine cave system at Yulin Naval Base on Hainan Island.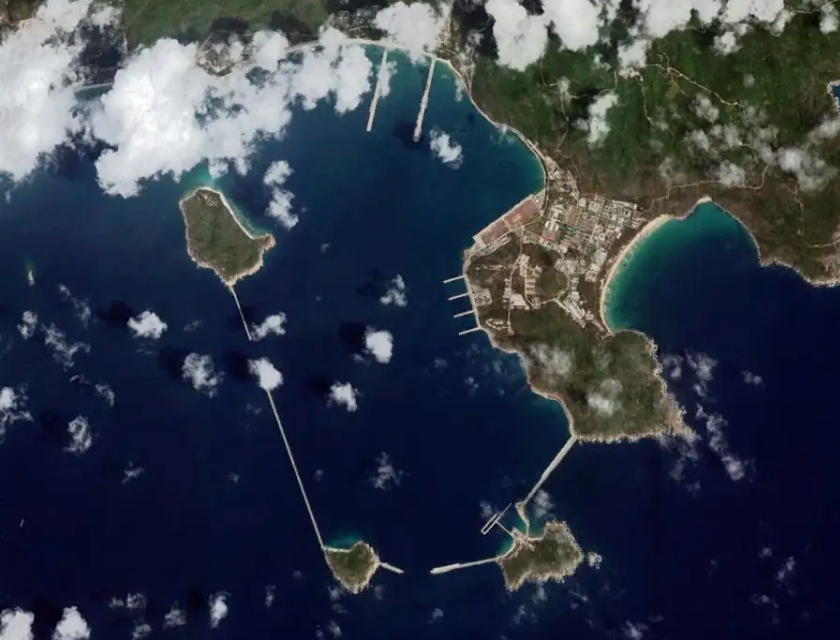 A satellite image of Yulin Naval Base on March, 2020 (Photo: The Drive)
In an article published on August 19 in The Drive, Tyler Rogoway - a defense journalist and analyst provided a satellite image of a Chinese nuclear submarine entering a mysterious cave system on Hainan island.
According to Rogoway, China's massive Yulin Naval Base on Hainan Island is one of the greatest strategic interests in the region. It is home to China's nuclear ballistic missile submarine fleet - the backbone of its second-strike deterrent - as well as other submarines. It sits at the northern edge of the highly contentious Bien Dong Sea (Internationally called as South China Sea). To its east is the gateway to the open Pacific and Taiwan. The most intriguing feature of this facility is the mysterious submarine cave built into the side of a mountain that dominates the southern end of the installation. Although the author of the article has seen satellite images of the roadway barges removed from the opening, he has never seen one with a submarine actually using it, until now.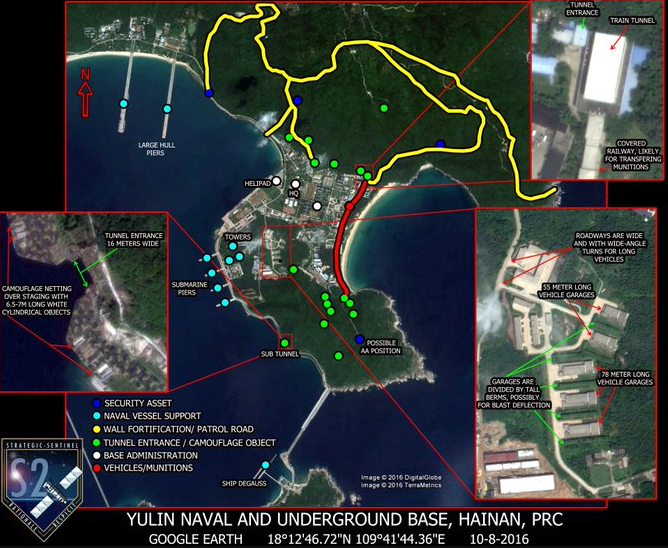 An overview of Chinese Yulin Naval Base on Hainan Island (Photo: Sentinel)
The Yulin base, on the southern end of Hainan Island almost 300 miles (470 kilometers) southwest of Hong Kong, is one of China's key facilities to protect its naval assets.
Below is an image taken by Planet Labs, but first appeared on Radio Free Asia's social media channels. Interestingly enough, not one other submarine is visible in the satellite image. The docks are completely empty. This also seems exceedingly rare based on our monitoring experience.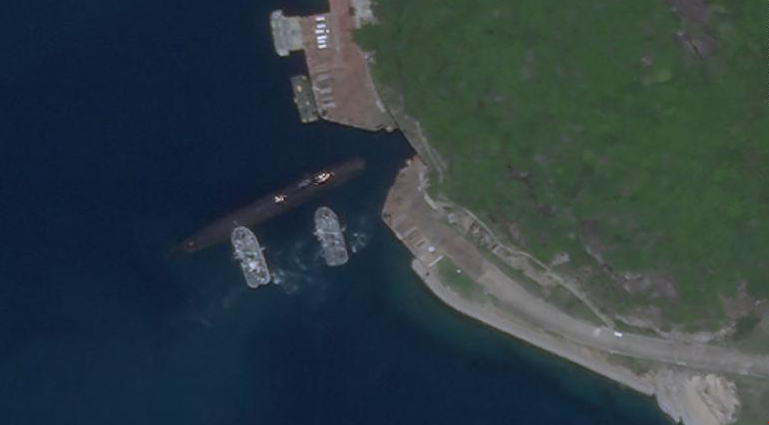 Satellite image of Aug. 18, 2020, appears to show a Chinese submarine using an underground base on Hainan Island on the South China Sea. (Photo: CNN)
American defense watchers and analysts also express their concerns over this image. Drew Thompson, a former the United States Defense Department official now at the Lee Kuan Yew School of Public Policy at the National University of Singapore, says the shot of the submarine is a rare occurrence.
He said "That's unusual that a commercial satellite would be overhead at just the right time" on a cloudless day, quoted by CNN.
What's not unusual is the Chinese underground base. It's how Beijing conceals a lot of its military hardware, from submarines to missile systems based far inland, Thompson said.
"The Chinese have tremendous experience building underground facilities," Thompson said. "It's in keeping with their strategic culture."
As for the submarine, Thompson said its presence at the base doesn't send any particular signal about the People's Liberation Army Navy.
"The bottom line is they have a large and growing submarine fleet which is improving in quality," he said. "They are able to protect it with underground facilities and keep the submarines out the sight of prying eyes."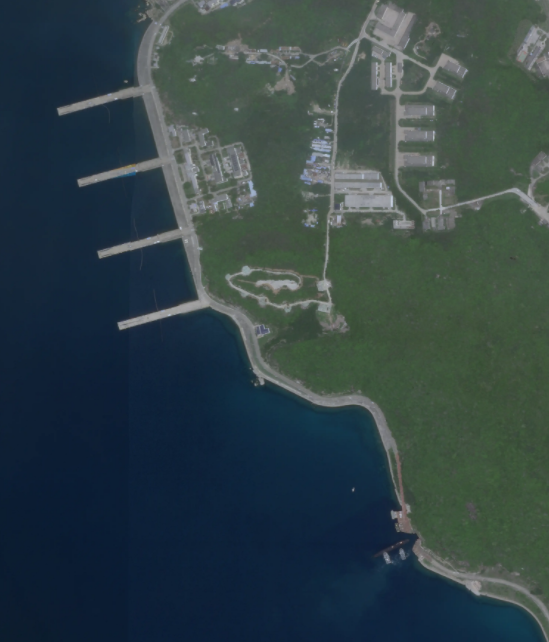 The docks are completely empty. (Photo: The Drive)
It isn't clear exactly what type of submarine is seen in the image, but The Drive guessed that it would be a Shang class/Type 093 nuclear attack submarine. The type seen is really beside the point, what's important is that we finally get to see this James Bond-esque feature in action.
The Type 093 or Shang-Class has a standard six-tube torpedo armament, though sources differ on the size (either 533 or 650-millimeter tubes). Thanks to an onboard nuclear reactor, the Shang-class has unlimited range and endurance—limited only by onboard food and water for the crew, cited by National Interest.
In addition to torpedoes, the Shang-class is able to launch both anti-ship and land-attack missiles. In contrast to the preceding Type 091 class, the Shang can fire missiles from onboard vertical launch tubes behind the submarine's sail. Armaments aside, what is more, impressive about the Shang-class is its "stealthy" design.
The Shang-class may be getting as quiet as some of the U.S. Navy's quieter subs, "according to unclassified U.S. Navy estimates, the early Type-093 attack submarines are about 110 decibels. That is about the same as the U.S. Navy's improved Los Angeles Class boats," which were built in 1982.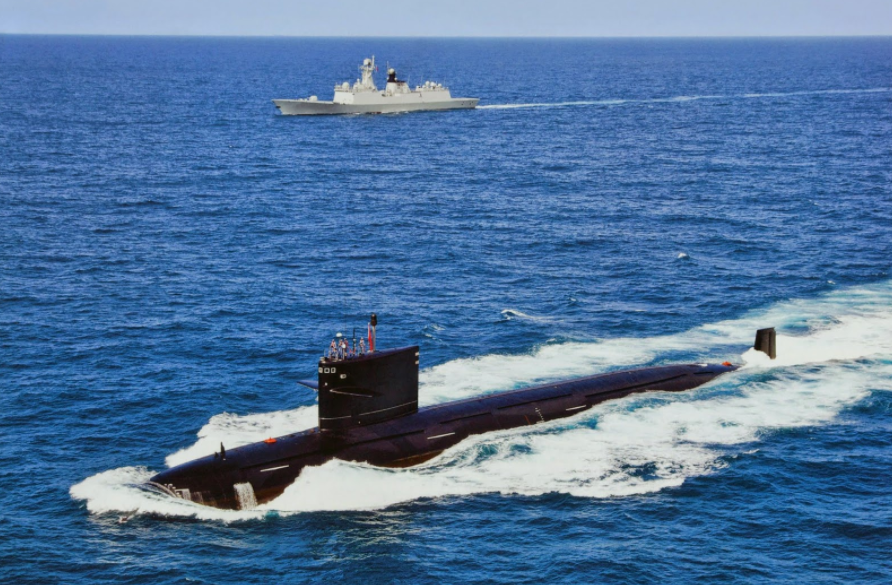 Chinese Type 093 Shang Class Nuclear-Powered Attack Submarine (SSN) Spotted along with Type 054A (Jiangkai II class) Multi-Mission Guided Missile Frigate. (Photo: Chinese Military Review)
The Drive does not have any clues of where all the other submarines are. Tensions are exceedingly high in the region and the U.S has massively upped its presence there. Meanwhile, Taiwan has gone on elevated alert as China executes war games nearby. While some of those drills could and likely do involve submarines based at Yalin, it's also possible that others have moved inside the mountain, as well.
At least once this year, on May 15, the US Navy sent one of its P-8A Poseidon intelligence and reconnaissance jets on a flight near the Yulin base, Navy spokesperson Reann Mommsen confirmed to CNN.
"That's the job of naval intelligence," said Thompson. "Watching an adversary is a daily effort."
And tunnels can make that frustrating for US military planners, said Carl Schuster, a former director of operations at the US Pacific Command's Joint Intelligence Center.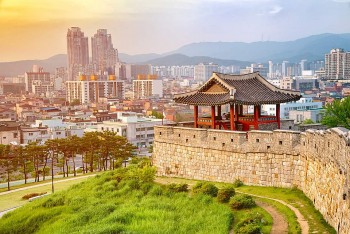 Handbook
The Suwon Hwaseong Fortress, a UNESCO World Cultural Heritage, was built under Joeson Dynasty, is one of the most famous attractions and important historic site in Korea.
Viet's Home
Hoang Long Ly, the talented photographer, has boosted his global profile with works honored at AAP Magazine #20 TRAVELS. Let's scroll down to explore some mind-blowing images from the photo contest.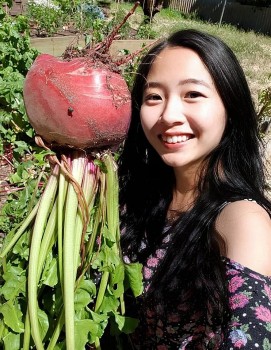 Overseas Vietnamese
A Vietnamese woman living in Australia plants large size fruits and vegetables in her 1,000 sq.m garden. The fruits and vegetables are a source of nutritious food for her family and also help bring her family members closer.