Recommended destinations for one-day itinerary in Binh Duong
Visiting Phu An bamboo village, Hoi Khanh pagoda, picking fruits at Lai Thieu garden are among activities for a one-day itinerary in the Southern province of Binh Duong.
Visiting Phu An bamboo village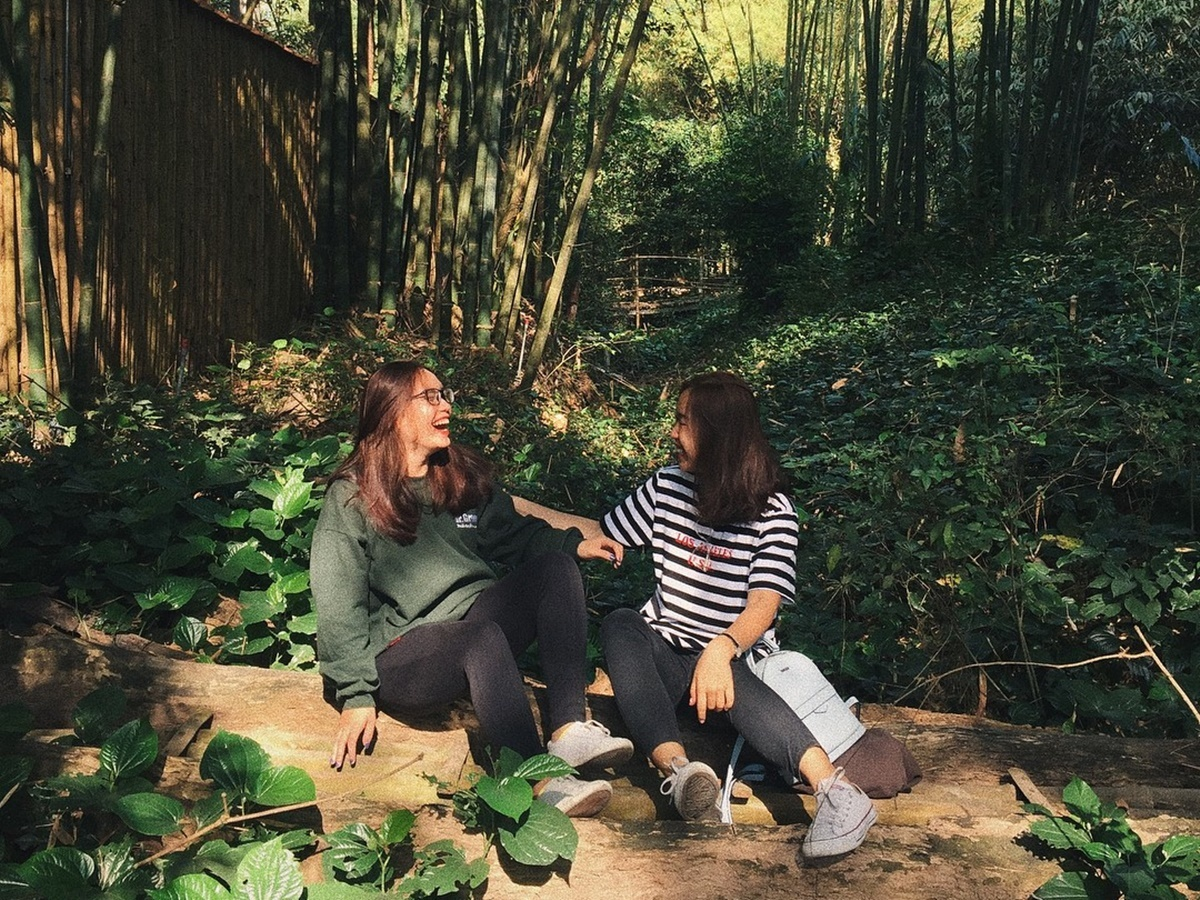 Photo: Shyydimples / Instagram.
About 40 km north of Ho Chi Minh City, Phu An bamboo village is located in Phu An commune, Ben Cat District, Binh Duong province. Also known as the Museum of Bamboo Ecology and Botanical Conservation Phu An, the village is the place to research and conserve varieties of bamboo in Vietnam. The beautiful natural beauty here attracts an influx of youngsters to take photos, VNExpress reported.
Coming to the village, don't miss out on the opportunity to savor "Banh xeo" (Vietnamese crepe), a rustic dish of the southern region.
The entrance ticket to the village is 20,000 VND / person (US$ 0.87).
Visiting Hoi Khanh and Tay Tang pagodas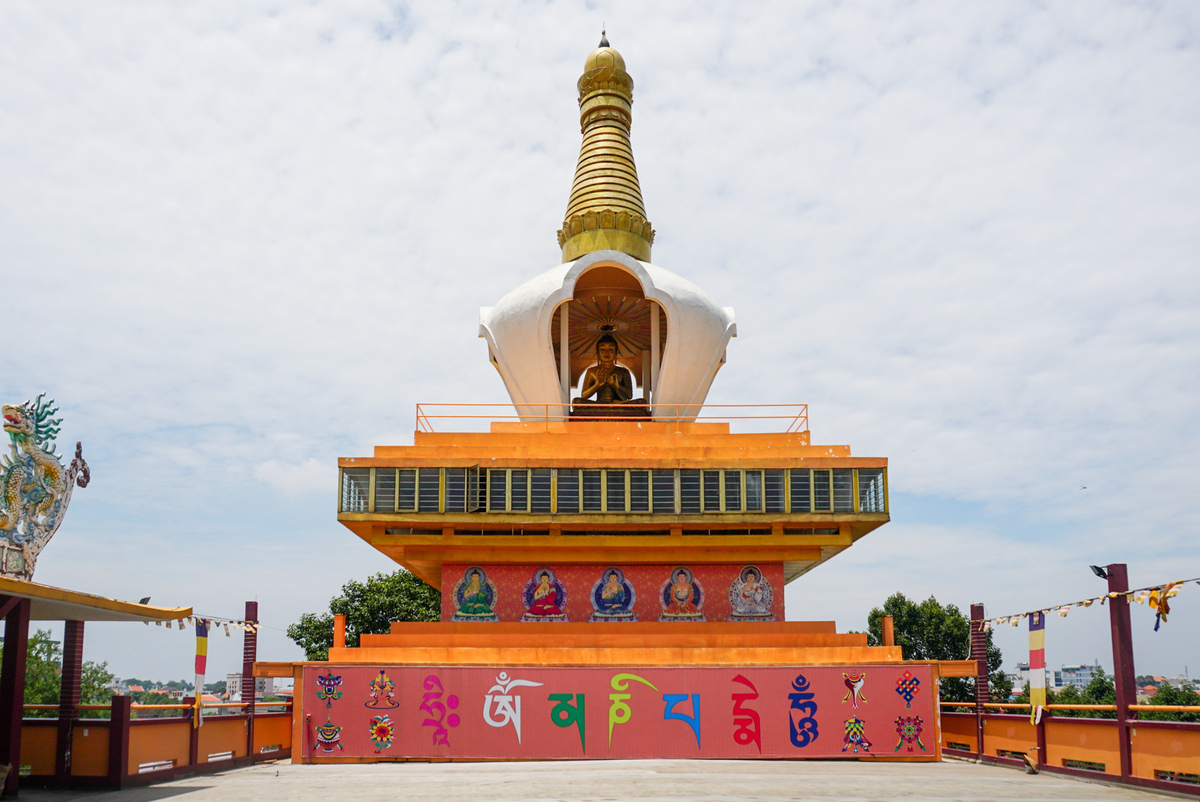 Photo: Quynh Tran/ VNExpress
Situated in Thu Dau Mot town, Tay Tang pagoda is a 25-minute drive from Phu An bamboo village. The pagoda lies on a hill surrounded by greenery.
The pagoda's main hall is surrounded by high trees, with the highlight a 15 m high stupa. Behind the main hall is a statue of Bodhidharma which was confirmed by Vietnam's record book as the largest statue made of hair in the country. The statue was made in 1982, with a height of nearly 3 m. Apart from the iron frame, the main material is hair obtained from Buddhists.
Besides Tay Tang pagoda, tourists can also visit the Hoi Khanh pagoda where has the longest reclining Buddha statue in Vietnam.
Drinking coffee at Gio & Nuoc (Wind and Water) Coffee Shop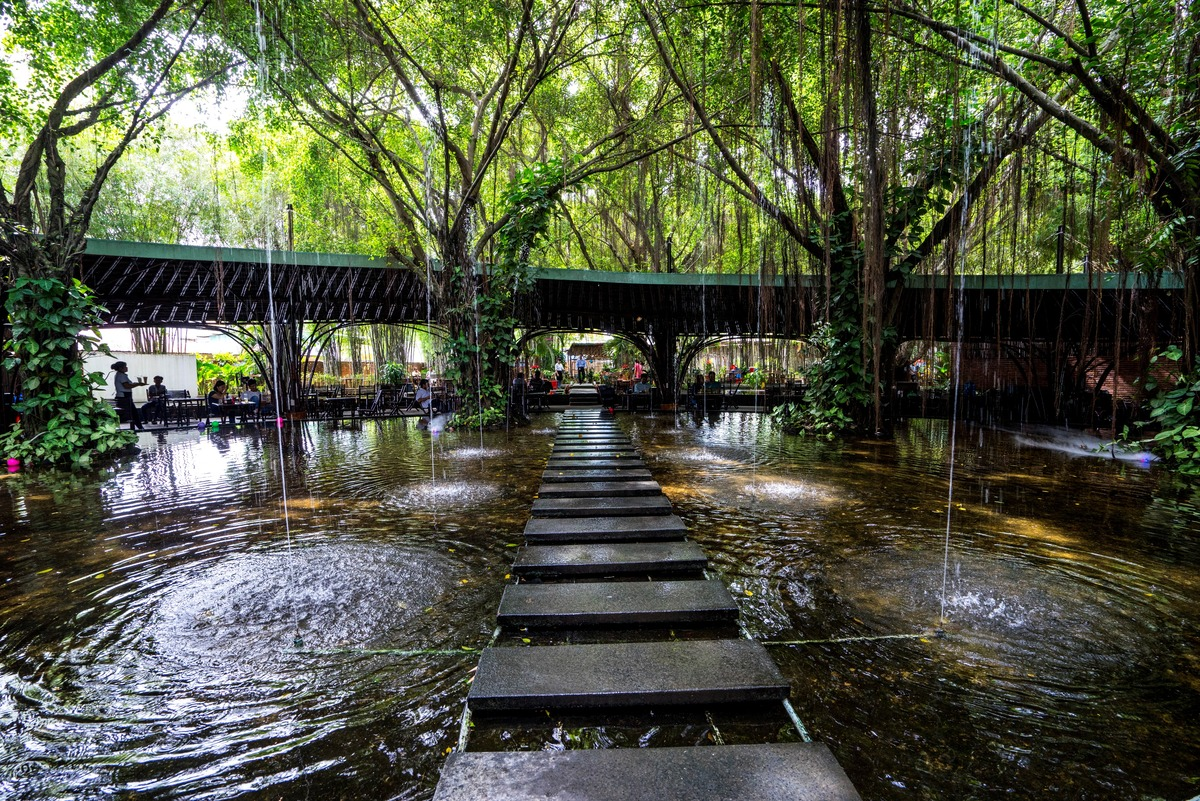 Photo: S.T/ / VNExpress
About a 6-minute drive from the Tay Tang pagoda, Gio & Nuoc Coffee Shop is built from 7,000 "cay tam vong" (Nulgar bamboo). The highlight of this coffee shop is that it uses wind and water to create natural air-conditioners. In the middle of the shop is an artificial lake where customers can enjoy the coolness while taking a sip of coffee.
The coffee shop's address is at an alley at 6/ 28T Area 3 Phu Tho, Thu Dau Mot City. It serves a variety of drinks and food with prices ranging from 25,000 VND - 55,000 VND (US$1.09 - US$2.39).
Picking fruits at Lai Thieu garden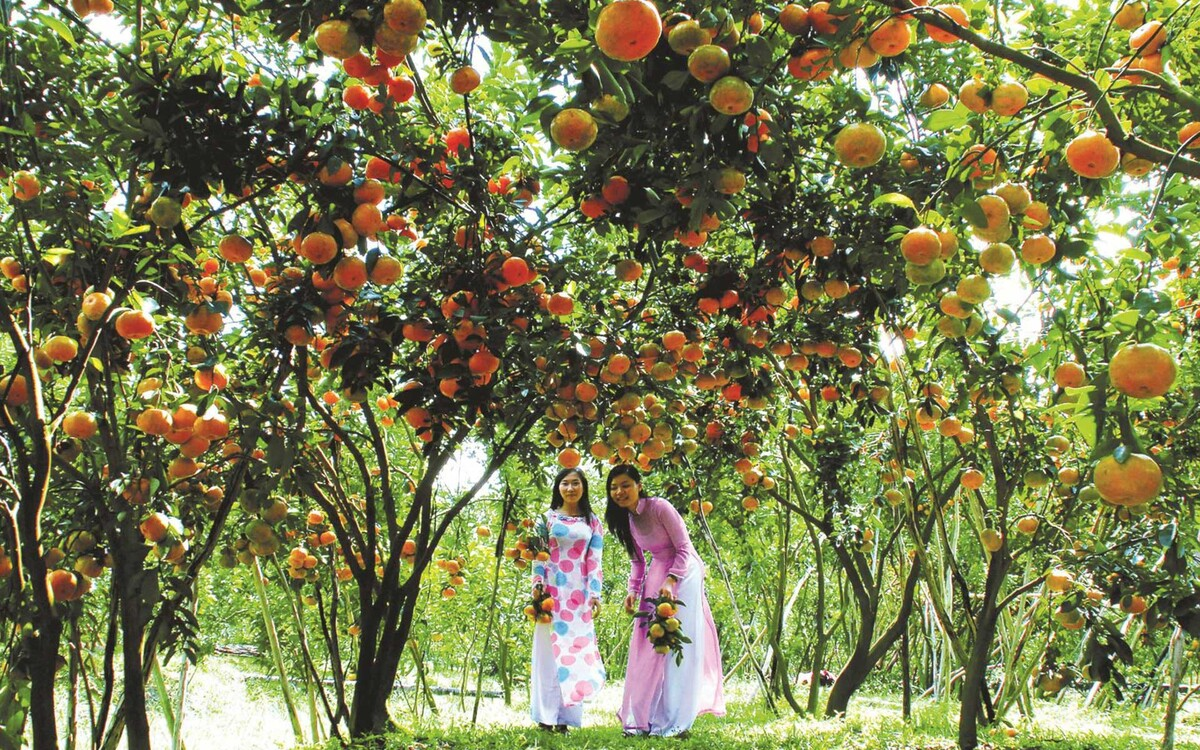 Photo: Bui Huu Nghia/ VNExpress
Lai Thieu garden is located at 67 Tran Sao, Hung Dinh, Thuan An town. The 1,200-hectare garden complex has various fruit trees. From May to August annually, fruits in the garden start to ripen, yet, at year-end, visitors can still visit the tangerine gardens and enjoy the atmosphere and landscape like the southwestern region.
The entrance fee is free of charge. You only need to pay when picking fruits or using food services.
Apart from walking, touring the fruit garden by boat is also an ideal choice for many people when coming here.
Visiting Binh Duong New City Park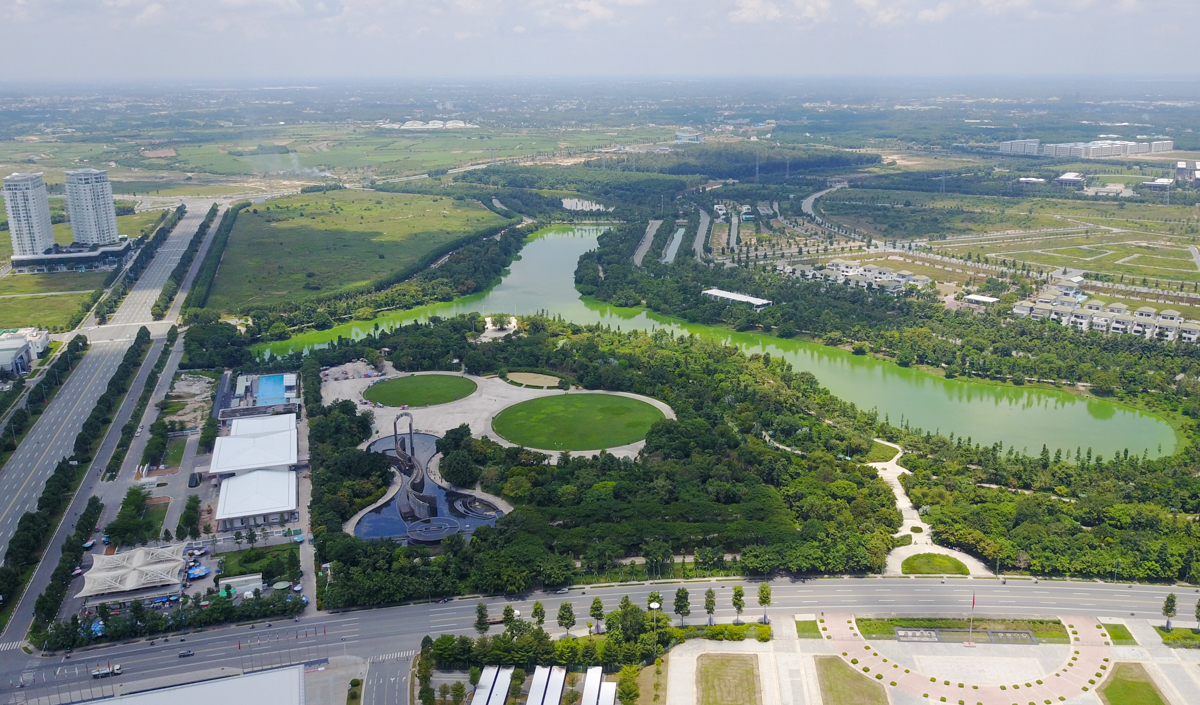 Photo: Quynh Tran/ VNExpress
The Binh Duong New City Park lures many young people thanks to its modern infrastructure and green, clean background. Constructed in 2009 and covering an area of ​​70 hectares, the park features fountains, streams, lakes, children's playground, etc.
There is a water music show held every afternoon at the park. The entrance fee is free. On weekends, Binh Duong New City Park is a favorite camping site for many young people and families.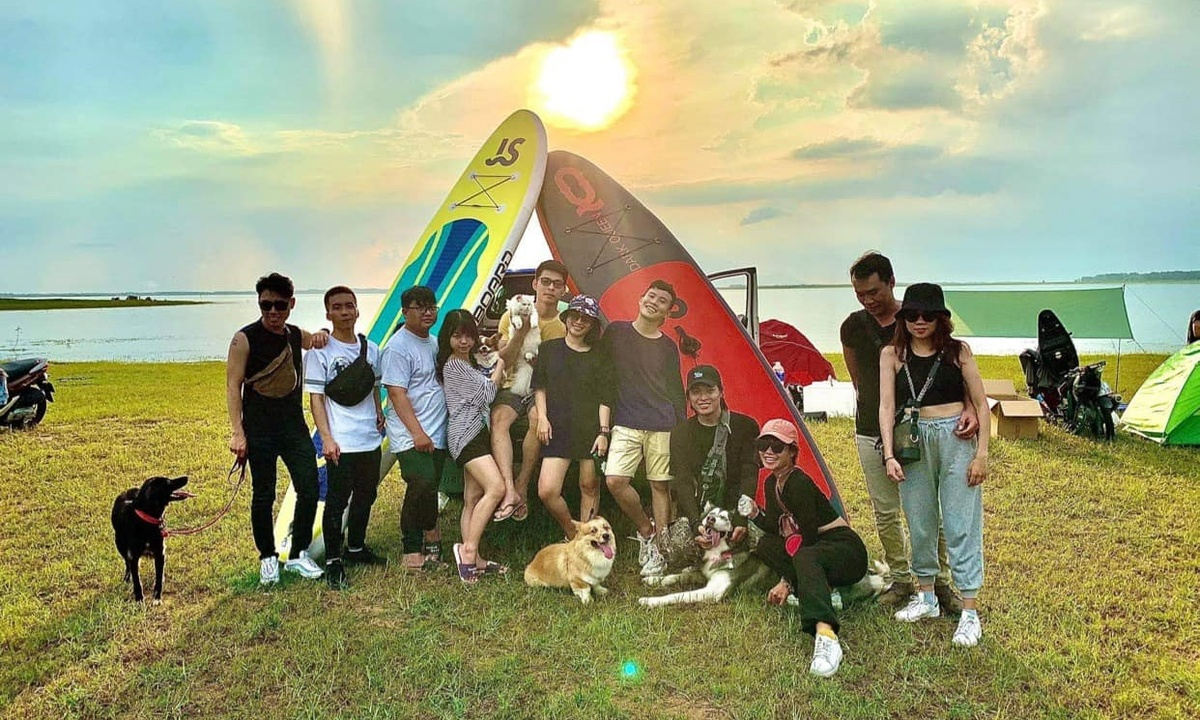 Photo: Phan Tuan/ VNExpress
From the Binh Duong New City Park, it takes one hour and a half to reach Dau Tieng Lake by motorbike. At the lake, tourists can camp, view the sunset, and relish the fresh air.
Tourists can choose to bring their own tents or rent at the lake. In addition to camping, go fishing or sup paddling are also "not-to-be-missed" experiences here.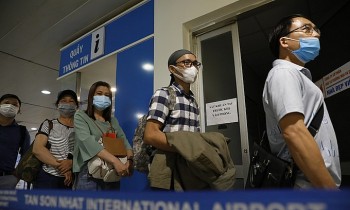 Focus
Over 55.5 million people in Vietnam have now been fully inoculated, while more than 73.8 million people have received at least one dose of Covid-19 vaccine.