Religious sites closed because of COVID-19, people of Hanoi worship from afar
As relics, temples, communal houses, and pagodas closed to prevent COVID-19, people came to perform the worshiping ceremony from afar.
Religious sites close for pandemic prevention, people pray from afar
Following the direction of the People's Committee of Hanoi, relics, pagodas, and temples such as Van Mieu Quoc Tu Giam (Temple of Literature), Ngoc Son Temple, Thang Long Imperial Palace, Hoa Lo Prison, Kim Lien Temple, and Bach Ma Temple all hanged sign saying "closing" for COVID-19 prevention.
Many visitors when getting to the above places are quite surprised and feel regretful for can not visit these places in the first days of the new year, but because of the dangers of COVID0-19, tourists are still happy. In the communal house, pagoda, instead of going inside to pray, people pray from afar, even drop their own money across the gates in order to hope for luck in the new year.
"Actually, when I came here, I found out that Kim Lien temple was closed. After asking, I knew that according to the city's instruction yesterday, on Tet holidays, public places are often crowded, so prevention is what needs to be done," said a resident who went to pray at Kim Lien communal house this morning.
From 0 o'clock on February 16 (the 5th day of Lunar New Year), Hanoi temporarily closed street eateries, sidewalk iced tea shops, and stopped functioning relics and religious establishments such as temples, pagodas ... to control the COVID-19 pandemic. The temporary closure, according to Deputy Director of the Department of Tourism Tran Thi Van Anh, is the right decision in the current context.
Photo: Tien Phong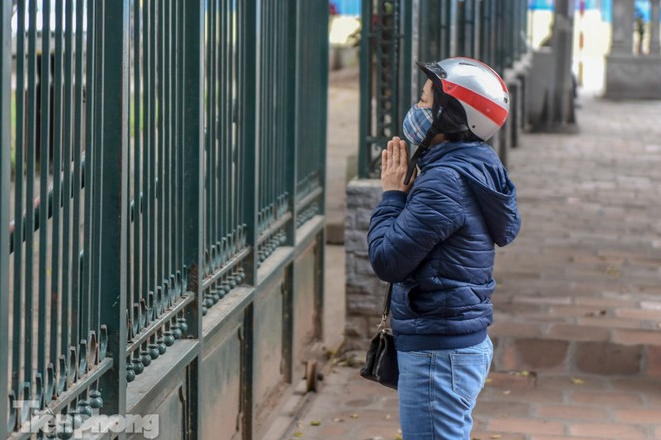 Photo: Tien Phong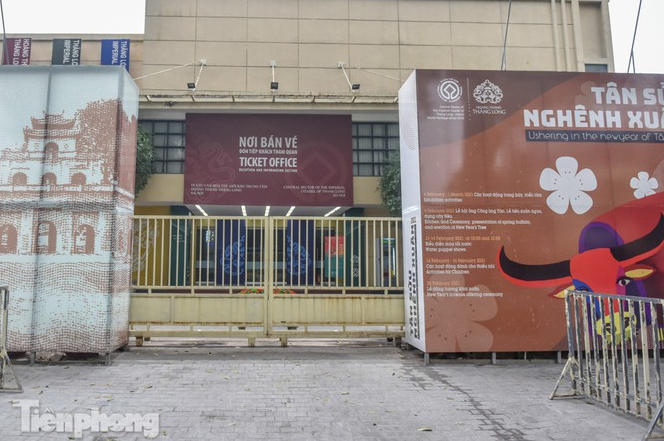 Photo: Tien Phong
Photo: Tien Phong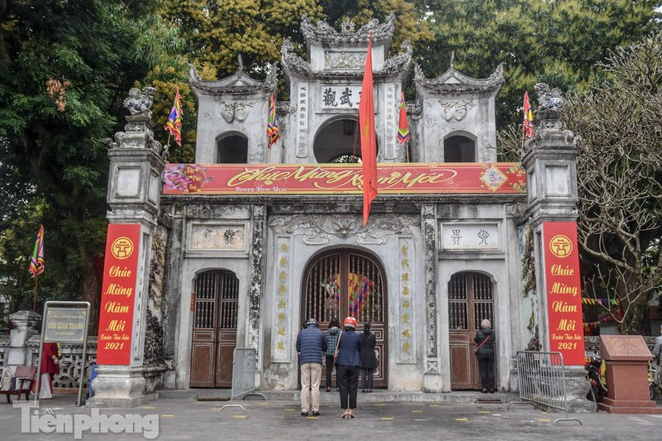 Photo: Tien Phong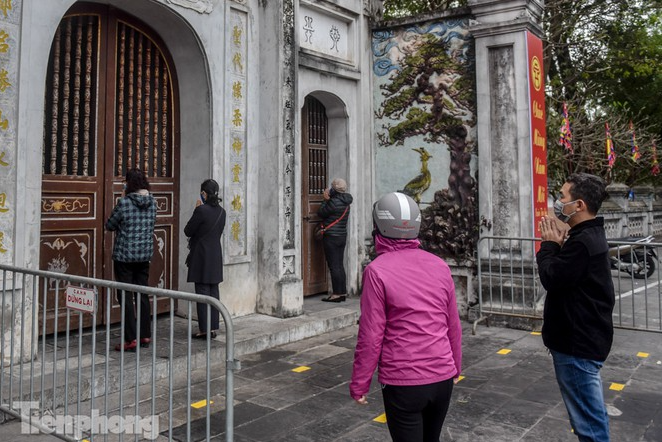 Photo: Tien Phong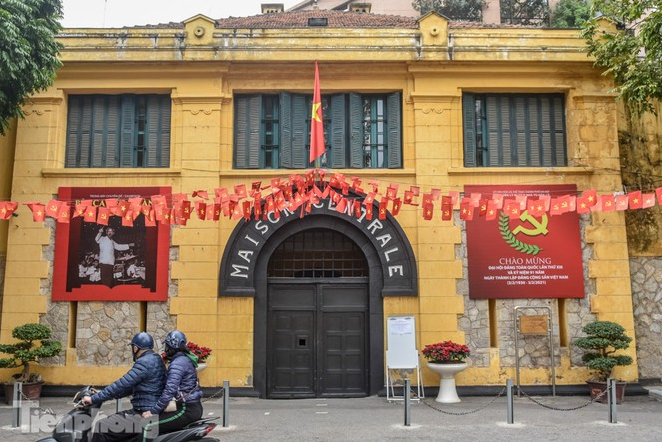 Photo: Tien Phong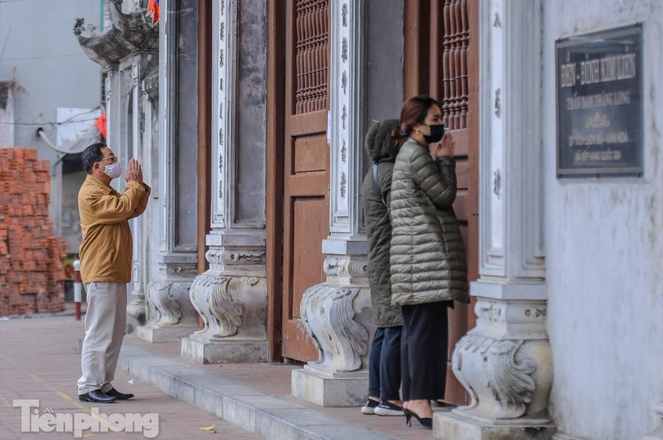 Photo: Tien Phong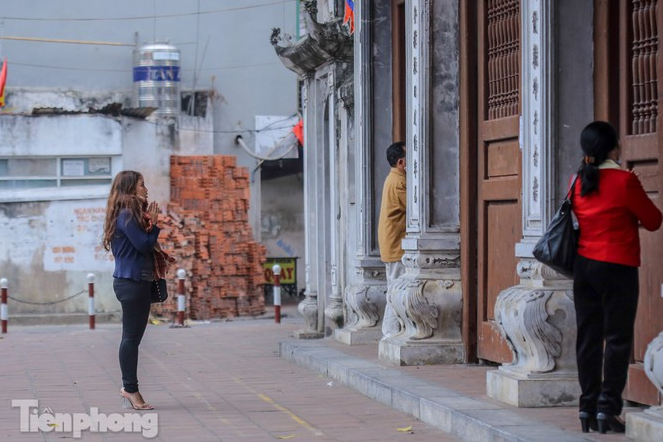 Photo: Tien Phong
Hai Phong closed religious institutions in the city
On the afternoon of February 15, after a meeting online with the Prime Minister and Ministries, the Chairman of Hai Phong People's Committee Nguyen Van Tung, Head of the Steering Committee for COVID-19 Prevention and Control of the city had announced new policies to prevent the pandemic.
Starting from 20:00 on February 15 (the 4th day of Lunar New Year), Hai Phong city will suspend operations for all religious establishments in the city; as well as all parks and flower gardens. The city also decided to let the pupils and students continue to stay home until further notice.
On the morning of February 16, according to the reporter of Dan Viet newspaper, the communal houses and pagodas in Hai Phong simultaneously closed and stopped receiving visitors. Large temples and pagodas in Hai Phong such as Hang Pagoda, Nghe Temple, Kenh Temple... all hung the signboard refusing to receive guests.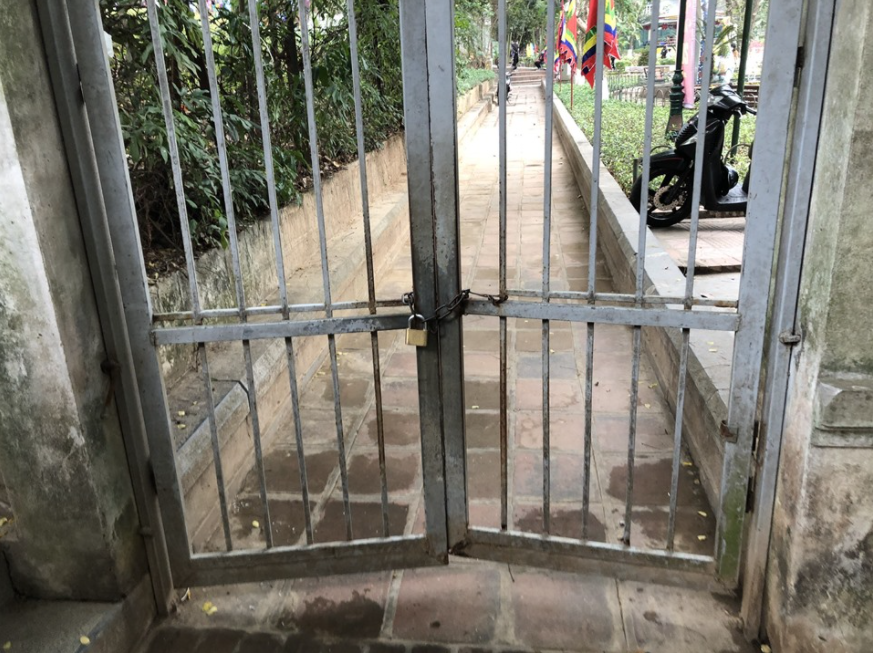 Photo: Lao Dong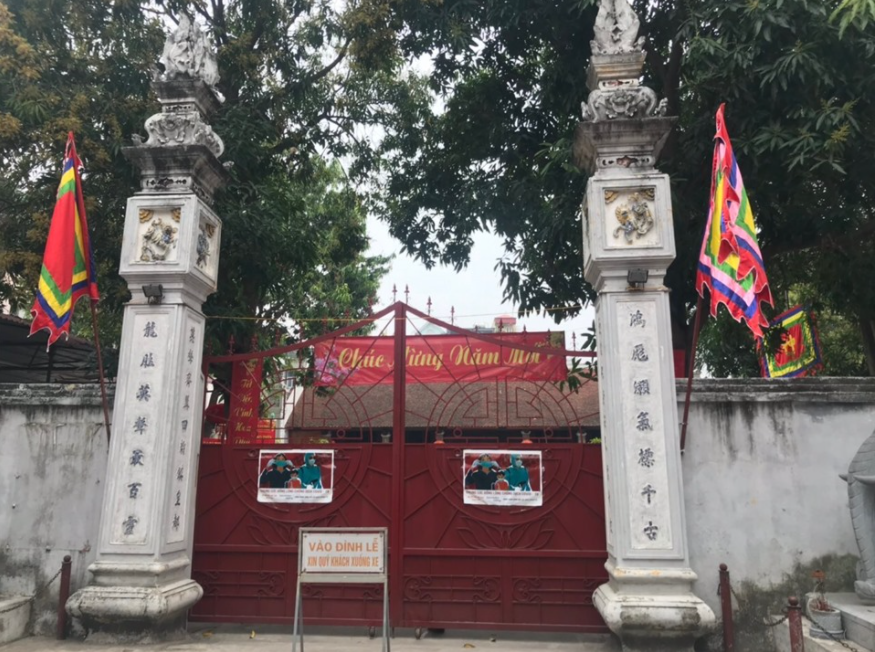 Photo: Lao Dong
Famous monuments in Bac Ninh refuse to receive tourists for COVID-19 prevention
Bac Ninh city is home to relic sites with a lot of tourists praying for good luck in early spring. Initially, some tourists from other localities still did not know about the prevention of the COVID-19 pandemic in the province, so they still went to famous sites such as Gieng Temple, Ba Chua Kho Temple, Temple of Diem village to pray.
Facing such a situation, on February 14, the People's Committee of Bac Ninh City issued a letter requesting the closure of all the above relics, at the same time, set up control posts, operating all 24 hours per day, hanging signs of not welcoming guests to religious establishments to ensure COVID-19 prevention.
At the same time, the People's Committees of wards are required to plan, arrange propaganda forces for tourists, set up posts to guide visitors to keep COVID-19 preventive protocols when visiting temples previously to the suspending announcements.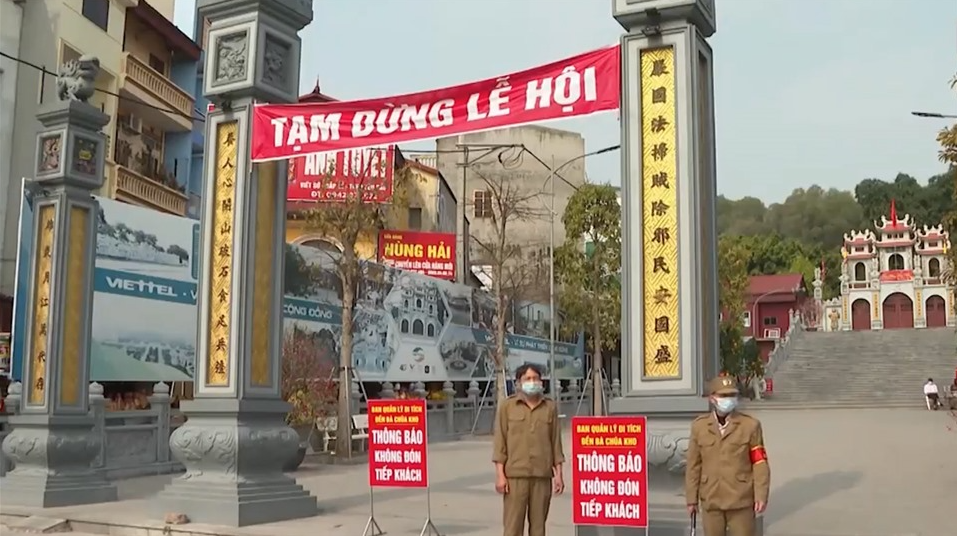 Photo: Lao Dong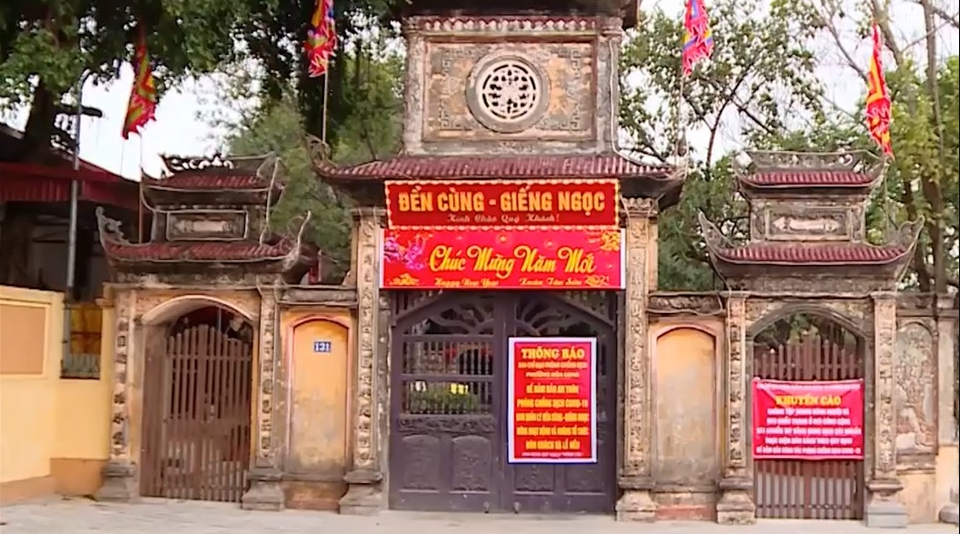 Photo: Lao Dong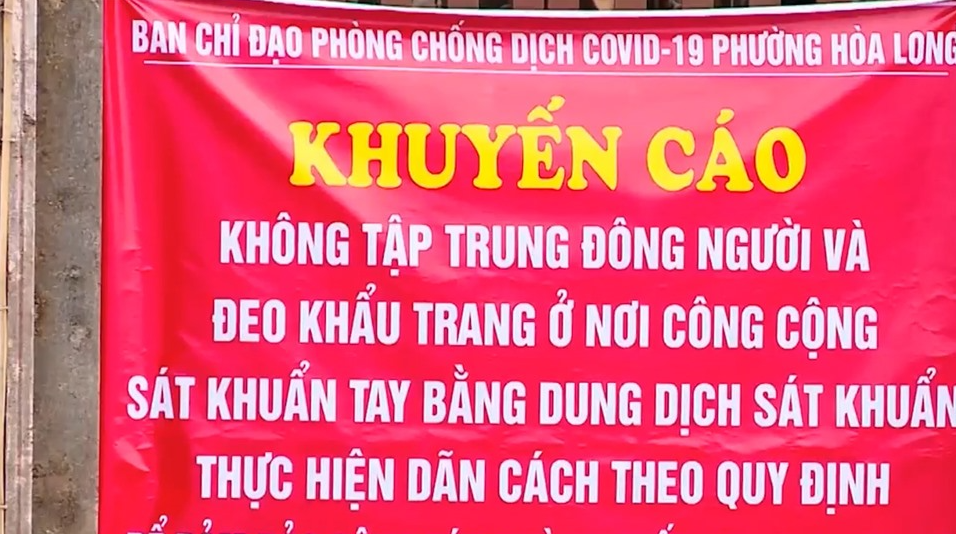 Photo: Lao Dong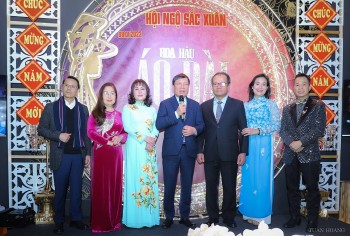 Overseas Vietnamese
The 2022 Spring Reunion Program was organized to celebrate the beauty of Ao Dai and spread the love for this traditional gown to Vietnamese overseas, as well as create a lively artistic space for the Vietnamese community in the foreign land.