Vietnam COVID-19 Updates (Feb 17): 40 new case, Hanoi allows indoor eateries to operate if meeting safety requirements
Forty COVID-19 cases were confirmed during the past 24 hours to 6 am on February 17, according to the National Steering Committee for COVID-19 Prevention and Control.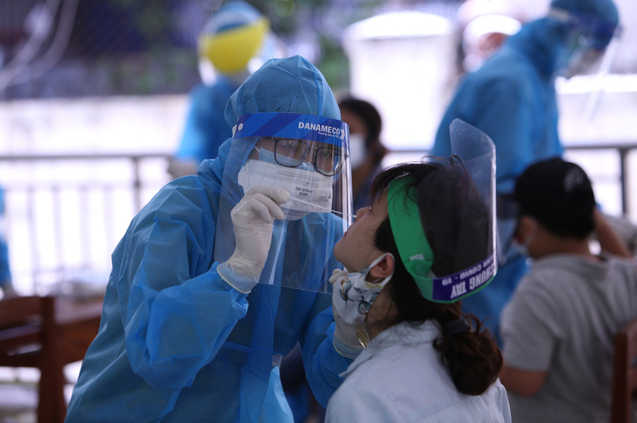 Photo: MOH
40 new cases to report
Forty COVID-19 cases were confirmed during the past 12 hours to 6 pm on February 16, according to the National Steering Committee for COVID-19 Prevention and Control. Among the new cases, 38 are in Hai Duong, one each in Hanoi and Quang Ninh. Meanwhile, no new cases were reported on the morning of February 17.
The Ministry of Health continues to require the strict implementation of the 5K message, especially wearing masks, not gathering, and staying compliant to pandemic prevention guidelines at offices to ensure working safety; strengthen inspection, examination and require strict handling of violations.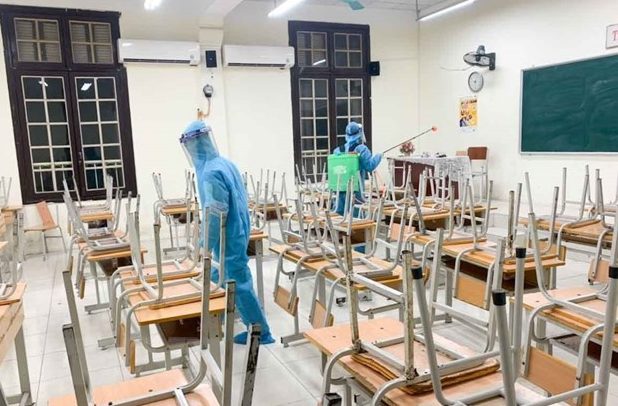 Photo: VIetnam Plus
40 provinces close schools
As of the evening of February 16, at least 40 provinces and cities have decided to let students stay out of school and study online to prevent the pandemic. Some provinces and cities still let students go back to school on February 17, but requiring them to wear masks and fully equipping schools with antiseptic hand sanitizer, regular cleaning of schools, banning gathering, halting organizing extracurricular activities that gather a large number of people. Many universities in Hanoi and Ho Chi Minh City informed students to switch to online teaching and learning to prevent the pandemic.
Facing the complicated evolution of the COVID-19 pandemic, the Department of Education and Training of Ninh Binh and Hoa Binh provinces continued to let students stay home until the end of February 21, 2021. During this time, educational institutions assign staff and teachers to regularly keep in touch with families, propagate to students' parents and students to well implement COVID-19 prevention measures, and prepare well conditions to welcome students back to school on February 22.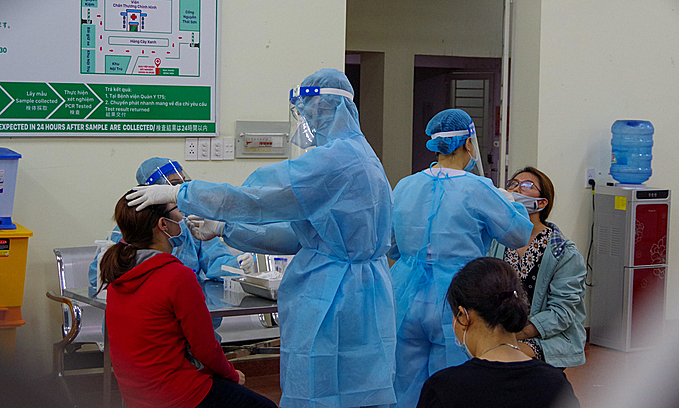 Photo: VN Express
HCMC to Covid-19 test arrivals from northern localities
Ho Chi Minh City has begun randomly Covid-19 testing arrivals at Tan Son Nhat International Airport from Hanoi, Quang Ninh, and Hai Phong. The Ho Chi Minh City Center for Disease Control and Prevention (HCDC) has been randomly screening 200 passengers arriving from Hanoi's Noi Bai International Airport, Van Don International Airport in Quang Ninh Province, and Cat Bi International Airport in Hai Phong City every day.
The move came as part of the city's expansion strategy to early detect community transmissions and prevent further coronavirus outbreaks after a series of staff at Tan Son Nhat, the country's largest airport, was diagnosed with Covid-19.
After the Lunar New Year holiday in 2021, Ho Chi Minh City will welcome people from many other provinces coming back to the city. Therefore, it is inevitable that pandemic sources will enter the city from other provinces. In order to proactively control the risk of the pandemic, Ho Chi Minh City Center for Disease Control implements a plan to monitor people from pandemic areas.
The HCMC's CDC recommends people to be proactive and honest in the medical declaration, especially if they come from the pandemic-hit areas, including Bac Giang, Bac Ninh, Dien Bien, Ha Giang, Ha Noi, Hoa Binh, Hung Yen, Hai Phong, Hai Duong, Quang Ninh, Binh Duong, Gia Lai.
Photo: Gia Dinh & Xa Hoi
Hai Phong stopped receiving goods and citizens from Hai Duong
During the implementation of social distancing in Hai Duong province, Hai Phong announced that it would suspend the reception of citizens and goods brought from this province to strengthen the control of the COVID-19 pandemic. If a citizen of Hai Duong intentionally enters Hai Phong, he will be forced to enter the city's insolation and self-pay the quarantine fee.
Hai Phong City also requires local citizens not to travel to Hai Duong province during this time. If the travel is absolutely necessary, a confirmation from the Chairman of the People's Committee of communes, wards, and townships, as well as self-paid quarantine is required.
Drivers carrying goods to Hai Duong province must show certification of the vehicle owner or the People's Committee of communes, wards, or townships, and take quarantine and testing when return. Hai Phong also stopped vehicles carrying people from Hai Phong to Hai Duong province. Disease control stations continue to operate in communes with villages bordering Hai Duong.
Moreover, from 20:00 on February 16, Hai Phong will suspend activities of restaurants, cafes, entertainment, and cinema services until further notice to ensure pandemic safety.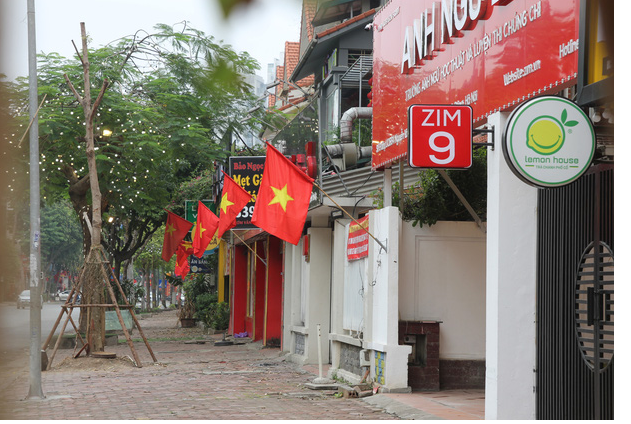 Photo: MOH
Hanoi allows indoor eateries to operate if meeting safety requirements
In the fact of complicated development of the COVID-19 pandemic, from 0:00 on February 16, the Hanoi People's Committee decided to close all street eateries, sidewalk iced tea, coffee and suspend the opening of temples and religious establishments to prevent the risk of epidemics from spreading quickly in the community.
Right on the first day of implementing this directive, the functional forces of the wards in the city simultaneously stepped out to remind, propose and request people to close street restaurants, iced tea, and coffee.
The People's Committee of Hanoi city informed that it only stopped operating with street food stalls, while indoor restaurants are still allowed to operate if they keep being cleaned and disinfected, as well as their sit arrangements ensure 2 meters distancing or at least 1m with a shield between. The People's Committee of Hanoi City also announced restaurants that did not fully meet the required epidemic prevention and control would be required to stop operating.
The national count is now 2,311 cases, with 1,412 locally-transmitted cases including 719 cases detected since January 27. 1,573 patients have been cured so far. In the past 12 hours, the number of people isolated from pandemic prevention has increased from 128,080 to nearly 146,000.
Thus, Vietnam has a total of 1,412 cases of COVID-19 due to domestic infections, of which the number of new cases since January 27 is 719, covering 13 provinces and cities: Hai Duong has 539 cases, Quang Ninh (60), Gia Lai (27), Hanoi (35), Bac Ninh (5), Bac Giang (2), HCMC (36), Hoa Binh (2). , Ha Giang (1), Dien Bien (3), Binh Duong (6), Hai Phong (1), Hung Yen (2).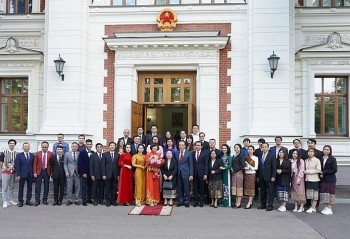 Friendship
The Vietnamese Embassy in Cuba will make efforts to consolidate and cultivate the special Vietnam-Laos relationship in the spirit of respect and support for mutual benefits.