Requiem prays for fallen Vietnamese volunteer soldiers in Laos
A requiem was held in Vientiane on December 9 for Vietnamese martyrs who laid down their lives in Laos on the occasion of the 70th anniversary of the traditional day of Vietnamese voluntary soldiers and experts in Laos (October 30).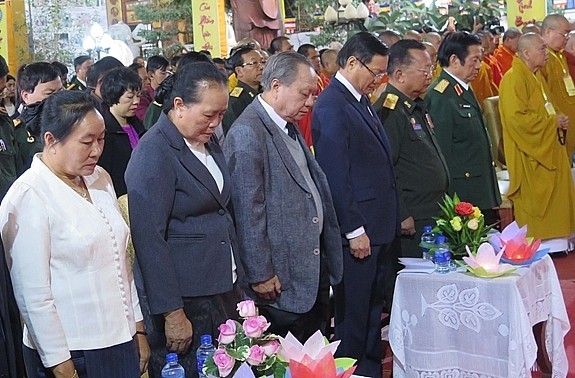 Participants at the requiem. Photo: PANO
The event saw the participation of high-ranking officials of the host country, and representatives of various Vietnamese authorities and community in Laos.
In October 1945, the governments of Viet Nam and Laos signed a mutual assistance treaty and an agreement on the organisation of the coalition army.
From 1945 to 1947, the Vietnamese Party Central Committee and government decided to develop overseas Vietnamese liberation troops in Laos.
On October 30, 1949, the standing board of the Indochinese Communist Party Central Committee decided that the Vietnamese armed forces in Laos will be organised as voluntary soldiers.
Together with the Lao army, they launched a number of campaigns and attacks against French colonialists and American imperialists, with the legendary Truong Son – Ho Chi Minh Trail becoming a symbol of Viet Nam – Laos special solidarity and combatant alliance during the fight against the US.
From 1973 – 1975, part of the Vietnamese voluntary soldiers stayed in Laos to help protect liberated areas, towards the national liberation and the establishment of the Lao People's Democratic Republic in late 1975.
Tens of thousands of Vietnamese volunteer soldiers crossed the Truong Son Mountain Range to Laos to perform international duties, fighting side by side with the Lao troops and people; many of them laid down their lives in Laos.
Speaking at the event, Vietnamese Ambassador Nguyen Ba Hung said the requiem is to express deep gratitude to those who sacrificed their lives during the two resistance wars for national independence and freedom. The countries and peoples of Vietnam and Laos forever bear in their mind the great devotion by the martyrs, the diplomat stressed.
Representatives of the former soldiers also said the noble sacrifices by their comrades in arms will live eternally in the hearts of the peoples, and recalled their days fighting side by side with Lao armed forces and people.
They stressed that the two nations shared all the victories, and should continue to preserve their solidarity for sustainable development./.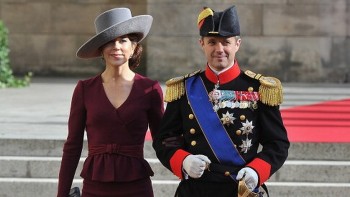 Friendship
Denmark's Crown Prince and Crown Princess will visit Vietnam to celebrate 50 years of diplomatic relations and promote green solutions.