ROK enterprises in a wave of moving supply chain into Vietnam, Vice President of KBIZ Vietnam
As Vietnam and South Korea will celebrate the 30th anniversary of bilateral diplomatic ties in 2022, it is a good time to "upgrade two countries' bilateral ties to a comprehensive strategic cooperative partnership" said the Speaker of the National Assembly of the Republic of Korea. Vietnam Times also made an interview with a representative of the Vietnam Federation of Korea SMES (KBIZ-VN) Vice President Lee Hyun Seok on Korean businesses in Vietnam as follows.
What are the potentials and prospects of Korean enterprises' new investment in the post-pandemic in Vietnam?
By the end of 2019, there have been 8,519 Korean enterprises in Vietnam, of which more than 50% are in the southern region, the remains of nearly 50% scattered from the northern area around Hanoi to Da Nang. Businesses investing in the southern region are mainly producing shoes ... while those in the northern region manufacturing Sam Sung's ancillary goods and clothing. Currently, the general situation of Korean businesses is difficult, even for large enterprises like Sam Sung. During this time, Samsung Vietnam's revenue has been equivalent to about 23% of Vietnam's GDP, so the effects on Samsung also affect the Vietnam's economy. Meanwhile another business like LG, it was said by the representative of LG Vietnam that the coronavirus epidemic did not affect them much. However, for small and medium enterprises in the fields of clothing, shoes, and consumer goods, the pandemic causes them struggling because they face many obstacles.
For example: in the garment sector, Korean firms in Vietnam mainly produce to export to Korea. Due to the pandemic outbreak, these businesses could not export goods to Korea as before. Many businesses have been asking for help when they receive orders from the US and Europe but unable to ship and deliver their goods. Besides, businesses in the restaurant, dining, and tourism sectors have also struggled during this period.
In such a difficult situation of Covid-19, does the Korean government provide any support for Korean businesses in Vietnam through the cooperation policies between Vietnam - South Korea?
Yes, the Korean government is currently supporting Korean businesses in Vietnam through the bodies of Korea Chamber of Commerce and Industry KCCI, Korea Trade-Investment Promotion Agency KOTRA, Korea Agro-Fisheries Trade Corporation AT, The Embassy of Repuclic of Korea in Vietnam and Korea Federation of SMEs Vietnam (KBIZ Vietnam). Every month, the Korean Embassy holds a meeting of representatives of the above organizations to discuss the development of Korean businesses in Vietnam with the participation of large enterprises such as : Samsung, LG ... Specifically, at this moment, the Embassy supports Korean businesses of apparel and consumer goods through the program of holding Korean consumer and cuisine fairs at Keangnam Landmark building during 3-month period from November 2020 to January 2021, at the same time AT and KBIZ support VND 2 billion (near USD 100,000) of voucher program costing for customers to receive discounts at Korean restaurants. Through this program, businesses can shift towards and serve Vietnamese customers so that Vietnamese people can have more access to Korean consumer goods, apparel products and food. The KBIZ is also working with the relevant units of Vietnam to help accelerate exports, reduce backlog, and make proposals and requests to Korean banks in Vietnam for interest rate reduction programs for SME businesses.
In which, the Korean banking system also signed a cooperation agreement with Vietnamese banks to support Korean businesses in Vietnam. For example, the Korea's HanaBank has signed to invest USD 100 million in Vietnamese BIDV to support Korean businesses in Vietnam whose minimum turnover of VND 100 billion/ year (equivalent to 5 billion won) to be borrowed according to the actual situation. Previously, Korean enterprises found not easy to borrow money from Vietnamese banks for their business, but with this cooperation program, Hanabank provided a 15% guarantee for Korean SMEs to work with Vietnamese BIDV under KBIZ's support of assistance in preparing dossiers to rent, buy land and borrow money in difficult time.
What support does the Vietnamese government have for Korean businesses in Vietnam, and what are the biggest difficulties faced by Korean businesses in Vietnam?
Currently, the Vietnamese government still has many policies to support foreign businesses, including Korean businesses, on macro policies, in addition to preferential policies for slow tax payment.
The biggest problem of Korean businesses in Vietnam is tax. Korean enterprises hope Vietnam to consider import tax to be possibly reduced during this time.
What plans do Korean businesses have in moving their supply chains from China to Vietnam?
The current Korean businesses also tend to be like Japanese businesses, all wanting to leave China and move to Vietnam. Currently, mainly vendors of large enterprises Samsung and LG have completed this relocation procedure, in which, in the northern region, Vinh Phuc Industrial Zone is currently registered by Korean enterprises, in Bac Ninh Industrial Zone, many Korean enterprises have not been able to move and return due to the Covid-19 epidemic, but all have worked through organizations to carry out procedures to move to Vietnam. Specifically, on September 23, there were 120 Korean economic experts entering Vietnam to survey and assess. On October 7, there were 311 experts and new investors entering Vietnam, on October 21, there were 167 experts and new investors through KBIZ to seek business development opportunities. Although the entry is still difficult at present, the Korean Embassy and KBIZ have coordinated with the local ministries and aviation units to facilitate new experts and investors entering Vietnam. As expected, by December 31st, there will have been 8 more large groups of Korean experts entering Vietnam with the above wish.
So in your opinion, in addition to the visible advantages of the investment environment in Vietnam, what are the disadvantages of the investment environment in Vietnam for Korean investors, how it should be overcomed?
In my opinion, apart from the advantages and strengths easily to realize and has been mentioned to Vietnamese investment environment in the eyes of foreign investors, there are still some disadvantages that foreign enterprises hope them to be improved to make Vietnam's investment environment more attractive, that are: the land rental price is still high, the land rent rates are given by the owners of the industrial zones spontaneously without a general rule for prices; the administrative procedures and land lease in the industrial zones are still complicated, and there are still some negative problems. However, beyond those small points, Vietnam has always been one of the most attractive investment destinations for Korean businesses today.
In a time when Vietnam is calling for help and support for the central people who are struggling with floods and storms, the Korean government has approved the Korean Embassy to provide US $ 300,000 to the people in the central region. KOICA donates USD 20,000 and KBIZ also set up a fund to call Korean businesses to support and help the people of central Vietnam.
At the suggestion of a reporter of Vietnam Times magazine, KBIZ will also contact the Korean Embassy for support to work with the Korea-Vietnam Friendship Association and the Vietnam-Korea Friendship Association of VUFO to find out options and measures to further promote Vietnam-Korea cooperation on supporting enterprises of both sides in the post-pandemic.
Thank you very much!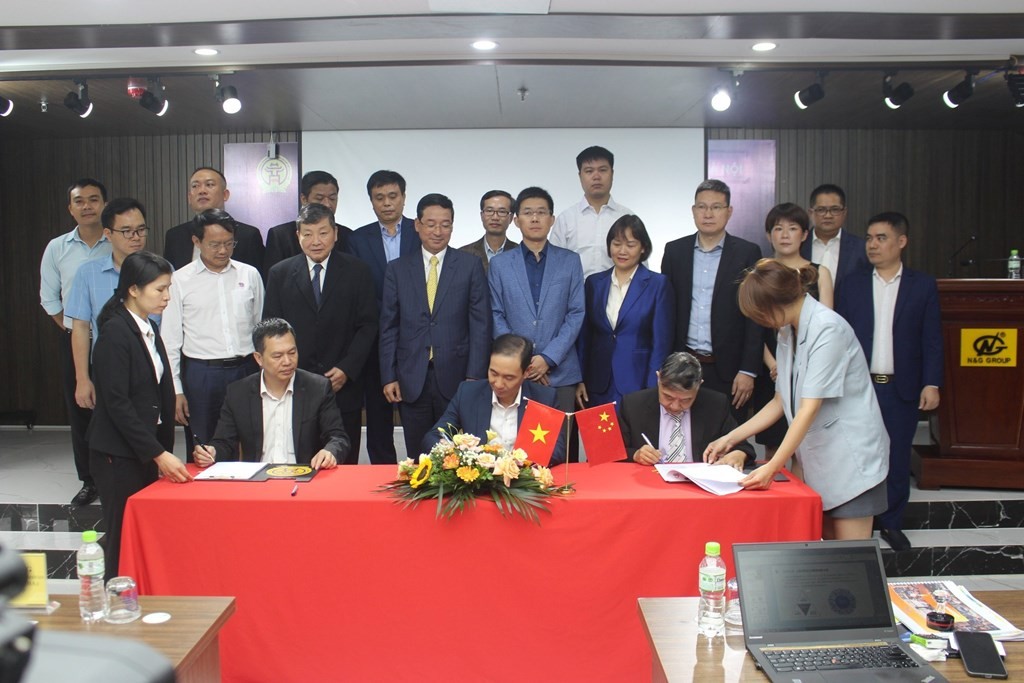 Economy
Enterprises from both Hanoi, Shanghai sides will immediately deploy investment and production preparation procedures in 2024 to soon turn the agreement into practical effect, bringing efficiency to the two sides.
September 28, 2023 | 20:19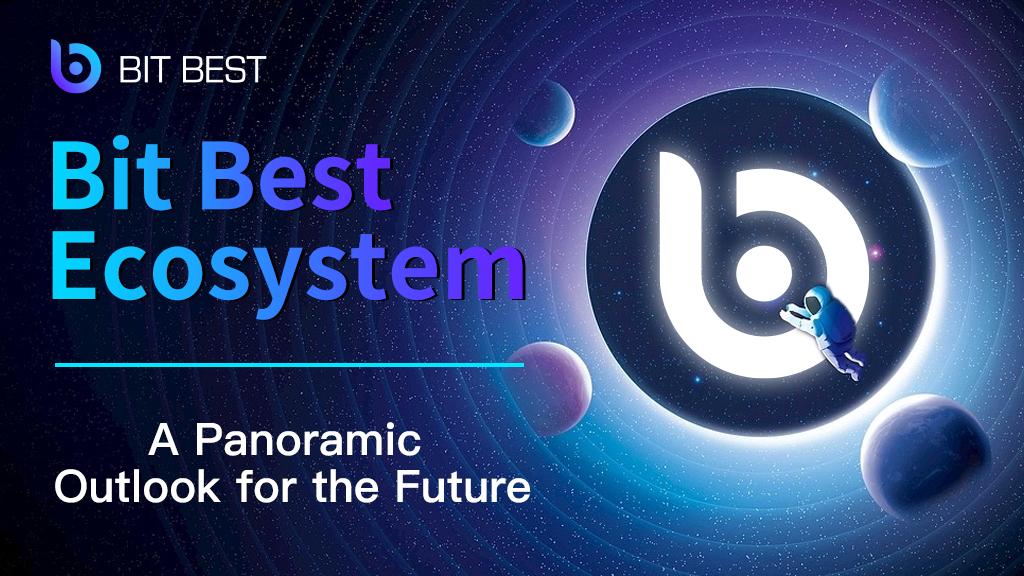 Economy
Recently, Bit Best announced the launch of its beta version of the ecosystem which amalgamates blockchain technology, cryptocurrency, and financial services, shaping the future of the digital economy in a unique way.
September 27, 2023 | 15:30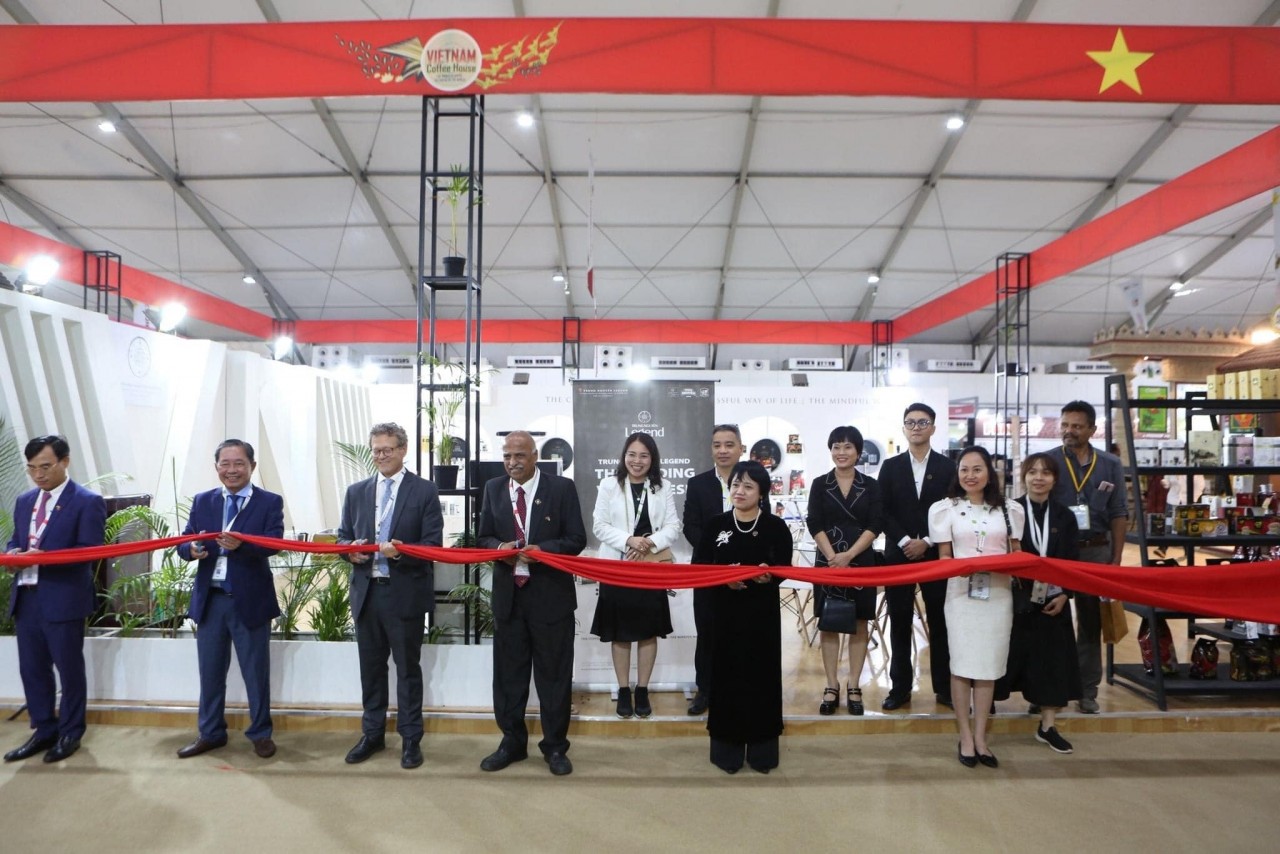 Make in Vietnam
Major enterprises of Vietnam introduced their popular coffee products at the 5th World Coffee Conference & Expo (WCC) in Bengaluru city, India.
September 27, 2023 | 15:20