Rural Man Shocked to Find 500lb Bomb in Family Yard
A locals found a old military 'bomb' while building a fishing pond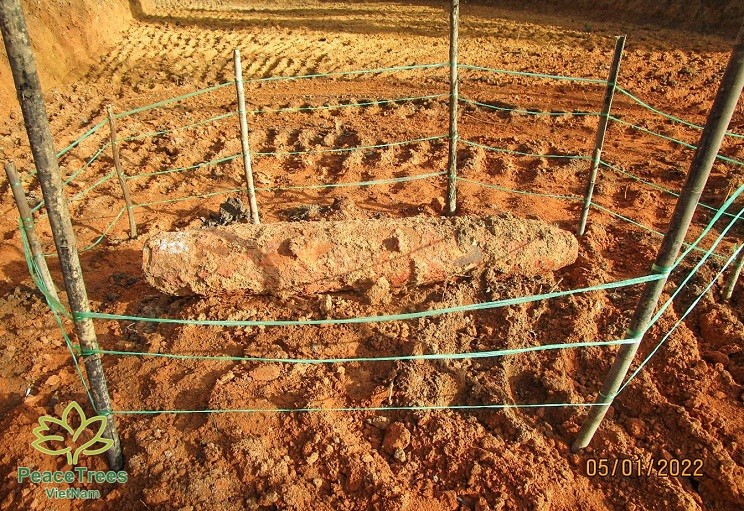 The bomb found and detonated in Quang Tri. Source: PeaceTrees Vietnam
On the evening of Jan. 4, while digging a fish pond in his garden, a rural man Ho Van Vy, living in Ta Rung village, Huong Viet commune, discovered a big bomb. Extremely worried, Vy immediately informed the commune militia. Militia forces protected the area and informed the Quang Tri Provincial Mine Action Center (QTMAC).
Receiving news from QTMAC, at 6:30 am on Jan. 5, team PeaceTrees Vietnam's Explosive Ordnance Disposal Team 1 (EOD1) urgently moved to the site to deploy an EOD spot task. The team assigned tasks, quickly zoning and moving people living and working near the site out of the dangerous area.
The bomb was located at a depth of two meters, identified as an MK-82 bomb with a diameter of 274mm, a length of 1.54m, a weight of 500lb (about 226.7kg). The head fuse and the tail fuse are both broken, evaluating it was safe for movement.
After nearly a day of working with the joint efforts of the whole team, the bomb was loaded onto a special vehicle and transported to a safe storage location for detonation later.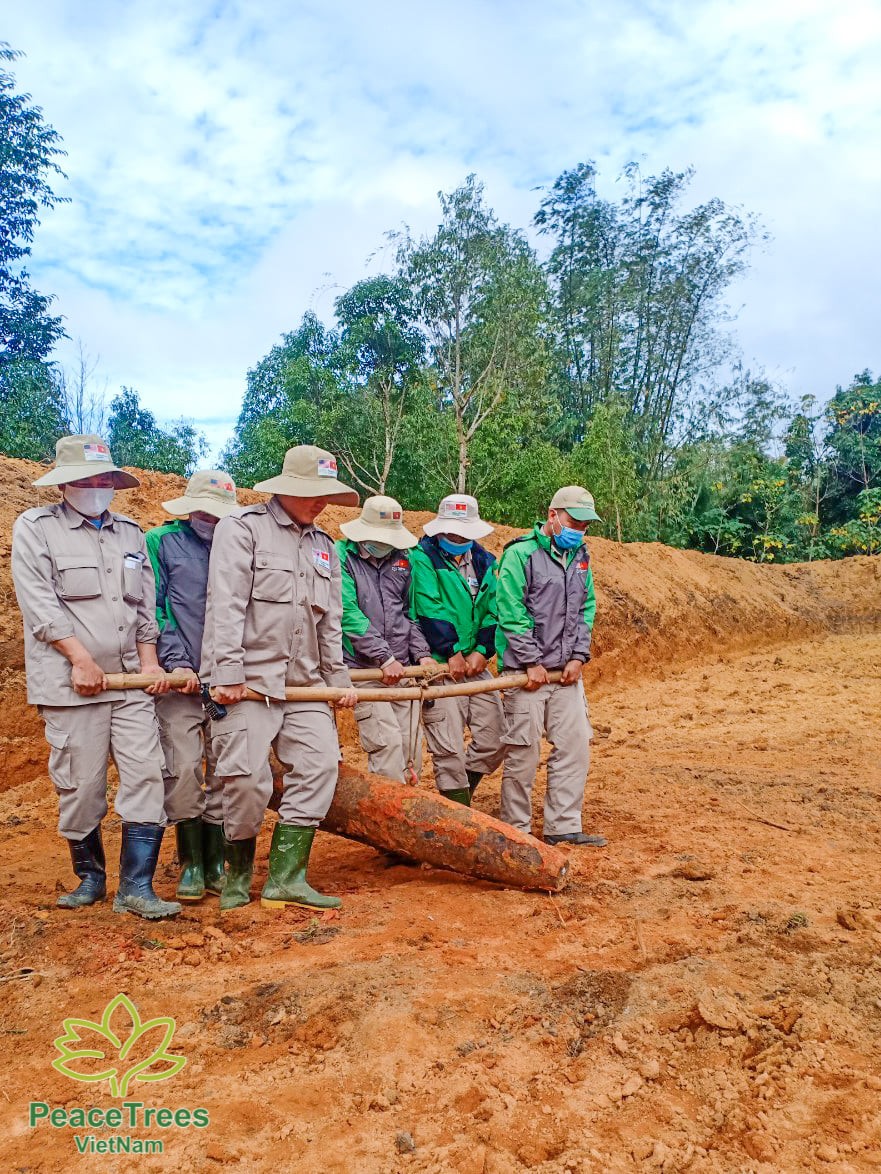 Quang Tri is the most polluted locality in terms of UXOs which are scattered over 81% of its land area, and have killed over 3,430 people and injured 5,100 so far during peace-time.
The success of the mission decreases the risk of explosive ordnance accidents and brings back safe land for people to live and do cultivate.
EOD team/ PeaceTrees Vietnam Quang Tri project receives fund/grant from WRA/U.S. Department of State for its operations in Quang Tri province since 2005 and operates in Huong Hoa and Dakrong districts, focus on EOD and EO clearance, and integrate EO Risk Education into its operation.
According to the Ministry of Labour, Invalids and Social Affairs, the number of bombs and mines left over from the war in Vietnam is about 800,000 tonnes, scattered over about 6.1 million hectares or nearly 19% of the total area of the country. From 1975 to date, more than 40,000 people have died and 60,000 people have been injured due to the detonation of these explosive devices, most of whom were breadwinners of their families or children.
Vietnam is one of countries most contaminated with unexploded ordnances (UXOs).
On the same day, the Military High Command in the Central Highlands province of Lam Dong's Da Huoai district is working with competent agencies to transport a wartime bomb recently unearthed by residents for safe detonation.
The explosive device was detected on Jan. 5 when an excavator was used at its location.
Left over by the U.S. during the war, the bomb, whose detonator remains intact, is over 1.6m long, has a diameter of 30cm, and weights more than 250kg.
In addition to the disposal of the bomb, the competent forces will conduct a search of the surrounding area, looking for explosives still underground to ensure the safety of people.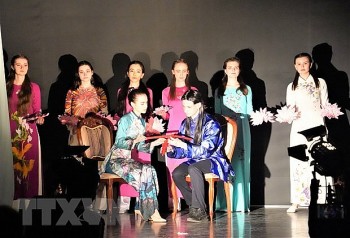 Overseas Vietnamese
Two exchange programmes were held in Russia, attracting manyemany and students of Vietnamese studies from leading universities in Russia.