Russia, Laos offer congratulations to Vietnam on National Reunification Day
The Central Committee of the Lao People's Revolutionary Party (LPRP) has sent a message of congratulations to the Communist Party of Vietnam (CPV) Central Committee while Russian Prime Minister Mikhail Mishustin has sent a message of congratulations to his Vietnamese counterpart Nguyen Xuan Phuc on the occasion of the 45th anniversary of the liberation of the South and National Reunification Day (April 30).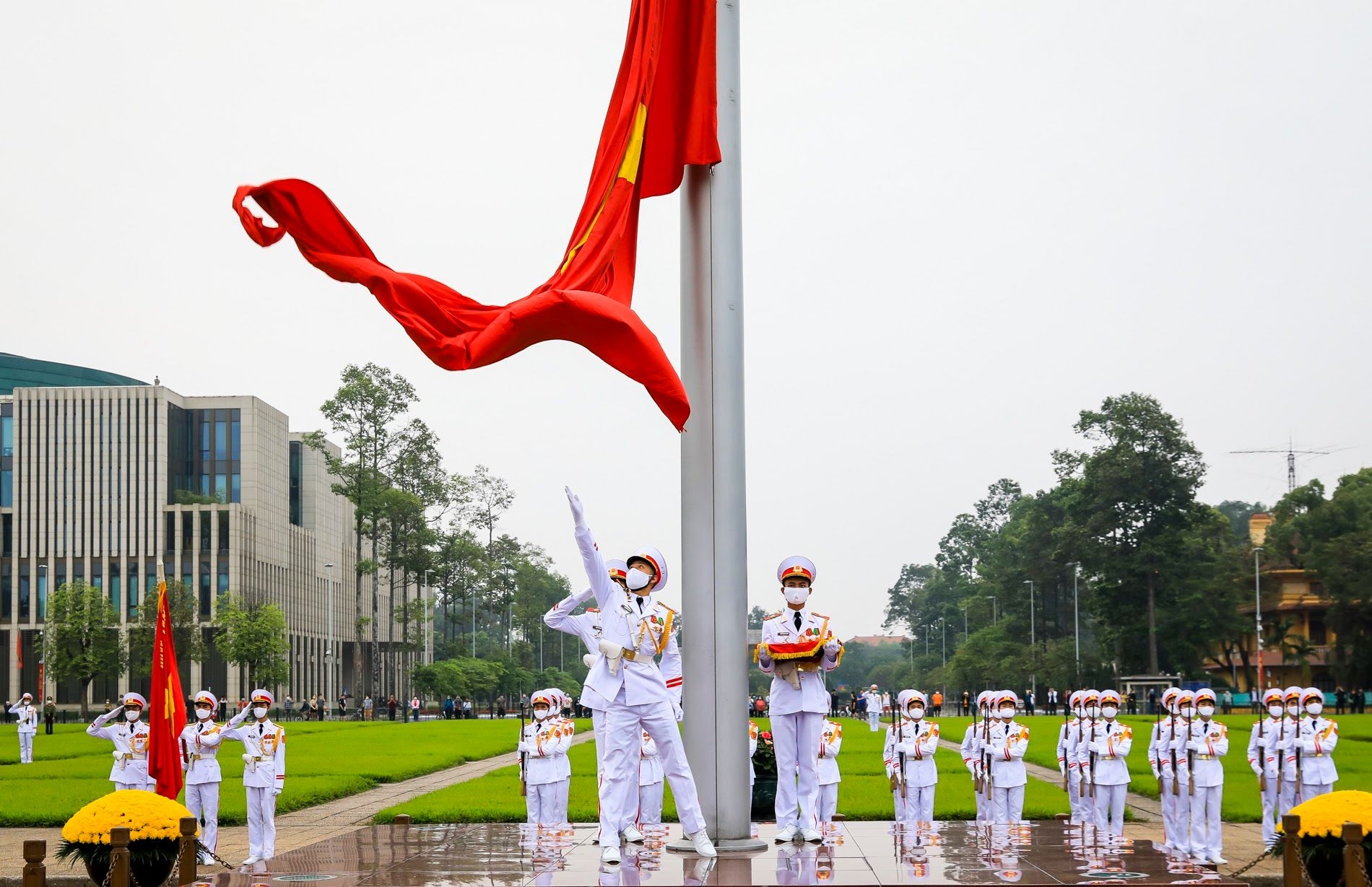 A solemn flag raising ceremony was held on April 30 in Ba Dinh square in Hanoi to commemorate the 45th anniversary of the liberation of the South and national reunification (April 30, 1975 – April 30, 2020). Photo: VTV News
In the message, the LPRP wrote that under the sound and clear-sighted leadership of the CPV and with the great national unity bloc, the Vietnamese people won the glorious victory and the CPV has also shown its important role in the process of national construction and development.
The LPRP and Lao people highly evaluated Vietnam's great and comprehensive achievements in different spheres over the recent past, especially those made during the Doi Moi (Reform) process, the message wrote.
Vietnam's victories have been seen as a source of encouragement for Laos in national defence and development, the LPRP said, expressing its belief that under the leadership of the CPV headed by Party General Secretary and President Nguyen Phu Trong, Vietnam will reap more successes in the time ahead.
The LPRP also stressed the great friendship, special solidarity and comprehensive cooperation between the two Parties, States and people of Laos and Vietnam.
On this occasion, Sunthon Xayachack, Chairman of the LPRP Central Committee's Commission for External Relations, sent congratulations to his Vietnamese counterpart Hoang Binh Quan.
Meanwhile, Russian Prime Minister Mikhail Mishustin highlighted the historic glorious victory as the outcome of the persistent and bravery struggle of the Vietnamese people for independence and freedom.
Russia is proud of standing shoulder to shoulder with its Vietnamese friends during the challenging time, he wrote.
To mark the occasion, Russian Minister of Foreign Affairs Sergei Lavrov also extended greetings to Deputy Prime Minister and Minister of Foreign Affairs Pham Binh Minh.
National Reunification Day marked in Russia

The Consulate Generals of Vietnam in Russia recently held celebrations of the 44th anniversary of the Liberation of South Vietnam and National Reunification (April 30, ...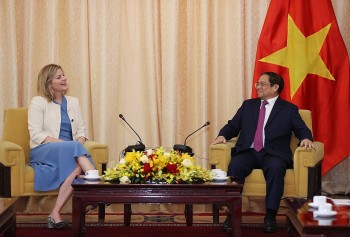 National
The Netherlands committed to cooperate with Vietnam, and together find innovative and sustainable solutions to accelerate green economy transformation.