Tourists sites reopen for national public holiday
A number of tourist sites across Vietnam resume their operation to recieve arrivals including Hoi An and Hue, central Vietnam as the country is celebrating the southern liberation and national reunification day (May 1) and International Labor Day.
Ghenh Da Dia, Phu Yen, Vietnam (Photo: Dana Travel)
Due to Covid-19, series of historical relics and tourist sites nationwide had been forced to close. Not until April 23 when the social distancing order were at ease, did the tourist sites get the green lights from local authorities to reopen and receive visitors, in time for the occasion of National Reunification Day (April 30) and International Labour Day (May 1).
The long list of provinces and cities across the country includes Lao Cai, Cao Bang, Son La, Vinh Phuc, Ninh Binh, Thanh Hoa, Quang Binh, Quang Nam, Phu Yen, Da Lat, Kien Giang. Thua Thien Hue and Hoi An are the two cities reopen right on April 30 morning, Tin Tuc reported.
Accordingly, Municipal and Provincial People's Committee have issued documents allowing those above-mentioned regions to re-open for tourism, as long as preventive measures to prevent and control the COVID-19 are fully-met.
Meanwhile, non-essential business establishments include entertainment complexes, beauty facilities, karaoke, massage, bars, discos, cinemas, festive activities, religious ceremonies at temples, pagodas, churches ... sports tournaments, crowded events in public places, are still at halt. In particular, places of interest, public tourist destinations, business establishments, homestays, establishments offering catering services in the province are allowed to operate again.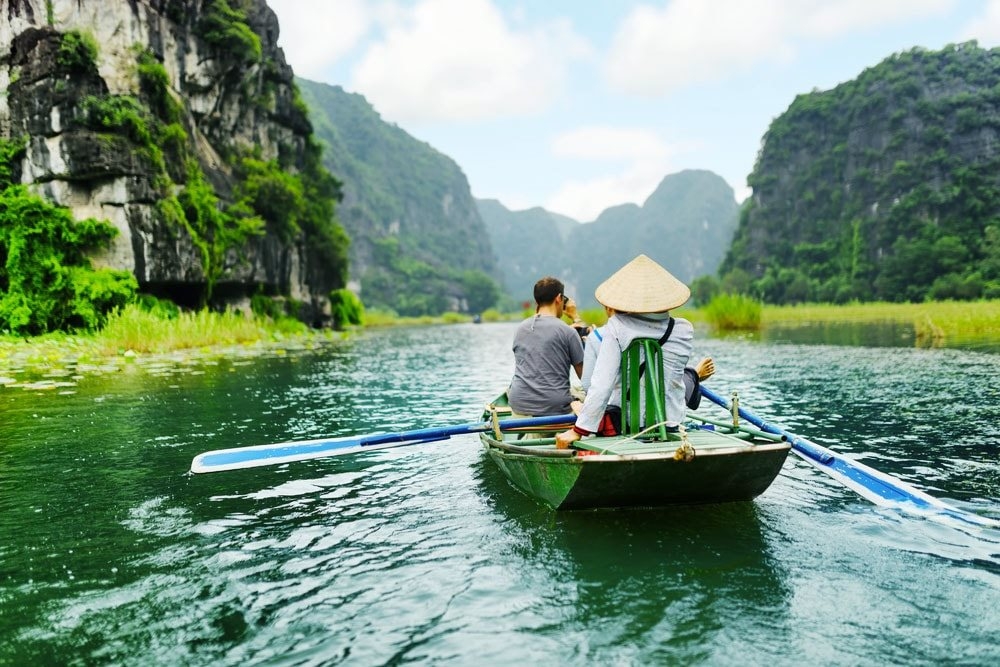 Boating in Trang An, Ninh Binh (Photo: Tai Nguyen Va Moi Truong)
Trang An – Ninh Binh ecotourism site reopened starting April 28, its official website announces. Visitors must wear face masks, take body temperature beforehand, sanitize hands before entering each place of interest.
In Vinh Phuc, famous destinations such as Tay Thien scenic area, Flamingo Dai Lai Resort, Tam Dao tourist area resume activities since April 28.
"Tourist sites in Hue Ancient Ruins will open for visitors starting 7 am April 30", Vo Le Nhat, director of Hue Monuments Conservation Center told Thanh Nien.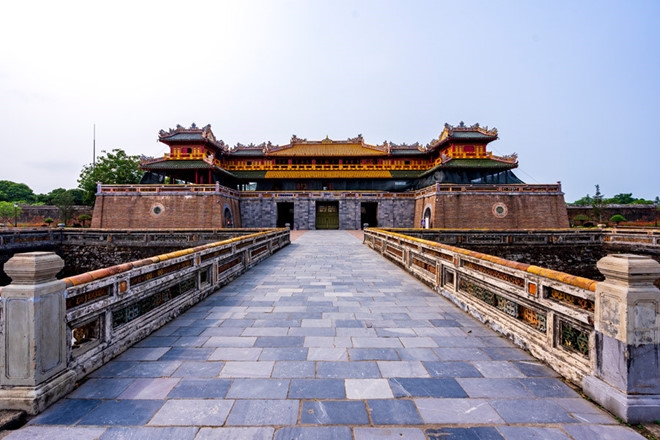 Hue (Photo: Thanh Nien)
Chinese parasol flowers in bloom in Hue (Photo: ViVu)
Accordingly, Hue Monuments Conservation Center will open its doors for visitors to the Inner City and some Royal Tombs areas, with other relics gradually follow suit. Thua Thien Hue province is also advocating for free tickets on April 30 – May 7.
Earlier on March 14, the province has shuttered relics, places of interest to proactively prevent the novel coronavirus.
Tourists visiting the ancient ruins of Hue on this reopening occasion will enjoy the beautiful Chinese parasol flower season in the Royal Palace.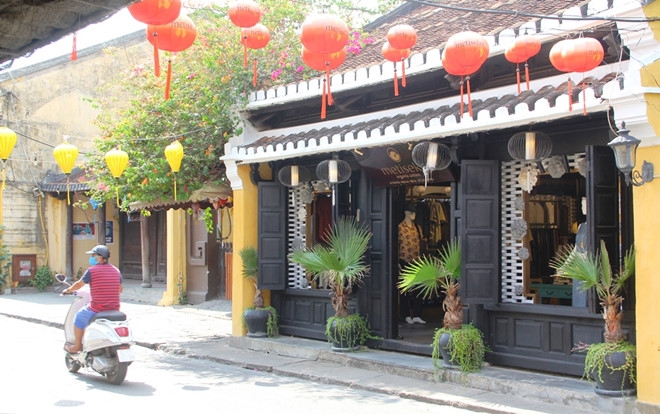 Many ancient houses open, welcoming visitors after a long shut (Photo: Thanh Nien)
Hoi An is another stop in the list to open its door to tourists and offer free tickets on the occasion of National Reunification Day and International Labour Day.
According to Hoi An People's Committee, Hoi An ancient town, Cau Temple, Ong Temple and other attractions outside the old town will also open freely, namely Thanh Ha ceramic village, Tra Que vegetable village, Thanh Nien reported.
National
Vietnam News Today (October 21): Vietnam confirms 3,635 new local Covid-19 cases; Ministries asked to facilitate exit, entry by Vietnamese, foreigners; Winter monsoon to hit northern Vietnam; Vietnam Airlines plans to operate nearly 40 domestic routes.