Anti-epidemic measures remain strict during public holiday
Quarantine and epidemic preventive regulations in the community kept under continuation, especially at tourist attractions during public holidays, the National Steering Committee for COVID-19 Prevention and Control underline.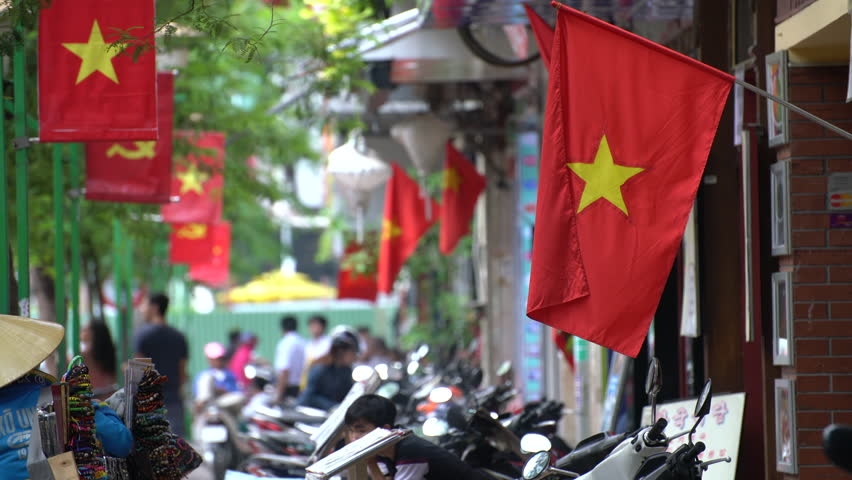 ((Photo: Shutterstock)
Vietnamese citizens are enjoying two consecutive public holidays on the occasion of National Reunification Day (April 30) and International Labour Day (May 1).
The National Steering Committee for COVID-19 Prevention and Control, however, stressed at a meeting in Hanoi April 29 that all citizens must keep following preventive measures against COVID-19 pandemic, including frequently washing hands with soap or hand sanitizer, wearing face masks, keeping a safe distance from each other and avoid large gatherings in public.
Despite the epidemic being put in stricter control in Vietnam with eased social distancing measures, greater efforts should be made to realize effectively the double goal of preventing the disease and ensuring socio-economic development and social security, said Deputy Prime Minister Vu Duc Dam, who is also head of the national steering committee.
It is imperative to strictly keep a check on those who enter Vietnam while continuing to scrutinize regulations on education and tourism in order to ensure safety amid the complicated nature of pandemic, the Deputy PM emphasized.
He also urged the Ministry of Culture, Sports and Tourism and the Ministry of Transport to keep close tabs on and re-evaluate the epidemic situation to refine regulations and guidelines on epidemic prevention pertaining to tourism and transport activities.
Regarding COVID-19 update domestically, Vietnam detected no new case of coronavirus on April 30 morning with the total tally of positive cases staying at 270, marking the 14th day without recording any new community-acquired infections, VOV reported.
Earlier on April 25, Prime Minister Nguyen Xuan Phuc has issued Directive 19, outlining the continued implementation of a range of measures to halt the spread of the novel coronavirus (COVID-19) amid a new context of increased economic and social activity.
The Directive sees PM Phuc ask ministries, ministry-level offices, various People's Committees of provinces, and centrally-run cities to uphold the stance of "fighting the pandemic as if fighting an enemy".
He called on the entire political system and people to continue with all-out efforts to combat the epidemic, whilst simultaneously carrying on to develop production and business activities, noting that Party officials and members, as well as state employees must take the lead by setting an exemplary example in their work, according to VGP.
Accordingly, sanitary work must be prioritized, while festivals, religious, and sporting events remain suspended under the directive. Elsewhere, tourist sites and business establishments, with the exception of those providing non-essential services, can resume operation in tandem with increased safety measures. This is also applicable to public passenger transport services. As for teaching school children, this should be conducted both online and at schools, the directive confirms.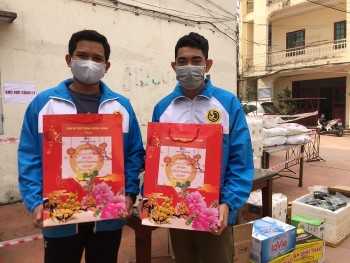 Expats in Vietnam
Vietnam is sending affection to Lao and Cambodian students who stay back in the country for Tet, the traditional New Year holiday which is an occasion for family reunion.