Russian Film Week backs in Hanoi
Vietnamese cultural audiences in Hanoi will be feasted with Russian well-known movies during the Russian Film Week from December 9-13.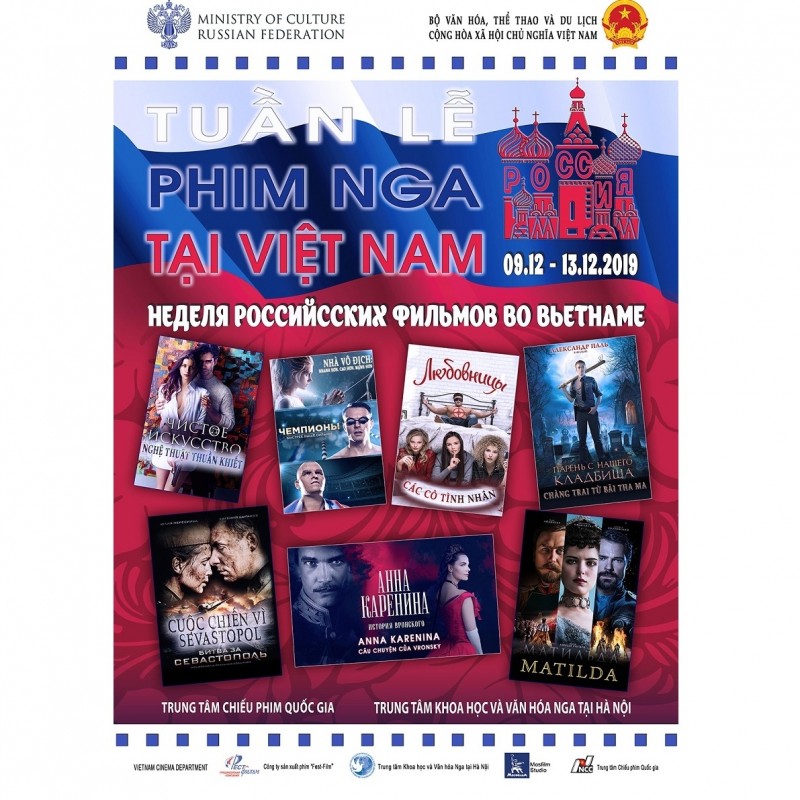 Through films, the Vietnamese public will have many new experiences about the country and people of Russia.
The Russian Film Week in Hanoi officially kicked off on December 9, introducing well-known films of the Russian cinema to Hanoians.
The films includes "Mistresses", "The Guy from Our Cemetery", "Matilda", "Pure Art", "Battle for Sevastopol", "Anna Karenina: Vronsky's Story" and "The Champions: Faster, Higher Stronger".
The Russia's film week aims to promote cultural exchanges and strengthen traditional friendship and cooperation between Vietnam and Russia in the time to come, said Russian Ambassador to Vietnam Konstantin Vnukov.
Director of the Russian Center of Science and Culture in Hanoi, Natalia Shafinskaya said: "Soviet-era films had been loved by many Vietnamese audiences. However, after a long time, Vietnamese people have little chance of knowing Russian films. Therefore, the Russian Film Week in Vietnam is a meaningful event, Vietnamese audience will have an opportunity to better understand the Russian modern life and experience Russian contemporary film industry. All seven films selected for this year's event have won many domestic awards and have attended international festivals in France, Latin America and Asia. The majority of the films are based on real events and depicting the lives of the Russian people today. Therefore, I hope that these films will be well received by Vietnamese audiences."
The films are screened at National Cinema Centre and the Russian Centre of Science and Culture. Free tickets can be picked up at the Russian Centre of Science and Culture./.
Friendship
On March 25, the 92nd anniversary of the founding of the Ho Chi Minh Communist Youth Union took place at the Russian Presidential Academy of National Economy and Public Administration (RANEPA) in Moscow.