Russian-Vietnamese Friendship Association in Primorsky Krai Marks Founding Anniversary
At the Children's Palace of Vladivostok city, a festival "Strengthening friendship" was held by the Russian-Vietnamese Friendship Association in Primorsky Krai province to celebrate its 50th anniversary.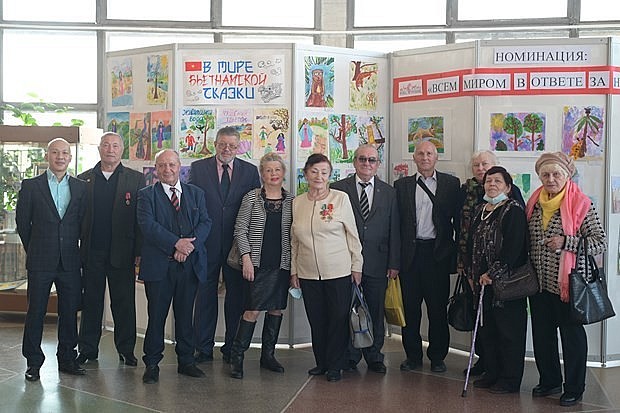 Members of the association pose for a group photo. Photo: VNA
At the event, Deputy Director of Primorsky Krai's department of culture Olga Maximchuk said "language art knows no borders," and expressed hope that more young Russians will visit Vietnam, as well as Vietnamese people visiting Vladivostosk.
On this occasion, the Children's Palace displayed artifacts related to the country and people of Vietnam such as costumes, utensils, and pictures. There are also more than 200 paintings on the topic of Vietnam submitted by Russian students to participate in the competition organized by the association. Along with the exhibition, a spectacular music and dance program was organized.
Russian children performed songs and dances praising the friendship between the two countries and introducing Vietnamese culture. In particular, Vietnamese students at universities in Vladivostok had a performance to introduce Vietnamese ao dai, attracting a lot of attention from guests. The purpose of the event, besides the half-century anniversary of the association, is also to create love for the country and people of Vietnam for the Russian young generation in the Primorsky Krai province.
Half a century ago, workers of five largest firms in Vladivostok and others joined hands to set up a branch of the Soviet Union-Vietnam Friendship Association in Vladivostok so as to support Vietnamese people during the resistance war against the US. The organization changed its name to Primorsky Krai-Vietnam Friendship Association in 1992.
For many years, the association was headed by Alexander Sokolovsky, a professor of the Asia-Pacific department at the Institute of Oriental Studies and International Relations. The association has connected Russian and Vietnamese students with teachers, businessmen and veterans who helped Vietnam during the war as well as those who care about Vietnam.
The highlight and pride of the association is the center for culture and education of Vietnam. For 20 years, this center has been actively working under the leadership of Professor Alexander Sokolovsky. The center introduces Vietnamese history and Russian-Vietnamese relations, Vietnamese culture and teaches Vietnamese to everyone.
Russian students studying Vietnamese, Vietnamese teachers, students from Far Eastern Federal University and other universities in Vladivostok participated in performances at the Golden Lotus theater. They performed Vietnamese folk, modern folk songs, dances and staged classical works of Vietnamese literature. Friendship dinners are held here, as well as Vietnamese national holidays, various seminars and exhibitions.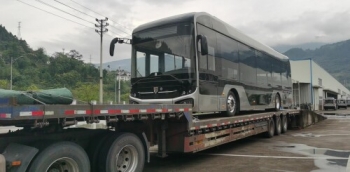 Economy
Ev Dynamics (Holdings) Limited is a pioneer and a prominent player in China's new energy commercial vehicles market, as well as a whole-vehicle manufacturer of specialty passenger vehicles and new energy passenger vehicles.