Rustic, charming reddish peony fence colors the small house
A long, neatly-trimmed peony fence that envelopes a small house in Kien Giang province has recently garnered Vietnamese netizens' attention. The red flower carpet turns the house into a scene from a fairy tale.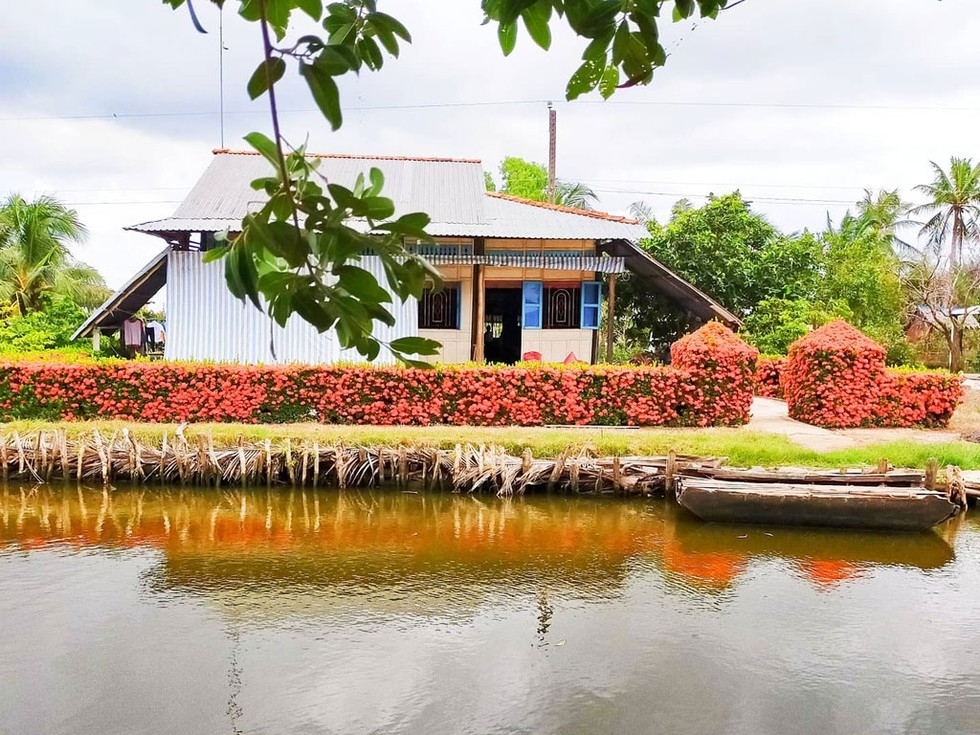 The red fence envelopes the house (Photo: Thanh Nien)
The owner of the unique flower fence is Mr. Truong Van An, who lives in Vam hamlet, Dong Hung B commune, An Minh district, the southern province of Kien Giang.
According to An, he started growing the peony fence some 18 years ago. However, as it's not easy at first as there were no enough seedlings to sow around his house. He then had to ask around for branches of peony and pin them into the ground, waiting for the flower to sprout.
"The success rate was not very high, thus I had to patiently wait years to grow enough peony for the fence", Mr. An was quoted by Thanh Nien.
The peony fence enveloping the house stretches for 30m in length, 70cm in height and 560cm in width. An attentively tends the flowers and often let them bloom twice a year.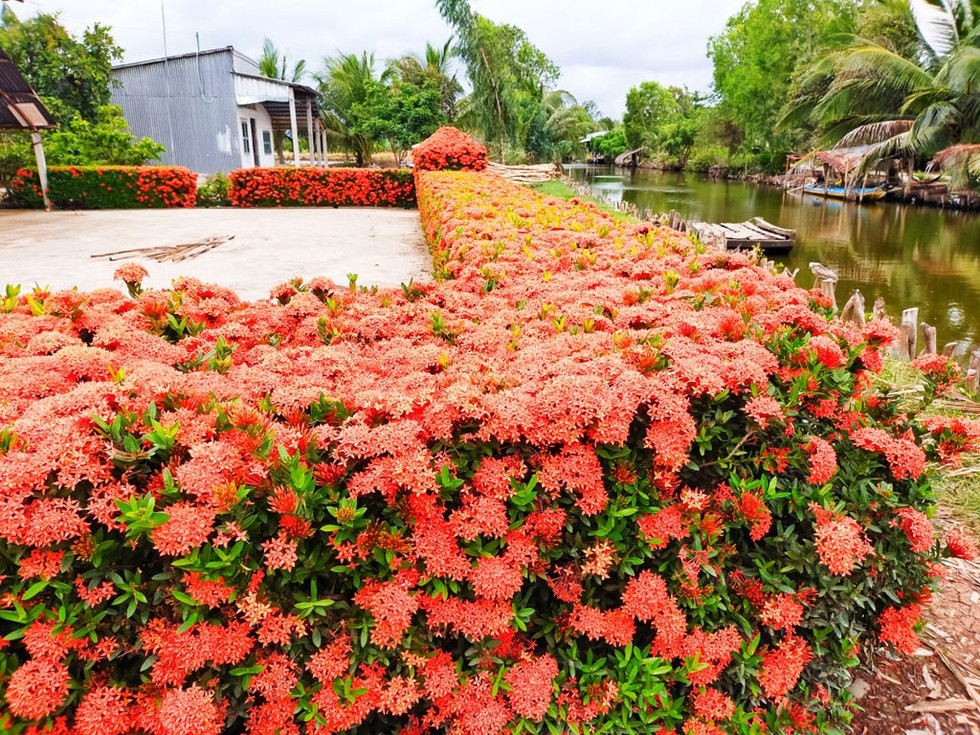 (Photo: Thanh Nien)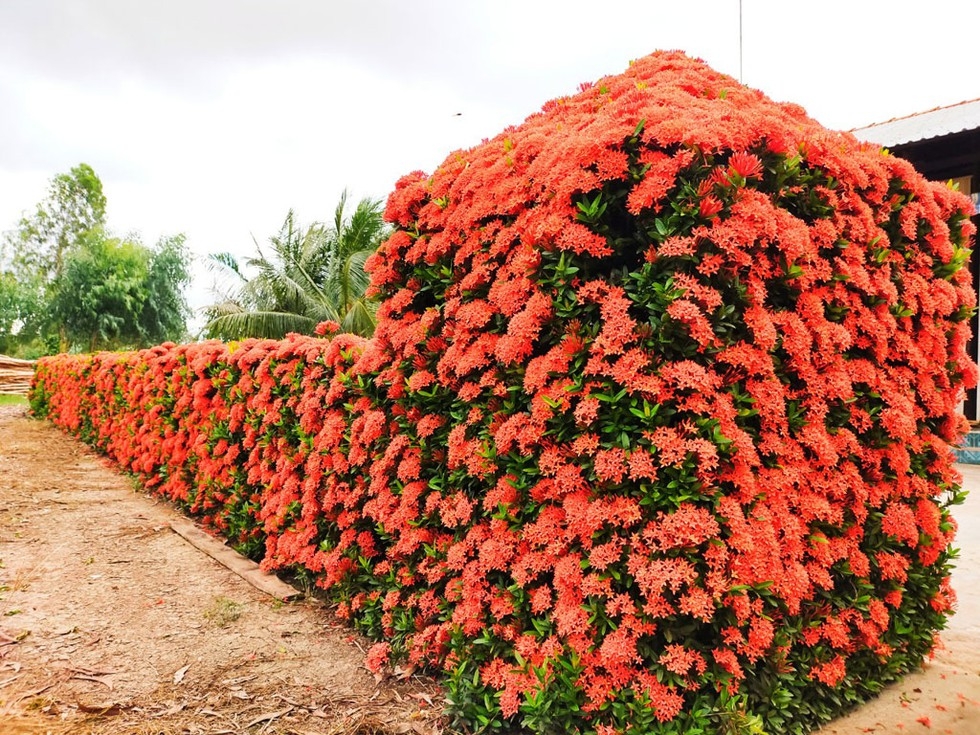 (Photo: Thanh Nien)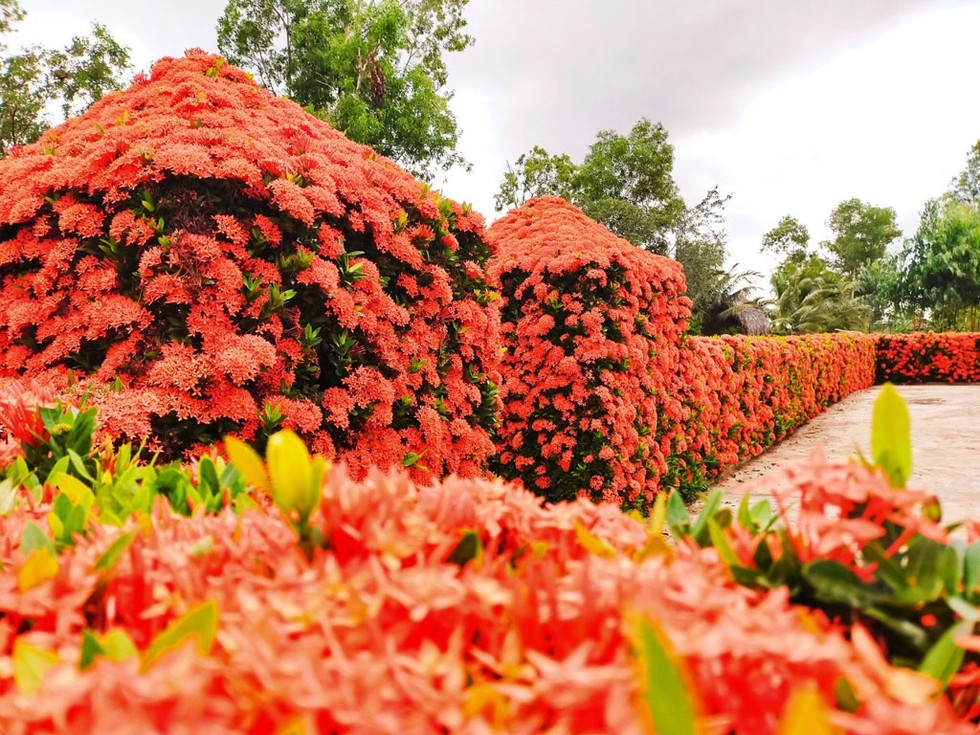 (Photo: Thanh Nien)
"The peony flowers oftentimes in bloom for around 2 months before withering. To have such a beautiful flower fence, I have spent a lot of time tending and pruning in my own secret way", he added.
Given the special terrain, it's not easy to grow flowers and ornamental plants, let alone making such an eye-catching fence neatly-trimmed every day and looks gorgeous when in bloom. Mr. An said that many people had tried to recreate his flower fence but couldn't as the process required a lot of patience and finesses.
The crystallization of skillful hands and the flowers that represent wealthiness and prosperity has brought an impressive highlight for the small, tranquil village in Kien Giang.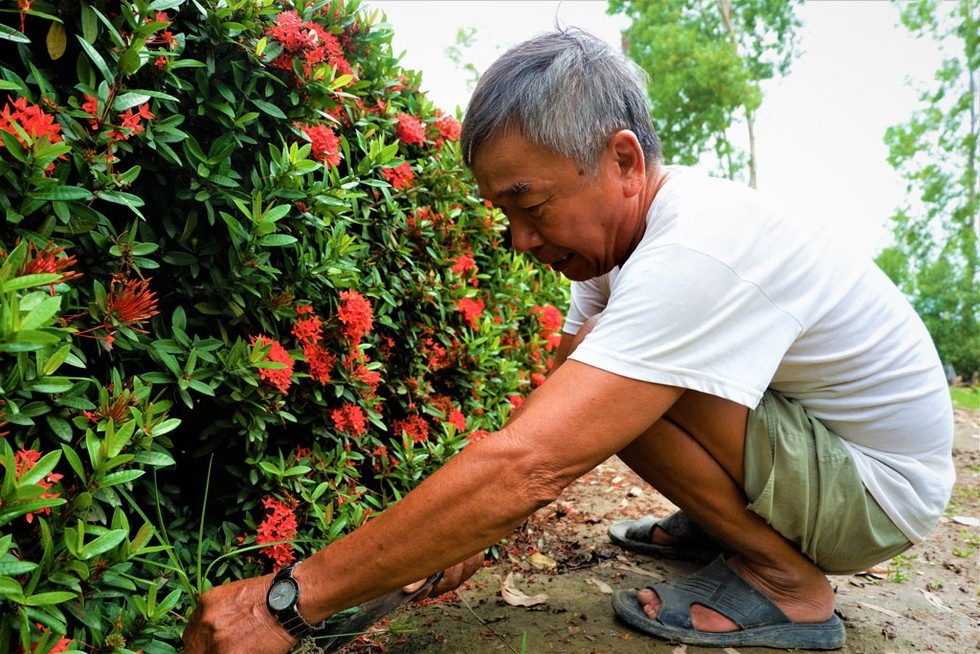 Mr. An taking care of the flowers (Photo: Thanh Nien)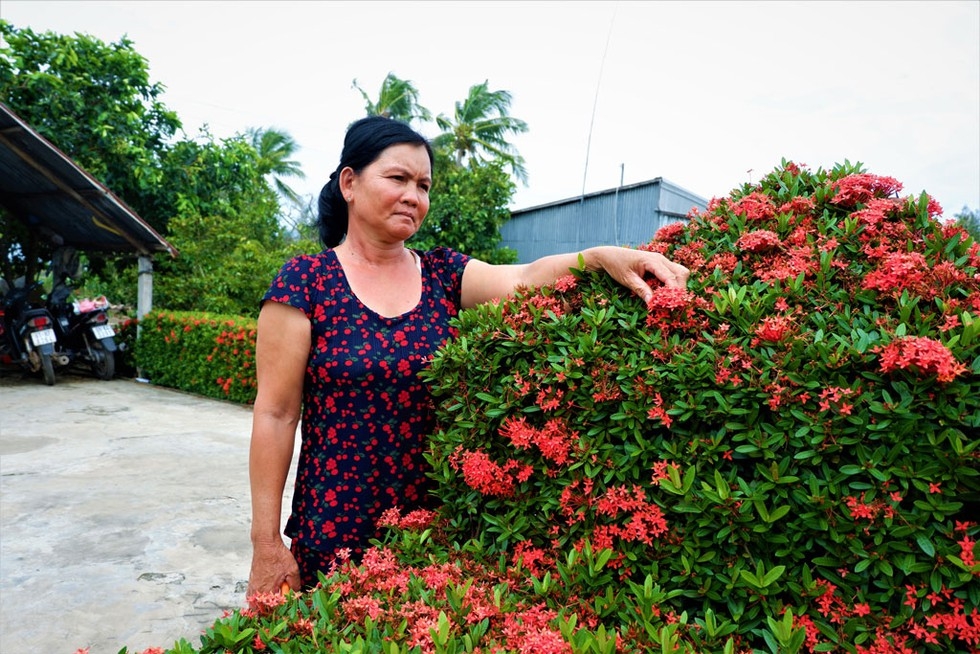 (Photo: Thanh Nien)