Scientists fear potential wave of COVID-linked brain damage
Scientists warned of a potential wave of coronavirus-related brain damage as new evidence suggested COVID-19 can lead to severe neurological complications, including inflammation, psychosis, and delirium.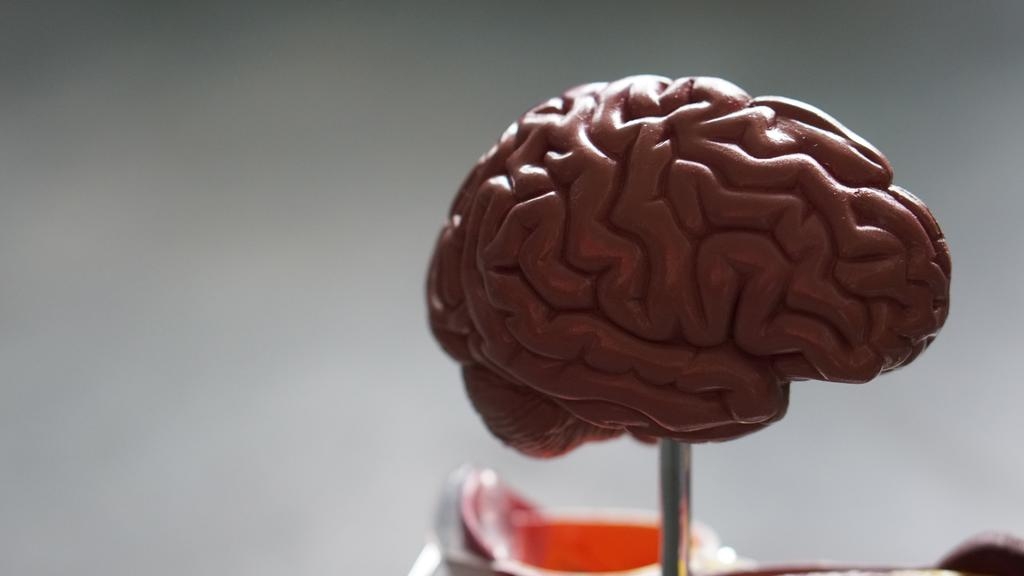 Neuroscientists and specialist brain doctors say emerging evidence of Covid-19's impact on the brain is concerning. Photo: Unsplash/Robina Weermeijer
Scientists have raised the prospect of a brain damage "epidemic" after detecting an increase in life-threatening inflammation linked to coronavirus.
Experts have described a fourfold increase since the start of the crisis in acute disseminated encephalomyelitis (ADEM) - a rare and sometimes fatal complication normally found in children.
Some of the patients, all of whom had confirmed or suspected Covid-19, were not otherwise suffering serious respiratory symptoms.
Writing in the journal 'Brain', the scientists at University College London's Institute of Neurology called for systematic surveillance of complications as a result of the virus.
They highlighted the outbreak of encephalitis lethargica in the years after the 1918 Spanish Influenza pandemic. The so-called "sleepy sickness", which left some victims in a statue-like condition, motionless and speechless, was thought to affect several million.
The new study identified 43 suspected or confirmed coronavirus sufferers aged between 16 and 85 who were treated at the specialist unit in University College Hospital in London. Researchers identified 10 cases of transient encephalopathies - a temporary brain dysfunction - with delirium, which corresponds with other studies finding evidence of delirium with agitation.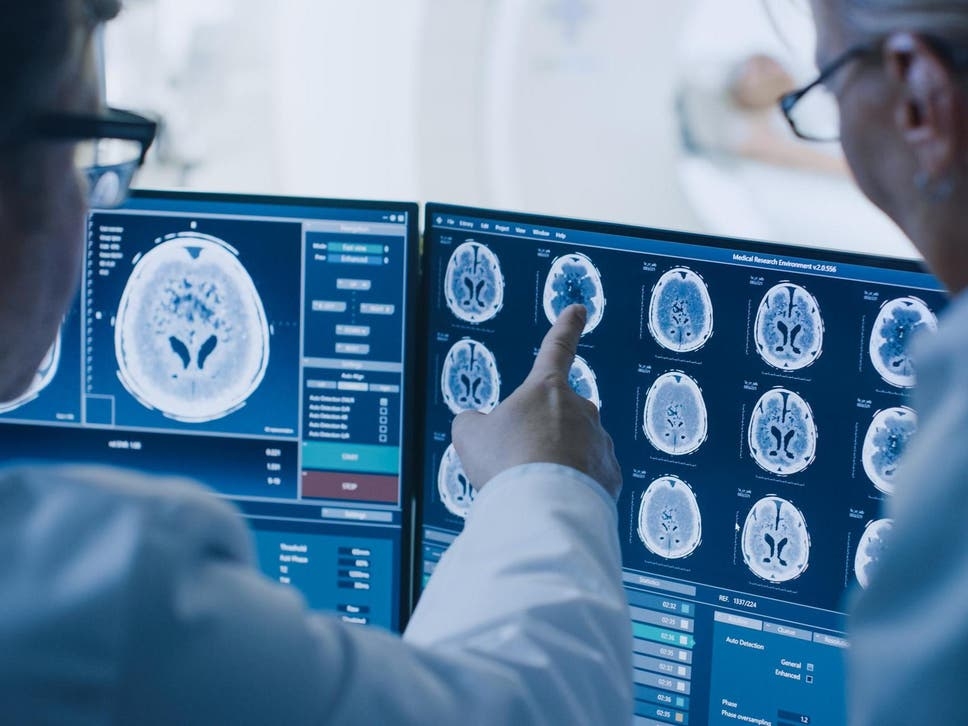 Further research on the neurological conditions linked to coronavirus needed, said scientists. Photo: Getty Images/iStockphoto
There were also 12 cases of brain-inflammation, eight cases of strokes, and eight others with nerve damage, mainly Guillain-Barre syndrome.
Nine of the 12 cases of those with brain inflammation conditions were diagnosed with ADEM, which is known to be triggered by viral infections.
The team in London normally sees about one adult patient with ADEM per month, but that increased to at least one per week.
Dr Ross Paterson, joint first author of the paper, said: "Given that the disease has only been around for a matter of months, we might not yet know what long-term damage Covid-19 can cause.
"Doctors need to be aware of possible neurological effects, as early diagnosis can improve patient outcomes. People recovering from the virus should seek professional health advice if they experience neurological symptoms," he added.
The virus causing Covid-19, SARS-CoV-2, was not detected in the cerebrospinal brain fluid of any of the patients tested, suggesting the virus did not directly attack the brain to cause the neurological illness.
In some patients, the researchers found evidence the brain inflammation was likely caused by an immune response to the disease.
Medscape recently reported a new review published in the Journal of Alzheimer's Disease outlines a three-stage classification of the impact of COVID-19 on the central nervous system and recommends hospitalized patients with the virus all undergo MRI to flag potential neurologic damage and inform postdischarge monitoring.
In stage 1, viral damage is limited to epithelial cells of the nose and mouth, and in stage 2 blood clots that form in the lungs may travel to the brain, leading to stroke. In stage 3, the virus crosses the blood–brain barrier and invades the brain.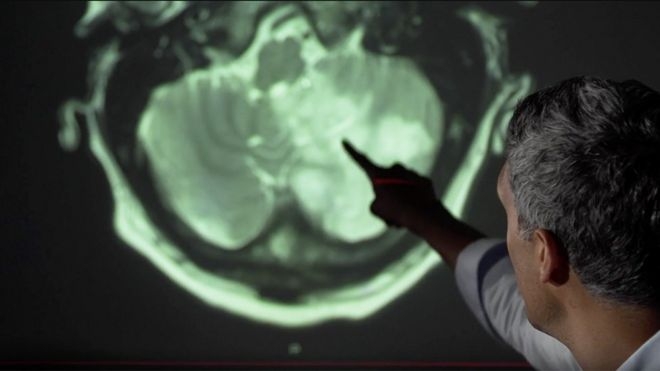 A neurologist points out brain damage on a scan. Photo: BBC
Independent IE, Med Scape, Straits Times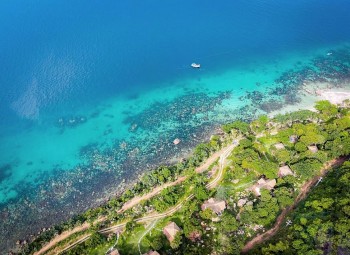 Travel
Vietnamese Ministry of Culture, Sports, and Tourism has issued a plan to stimulate travel demand, restore the tourism industry, and resume travel activities in late 2021 and early 2022.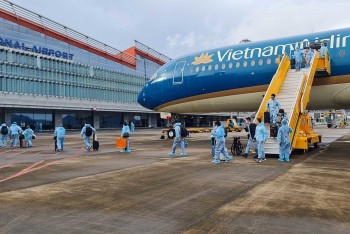 National
Vietnam News Today (September 27): HCM City expects a special mechanism for new normal; UNICEF speaks highly of Vietnam's priority to Covid-19 orphans; Vietnam considers mutual recognition of vaccine passport with select countries; Central Vietnam province prepares to welcome foreign tourists starting November.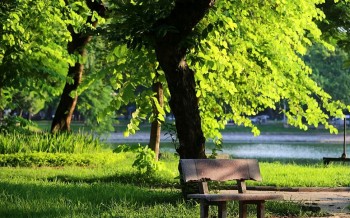 Travel
As Hanoi enters autumn, the atmosphere turns cool and relaxing. Hanoi's streets become more poetic with the clear blue sky and golden sun rays leaking through the leaves.