SCMP: Karaoke a 'public No 1 enemy' in Vietnam and Asian countries
The prestigious has recently run an article detailing the so-called "karaoke torture" in Vietnam and other Asian countries, saying loud karaoke parties have led to certain "violent reactions".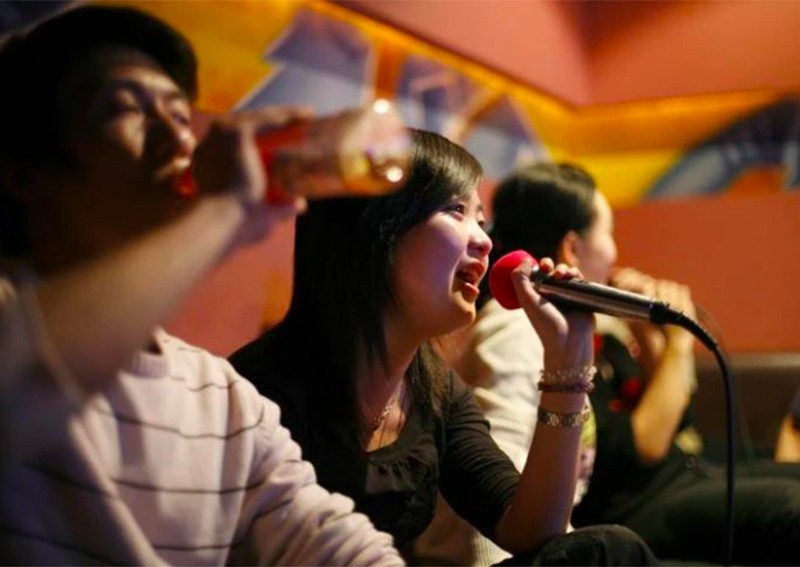 (Photo: Reuters)
The reporter from South China Morning Post has interviewed Nguyen Minh Giang, a 33-year-old Vietnamese resident in Ho Chi Minh city on the karaoke situation in her neighborhood.
''When people sing on the other side of the river at night, people in my apartment building on this side curse,'' said the footwear company employee, adding that the karaoke singing in her own neighborhood is so frequent she now knows her neighbors' favorite songs and musical genres.
According to Giang, the singing occurs both during the day and at night, typically from about 2:30 pm to 6 pm during weekdays and for longer on weekends. The karaoke session with the given time frame has been going on for over two years, which "made it difficult for me to talk to people in my house and to rest".
SCMP said while Vietnam has achieved success in containing the COVID-19 pandemic, it has been plagued by another pandemic for years: excessively loud karaoke singers.
"If motorbike honking is the anthem of Vietnam's everyday life, the sound of karaoke singing is the chorus - disorderly and repetitive, and grating on the nerves of those who are forced to listen to it", the news outlet comments.
Karaoke parlors renting out private rooms by the hours and karaoke vendors are seen everywhere. At home, many family parties morph into karaoke singing sessions.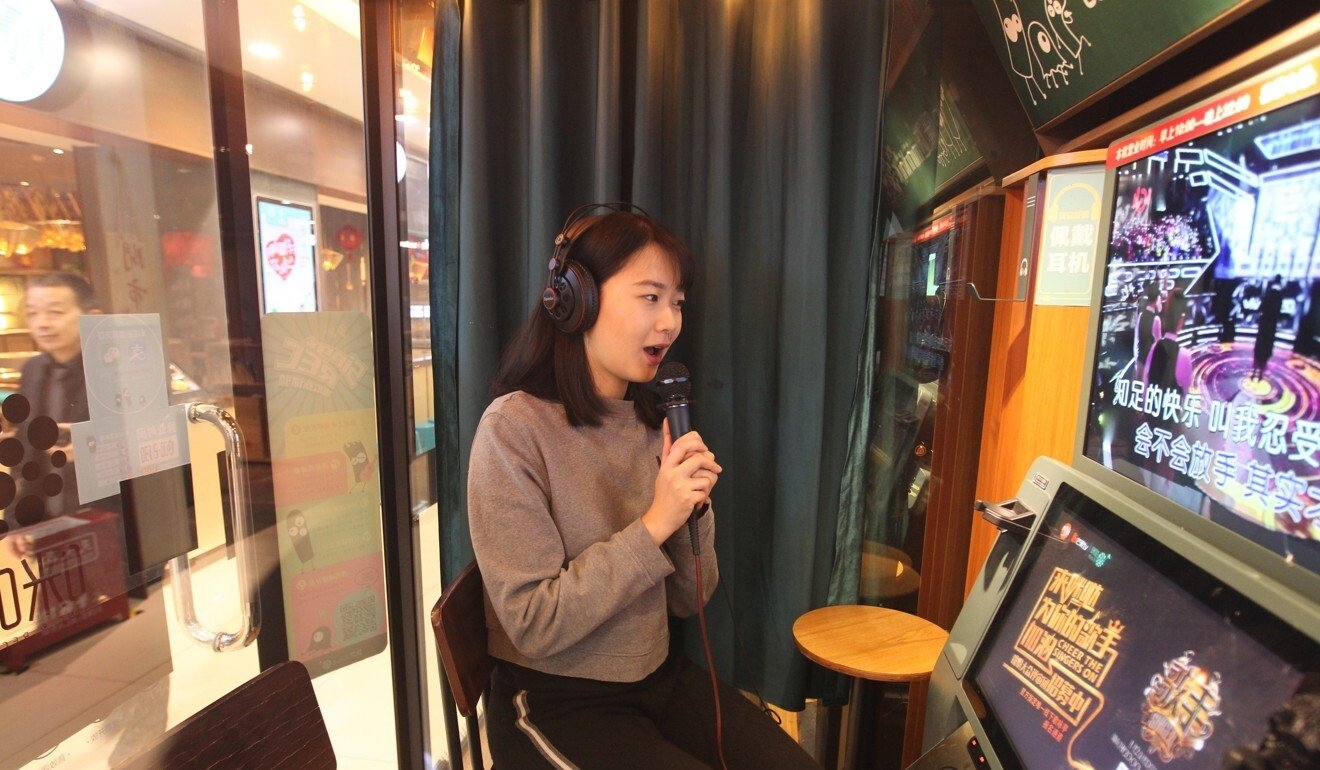 Karaoke, thought to have originated in Japan in the 1970 and which means "empty orchestra" in Japanese, can now be found in every corner of the globe, but it is especially popular in Asia.
Even though it is sometimes associated with out-of-tune, sometimes drunken singers, the authors of the 2007 book Karaoke: The Global Phenomenon said it took on culturally specific meanings wherever it occurred. In China, for example, karaoke binds entire families together, helping them close generation gaps as modern life threatens the traditional extended family structure, they said.
In Japan, older Japanese women built and maintained social relations through their common pursuit of karaoke, according to a 2019 study published by the National University of Singapore. In Europe and the US, karaoke has become common in bars and pubs.
But many times the karaoke parties become acoustic attacks on others, provoking them to violent extremes in some cases. And now, academics and politicians have joined regular citizens in calling for action - not only in Vietnam but throughout Southeast Asia.
Last November, social media users expressed sympathy instead of derision for a man in the capital, Hanoi when he was arrested for throwing petrol bombs at his neighbors who continued blasting karaoke tunes in spite of his complaints. In October 2019, a man in the central city of Hue stabbed his neighbors, with the help of two friends, after they failed to get them to turn down the volume on their karaoke session. Another stabbing over loud karaoke occurred in Ben Tre province in the Mekong Delta in March of the same year.
In Ho Chi Minh City, city chairman Nguyen Thanh Phong said during a city council meeting last month that he had received numerous complaints from residents about karaoke noise pollution, especially after 10 pm, and requested that local authorities take action. Last week, the city administration said it planned to end karaoke noise pollution this year, starting with an awareness campaign that would last until May, followed by the ticketing of violators.
Potential health dangers
As reported by SCMP, there is yet any specific impact of karaoke noise on public health, however, noise pollution, in general, is considered a serious menace in Vietnam.
A 2017 study by the National Institute of Occupational and Environmental Health found that between 10 and 15 million people in Vietnam, out of a population of 96 million, were regularly exposed to excessive noise. Noise levels at numerous spots in both Hanoi and Ho Chi Minh City, the two largest metropolises, were significantly beyond the safe 70-decibel level, the study said.
There are currently two regulations targeting noise polluters. The first, issued in 2013, states noise offenders can be punished by fines ranging from 100,000 Vietnamese dong (S$5.40) to 300,000 dong. However, critics said the penalties are too small and rarely enforced.
The second rule, which came into effect three years later, penalizes polluters based on their decibel levels with fines of up to 160 million dong.
The Ho Chi Minh City authority is currently asking localities to start cracking down on those making karaoke noise, planning to end the pollution by year-end.
Vo Van Hoan, vice chairman of Ho Chi Minh City People's Committee made the statement at the meeting on March 9 morning. Accordingly, the city will first launch an awareness-raising campaign until May while completing legal policies to deal with noise violations. No punishment will be made during this phase.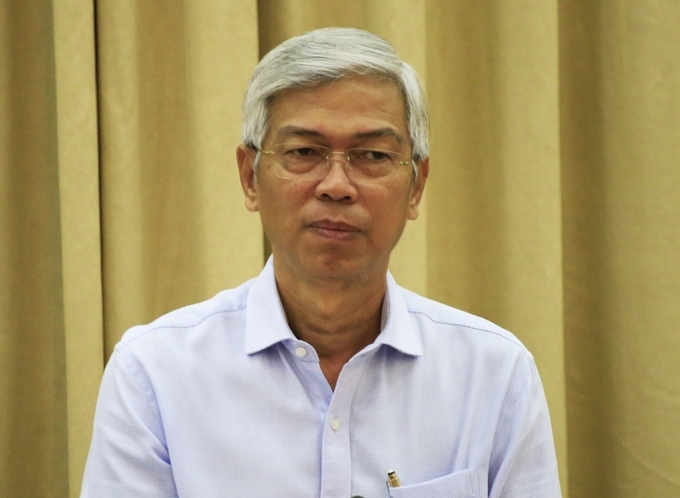 Vo Van Hoan, vice chairman of Ho Chi Minh City People's Committee (Photo: VNE)
Starting June, noise violators might face an administrative penalty of VND 1 mil – 160 mil (US $43.29 – 6,927). "By that time, regulations have all been set. The government must crackdown on all violated individuals and organizations for the good of the community", Hoan was quoted by VNE, stressing that the city's aim was to end karaoke noise pollution by the end of 2021.
Nguyen Thi Thanh My, deputy director of the Department of Natural Resources and the Environment, said noise pollution in the city is mainly caused by karaoke services, bars, dance clubs, or malls. She also voiced her concern over paltry fines which might probably not effective in deterring law-breakers and can only be applied if the violations happen within certain time frames.