Cat Cat village among most beautiful places should be visited post COVID-19, SCMP
Recently, South China Morning Post has suggested seven most beautiful villages around the world that tourists should visit post the COVID-19 pandemic. Cat Cat village in Sa Pa, Lao Cai, Vietnam is included among them.    
Cat Cat village
SCMP described "Cat Cat village is situated in the breath­takingly beautiful Muong Hoa valley, in northern Vietnam, a region of rugged peaks, rivers and rice terraces populated by the Hmong people."
From the province's Sa Pa Town, visitors find it very easy to reach this beautiful village by walking around 2km towards the Fansipan Mountain. The venue is an ideal destination for those who love to explore the life in the mountainous area.
Visiting Cat Cat, tourists will be impressed by the peacefully picturesque sceneries. People can easily catch sight of women sitting in front of the loom with colorful pieces of brocade, while children playing around with pets or even livestock. From the plain brocade, then women can carefully dye them with special leaves and embroider beautiful patterns of flower and animal on them. Moreover, many residents of Cat Cat Village are also skillful at manipulating sophisticated gold and silver jewelry.
The original architect of H'Mong people is interesting as well. Their house typically contains three rooms with three doors and po mu wood roof, while the walls' material is sawn timber. There are other indispensable parts of the house such as altar, kitchen, places for keeping food and sleeping.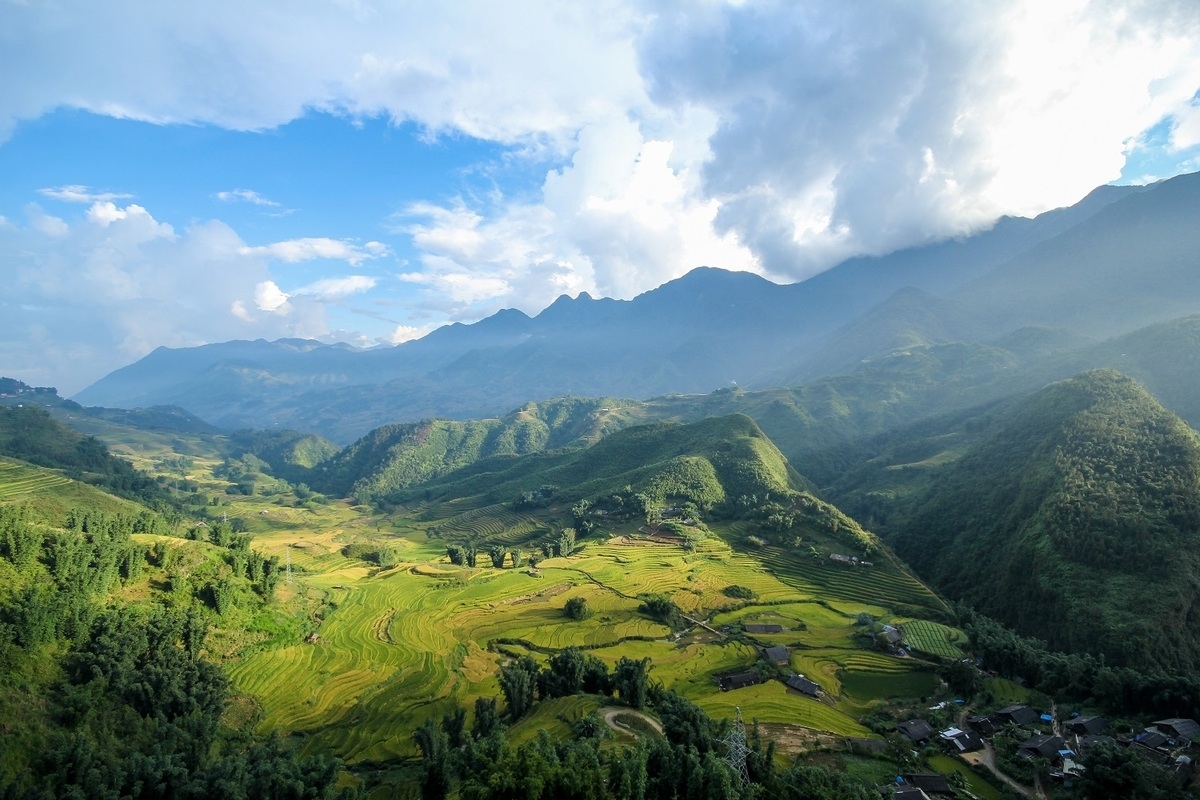 Photo: Sathianpong Phookit/Shutterstock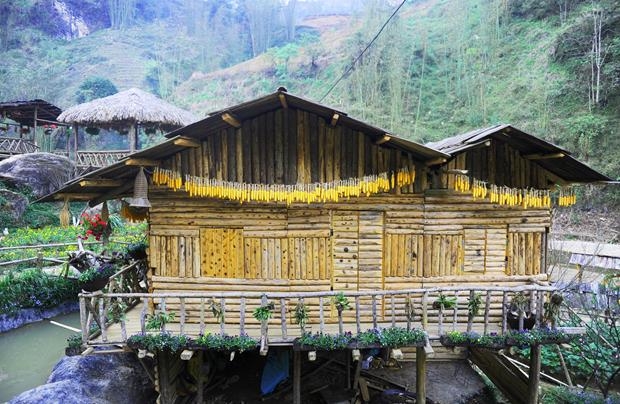 A traditional house of the H'Mong ethnic group. Photo: Da Nang Today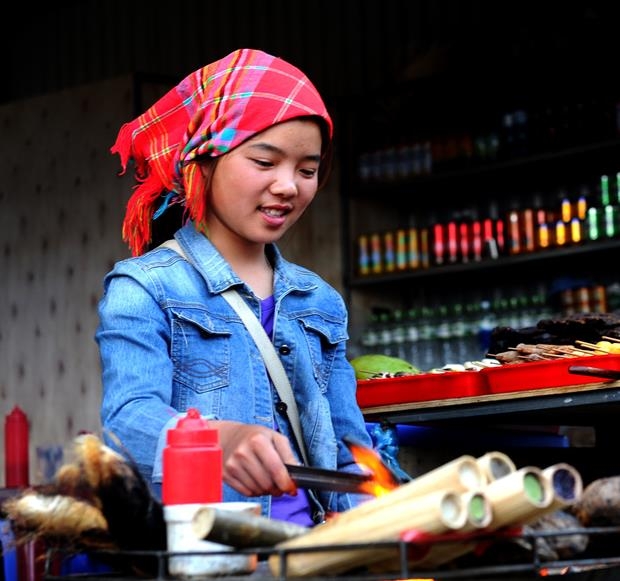 An ethnic H'mong girl preparing some traditional cuisines to serve visitors. Photo: Da Nang Today
Hongcun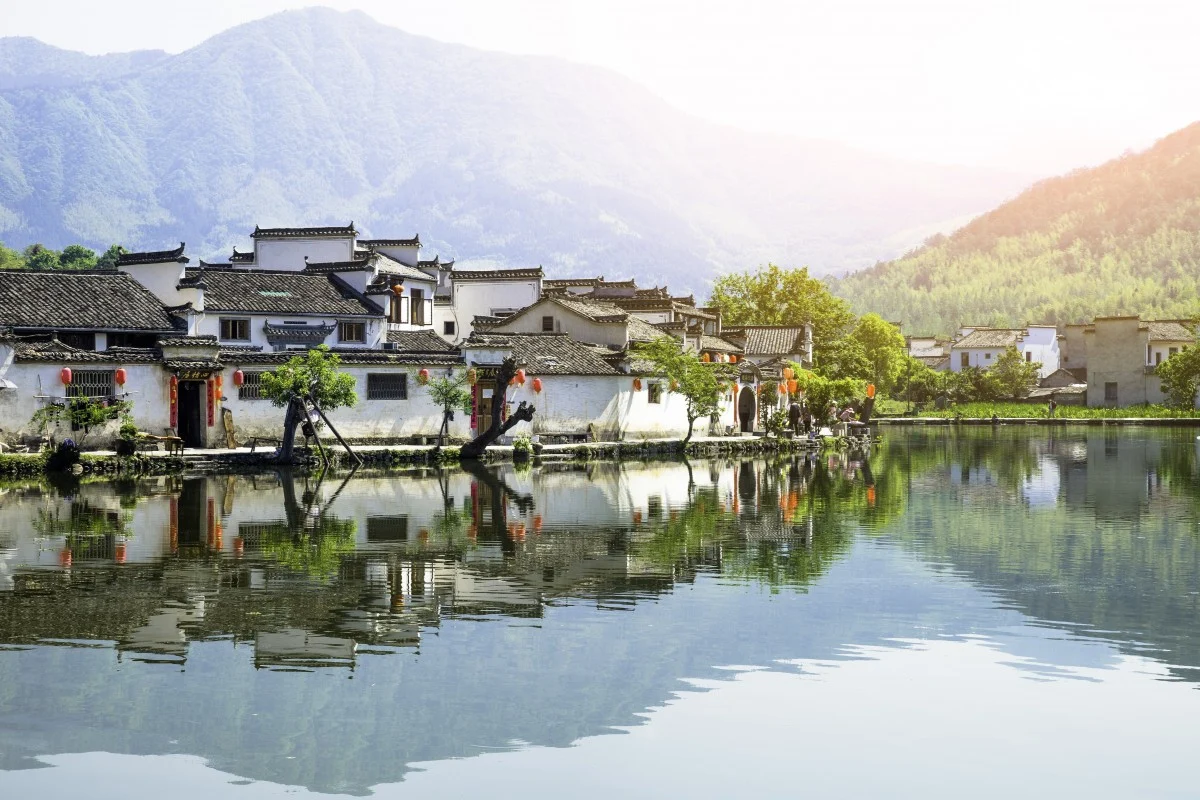 Hongcun, in China's Anhui province. Photo: Shutterstock
Unesco World Heritage-listed Hongcun, in China's Anhui province, is another village mentioned by SCMP. A watercolour painting come to life, the village was built 900 years ago in the shape of an ox, with Leigang Hill as the head.
Dwellings are connected by a network of waterways that feed into Nanhu (South Lake) and Yuezhao (Moon Pond) that is illuminated by rows of lanterns each evening. Hongcun is one of many candidates for the title of Venice of the East and served as a backdrop for several scenes in the Oscar-nominated film.
Nusfjord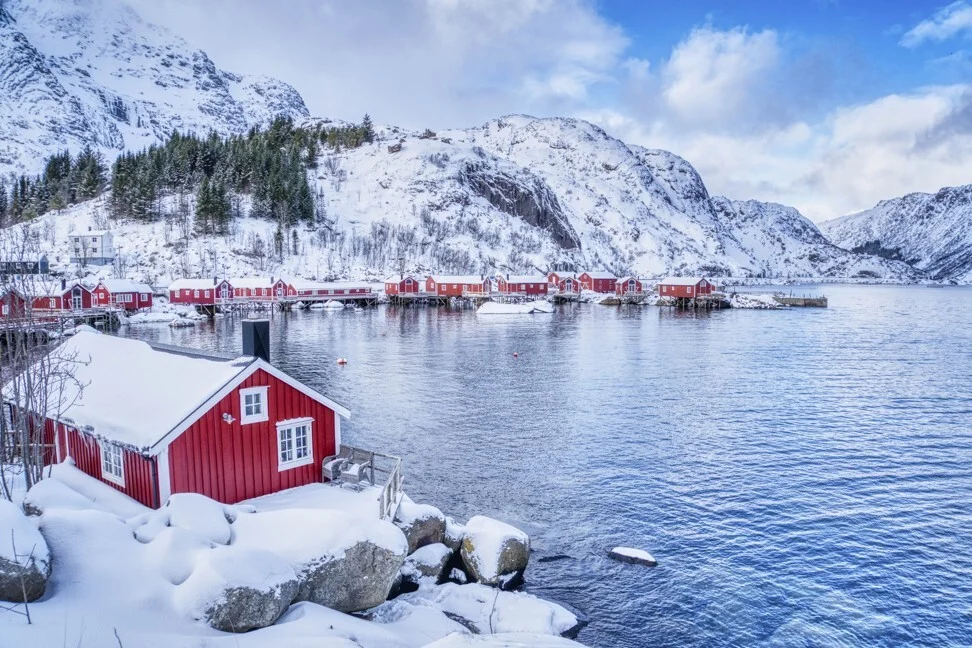 Nusfjord, in Norway's Lofoten Islands. Photo: Shutterstock
Nusfjord is an immaculately preserved fishing village in Norway's bewitching Lofoten Islands. "Historical buildings that are the attractions on a DIY village walking tour include the general store, a cod liver oil factory, a blacksmith, a smokery (for smoking salmon) and a whaling museum. A coastal hiking trail links Nusfjord with the tiny settlement of Nesland. Allow five hours to complete the round trip," SCMP wrote.
Huai Sua Tao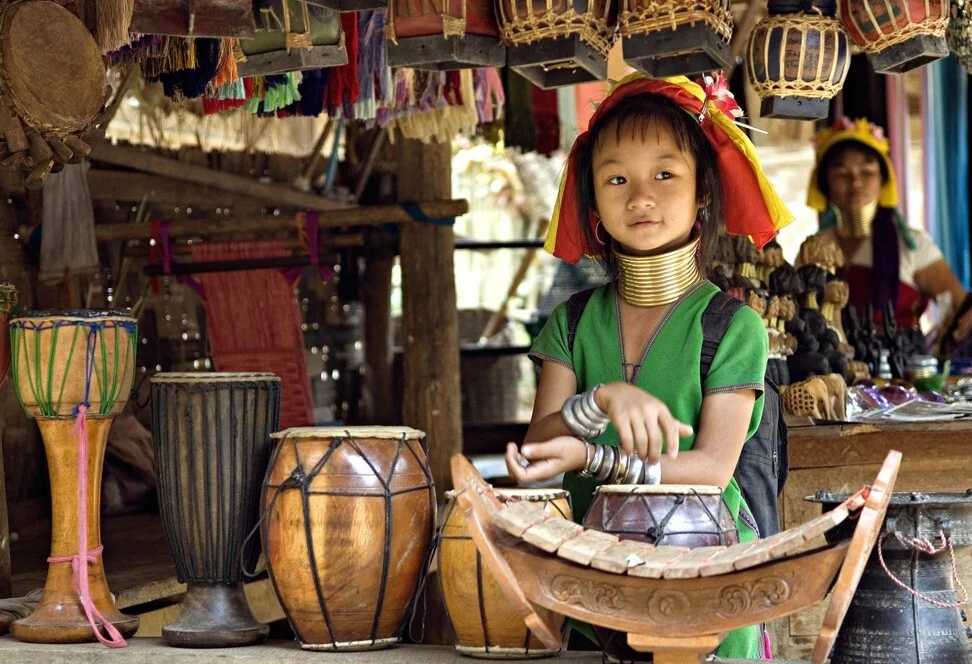 A "long neck" girl in Thailand. Photo: Getty Images
Huai Sua Tao is one of Thailand's many "long neck villages". The inhabitants are Kayan tribe members whose families escaped conflict in Burma (now Myanmar) during the 1980s and were settled in refugee camps.
Females traditionally wear heavy brass rings to elongate their necks in the pursuit of beauty and it wasn't long before these so-called giraffe women became a tourist attrac­tion. For every insensitive visitor who pokes fingers into the neck rings and generally objectifies the women there are others who feel deeply uncomfort­able on realising they have booked a tour of a human zoo.
Supai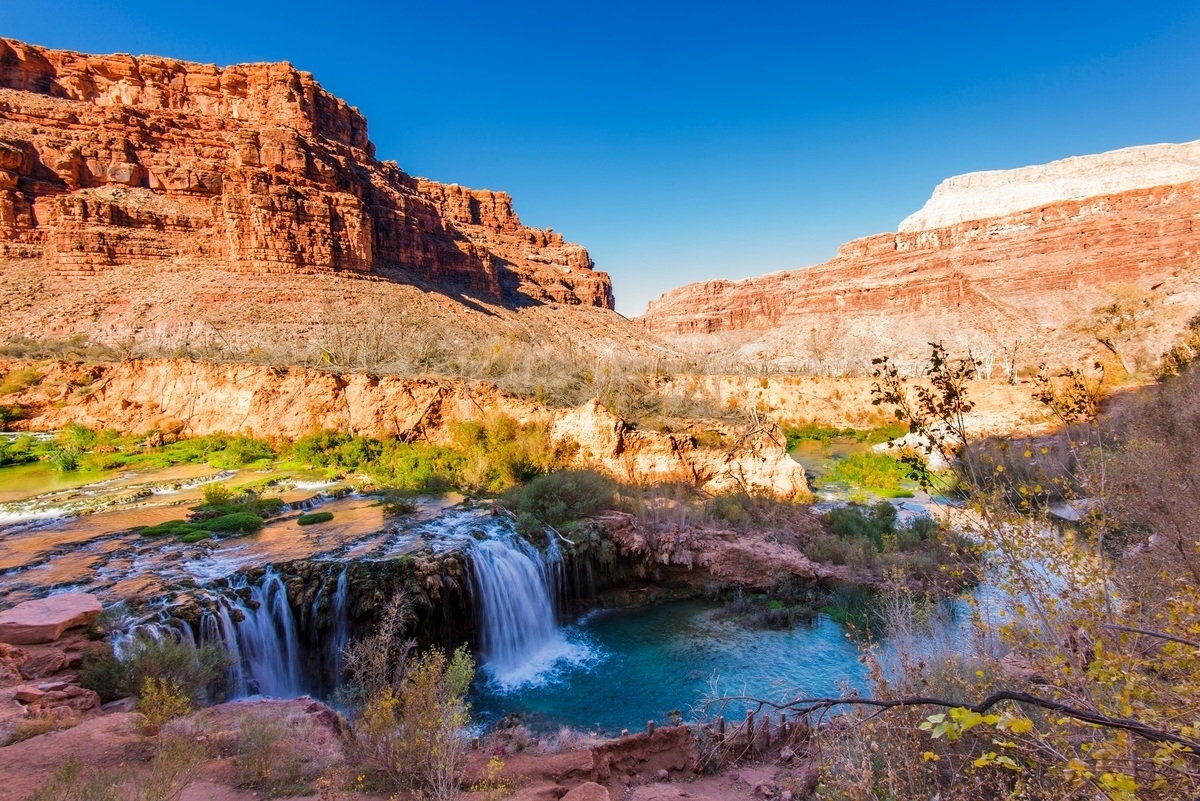 (Photo: JiaQing)
"Almost six million tourists visited the Grand Canyon National Park last year but hidden away in the craggy sandstone formations lies the only village within the ancient gorge. Supai is 13km from the nearest road and is the most remote community in the lower 48 states of America. The only way to reach the settlement, and stunning turquoise waterfalls, is by helicopter, on foot or by mule, which is also how mail is delivered.
The village is part of the Havasupai Indian Reservation – the "people of the blue-green waters" have lived in the Grand Canyon for more than 800 years and today generate income from admission and camping fees."
Maasai settlement
Photo: Nick Fox
The SCMP list also includes Maasai settlement, an indispensable destination on the journey to Kenya and Tanzania. "The Maasai tribe will welcome visitors with traditional songs and dances The cattle-herding tribesmen are aware that they are commercialising Maasai culture but are prepared to play along to keep tourists happy and the coffers topped up. The men dress in brightly coloured robes and brandish spears while the women show off their beaded necklaces and bracelets, which you, lucky tourist, will have the opportunity (be pressured) to buy."
Clovelly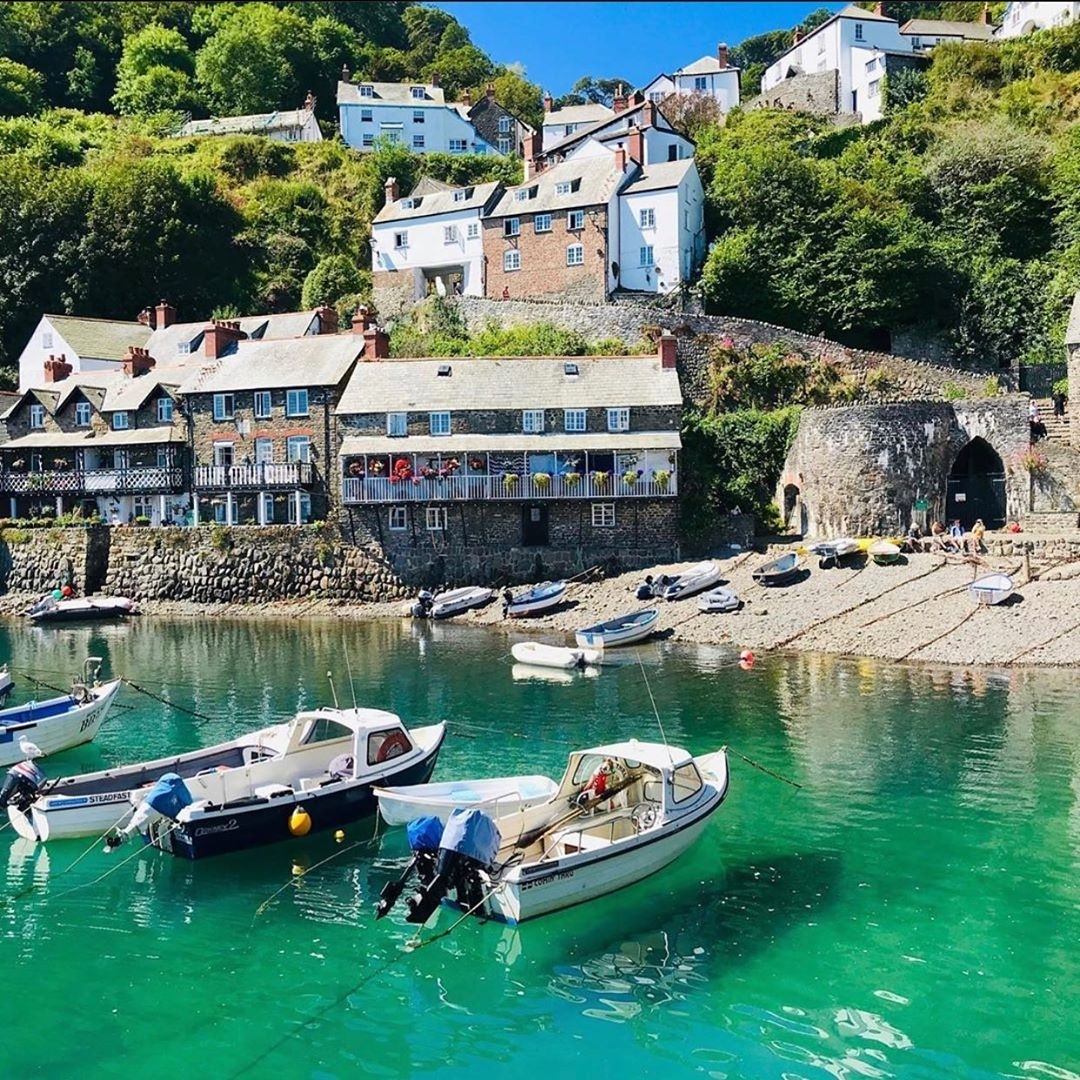 Photo: croydebayresort
Clovelly is a traditional fishing village in England. This European countryside village was formed in 1242. SCMP suggests visitors who want to leave the noisy cities can visit the village and feel the peaceful rural life in Clovelly. There is no engine noise from the vehicles, only pedestrians and donkeys pulling piles on the gravel road.