Scooter Tour in Saigon Named in TripAdvisor's Top Food Experiences Worldwide
"There's no better way to get into the swing of Saigon than riding a motorbike," TripAdvisor says.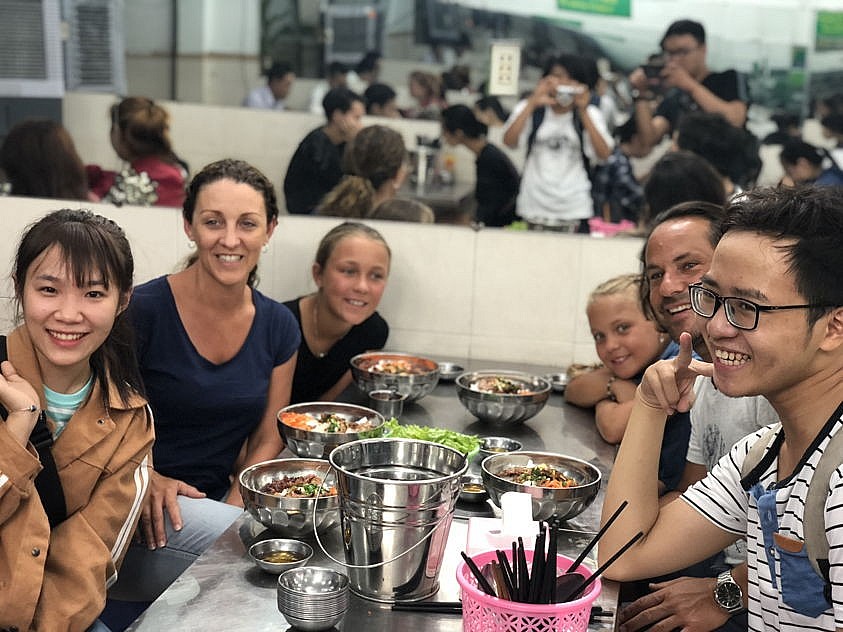 Photo: Vietnam Insider
A private street food tour by motorbike with local students is ranked second in TripAdvisor's Tripadvisor Travellers' Choice Awards 2021 in the category of Top Food Experiences Worldwide.
The tour is priced at US$40 per adult on TripAdvisor, which offers tourists to "taste eight different local favorites, from noodle soup to ice-cold beer"
According to Tripadvisor, there is no better way to get into the swing of Saigon than riding a motorbike. Enjoy the ride on the busy streets full of rushing people and transports, and then turn into the alleys filled with food fragrances to enjoy countless typical street foods of Saigon, the intersection of various cultures, and international rendezvous with a combination of unique local points and modern world style.
Saigon is not only known as the business and financial hub of Vietnam, it is also an ideal destination for foodie travelers. People from all over Vietnam come to Ho Chi Minh City to work, bringing with them recipes from their hometowns that over time make up the metropolis' exciting culinary scene, according to Vietnam Travel.
Coming to Saigon, tourists will immerse in many different cultural identities from different regions. In particular, the unmissable culinary culture must be mentioned, especially the tempting Saigon street food.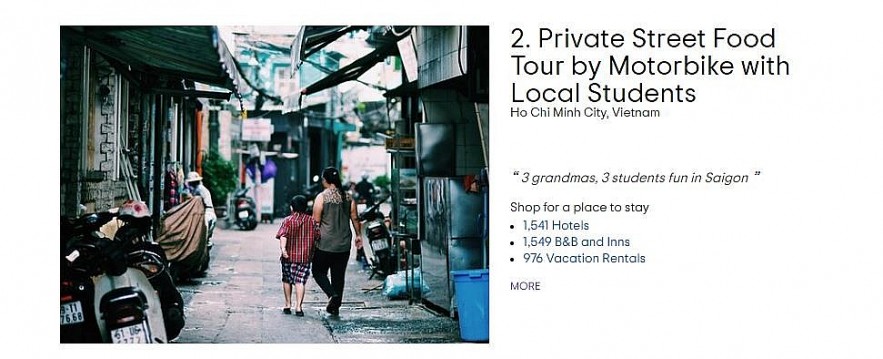 Photo: TripAdvisor
Dining in Ho Chi Minh is not just limited to Vietnamese pho and coffee, as you can also enjoy fresh seafood, noodles, rice, spring rolls, and meats prepared with an array of cooking methods. Also great for travelers on a tight budget, some of these top must-try foods in Ho Chi Minh City are not only hearty and filling but also cost less than VND 40,000 (US$1,7) per dish. This is what to eat in Ho Chi Minh for a real taste of the city and Vietnam.
The dishes that tourists should try when arriving at Saigon are Cam Tam Saigon (broken rice), sui cao (ravioli soup), Hu tieu Nam Vang (Nam Vang noodle soup), banh trang tron (rice paper mix), pha lau (lance), bot chien (fried dough), chuoi nep nuong (baked sticky banana), bo la lot (Marinated beef rolled with laksa leaves), crab soup, fish nuggets.
Tripadvisor Travelers' Choice Awards is an annual award voted by millions of travelers around the world. Besides drawing votes from around the world, the awards are divided by destinations according to Asia, Europe, America, Central America, South America, South Pacific and categories such as the best outdoor activities, exclusive experiences, wine tasting, cycling tours, luxury tours, extreme expeditions, best food destinations, according to the Tourism Information Technology Center.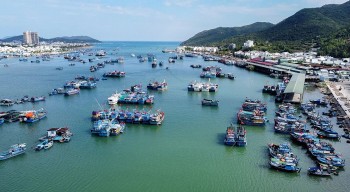 Economy
GDP growth quickened to 7.72% in the quarter ended June, beating the government's 6%-6.5% target.