Seek Literary Inspiration in a Beloved House in Mekong Delta
Marguerite Duras's novel, The Lover, takes an intimate peek into Vietnam's colonial past in a deeply romantic tale.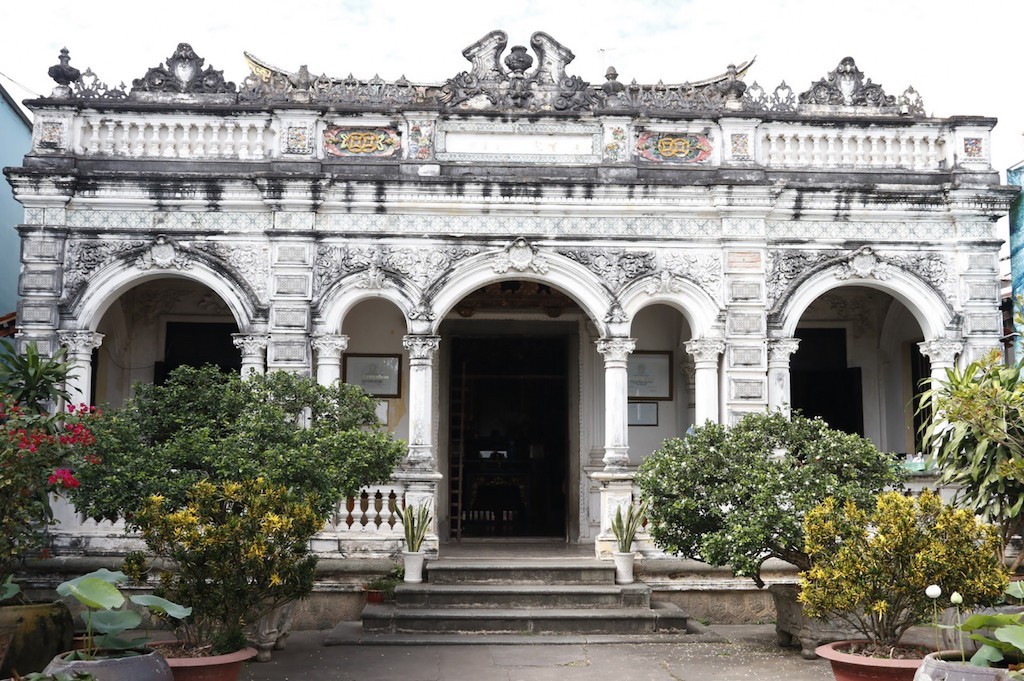 A century-old Mekong Delta house inspired an international best-selling literature by French writer Marguerite Duras. Photo: VnExpress
Dong Thap province is in Vietnam's southern Mekong Delta region. Its many natural scenic spots and historical and cultural sites make Dong Thap province an attractive tourist destination.
The house, on 255A Nguyen Hue Street, was among the most popular destinations for literature lovers. Besides its architectural features and artifacts that reflect the luxurious lifestyle of a very wealthy person many years ago, the house acquired added interest with Le's love story.
This house inspired Marguerite Duras's novel, The Lover. The work was awarded the Goncourt prize, France's top literature award and translated into 43 languages. It was later adapted into an eponymous film starring Hong Kong actor Tony Leung.
The French writer Marguerite Duras lived in Sa Dec between 1928 and 1932 when her mother, a bankrupt colonial widow, ran a school there. It was in Sa Dec that Duras as a 15-year-old schoolgirl met Huynh Thuy Le, 27, the son of a wealthy Chinese family.
Le met Marguerite Duras on a ferry in 1929. Le's father did not approve of their relationship and his will prevailed. After the writer returned to France, Le married a Vietnamese woman. Duras turned their relationship into an autobiographical novel, The Lover.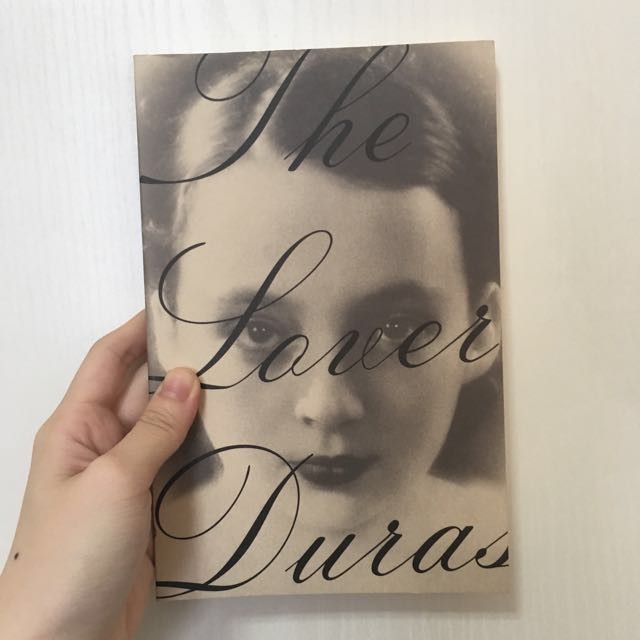 Photo: Carousell
When Thuan passed away, his youngest son, Huynh Thuy Le, inherited the house, and it was named after him.
The 258 square meter Huynh Thuy Le House was built in 1895 by Huynh Cam Thuan, a wealthy Chinese businessman, on the banks of the Sa Dec River, Dong Thap Province. The house, on 255A Nguyen Hue Street, combines Chinese architecture with some Western elements.
After Le died, his children left the country and settled abroad. The house was requisitioned as a police headquarters until 2007 when it was repurposed as a tourist hotspot. It welcomes tens of thousands of foreign visitors every year, a lot among them from the Francophone community.
The ancient house was certified as a provincial monument in 2008 and a national monument in 2009.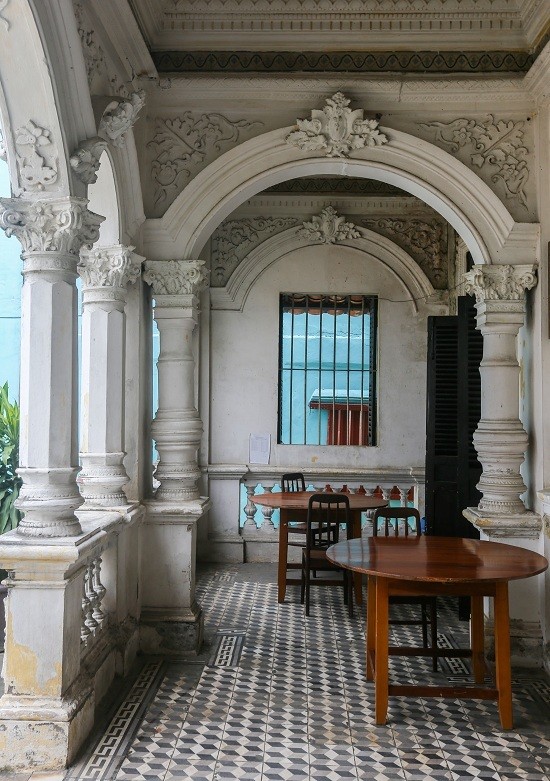 This house is reminiscent of a French villa. The arches have a 17th-century Roman design with engraved patterns of flowers, plants and birds. Photo: VnExpress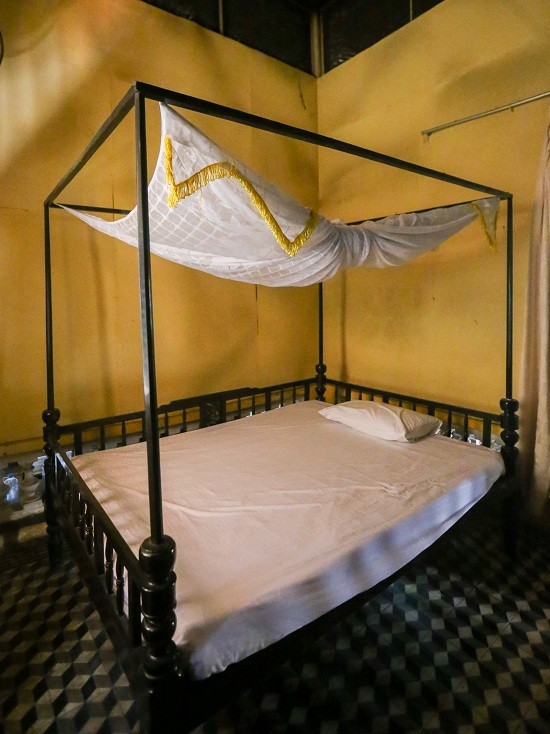 Photo: VnExpress
The fully equipped bedrooms is one of the most popular spot because it was The Lover pre-set on TV. The "Lover's house" in Vietnam's Mekong Delta town of Sa Dec strikes a chord with the dark, prophetic and anti-colonial world of Graham Greene's The Quiet American.
The house in all its ornate, shadowy excess embodies the doomed days of French colonialism and provides a window into the country's complex history.
This house is reminiscent of a French villa. The arches have a 17th-century Roman design with engraved patterns of flowers, plants and birds.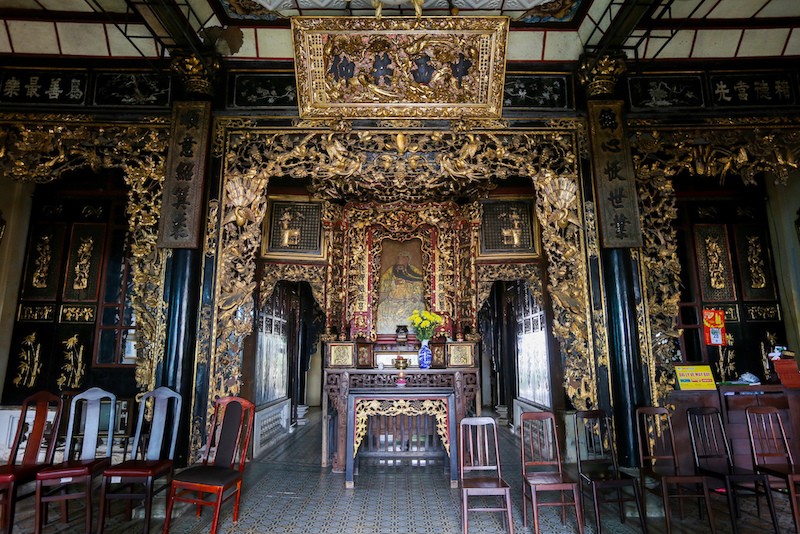 Photo: VnExpress
Visible touches of Chinese influences are three spaces with doors, pillars, altars painted in gold color with phoenix carvings. The altar of Quan Cong, a Chinese general (196–247 or 198–249, according to Wikipedia), is placed in the middle of the house.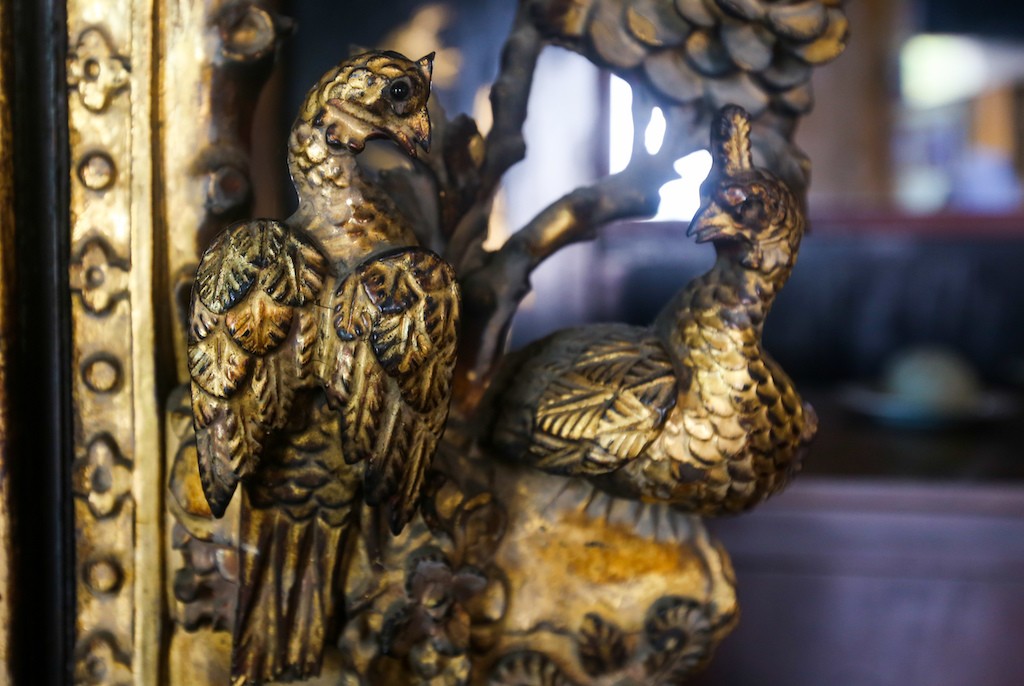 Carvings of different creatures stand out in the living room. The gold color represents the nobility of the home owner. Photo: VnExpress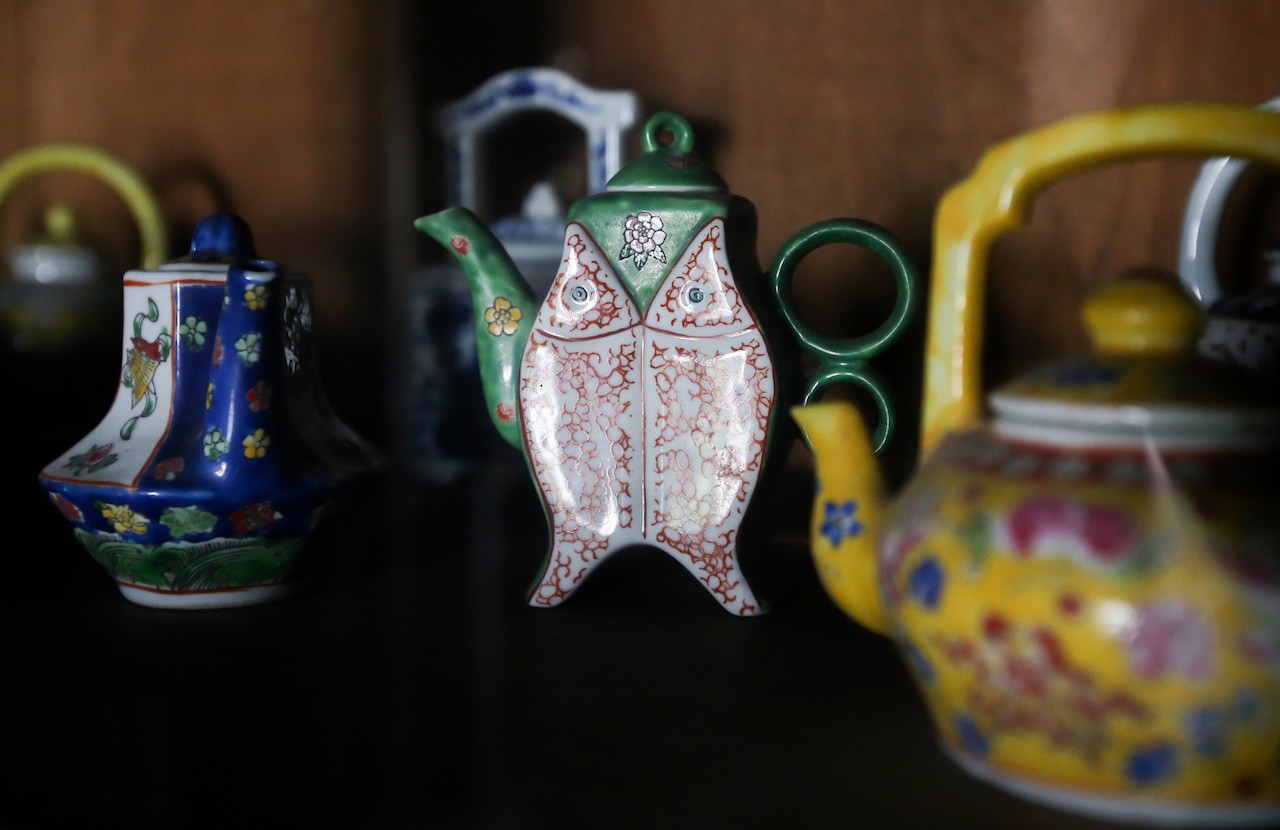 A set of teapot, dishes, cups that is about as old as the house itself is still in the cupboard. Photo: VnExpress
Much of the house's interior is intact, perfect for tourists who love to visit the living witness to a timeless romance.
Photo: VnExpress