Self-isolation: Guidance for Households with Confirmed Covid-19 Infection
How to look after yourself at home if you have coronavirus.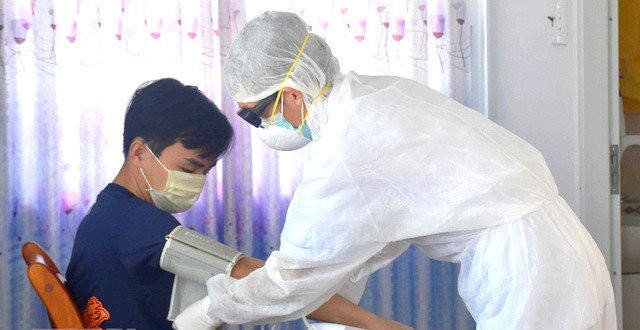 Doctors support patients at home. Illustrative photo
Covid-19 patients with mild symptoms will be instructed to treat the illness at home. In such situations, it is important that we learn to treat mild infections at home.
Who this guidance is for
It is important that we all take steps to reduce the spread of Covid-19 infection in the community to save lives and protect the society.
This guidance is for
patients with mild Covid-19 symptoms being treated at home can follow the following steps as recommended by medics.
In this guidance a household means:
one person living alone
a group of people (who may or may not be related) living at the same address and who share cooking facilities, bathrooms or toilets, or living areas. This may include students in boarding schools or halls of residence who share such facilities
Symptoms
The most important symptoms of Covid-19 are recent onset of any of the following:
a new continuous cough
a high temperature
a loss of, or change in, your normal sense of taste or smell (anosmia)
For most people, Covid-19 will be a mild illness. However, if you have any of the symptoms above, even if your symptoms are mild, stay at home and arrange to have a test.
There are several other symptoms linked with Covid-19. These other symptoms may have another cause and are not on their own a reason to have a Covid-19 test. If you are concerned about your symptoms, seek medical advice.
If you have received one or more doses of Covid-19 vaccine and have symptoms of Covid-19 or have received a positive test result, you should still follow this guidance. This is because it is still possible to get Covid-19 and spread it to others even if you are vaccinated.
Reducing the spread of Covid-19 in your household
Patients should stay in an airy space with windows and have separate restrooms that only use fans and no air conditioners.
On the list of basic items patients or family members should prepare are personal toiletries, a separate trash can, electric fan, super speed kettle, masks, gloves, eating utensils, and detergent.
Cover your mouth and nose with disposable tissues when you cough or sneeze. If you do not have a tissue, cough or sneeze into the crook of your elbow, not into your hand.
Dispose of tissues into a rubbish bag and immediately wash your hands. If you have a carer, they should use disposable tissues to wipe away any mucus or phlegm after you have sneezed or coughed and then wash or sanitise their hands.
Regularly clean frequently touched surfaces, such as door handles and remote controls, and shared areas such as kitchens and bathrooms.
To reduce the possibility of spreading the virus through the air, do not shake dirty laundry. Wash items in accordance with the manufacturer's instructions.
Pet owners who have Covid-19 or who are self-isolating with symptoms should restrict contact with pets and wash their hands thoroughly before and after interacting with their pet.
It should be noted that children, people with underlying medical conditions, and the elderly should be kept away from Covid-19 patients.
Direct caregivers should wear protective gear, masks, and gloves while all medical waste should be disposed of separately.
Caregivers should wash their hands regularly, rinse their mouths, noses and throats with salt water aside from taking vitamins C, B1, B6, B12.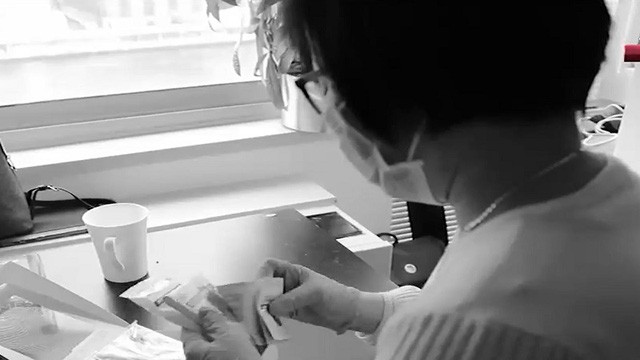 Illustrative photo
Looking after your health and wellbeing
Antipyretics, digestion drugs (including those for stomachache and diarrhea), sore throat remedies, oil for body pain, oresol, saline mouth rinse, nasal spray, vitamins (especially C and D3), thermometer, blood pressure monitor and blood oxygen monitor should also be at hand.
Covid-19 patients should expect fever, dry cough, fatigue, muscle pain, sore throat, runny nose, headache, vomiting, diarrhea, loss of smell, tongue numbness as possible initial symptoms.
Treating a fever
When suffering fevers, patients should not lie down in one position for a long time but change position from time to time, or even sit up, every two hours.
If their temperature is above 38.5 degrees Celsius, use paracetamol. Adults can take a 0.5 gram pill, while children can be given 10-15 milligrams per kilogram of weight. It should be noted adults should not have more than 2 grams per day while children should not have more than 60 milligrams per kilo.
Normally, antipyretics are effective after around one hour, so patients should avoid using too much as overdose can affect the liver. Patients can take fever suppressants four to six hours apart depending on the type of medicine.
It is advised that patients do not arbitrarily use antibiotics, while all prescription drugs must be prescribed by a doctor.
Treating a cough
If you have a cough, it's best to avoid lying on your back. Lie on your side or sit upright instead.
To help ease a cough, try having a teaspoon of honey. But do not give honey to babies under 12 months.
If this does not help, you could contact a pharmacist for advice.
For nutrition, patients should drink lots of warm water, add oresol to rehydrate, have garlic and lemon grass in daily meals, eat light, easy-to-digest food, have more fresh fruits and food that provides vitamin C. They should eat well yet not skip meals or eat too much either.
For physical exercise, patients could do it gently every day whenever they can, walk around as much as possible, and try to breathe deeply and evenly.
Checking breathing rates
Patients should also have their pulses and breathing rates checked regularly. It's helpful to write down your readings. This can help if you need to speak to a healthcare professional.
Adult normally have a pulse of 60-90 beats per minutes so if it is higher than 100 or lower than 50, medical attention is needed.
Newborns have a pulse of 100-160 beats per minute; 0-5 months old 90-150 beats; 6-12 months old 80-140 beats; 1-3 years old 80-130 beats; 3-5 years old 80-120 beats; 6-10 years old 70-110 beats; 11-14 years old 60-105 beats; and 15-20 years old 60-100 beats.
While checking breathing rates, patients should be let to lie comfortably for 5-10 minutes, then count the number of times the chest rises and falls.
The normal adult breathing rate is 16-20 times a minute. Notify doctors if it is more than 22 or less than 15.
Children breathe faster than adults: newborns 30-50 times a minute; 0-5 months old 25-40 times; 6 months-5 years old 20-30 times; 6-10 years old 15-30 times; and children 11-20 years old 12-30 times.
For blood oxygen (SpO2) measurements, if it is 94% or more, patients can continue to monitor three to four times a day to see if they are stable or not. Medical advice or hospitalization is required if it is higher than 90% but lower than 94%.
In case it is less than 90%, which is a sign of severe Covid-19 infection, medical attention should be offered as quickly as possible.
Things to try if you're feeling breathless
If you're feeling breathless, it can help to keep your room cool.
Try turning the heating down or opening a window. Do not use a fan as it may spread the virus.
You could also try:
breathing slowly in through your nose and out through your mouth, with your lips together like you're gently blowing out a candle
sitting upright in a chair
relaxing your shoulders, so you're not hunched
leaning forward slightly – support yourself by putting your hands on your knees or on something stable like a chair
Try not to panic if you're feeling breathless. This can make it worse.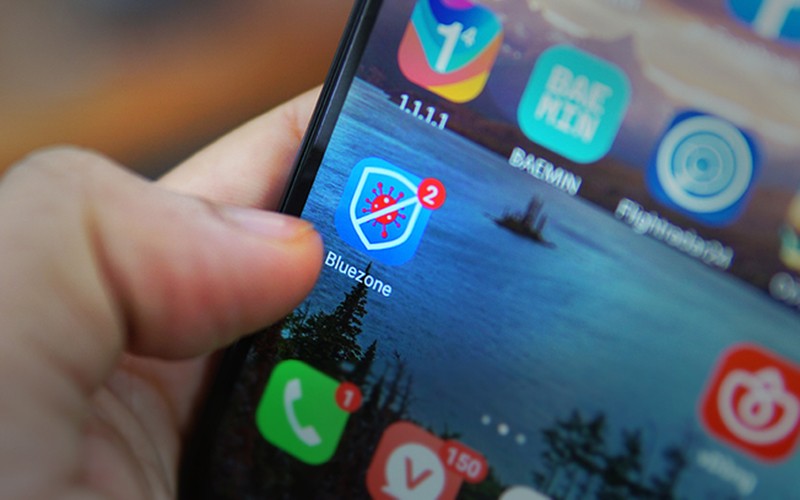 Vietnamese coronavirus contact tracing app Bluezone and health declaration app NCOVI.
Get advice from doctors if:
Patients suffer breathing difficulties with shallow and noisy breaths, pulsating nostrils, discoloration of the lips, nails and skin, along with a cold feeling in the body's extremities.
Thousand of doctors in Vietnam are now offering Covid-19 diagnoses and online support for Covid-19 patients and their close contacts at home at https://tracuuf0.medinet.org.vn and through hotline.
According to the VnExpress, local Centers for Disease Control and Covid-19 hotlines would feed all information about Covid-19 cases and their close contacts to a common database.
This would then be shared among the network doctors while maintaining patient anonymity.
The Covid-19 vaccination portal: https://tiemchungcovid19.gov.vn/portal
The E-health app for phones using Android and iOS that can be downloaded here: https://hssk.kcb.vn/#/sskdt.
Bluezone - the app assisting the tracing of Covid-19 contacts here: https://bluezone.ai/
Below is a list of some medical centers and hospitals in Hanoi and Ho Chi Minh City are equipped with English-speaking staff.
In Hanoi:
In Ho Chi Minh City:
FV Hospital: Their website here.

Raffles Medical: Their website here

Family Medical Practice: Their website here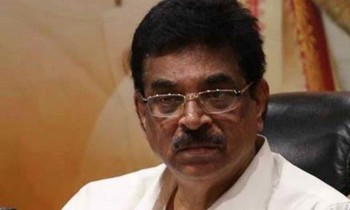 Economy
Mizoram Governor Hari Babu Kambhampati on Thursday said that a Super-Speciality Cancer Hospital and Research Centre would be set up in Aizawl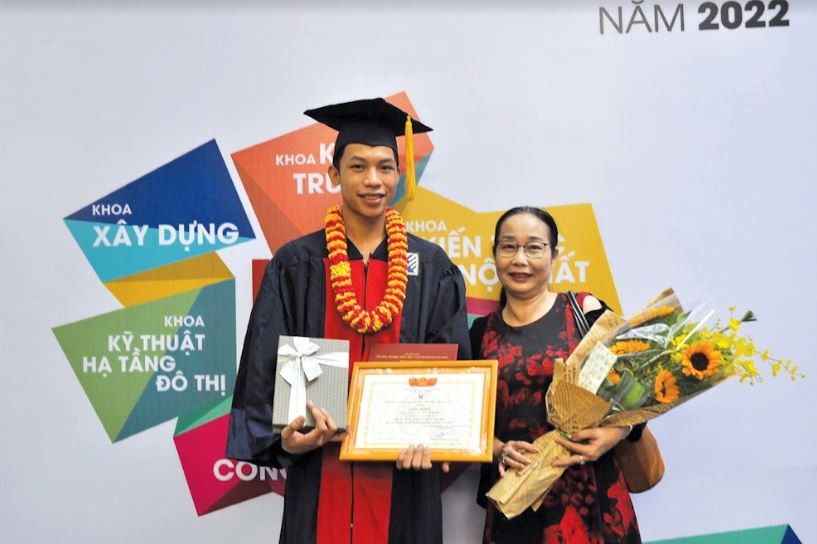 Focus
The "Sowing the Seeds of Friendship" program has helped strengthen the trust, solidarity, friendship and comprehensive cooperation between Vietnam and Cambodia, while educating the youth of the two countries on the bilateral relations, enhancing their sense of responsibility in preserving and reinforcing the long-lasting traditional solidarity and friendship between the two nations.
January 23, 2023 | 10:38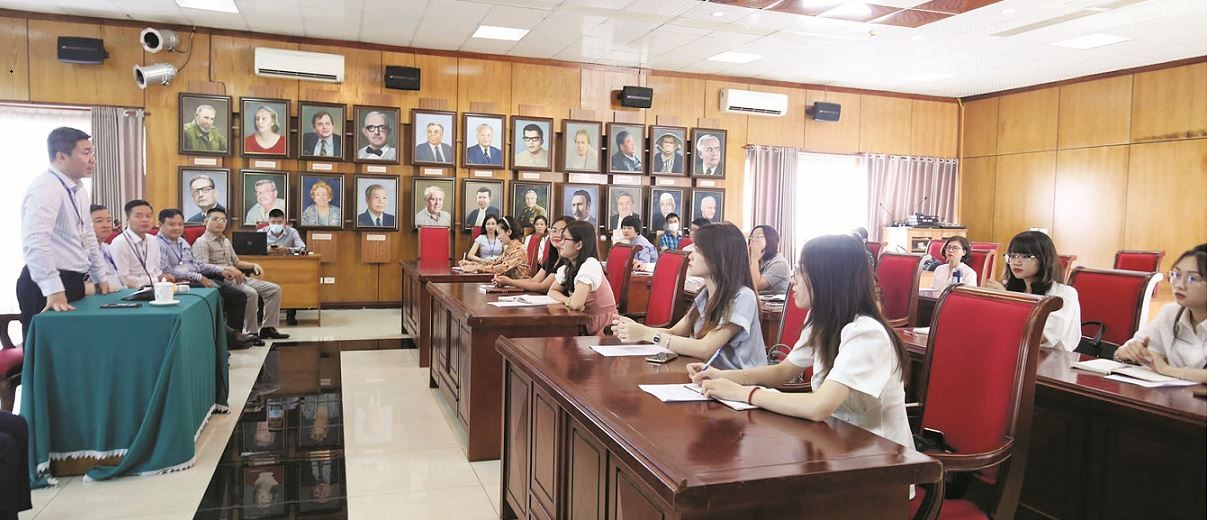 Friendship
In 2023, the focus of the Viet Nam Union of Friendship Organizations (VUFO) is "People-to-people diplomacy for socio-economic development." That is the affirmation of VUFO President Nguyen Phuong Nga in an interview with the press on the occasion of the New Year 2023.
January 22, 2023 | 06:13
Expats in Vietnam
A collective of artists in Vietnam have created a two week long art exhibition, reflecting on the past twelve years through the signs of the Vietnamese Zodiac. Jason Law visited the event to speak to the people involved and check out what's on show.
January 20, 2023 | 21:30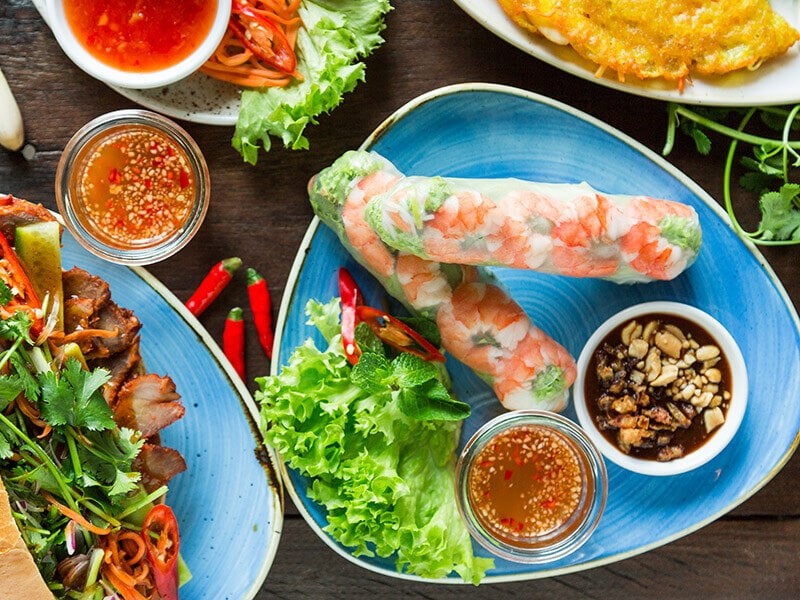 Focus
Recently, the US travel website Travel and Leisure has honored Vietnam as the destination with the most culinary culture in Asia in the Bucket List Places in Asia in 2023.
January 18, 2023 | 11:56