Seven Vietnamese houses named among top 100 architectural projects
Seven house designs in Vietnam have been listed among the top 100 architectural projects by Archdaily, a leading architectural website
Archdaily is the most visited architectural weblog in the world with over 13 million readers, its headquarters located in Santiago, Chile.
Light and airy 35-meter-long tube house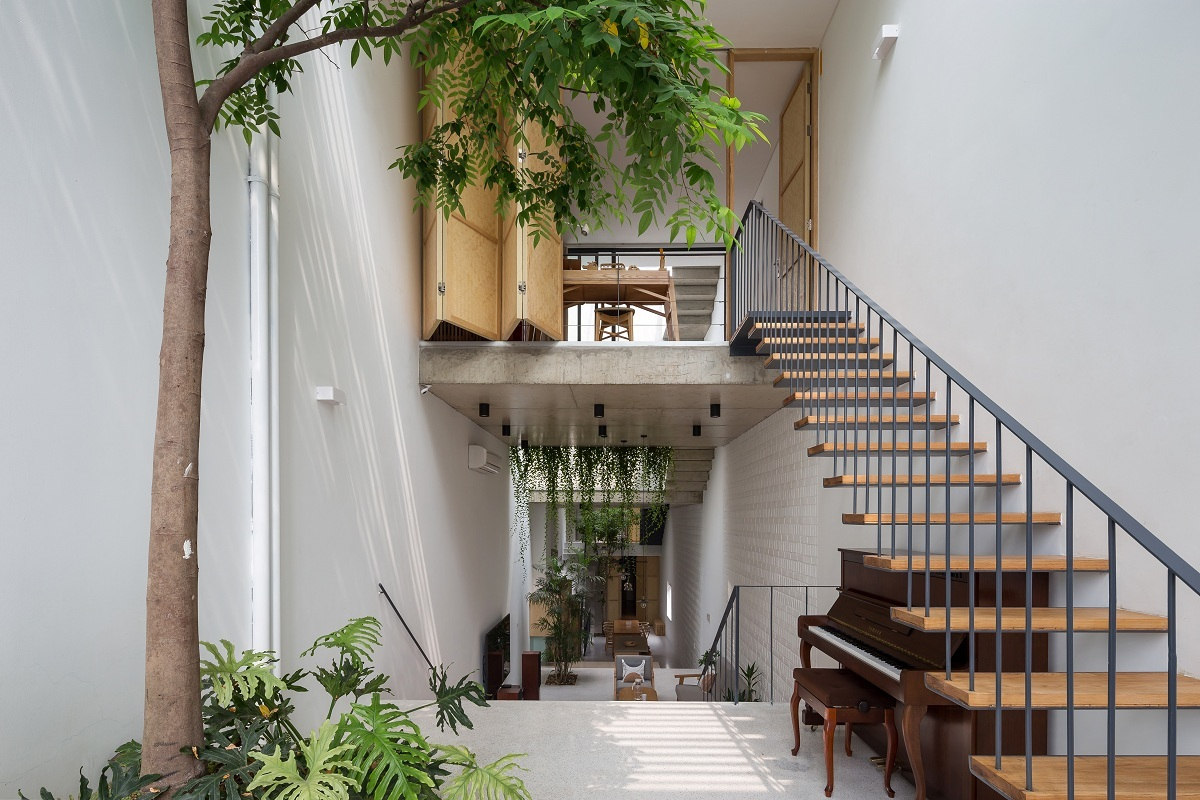 Photo: VNExpress
This project also won the House of the Year prize in the Best Interiors category awarded by the Australian architecture website Habitus Living in December, according to VNExpress.
The house, 220-square-meter, is located on a crowded street in Ha Dong District, Hanoi. Its facade is a combination of perforated concrete blocks and steel-framed glass, which allow natural light in while shielding the house from city dust and noise.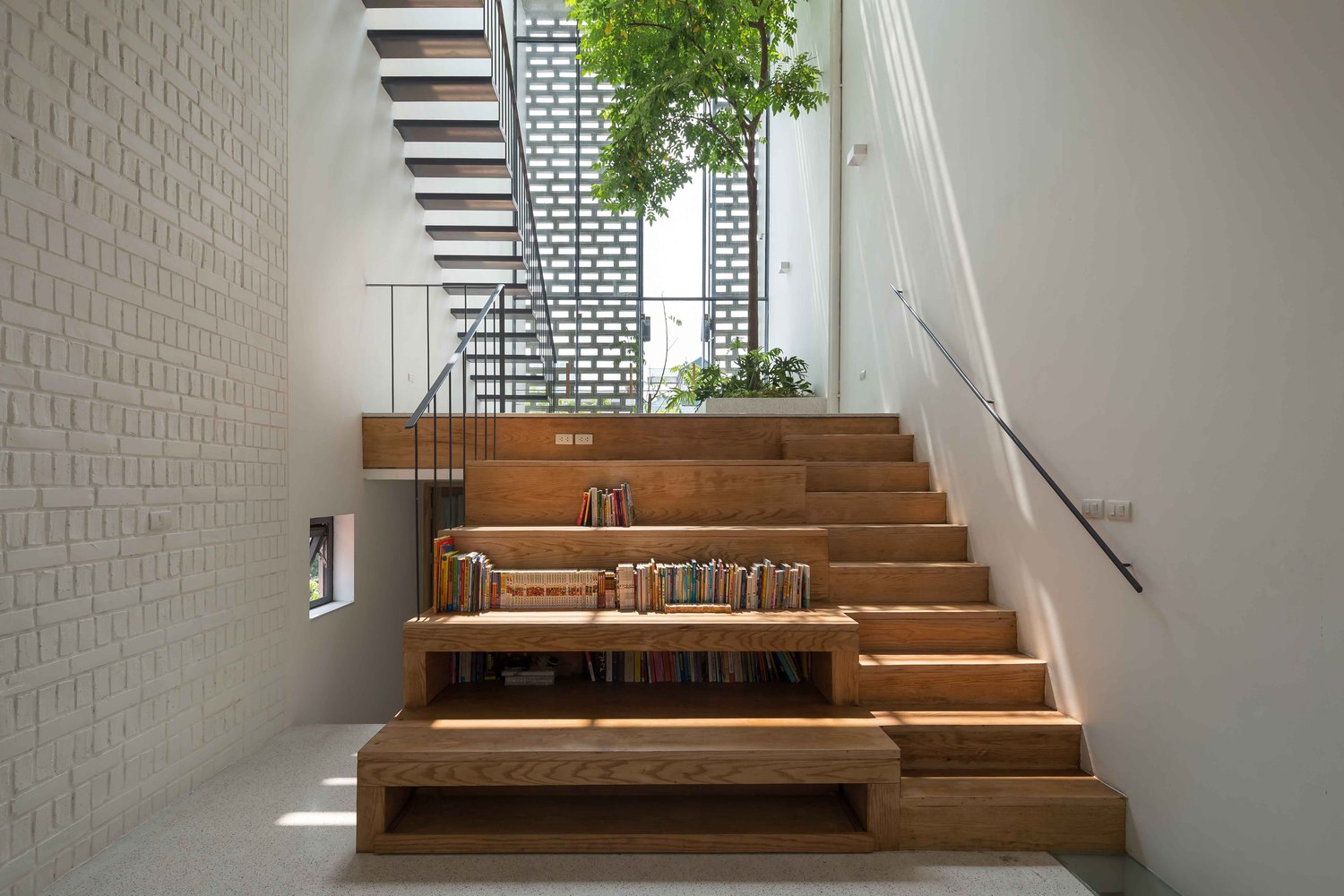 Photo: Archdaily
Its interior design is inspired by traditional house motifs in Hanoi. Four main indoor gardens with ten pot plants together create a harmony of wind and shade for the narrow abode.
Roof garden house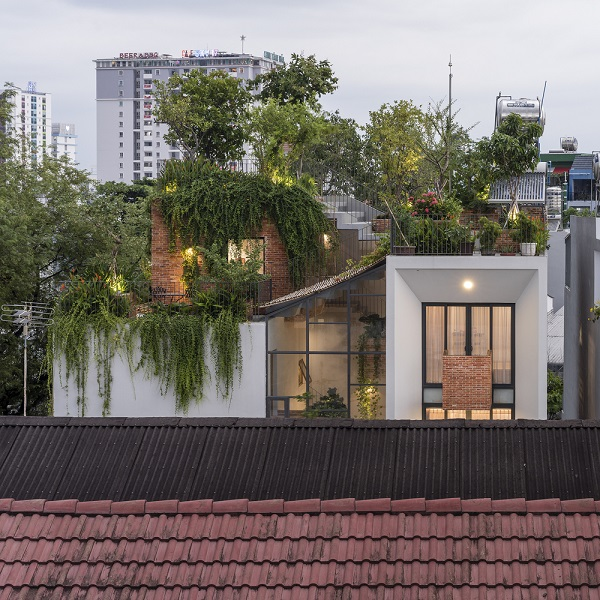 Photo: VNExpress
Responding to the owner's desire for greenery and light, architects designed a garden on the roof of this home in District 12, HCMC.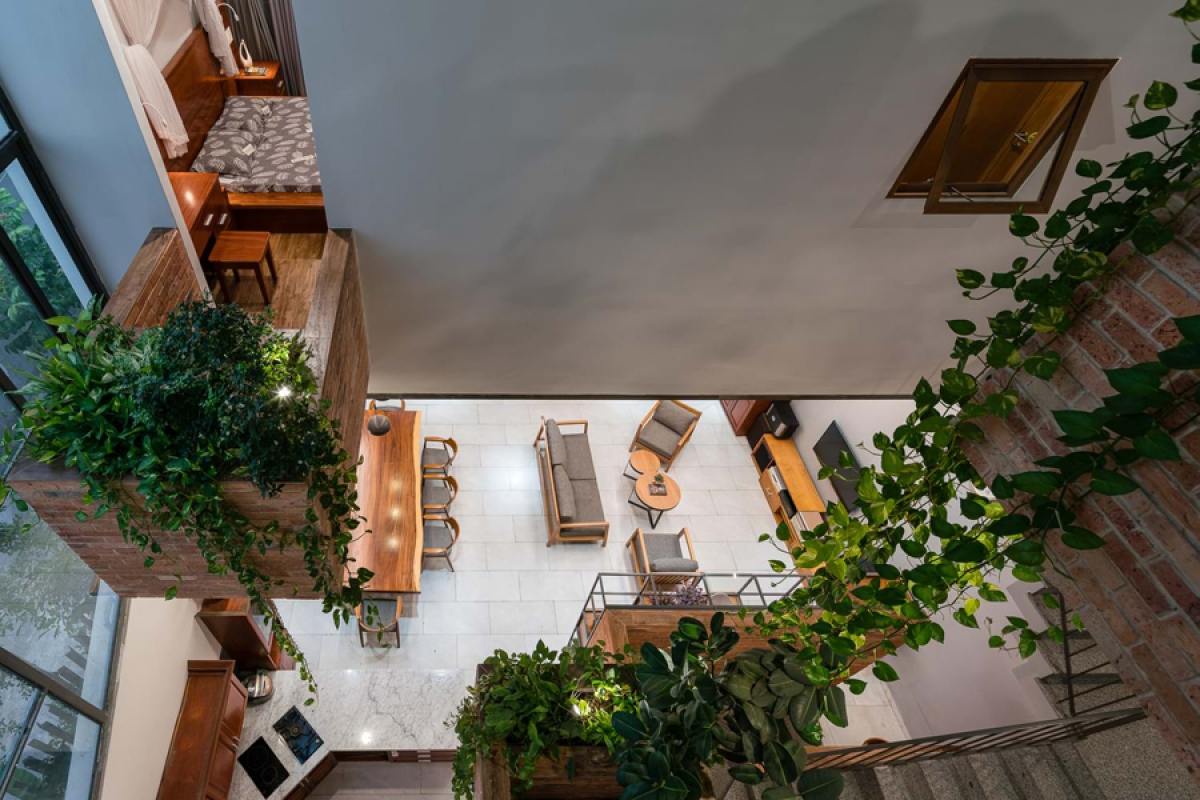 Photo: VOV
The garden covers 150 square meters and includes fruit trees, flowers, and ornamental trees. A small lot is allocated to vegetables. Thanks to automatic irrigation, the homeowners need only indulge in occasional pruning, trimming, and clearing of dead leaves.
Green curtain brick home
An elderly couple selected a 400 square meter lot in Mao Khe District, northern Quang Ninh Province to build a retreat and host their daughter's family at weekends.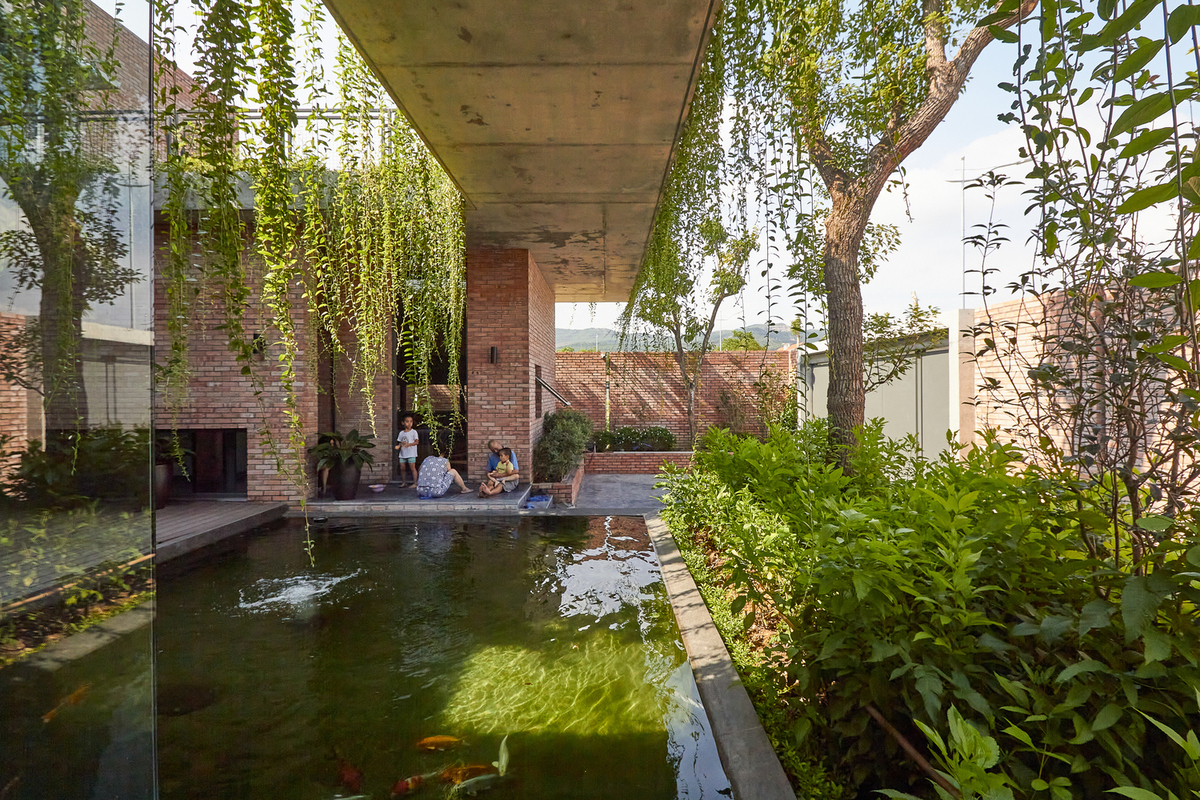 Photo: VNExpress
Beyond the red brick wall is a layer of shade-giving trees, shrubs, and creepers that hold back dust and street noise.
Curtain creepers strung from the roof is another highlight, creating a cooler space by preventing the interior from exposure to direct sunlight.
Floating thatched-roof bungalow
A marketing director chose 3,500 square meters in Can Giuoc District, HCMC, to build a recreational bungalow to compensate for his stressful working days, said VNExpress.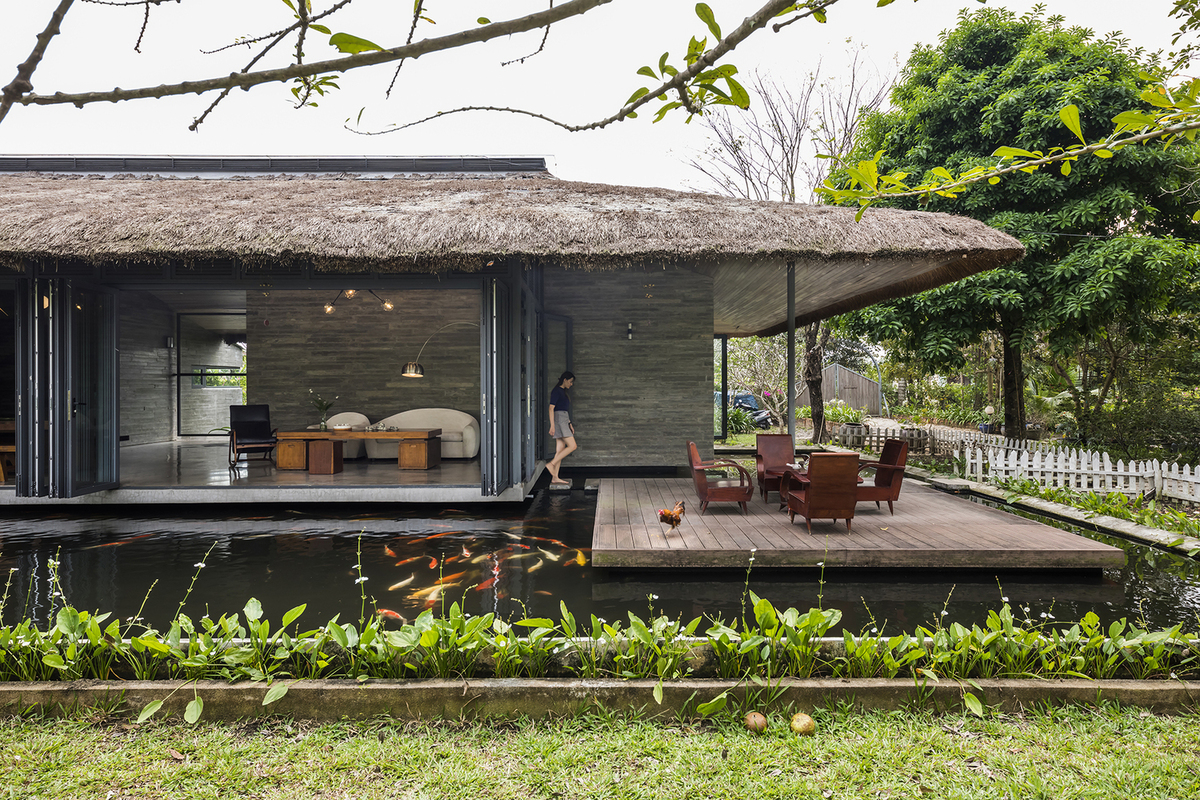 Photo: VNExpress
The house covers a total of 184 square meters, consisting of five functional blocks covered by a large thatched-roof next to a 118-square-meter pond.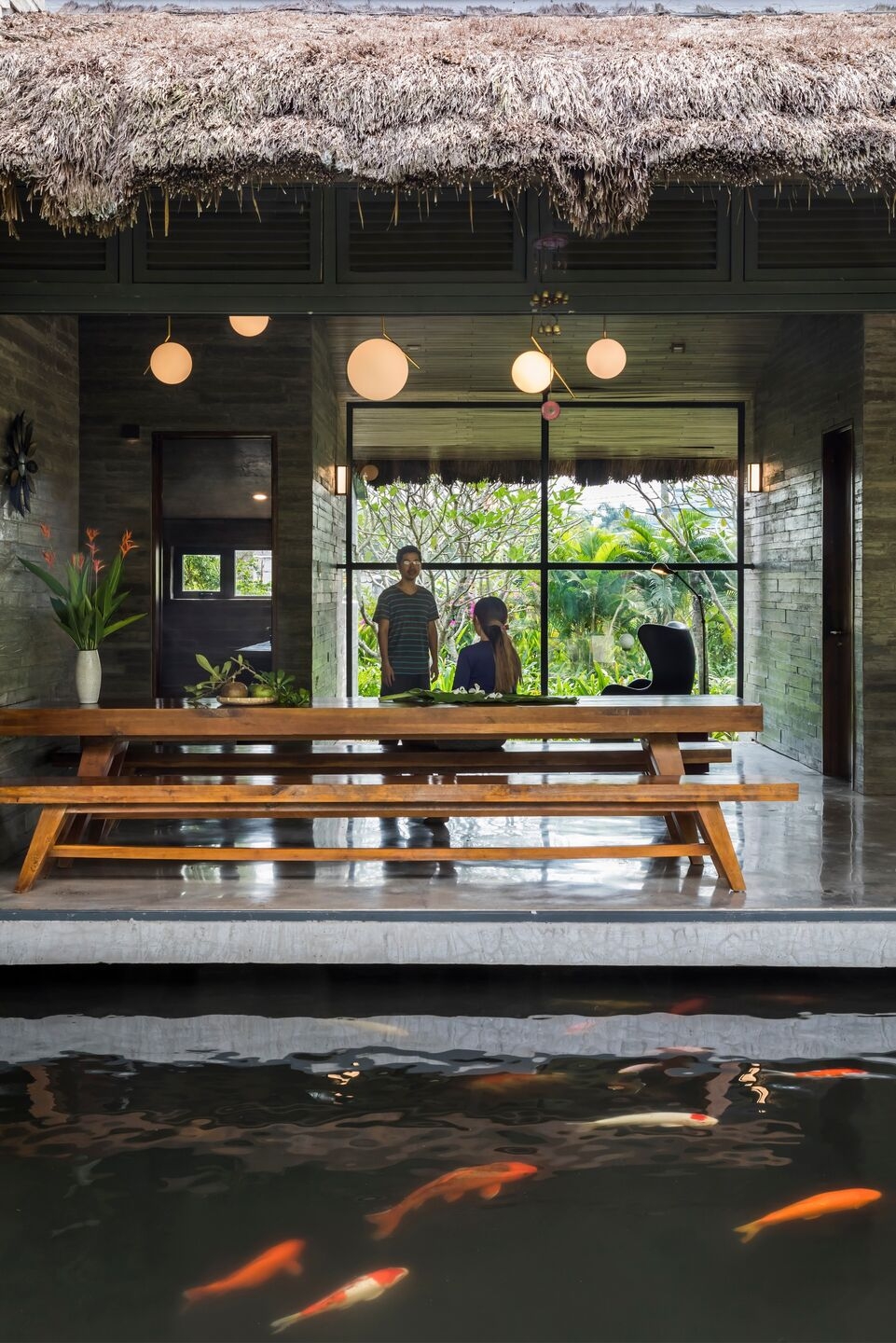 Photo: Archdaily
To provide more shade, the roofing system is divided into several layers. The arrangement of roofing, tree garden, and pond keep the house cool, saving on energy.
"Tree forest" pentagon
To create a bathed-in-forest feeling, architects created a pentagon structure with trees from the ground floor to the roof across 500 square meters. All trees are native and easy to cultivate. Besides mini gardens on each floor, a vegetable garden is featured on the roof.
Photo: VNExpress
Trees poking out of the windows add nuance to the facade as seasons change.
"Terraced fields" alley home
Photo: VNExpress
On a corner of an alley in central Quy Nhon Town, a three-story tube house with receding flooring design resembling terraced fields opens up into an airy space for the family to indulge in.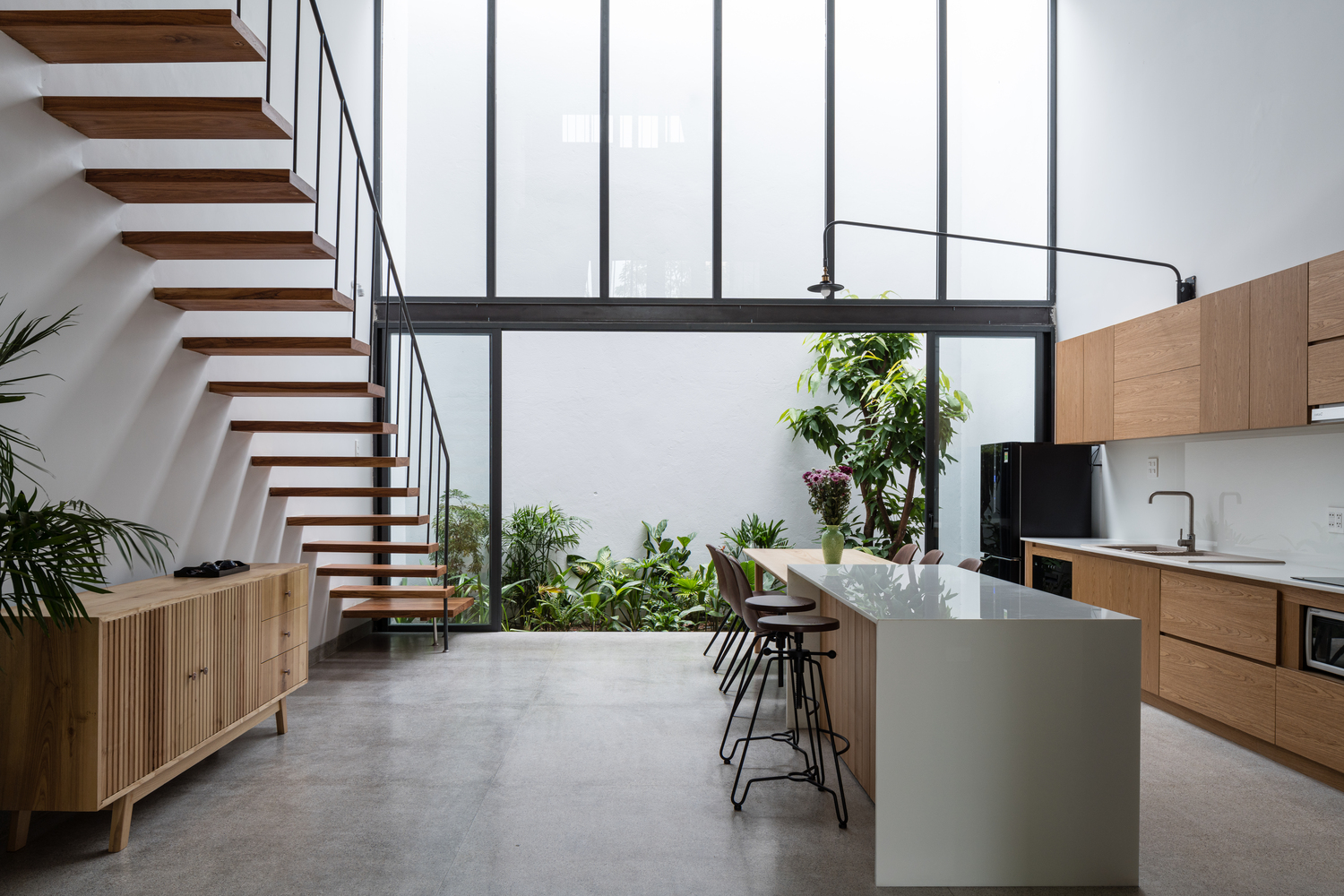 Photo: Archdaily
The ground floor is for the whole family, with the second and third floors hosting private bedrooms. There is a balcony on each floor functioning as a shield against hot and dry Foehn winds and flashing headlights. The house, 170-square-meter, also has a roof terrace and a large playground for kids.
Apartment that sacrifices bedrooms for greenery and light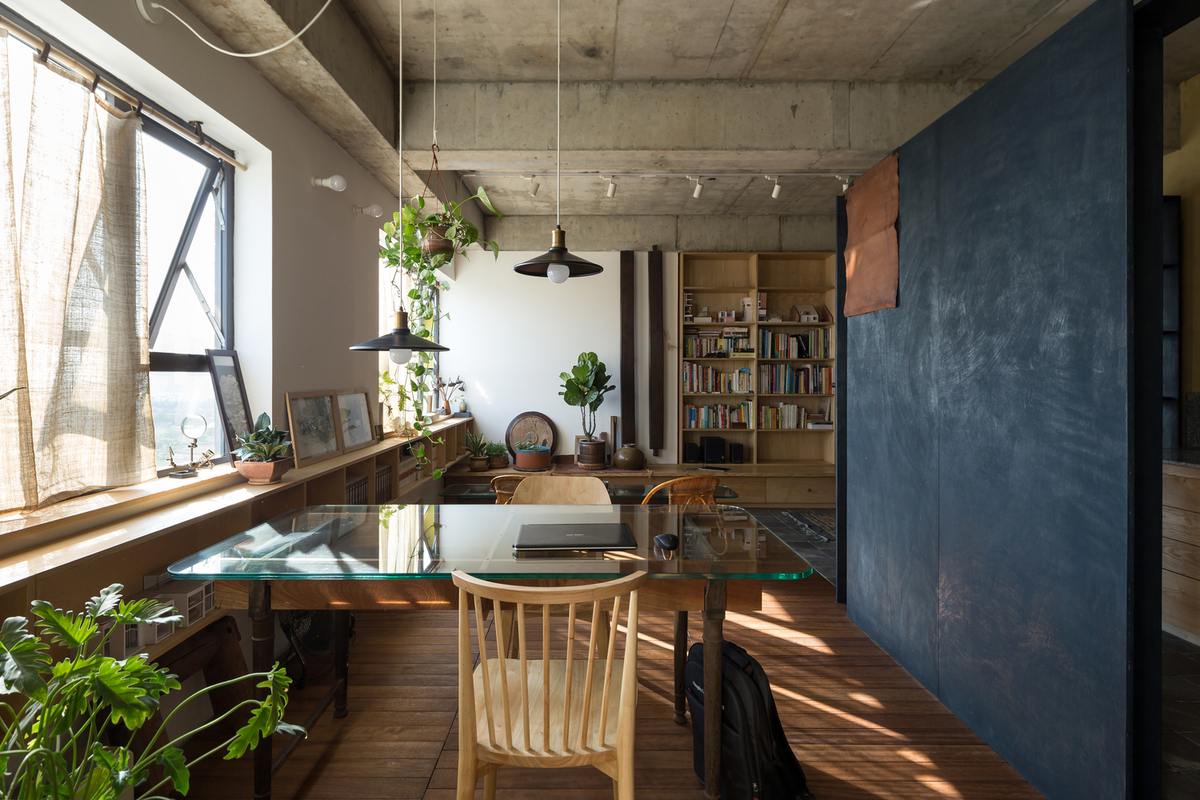 Photo: VNExpress
The apartment is located in a new building in Hanoi. The area supposed to be reserved for bedrooms formerly covered 62 square meters, resulting in less communal space.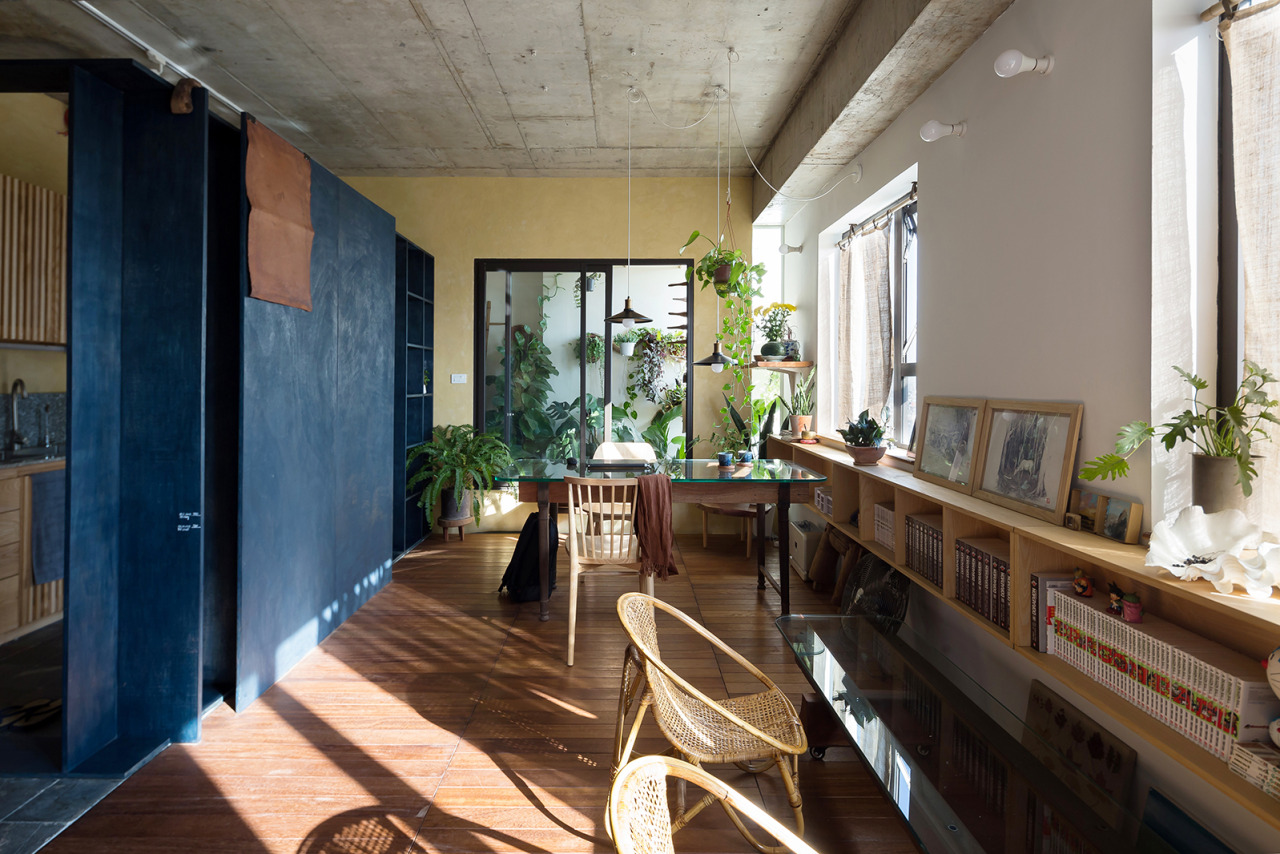 Photo: Luxuo
For a quality living experience, one bedroom was eliminated, with an area intended as a toilet converted into a laundry and storage space.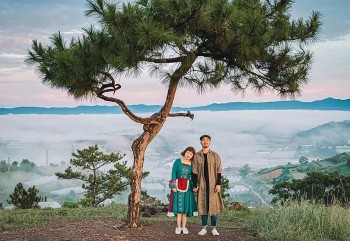 Travel
Three local cities are set to be presented with the ASEAN Clean Tourist Awards 2022.