Vietnamese house wins international architecture prize
Bat Trang House designed by Vietnamese architect Vo Trong Nghia has won the Best New Private House at the 2021 Wallpaper* Design Awards organized by a British architecture magazine.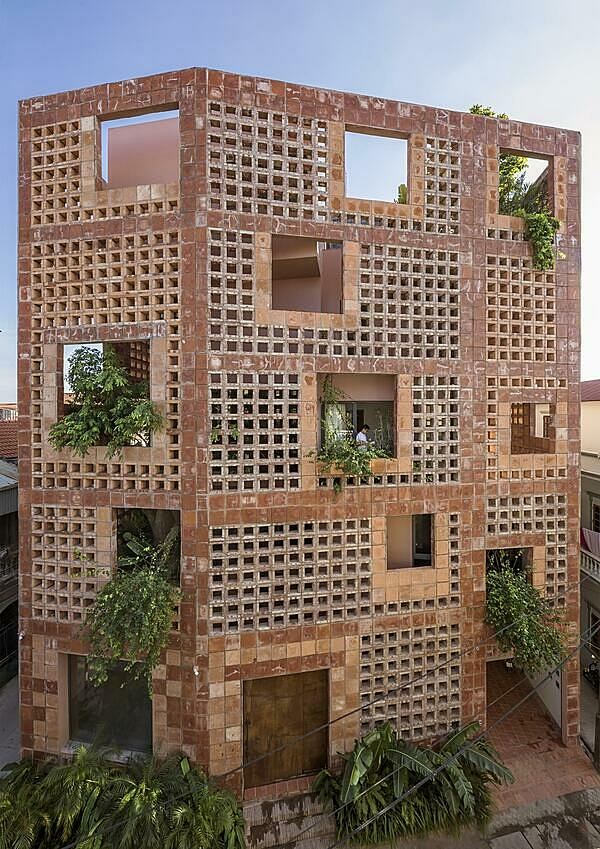 Bat Trang House in Hanoi. Photo courtesy of Hiroyuki Oki.
Nghia is renowned for using traditional and local materials in his designs, and Bat Trang House is no exception.
The building got its name due to its location near Hanoi's Bat Trang village, famous for its centuries-old traditional pottery, and for its facade made of perforated red clay ceramic tiles.
"This ceramic cloak protects the house from the sun in the summer and from the wind in the winter, while the holes ensure that the house still gets plenty of natural light," Wallpaper* wrote.
"Large gaps allow for the trees and plants from the elevated gardens to burst through the terracotta-colored facade."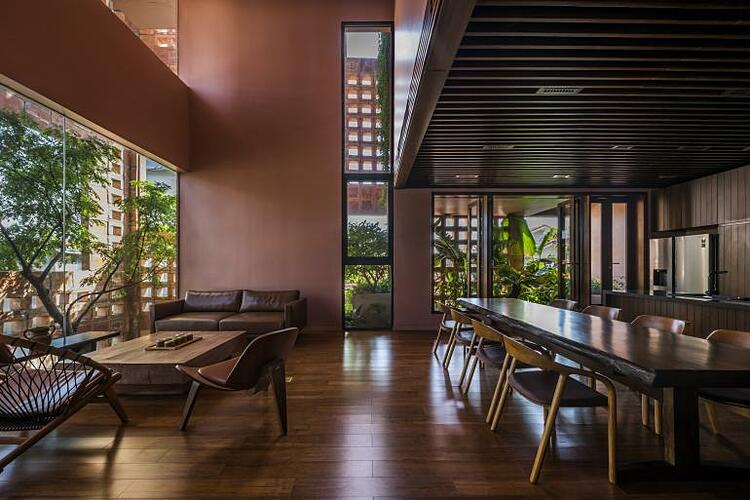 The Bat Trang House has a minimalist interior design. Photo courtesy of Hiroyuki Oki.
The structure doubles up as a shophouse. The ground floors are a showroom for ceramic products while the top four levels have a kitchen, living room, five bedrooms and several airy gardens.
Other entries that made the shortlist in the category were Mole House in the U.K., House of the Big Arch in South Africa, Barghouti House in Jordan, and PW house in Canada.
The jury included British installation artist and filmmaker Isaac Julien, winner of 2020 Designer of the Year Award Sabine Marcelis, CFDA Award-winning fashion designer Christopher John Rogers, Silicon Valley maven and Google vice president of design for hardware Ivy Ross, and architect Kjetil Trædal Thorsen.
Other photos of Bat Trang House: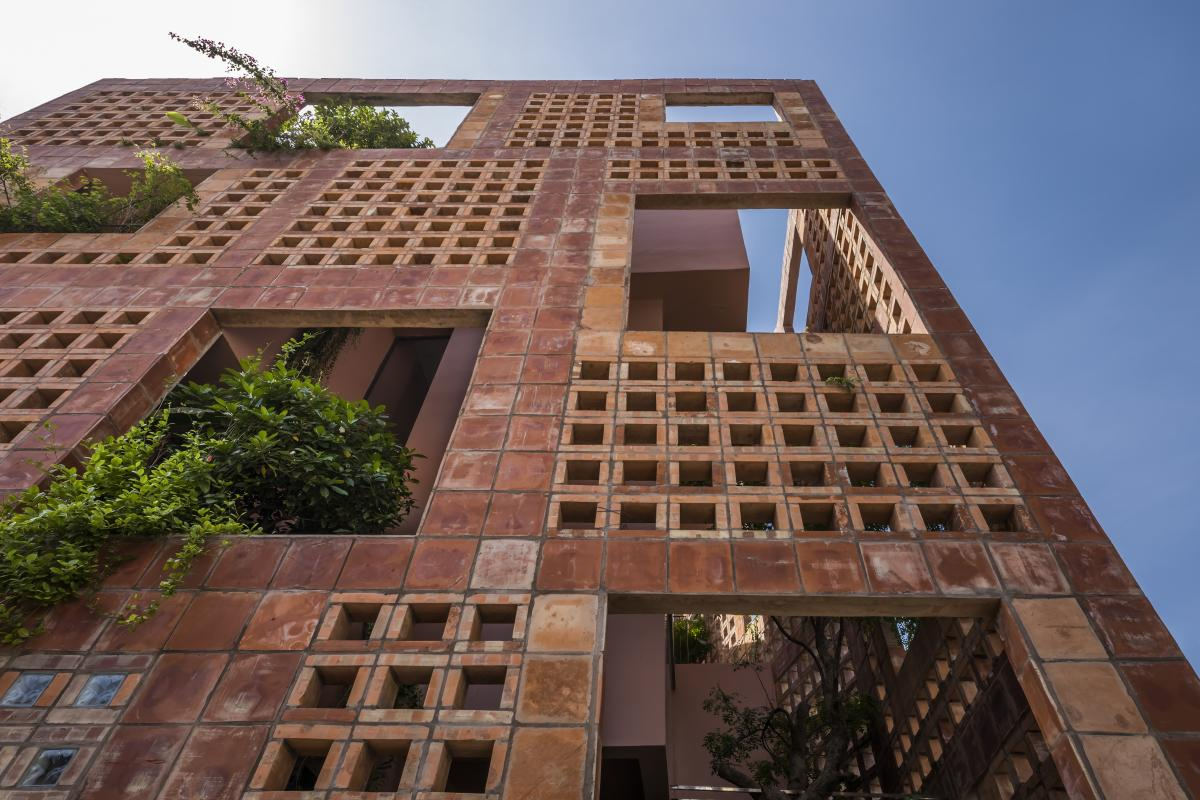 Photo courtesy of Hiroyuki Oki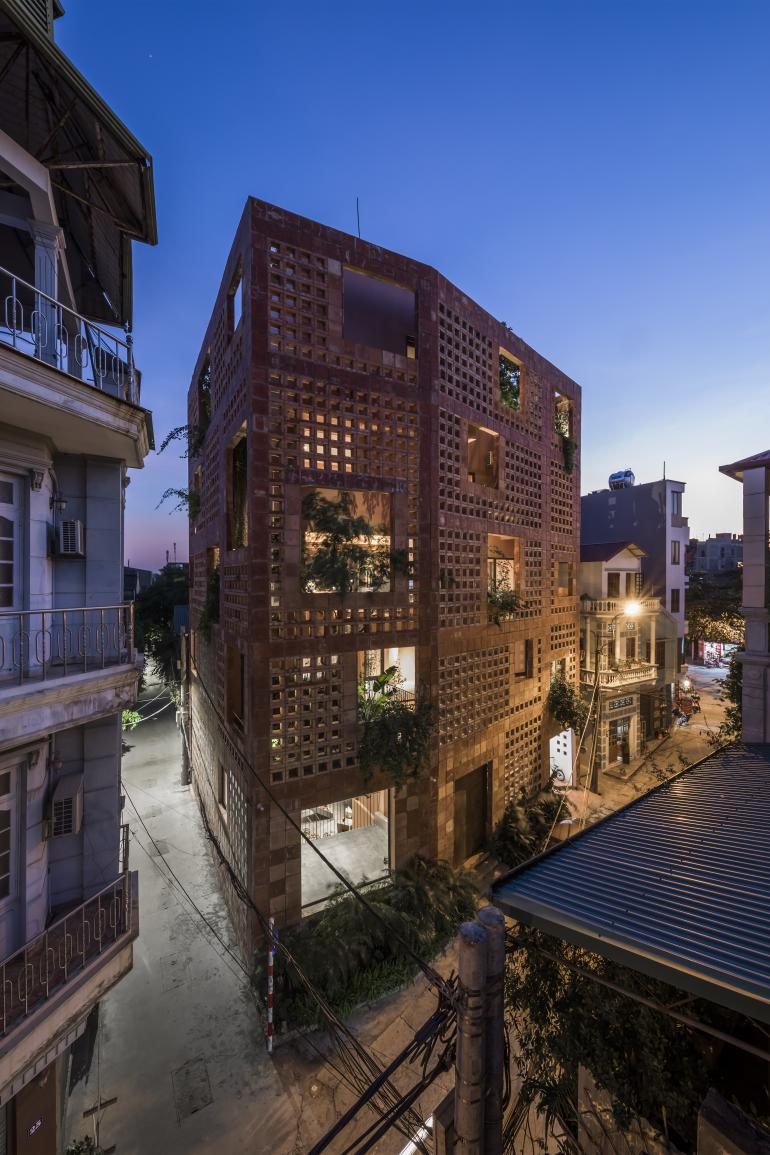 Photo courtesy of Hiroyuki Oki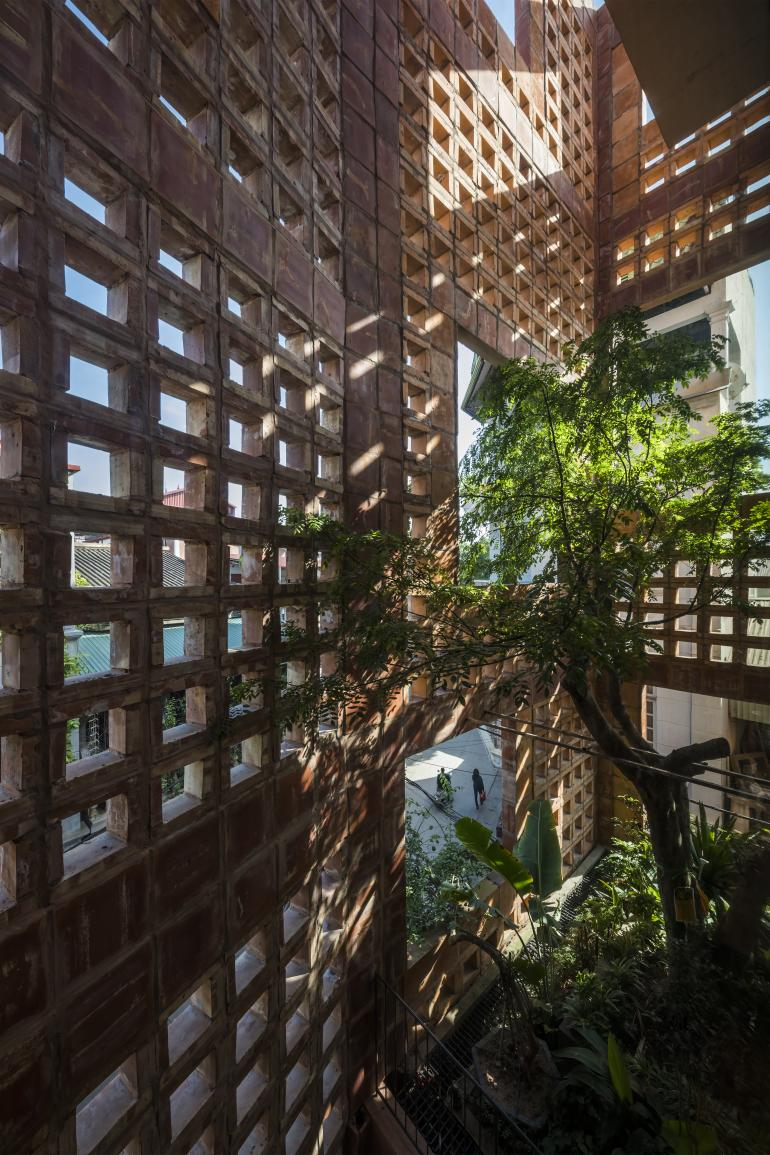 Photo courtesy of Hiroyuki Oki
Earlier, a public building, a hotel and a resort designed by Vo Trong Nghia also won the first ever LOOP Design Awards, VNExpress reported.
The Viettel Academy Educational Center won the award in the Public Buildings and Institutional category of the online awards created by a small group of architects, designers, researchers, photographers, and artists spread across the globe.
The academy is a 12-block complex located in tranquil surroundings in Hoa Lac Hi-Tech Park, 30 kilometers from Hanoi.
The LOOP citation praised it for having "many fascinating views" due to the blocks being "connected by multi-level circulation paths, such as corridors, ramps and staircases."
The facade made of local red bricks and concrete blends harmoniously with the green landscape and lakes, it said.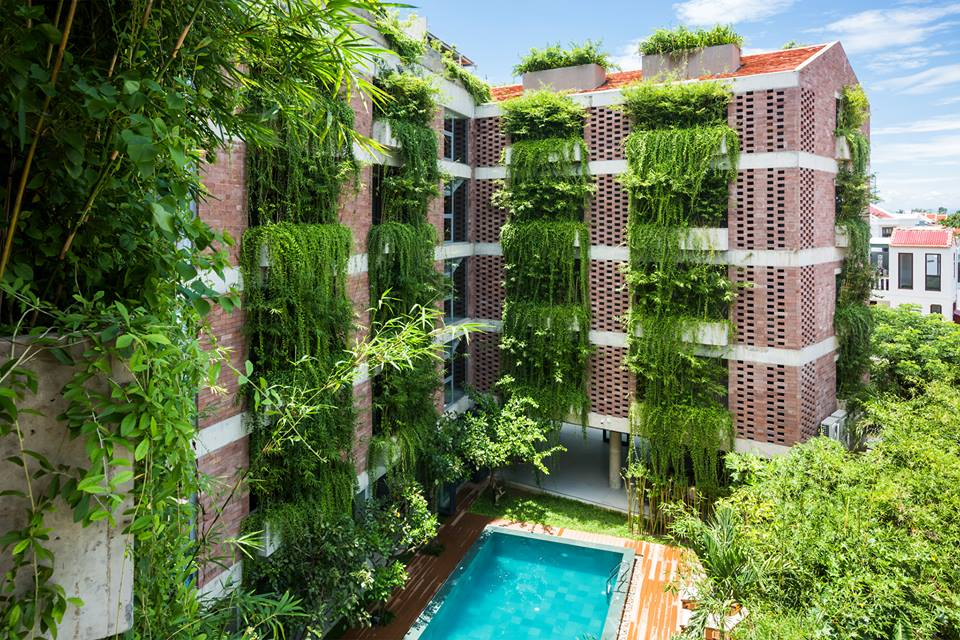 Atlas Hotel Hoian in the central province of Quang Nam. Photo courtesy of Hiroyuki Oki.
Atlas Hotel Hoian in the central province of Quang Nam and Castaway Island Resort in the northern city of Hai Phong received honorable mentions in the Hospitality and Hotels category.
The hotel has a unique façade of greenery and red bricks. It is in "an irregular plot of land" surrounded by a tiled roofscape.
Nghia's effort was appreciated for turning this location disadvantage "into its unique character."
Besides, guest rooms are shorter and wider than normal but have natural ventilation and shade from creepers and many interior courtyards.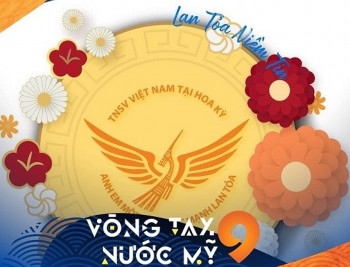 Overseas Vietnamese
Association of Vietnamese Students and Professionals in the United States (AVSPUS), in collaboration with Vietnamese Youth and Student Association in Texas, shall co-organize the series of events named "The 9th America's Arms" (Vong tay nuoc My) in December in Dallas, Texas (USA). It is known as the year-end meeting for Vietnamese youth and students in the US.