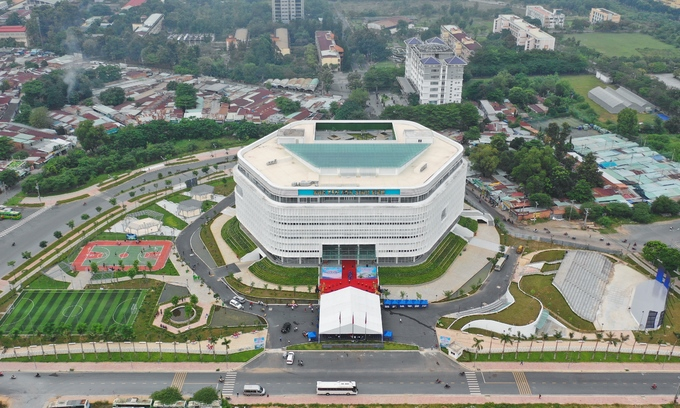 An aerial view of the Student Culture House in Ho Chi Minh City. Photo: Huu Khoa/ VnExpress
The culture house is located at the Vietnam National University-HCMC, and serves both academic functions and a place for students to organize indoor and outdoor events, VNExpress reported.
It covers a total area of 30,000 square meters and costs VND420 billion (US$18 million) to build. It was opened in October 2019 and has a hexagonal shape to maximize natural lights and breezes.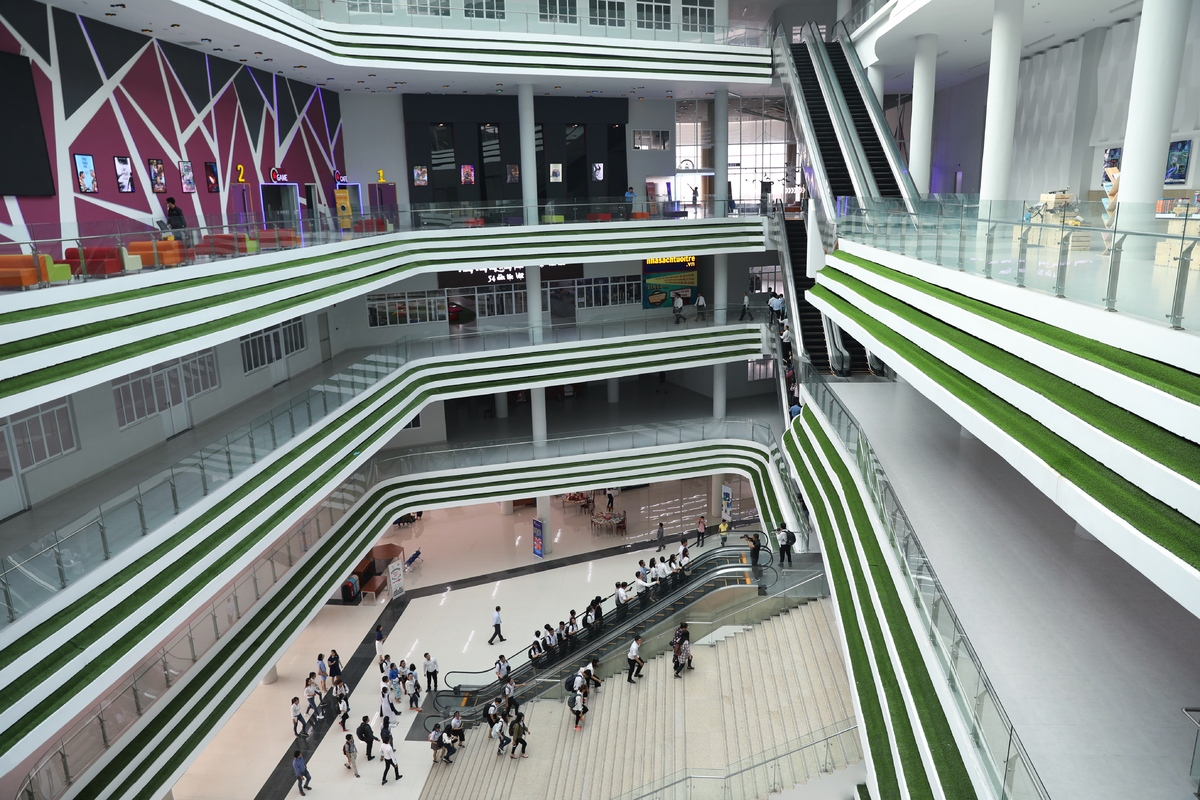 Inside the Student Culture House Photo: Huu Khoa/ VnExpress
With five floors, the cultural house has a 900-seat auditorium, libraries and large conference rooms for various club activities and sport fields outside.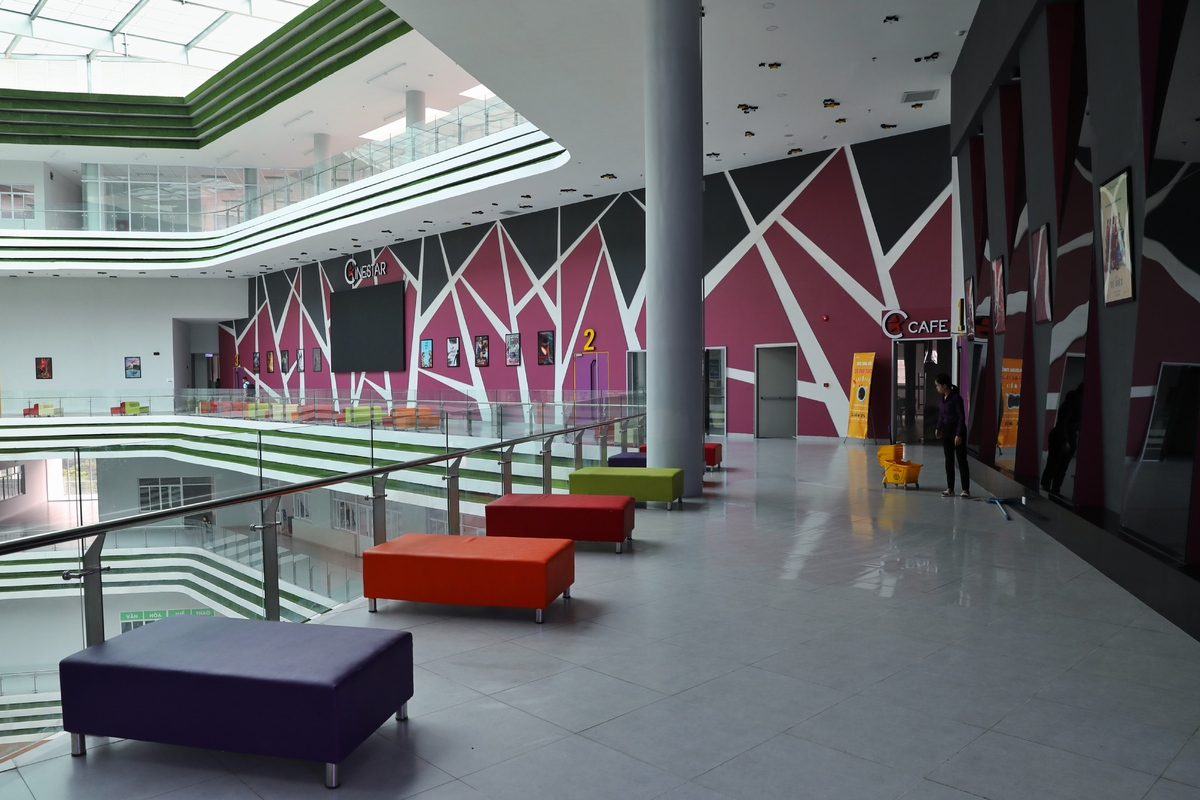 Inside the Student Culture House Photo: Huu Khoa/ VnExpress
Nguyen Trung Kien was its main architect and was partnered by Japan's Shatoshi Shimizu, Yuriko Nitto and Jumpei Shirai and Vietnam's Le Nguyen Huong Giang.
The awards are given in three categories, with the Realized Award given to projects that have actually been built within the last 10 years. They, instituted in 2006, seek to honor "remarkable projects that have the potential to inspire exciting questions about contemporary architectural discourse."
Malie Nguyen