Sharing Facebook's New Name, Vietnamese Ecommerce Platform Pledges To Protect Brand
A Vietnamese company named Meta, established in 2007, said it had full legal papers to keep its brand if Facebook intended to use the new name in Vietnam.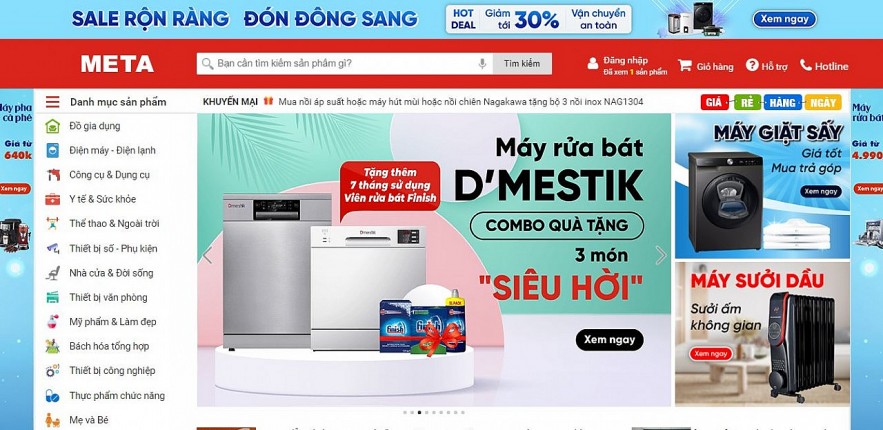 META Vietnam's website. (Photo: META)
The Vietnamese firm posted a Facebook status saying "Facebook changed its name to Meta, yet META.vn - Online Shopping has been operating in Vietnam for 15 years" on Oct. 28, 2021.
Vietnam's META owns websites in different fields such as Quantrimang.com (technology blog), Gamevui.com (online game). tIt has the intellectual property rights of META name and Meta.vn and Meta.com.vn domain names in Vietnam.
A company's representative, Bui Thi Bich Thuy said: "We were surprised that Facebook changed its name to Meta, similar to our brand name. Confusion between the two companies' services may arise in the future. We have not been informed whether Facebook would operate in Vietnam under the new name. We confirmed that META has existed for nearly 15 years in Vietnam. We are a prestigious enterprise in communication and e-commerce."
"We have full legal papers, from business license, trademark registration certificate, social network license, and domain under the name META in Vietnam. If Facebook uses its new name in Vietnam in the coming time, we will rely on the legal procedures to protect our brand," she said
Thuy believes that as a big corporation, Facebook would respect copyright and legal issues when operating in Vietnam, avoid conflicts of rights and interests between the two companies.
Giang Van Quyet, a lawyer in Hanoi Bar Association, said the company had registered its full name as "META Online Network Joint Stock Company," therefore, its full name will be protected. The short name (META) will also be automatically protected without registration based on Vietnam law. Facebook will not be allowed to use a similar name in Vietnam, he said.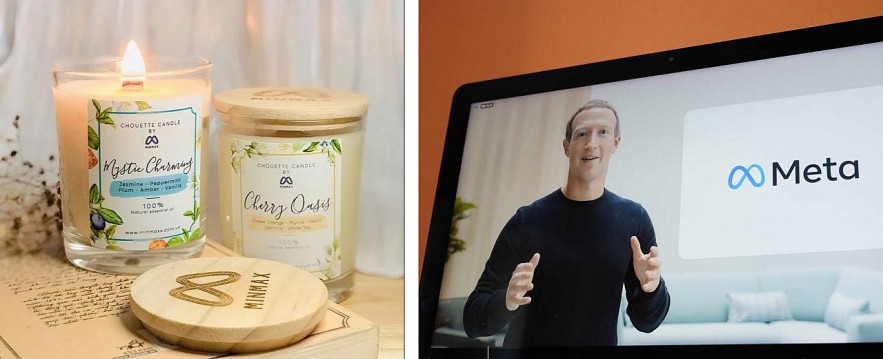 MinMax and Meta logos. (Photo: Vietnambiz & Nguoi Lao Dong)
A Vietnamese mental healthcare brand caught attention for having a similar logo to Facebook's Meta. MinMax's logo designer said the trademark was established in May 2019 and has been registered for intellectual property rights in Vietnam. The designer agency said it did not steal the idea from any source.
The Facebook company has changed its name to Meta on Oct. 29, but the social networking app Facebook will keep its name. The name change is to bring the company's "apps and technologies under one new company brand", it said in a statement. A big part of the rebrand is also to focus Meta on bringing the "metaverse" to life, according to ABC.
Unveiling the Social Media Dilemma

Ex-Big tech owners are taking advantage of this social media transition time as a unique opportunity by spreading the word, unveiling a message of the ...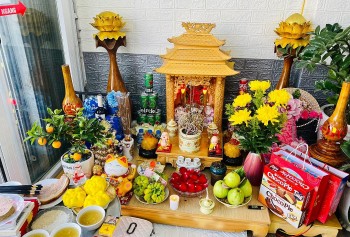 Handbook
Learn more about an ancient Vietnamese tradition that may bring you good fortune!