Singapore: Young people to be attracted by job portal for 'green-collar' employees
A 32-year-old man has started an online job portal called Green Collar to match job seekers with specific roles in the sustainability area, aiming to get 100 jobs secured by September 2020 in Singapore and will be expanding to the Southeast Asian region by the end of the year.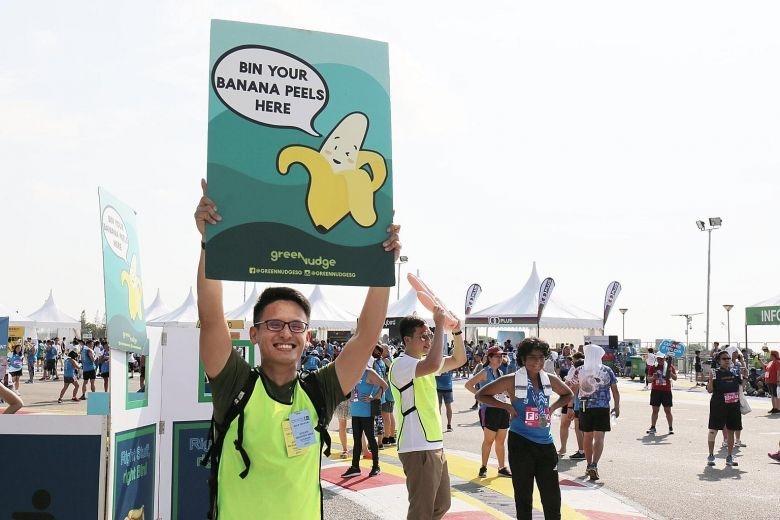 Heng Li Seng is one of the founders of Green Collar Careers, a portal that matches job-seekers with jobs in the field of sustainability. Photo: Heng Li Seng/ST
Over the past year, Heng Li Seng, founder cum CEO of Green Nudge - a social enterprise that helps companies reduce the amount of waste generated at events - has had a handful of people approach him for a green job, reported The Straits Times.
In recent months, with the economic fallout from the Covid-19 pandemic, the inquiries have more than doubled.
He now gets about one request a month, including from foreigners who want to relocate here and are asking about the green jobs landscape.
It opened his eyes to the demand for green jobs, dealing with fields such as sustainability and climate change.
"We realized that we could help the environment as well as allow people to gain meaningful employment in this up-and-coming industry," says Heng, 32.

Green jobs help to deal with fields such as sustainability and climate change. Photo: Green Nudge
Last month, he teamed up with space engineer Rusty Goh, 34, to launch Green Collar Careers, a portal that matches job-seekers with jobs in the field of sustainability. The jobs listed range from entry-level ones to senior positions and is gaining traction among the young.
"Among the youth, there is a desire to do something meaningful with their career, and not just work in any other job," he says, adding that environmental awareness and the "journey to zero waste" have caught on in the last few years.
The two founders, who met through a mutual friend, curate the listings from job portals and also allow user submissions.
Two weeks ago, they began listing green jobs in Malaysia and intend to cover the rest of South-east Asia over the next two years.
Their hope is to rehabilitate the image of a region often associated with oil-palm plantations and haze caused by illegal agricultural fires.
Goh, who is based in Berlin, says the portal is their small contribution to a greener world.
Despite recycling more actively since he moved to Europe in 2018, he is conscious of how much waste he generates and the energy he consumes in daily life.
He says: "Even though I'm not perfect, I can be mindful of what I'm consuming every day and make an impact on the community through my actions".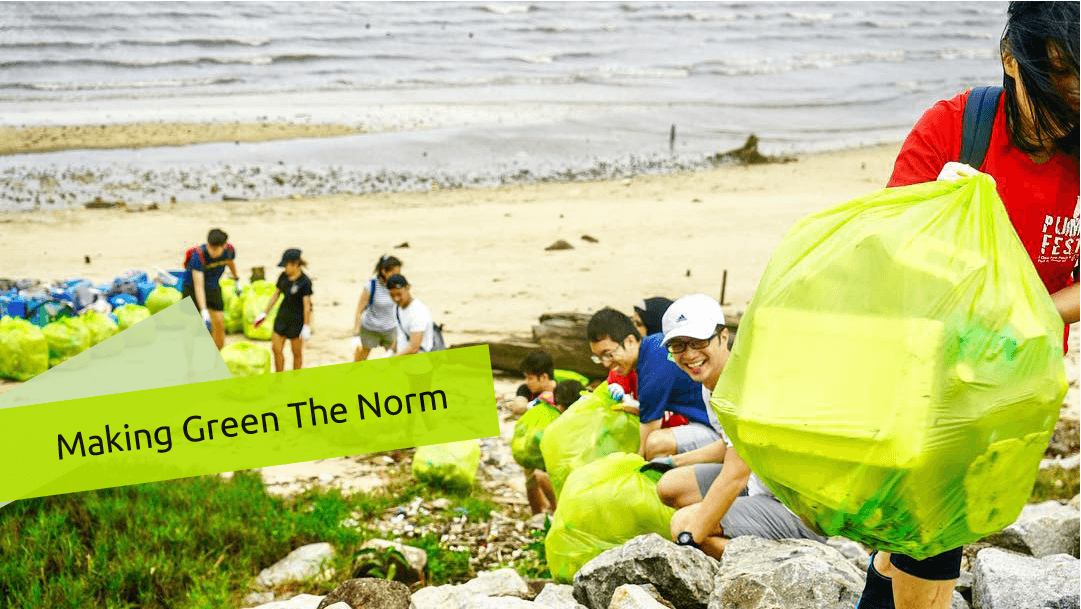 More and more young people are interested in green work. Photo: Green Nudge
Green Nudge is a social enterprise founded in Singapore that supports businesses and communities to achieve a positive environmental impact through activities such as coastal cleanups, workshops, outreach including talks and sustainability consulting. By raising awareness and co-creating call-to-actions with various stakeholders on sustainability efforts, Green Nudge aims to create a normative shift in the way we create and deal with waste to achieve a low carbon, zero-waste future for Singapore.
(Source: Bank of Singapore)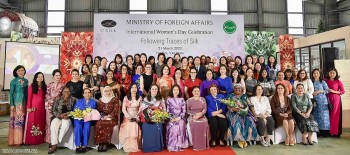 Friendship
Female ambassadors, representatives from diplomatic corps and international organizations, along with spouses of diplomats in Vietnam gathered together to find about more about silk weaving and silk products in Vietnam.