Singapore Leads Foreign Investment in Vietnam in 10 Months
Singapore has taken the lead among 97 countries and territories investing in Vietnam in the first 10 months of this year.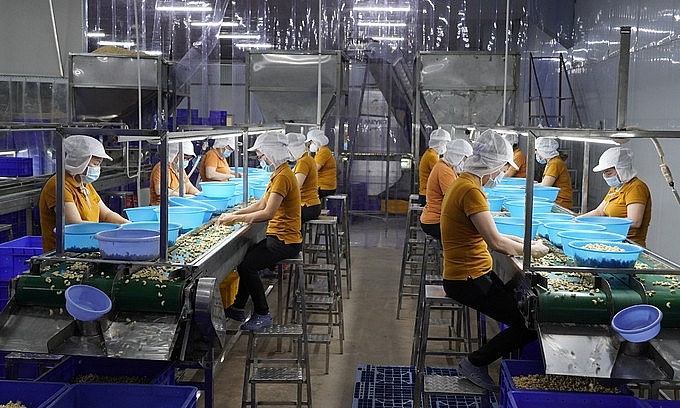 Workers at a cashew factory in the southern province of Long An, July 2021. Photo: VnExpress
Singaporean investors poured US$6.77 billion into Vietnam in the first 10 months of this year, taking the lead among 97 countries and territories investing in the Southeast Asian nation.
According to the Ministry of Planning and Investment, during the reviewed period, the Republic of Korea ranked second with a total registered investment capital of US$4.15 billion, followed by Japan with about US$3.4 billion.
Foreign financiers injected US$23.74 billion in Vietnam between January and October, a rise of 1.1% against the same period from last year.
Up to 1,375 new projects valued at US$13 billion were licensed during the period, while 776 existing projects were also allowed to increase their capital by US$7.09 billion.
Capital contribution and share purchases by foreign investors stood at $3.63 billion. Foreign investors disbursed US$15.15 billion during the reviewed period, a drop of 4.1% compared year-on-year.
Workers at an air conditioner making factory in northern Hung Yen province. Photo: VnExpress.
Among 18 industries luring foreign investors, the processing and manufacturing sector took the lead with US$12.74 billion, making up 53.7% of the total registered investment capital.
The processing and manufacturing sector attracted the majority of projects, accounting for 33.1% of the accumulated number of FDI projects in the nation.
Projects to be granted new investment certificates or allowed to increase capital include the $3.1 billion Long An LNG Power Plant, the US$2.15 billion LD Display Hai Phong project, and the US$1.31 billion O Mon II Thermal Power Plant.
Long An province attracted the most FDI with more than $3.6 billion, mostly thanks to the LNG projects, followed by the northern port city of Hai Phong with US$2.7 billion, most of which came from adjusted capital that electronics giant LG added to its LG Display project.
Overall, in terms of the number of projects, foreign investors were still focused on investing in big cities like HCM City and Hanoi.
The Foreign Investment Agency said as the Covid-19 pandemic has been gradually put under control, the Government has adopted a range of policies to remove hurdles for businesses, helping them restore production and business activities in the remaining months of this year.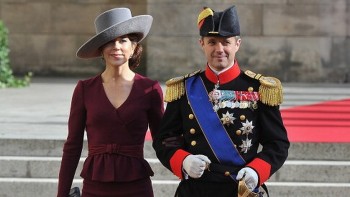 Friendship
Denmark's Crown Prince and Crown Princess will visit Vietnam to celebrate 50 years of diplomatic relations and promote green solutions.